What is a School Breakfast Club?
September 6, 2019
4 min read
More schools around the UK are offering 'breakfast clubs' as an option for their students. Breakfast clubs have numerous benefits, including enabling children to arrive in plenty of time and having extra social time with peers. They also ensure a child receives a healthy breakfast every day which, unfortunately, may not be the norm for some children.
Missing breakfast can affect energy levels, concentration, and a child's ability to sit in a classroom and learn. School breakfast clubs can provide this vital meal for children whilst helping parents who may have early work commitments. However, in order to prepare food for children, you need to be aware of basic food hygiene and safeguarding requirements.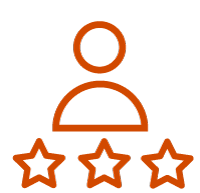 Want to Learn More?
High Speed Training have a number of Food Hygiene Training Courses that you can complete online and at your convenience. From Level 2 Food Safety & Hygiene to Food Allergen Awareness, you will find a range of training suitable for food handlers in schools.
---
What is a School Breakfast Club?
A school breakfast club is a club for children that takes place before school starts, usually about an hour beforehand. They're typically run on the school premises, allowing children to walk to their classrooms when the school day begins. They can be lead by teachers, teaching assistants, school catering staff, volunteers, or people who are employed specifically for the club.
At a school breakfast club, children have the opportunity to have fun with their friends and have a filling breakfast before the day's learning begins. Some children who attend a breakfast club may not receive breakfast if they do not attend, so the club is crucial for preparing them for the upcoming day.
School breakfast clubs are known to improve attendance, punctuality, concentration, behaviour, and educational attainment. They can also benefit parents by fulfilling a childcare function if they must start work earlier than school begins.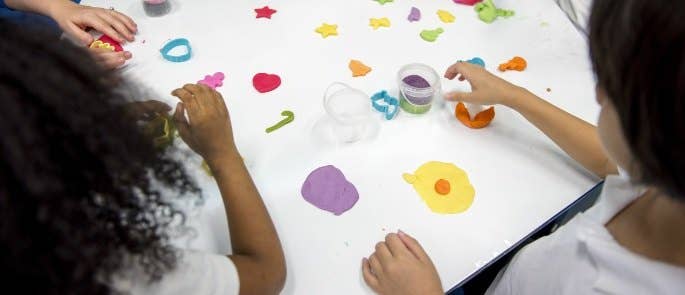 ---
School Breakfast Club Regulations
There are no official regulations surrounding school breakfast clubs that state the training requirements for those who run, lead, or work at them. However, if you do plan on working or running one of these clubs, then you should undertake some level of training so you know how to keep children safe. This could include:
Safeguarding training. Anybody who works with children must know how to keep them safe and protect them from harm. You should know how to recognise signs of abuse and neglect and how to respond. Taking an Introduction to Safeguarding Children training course will help you to do this. It would also be beneficial to have a Designated Safeguarding Lead available at your club.
Level 2 Food training. If you are preparing food for children's breakfasts, then it's important that you know the rules of good food hygiene practice and how to ensure the food you prepare is safe. Level 2 Food Safety and Hygiene for Catering will provide you with the appropriate knowledge.
---
What Should Be Included on a Breakfast Club Menu?
There are no strict requirements for the food you serve at your breakfast club, except that it should be healthy and well-considered. Choose to have a well-rounded range of healthy food options, including things like cereal, toast, porridge, fresh fruit, yoghurts, milk, and juice.
Always consider the dietary requirements of children who are attending your breakfast clubs. You must know if any children have allergies or intolerances and it's essential that you accommodate these. For example, providing gluten-free breakfast cereals for a child with a gluten intolerance or some non-dairy milks for a child with a dairy allergy.
---
Make sure you're aware of the 'Big 8′ Food Allergies with our handy guide.
---
Aim to make your breakfasts healthy and nutritious whilst also switching it up every now and again. For example, you could have a 'treat' breakfast like pancakes on the final Friday of the month, or celebrate occasions like Easter with boiled eggs.
---
Creative Ideas for Your Breakfast Club
As well as being a place where children can receive a healthy and nutritious breakfast for the day ahead, a school breakfast club should also be a place where children can socialise with their friends and, especially, have fun.
To bring some creativity to your school breakfast club, you could:
Get arty. Give your students an opportunity to get arty and creative before the school day starts. You could create posters for things like healthy food choices, create decorations for your workspace (like bunting), or get involved in a crafty team project like making a wall display.
Be puzzled. Puzzles are a great way to get our brains working and our minds ticking. Encourage children to piece together a jigsaw, play board games, or complete a brain-teaser challenge, like a word-search or a sudoku.
Read and read some more. We cannot dispute the power of reading for children. There's no such thing as reading too much, and we should be encouraging children to read as often as they can. Have a supply of books at your breakfast club, both fiction and non-fiction. You could even set up a book club to discuss books or encourage older and younger children to pair up as 'reading buddies' and read books together.
Move it. Getting active at the start of a day is a proven way to wake us up and kick our metabolism into action for the day. Try to implement a physical activity into your breakfast club at least once a week. This can be as varied as you want, from a game of football in the school playground to a Wake Up Shake Up routine.
Celebrate special events. Mix your breakfast club up a bit! Rather than always sticking to the same foods and activities, celebrate special events and occasions. For example, bake some Christmas treats in the festive period, design some decorations to celebrate Eid, or make cards for Mother's Day. You could even invite parents along to celebrate special occasions, such as having a teddy bear's picnic for Father's Day.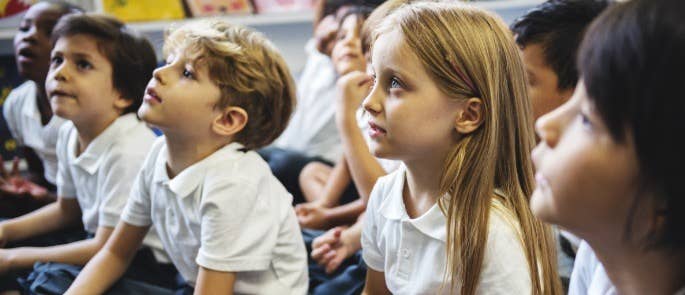 ---
School breakfast clubs are a great start to any child's school day. They give children the opportunity to have fun with their friends, learn and play, and most importantly have a healthy nutritious breakfast. Set up a breakfast club in your school and see how both students and parents respond.
---
What to Read Next: