A Guide on Hazards in a Beauty Salon: Free Risk Assessment Template
February 20, 2023
5 min read
In the UK, the health and beauty industry is worth around £36.7billion and shows no sign of slowing down. Video platform YouTube regularly reports on the increase of popularity in online beauty and make-up transformation videos, with many content creators seeing millions of views each year. Furthermore, the ONS states there were 44,880 beauty and hairdressing businesses operating in the UK in 2020 and, on average, each person in the UK spends £166 per year on personal care treatments.
It's evident that we have a desire to look good and this is driving sales of cosmetic products and beauty services. However, if you work in the beauty industry – whether self-employed or as an employee – you'll recognise that this industry comes with many products and equipment and therefore many hazards.
In this article, we'll take a look at the identification of common hazards in beauty salons, what the rules and regulations are, as well as highlighting employee responsibilities and providing you with a free beauty salon risk assessment template.

---
What are the Common Hazards in a Beauty Salon?
Like any other business, health and safety in a beauty salon environment must be a priority, especially because of the number of potentially hazardous chemicals and equipment involved in the job. Whether you work in a hairdressers, nail bar or cosmetics company, it's essential that you're aware of the hazards you might be faced with in order to keep yourself, your colleagues and your customers safe and to prevent accidents from occurring.
By definition, a 'hazard' is anything that could cause harm to someone and 'risk' is the severity of harm that may occur and the likelihood of that harm occurring. For example, cleaning chemicals are a common hazard in a beauty salon but with a low level of risk, as they are unlikely to cause serious harm when used correctly. On the other hand, sharp needles or razor blades are a hazard with a high level of risk, as they are much more likely to significantly hurt someone.
How to Identify Potential Hazards
Recognising potential hazards in your beauty salon is important for managing the risks, as identifying the hazards is the first step in a workplace risk assessment. Take a look at the examples below and try to determine which hazards are present in your particular salon environment.
The most common hazards in a beauty salon include:
Chemicals – many types of chemicals are used in a beauty salon on a daily basis, such as cleaning chemicals, equipment sanitisers and beauty products (like dyes, chemical peels and acetone). If these aren't used or stored correctly (in accordance with COSHH), however, then they can cause various health issues, such as respiratory and dermatological complications like occupational asthma and dermatitis.
Needles and sharps – if you use sharp tools in your salon, such as syringes, needles for aesthetic injections, razors or scissors, then they pose a significant safety hazard if not handled and disposed of correctly. For example, an accidental skin puncture can expose a person to blood-borne viruses, such as HIV.
Bacteria – unclean salons and unwashed equipment can readily encourage the spread of harmful biological agents (which may cause infection, allergy or toxicity) as a result of accidental contact with a substance that hasn't been cleaned up properly. Unsanitised salons also contain germs that can cause disease or spread an infection, including common colds, flu and COVID-19, as well as those that are more serious.
Slips, trips and falls – trailing wires, wet floors, spilled products and uneven surfaces can all encourage workplace slips, trips and falls. Whilst you may know to step over the yellow cable when coming down the stairs, will your clients see the hazard?
Electrical equipment – poorly maintained equipment, overloading sockets or extension cables, using electrical equipment near water or using the wrong equipment for the job can all cause electrical burns, injuries or fires.
Fire – faulty electrical equipment is the cause of many workplace fires but, in a beauty salon, it's likely that you also work alongside many flammable chemicals, like solvents (acetone), and aerosols. You may also use candles or tealights, which can easily start a fire if knocked over or left unattended.
Noise – working with noisy equipment can cause damage to your hearing over time, especially if you're exposed to loud sounds or prolonged noise regularly. Even handheld equipment like hair dryers can be irritating to the ear if daily exposure is high.
Untrained staff – accidents and injuries due to an ignorance of risks should never happen, as everyone in the salon should be fully trained in relevant health and safety measures. Untrained staff pose a hazard to everyone if they are unaware of the safety procedures to follow but particularly to clients, who may obtain a burn, injury or infection as a result of unqualified workers.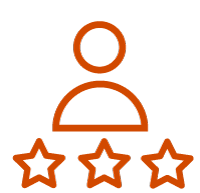 Want to Learn More?
We offer a range of online training courses that can help you develop the skills you need to be safe in your beauty salon. This includes industry-specific courses like COSHH and Needles and Sharps Training as well as comprehensive Health and Safety Training for Employees.

---
What are Beauty Salon Rules and Regulations?
Whilst it's vitally important to understand how to identify potential hazards and risks in your beauty salon environment, you also need to be aware of what the law says to ensure you are adhering to all health and safety guidelines.
There are many salon regulations for health and safety, but some of the main ones for you to understand are listed below.

General Health and Safety
The Health and Safety at Work, etc. Act 1974 is the main health and safety legislation in the UK and requires all employers and business owners to ensure, as much as they possibly can, the health, safety and wellbeing of their staff members and anyone else who might enter their place of work, like your salon's clients. As a beauty salon employee, this law requires you to follow all health and safety measures that your employer has put in place (like wearing protective gloves for specific tasks or only using chemicals for a certain amount of time).
Chemical Safety – COSHH
The Control of Substances Hazardous to Health Regulations 2002 (COSHH) is perhaps the main legislation for beauty therapists, as it requires your salon to have controls in place that reduce or eliminate your exposure to harmful chemicals – many of which you'll use on a daily basis. This law means you must handle chemical products safely, through adequate storage, reduced handling times, wearing protective clothing or using an entirely different, non-toxic product to remove the risk completely.
Chemical Labelling
The GB Classification, Labelling and Packaging Regulations (GB CLP) sets out the requirements for the labelling and packaging of chemical substances, which includes almost all of the chemicals and products used in your beauty salon. As a salon employee, you must follow the safety instructions on all chemical products: there are nine pictograms that can be used to quickly identify hazardous and dangerous substances which may be useful for you to know.

Safety Data Sheets (SDS)
Under UK REACH (UK registration, evaluation, authorisation and restriction of chemicals), manufacturers and suppliers of chemicals must provide safety data sheets (SDS) with their products. Amongst other things, SDSs explain why the substance is hazardous, how it might affect people and how to handle and store it correctly. For example, whether you need to wear gloves or goggles when using the substance. If you have SDSs available to you in your salon, then ensure you're familiar with the contents before using a hazardous substance.
Needles and Sharps
The Health and Safety (Sharp Instruments in Healthcare) Regulations 2013 require your salon to have controls in place to reduce the risks caused by sharp objects, like syringes, Botox needles or razor blades. This includes the use of 'safe sharps' where possible, preventing the recapping of needles and ensuring secure disposal containers, for example. You must also have a procedure in place for dealing with any accidental injuries caused by needles and sharps – a specific risk assessment can help you manage this process.
Fire and Electrical Safety
The Regulatory Reform (Fire Safety) Order 2005 in England and Wales and the Fire Safety Regulations in Scotland and Northern Ireland require all workplaces to take steps to reduce the risk of fire. This includes ensuring there's an accessible means of escape, that the premises has working smoke-detection equipment and that there are arrangements in place for the quick evacuation of staff and clients. You can help support this law by regularly testing fire and smoke alarms, ensuring the salon's emergency exits are kept clear at all times and abiding by any fire safety training given to you by your manager.

---
Employee Responsibility in a Beauty Salon Environment
Whilst it's the employer's overall responsibility to ensure health and safety in the workplace, all employees have a duty to take care of themselves and others, including other members of staff and customers or clients to the business.
As an employee in a beauty salon, it's your responsibility to undertake any relevant training you're given to ensure you're acting safely at work. This may involve specific accreditations or certifications related to your particular job role (for example, a diploma in hairdressing, a beauty therapy qualification or a nail technician NVQ) as well as health and safety certificates. Not only do these qualifications show that you're fully trained and competent in your particular role but also that you recognise health and safety is important, reassuring clients that you're both skilled at what you're doing and that you take their safety and wellbeing seriously.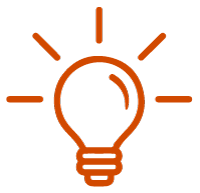 Top Tip
If you've achieved a certificate at work, then why not display it in your workplace for customers to see? This will give them confidence in your abilities to care for them and keep them safe.
Furthermore, if an accident ever did occur in your salon, having an awareness of emergency first aid at work (EFAW) is highly beneficial for all members of staff. For a small beauty salon, it's recommended that you have at least one person who is fully trained in first aid procedures.
Lastly, employees in a beauty salon also have a responsibility to care for the mental wellbeing of their customers, as well as their physical safety. For example, treating clients with dignity and respect when offering treatments that involve parts of the body, honouring clients' differences according to the Equality Act 2010, providing clients with excellent customer service and communicating in a way that's inclusive and respectful for all.
For more information, take a look our article: How to Promote Inclusive Communication in the Workplace.

---
Free Beauty Salon Risk Assessment
A beauty salon risk assessment is an examination of what in your workplace could potentially cause harm to staff, clients and visitors. Recognising how to carry out a risk assessment is an important aspect of maintaining health and safety in your salon, as it will help you to identify the hazards and then work to eliminate or reduce the risk of harm.
To carry out a beauty salon risk assessment, there are five key steps to follow:
Identify the hazards.
This means making a list of anything in your salon that could potentially harm someone, such as any of the common hazards in a beauty salon we looked at earlier (chemicals, needles, slips and trips, electrical equipment and noise, for example).
Decide who may be harmed and how.
Next, determine who is most likely to be harmed by each of your hazards and how; this could be yourself, your colleagues and/or your clients. For example, acetone is a hazardous chemical substance used in a nail salon that has the potential to harm both workers and clients if there is prolonged skin contact or it accidentally gets into the eyes or mouth.
Evaluate the risks and decide on precautions.
The third step is to look at each of the hazards and decide the level of risk they present – high, medium or low – then determine how these risks can be lowered with suitable safety precautions. Ideally, you would aim to eliminate the hazard completely but, if this isn't possible, think about how you could reduce exposure or swap it for something else less risky.
For example, can you:
Increase ventilation, use a dedicated enclosed area or introduce time limits when using certain chemicals.
Wear face masks and gloves when handling substances.
Increase the frequency of handwashing and premises cleaning.
Use more warning signs around the salon.
Introduce new safety equipment, like spill kits and sharps bins.

Record your findings and implement them.
Recording your risk assessment is a legal requirement in salons where five or more people are employed, but it is good practice for all businesses. Records should be able to show that your beauty salon has: carried out a sufficient and thorough assessment of the hazards; identified who might be affected and how; implemented reasonable precautions and lowered the risks as much as possible; and involved staff members by providing suitable safety training.
Review your assessment periodically and update it when necessary.
Your salon should regularly review its risk assessment records to check if anything needs updating. This usually happens if changes in the workplace have occurred which could result in new hazards, such as if there are new members of staff, new ways of working or new equipment.
Need to carry out your own salon risk assessment? Download your free beauty salon risk assessment template here:

---
Whilst the beauty industry offers many job prospects and is clearly a booming industry, it's crucial that you know how to recognise any potential safety hazards to ensure the smooth running of your business. Risks to the health and safety of salon staff and customers need to be managed on a daily basis, and it's a thorough beauty salon risk assessment that will help you to ensure this.
---
Further Resources: