Health and Safety in Schools: Free Checklist
December 9, 2020
5 min read
Health and safety is an important consideration for school staff. You and your school have a legal responsibility to protect students from harm, including risks posed by health and safety. This is deemed to be a significant element of a school's success, and it forms part of your Ofsted rating.
It is also imperative for you, as a staff member, to be safe in your workplace. You should understand the possible hazards, put strategies in place to manage them, and be aware of the role that your employer has in supporting you with this.
This article will help you by outlining the health and safety guidelines for schools, explaining their importance, and providing a free checklist for identifying and counteracting risks in school classrooms.
---
What are the Health and Safety Risks in Schools?
There are a variety of health and safety risks in schools, all of which must be considered in the school's health and safety policy. This is required by the Health and Safety at Work Act 1974, and the Management of Health and Safety at Work Regulations 1999.
All classrooms have to meet the minimum health and safety requirements for managing the following issues (amongst others):
Slips, trips, and falls – for example, ensuring that corridors and walkways are clear, and uneven areas of floor are highlighted. This is particularly important because, as the 2020 HSE statistics show, the majority of non-fatal accidents in workplaces are slips, trips, or falls. Non-fatal accidents can have severe consequences for your school, including financial costs and sustained absences. Fatal accidents are even more serious.
Fire – for example, having fire-fighting equipment in place, and displaying the fire evacuation procedures clearly. Fire prevention measures are key to school health and safety, because fire often has a devastating effect.
Furniture and fixtures – for example, ensuring that cupboards, bookcases, display boards, and shelving are securely fastened and in good condition. This prevents them from falling or collapsing and causing serious injury.
You will find the remainder of the minimum requirements in our checklist.
In addition to this, each different department has its own hazards, and thus its own specialised requirements to meet. The department head should be able to identify these, using their specialist knowledge.
For example, in science laboratories, you must ensure that all staff are trained in using the equipment appropriately, and must complete a COSHH assessment (see our dedicated article: What is a COSHH Assessment?), consider whether dangerous substances and equipment are stored correctly, and provide staff and students with appropriate personal protective equipment to wear when handling dangerous substances.
Other specialist classrooms include art and DT rooms, drama studios, and sports halls. You can find more information about their health and safety requirements on the HSE website.
It should be noted that non-classroom areas of a school (including canteens, corridors, playing fields, etc.) also have their own risks on top of the minimum requirements. As a member of staff, you should have awareness of these risks – and how to combat them – from your health and safety training. All staff play an important role in managing health and safety risks in a school.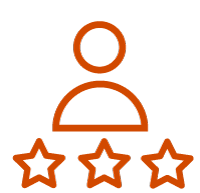 Need Health and Safety Training?
If you are unsure of the common health and safety risks in your workplace, our range of Health and Safety Training Courses will help you to understand them. Take a look at our course library, where you'll find everything from Working at Height to Fire Safety for Schools.
COVID-19 as a Health and Safety Risk
Due to the recent pandemic, there is another significant health and safety risk that needs to be considered and planned for in your school's policy: COVID-19. It is the responsibility of your employer and senior leaders to reduce the risks that COVID-19 poses to staff and students as much as is reasonably practicable.
This involves thinking about which situations could cause transmission of the virus, how likely it is that this would occur, and which reasonable steps can be taken to control this risk. These steps might include:
1. Putting social distancing measures in place
For example, you might have one-way systems in place in busy areas of the school (corridors, canteens, toilets, and changing rooms), and space desks out as far as possible. You could also leave non-fire doors open to reduce contact, put tape on the floor to identify where people should stand, and have supervisory staff in place to ensure that distancing is maintained.
In indoor communal areas where you can't maintain social distancing, the WHO advises that you should ask staff and students over the age of 12 to wear masks. However, the government leaves this to your school's discretion. Staggering school start and end times and dividing classes into smaller bubbles could also decrease risk in these cases.
2. Introducing rigorous cleaning regimes
As well as ensuring that high-touch surfaces and door handles are cleaned regularly, you should ensure that there are sufficient handwashing facilities in place for the number of people. These facilities should have water, soap, and drying equipment available, as well as posters or signs reminding people how to wash their hands correctly. For an example of these sorts of posters, see our article: 7 Steps of Handwashing.
Additionally, in areas with few handwashing stations, you should provide hand sanitiser.
3. Appropriate ventilation
Where possible, you should open doors and windows in each room daily. You could also change the settings on your air conditioning (if possible), so that it brings in fresh air instead of recirculating the air in the room.
4. Having clear procedures for when a child or staff member develops symptoms during the day
Staff need to know what to do if a member of the school becomes unwell with suspected COVID-19. Your procedure could include moving the person to an isolated room while they wait to be collected, opening a window to increase ventilation, and wearing PPE whilst caring for them.
5. Post-closure health and safety measures
COVID-19 outbreaks might force your school to close for a long period of time. If this occurs, you must ensure that the building is safe before you reopen it.
This means flushing the water system in accordance with the school's legionella risk assessment and policy, ensuring that the water is safe and of good quality, testing fire alarms, smoke alarms, wiring, and gas (if they have not been tested within the last six months), inspecting kitchen equipment and any asbestos sites, and checking that there are no infestations on the premises. However, this is not necessary for short closures of the school.
You may wish to add these risks to the checklist that we have provided below. There is space to do so in the 'Additional Risks' section.
---
Who is Responsible for Health and Safety in Schools?
The employer of your school – which is the local authority, governing body, or academy trust, depending which type of school you work for – is responsible for health and safety in the school.
However, your headteacher has day-to-day responsibility: they must ensure that the school is following the employer's health and safety policy, as well as organising training for staff, and briefing them on their responsibilities and the school-specific risks. Other senior staff might support the headteacher. In some schools, the bursar or business manager might have health and safety responsibilities, and heads of department or curriculum leaders can use their expertise to advise about risk in their area.
You do not need to be responsible for health and safety in your school in order to fill in the checklist that we have provided: it can be used by class teachers, teaching assistants, premises staff, or department heads, and provides a quick way for you to show the school management team that the minimal health and safety conditions are being met in each classroom. The management team can then use this information to update their broader whole-school risk assessments.
---
How Can a Health and Safety Checklist Help in Schools?
Keeping on top of health and safety in your school is vital – failing to do so could not only lead to unfortunate accidents, but also to financial costs, increased work-related absences, teaching delays, and damage to the school's reputation and morale. Given that school premises are increasingly being used for other local community services, the consequences of inadequate health and safety provision have been further amplified.
Unfortunately, the process of completing a school-wide risk assessment and updating your health and safety policy can be long and laborious. This can lead to a lack of motivation to perform a thorough, regular health and safety check, delays in discovering issues, and a large workload when the assessment is undertaken, which could increase the possibility of an accident occurring.
To mitigate this issue – and save time for your school – we have created a short health and safety checklist. This can be used in each classroom to ensure that it meets the minimum health and safety requirements. If anything changes in the classroom, it can be quickly and easily updated. Your school management team can then use these checklists to inform their broader risk assessment; any concerns can immediately be flagged.
The checklist is not mandatory to complete, but is intended as a helpful tool to assist you in meeting the terms of the health and safety legislation. It is not a substitution for formal risk assessments, which the employer is primarily responsible for carrying out and keeping up to date.
---
Free Health and Safety Risks in Schools Checklist
The checklist below – produced in accordance with HSE guidance – includes details of the most common risks and hazards across ordinary classrooms. It is not specialised for science laboratories, sports facilities, art or design and technology rooms, or other similar areas. However, if you are evaluating one of these classrooms, the suggestions and resources that we gave you earlier could form a template for your 'Additional Risks' section, where you can detail other relevant hazards.
In order for your school's risk assessment to be accurate, you should complete the checklist whenever there are significant changes in the classroom, or if you have a reason to suspect that it is no longer valid. You may wish to fill it out more often than this – your management team might advise you to fill it out at the beginning of each year.
Any member of staff can complete the checklist, including teachers, teaching assistants, department heads, or other staff. As well as saving you time, this will give all staff reassurance that health and safety is being appropriately managed in your school.
The free checklist can be downloaded using the button below.
---
Further Resources: