How to Promote Positive Mental Health in Schools
January 29, 2021
6 min read
Children's Mental Health Week 2023 runs from the 6th to 12th of February. Each year, Place 2 Be choose a different awareness theme to shine a spotlight on the importance of considering young people's mental health. 2021's focus was express yourself, whereas the theme in 2022 was growing together. This year, the theme is Let's Connect. 
We looked at mental health in schools and what teachers can do to help. Whilst mental health problems can affect anyone, on any day of the year, awareness days are positive for enabling a conversation and coming together to show support for those who may be struggling. In this article, we hope to provide a point of reference for school staff with some actionable suggestions you can use for creating a positive mental health culture in your school. Please let us know if you try any and feel free to share your own tips and ideas.
---
The Current State of Mental Health in UK Schools
Young people's mental health is something we all must take seriously. Suicide is the leading cause of death in young people in the UK, so promoting mental health in schools isn't just desirable – it's essential. Statistics reveal that:
75% of mental illnesses start before a child reaches their 18th birthday. 
50% of mental health problems in adult life start before the age of 15.
10% of school children have a diagnosable mental illness. This means that, in a class of 30 students, three will have a mental health problem.
75% of young people with a mental health problem aren't receiving treatment.
51% of young people feel embarrassed about mental illness.
Furthermore, the children's charity NSPCC report that they delivered more than 3,000 counselling sessions on exam stress in 2017. Of this number, 22% called in May – the month when deadlines and exams are looming.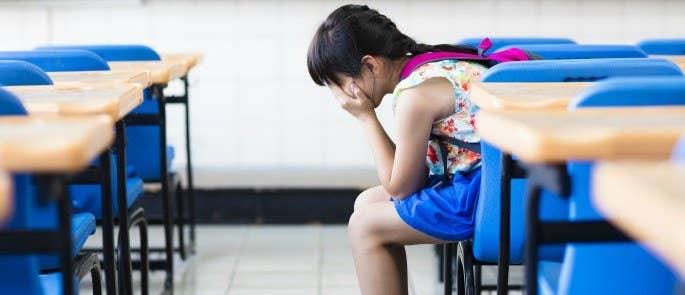 ---
What are the Challenges Affecting Young People?
A number of factors contribute to poor mental health in young people, including:
Exam pressures. The overwhelming pressure and number of exams can have a significant effect on students' mental health. The old modular style of GCSEs has been scrapped to make way for more tough and challenging GCSEs, where testing is almost exclusively through end of course exams. Students are stressed by the amount of information they need to know and the pressure to succeed. Most are also fearful that a poor grade will ruin their future.
The modern technological world. Young people now spend much more time indoors online rather than outside. A game of football in the park is being replaced by online games. Furthermore, young people are at a number of risks online, including exposure to upsetting content and cyberbullying, that will all affect their mental health.
Growing social media. Social media platforms are evolving and growing in popularity daily. Sites such as Instagram produce feelings of inadequacy as teens compare themselves and their lives to those of their peers. Social media also leads to reduced communication skills and reduced human interaction with friends.
LGBTQ+. Students who identify as being LGBTQ+ often find it difficult to tell their friends and family about themselves. This could lead to feelings of loneliness, isolation, and worry as they try to remain true to themselves. Learn more about how you can promote LGBTQ+ inclusive education in schools here.
Demands on young people. As well as the heavy pressure of exams, students often have further responsibilities that contribute to a growing amount of stress and worry. For example, there are around 700,000 young carers in the UK and 80% of this number miss out on childhood experiences. This commonly leads to exhaustion and puts these children at risk of various mental health difficulties.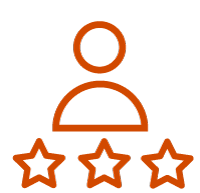 Want to Learn More?
Our range of Safeguarding Training Courses aim to provide you with the required knowledge to carry out your work whilst meeting safeguarding requirements. Take a look at our course library where you'll find everything from Child Mental Health Training to Mental Health Training for Teachers.
---
How Can Schools Promote Positive Mental Health and Wellbeing?
Teachers and school staff have a responsibility to promote mental health in schools. Often, even small changes can go a long way in helping somebody feel better.
Encourage Social Time
Schedule in 30 minutes or an hour every week where students can be social and focus on something other than the curriculum. Encourage them to chat with their peers and complete a task together, like a difficult problem or a challenge.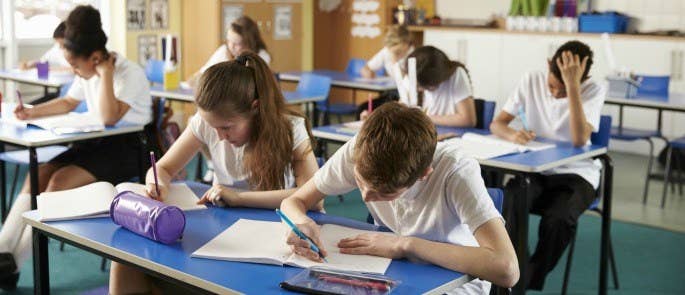 Run Lunchtime Clubs
Give students the opportunity to take their mind off things at lunch by running lunchtime clubs. These clubs could be for any activity – arts and crafts, baking, drama clubs, book clubs, film clubs, etc. The sense of community will help students feel included and will relieve the pressure of work for a while.
Have an Open-Door Policy
It's essential that students know they can come and talk to you about any issues or concerns they have.  Communicate this to your students so they know you're always there to listen. You could even appoint a designated teacher for each year group who can support any students struggling. This person should ideally have training in child mental health and know how to help.
Make Mental Health Known
Sadly, mental health is still seen as a bit of a taboo subject and something that sufferers feel embarrassed to talk about. Many also feel judged if they explain their problems. As a result, you should make mental health a focus in your school. Discuss it in PHSCE lessons, address it in assemblies, and celebrate awareness days, like world mental health day, to let students know they're not alone. You can find our Mental Health Resource Pack for Schools for further guidance here.
You could also invite charities, such as Mind and Rethink, into school to give talks about their work and address the topic of mental health. Invite both students and parents to attend.
Organise a Wellness Week
To really put wellbeing at the heart of your school, arrange a wellness week in your school. This will benefit both staff and students alike. For your wellness week, you could:
Encourage connections – get students to talk to each other and interact with people they wouldn't usually talk to.
Host a sports/activities day – exercise is known to boost endorphins, so make use of this and get students and staff involved in a range of activities. Encourage students to set themselves goals (nothing too major) so they get a great self-esteem boost when they achieve it.
Give to others – organise charity events, such as a bake sale or a fancy-dress day, and donate the proceeds to mental health charities. Giving to others is known to reduce stress and improve emotional wellbeing.
Be mindful – host mindfulness sessions and create a calming environment.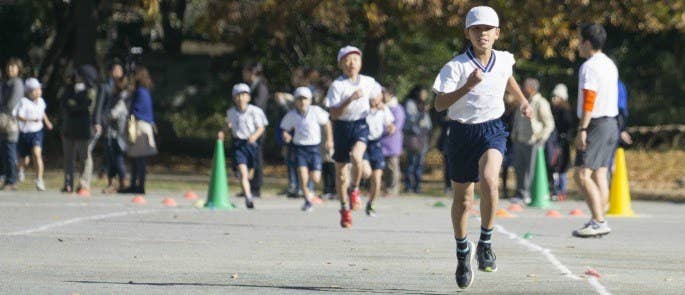 ---
Promoting mental health in schools is something we must all prioritise. Mental health issues could affect anyone at any time, so it's important we get it right and help our students as much as possible.
---
What to Read Next: