How to Become a SEN Teacher
July 13, 2022
5 min read
Special educational needs (SEN) teachers work specifically with children and young people who have special educational needs and/or disabilities (SEND). As a career, SEN teaching can be incredibly rewarding. With potentially smaller class sizes, more freedom and flexibility in lesson planning and delivery, and the ability to truly personalise the curriculum, SEN teaching is becoming increasingly popular with both ECTs (NQTs) and more experienced colleagues.
It is important that all those considering entering the profession are aware of what the role entails in order to make an informed decision. In this article, we will outline the essential qualifications required of a SEN teacher and the key responsibilities involved, as well as how to secure a job.
---
What Skills Do I Need for a Career in Special Education?
You will ideally need the following skills to become a SEN teacher:
Empathy and sensitivity – Soft skills, such as empathy, will help you to teach and lead effectively. It is essential that you understand the challenges your learners may face. For example, a child with social, emotional and mental health difficulties (SEMH) may express a need through behaviour that challenges. They will need a teacher who understands how they feel and acts in their best interests.
Strong communication skills – Good communication skills will help you to work effectively with students, parents, carers and staff, as well as outside agencies involved in the welfare and support of your pupils.
Strong administerial skills – SEN teaching will involve participation in referrals and assessments. Cross-sector support often requires teachers to write reports and complete relevant documentation.
Strong organisational skills – Being organised will help you to stay up to date with planning and marking. Planning a personalised curriculum which suits the needs of each of your students will also require creativity and good time management skills.
Patience – You may face behaviour that challenges. To ensure a purposeful classroom environment, it is vital that you remain calm in stressful situations. Strong behaviour management skills will help you to navigate potentially stressful situations.
Ability to work collaboratively and independently – You will have to work on your own as well as part of a team. SEN teachers often deliver lessons alongside other teachers and teaching assistants, so it is important that you listen actively and respect your colleagues' opinions. You will also need to show initiative when making decisions.
Ability to be flexible in your practice – You will need to adapt your approach depending on your learners' needs. Flexibility when designing a personalised curriculum will help you to create the best possible teaching and learning environment for the children and young people in your care.
Resilience – Working in small group settings means that you will get to know the children in your class – and their families – very closely. Working within this kind of tight-knit community can be emotionally challenging. Having a positive mindset will allow you to focus on the incredible opportunity you have to really make a difference in your students' lives. You can find out more about our resilience training here.
---
What Qualifications Does a SEN Teacher Require?
To teach in a state-funded SEN specialist setting, you will need to have a degree and qualified teacher status, QTS. Independent settings may have varying requirements.
After completing a degree, there are numerous routes you can take to secure QTS, such as school-based training placements and university-led courses. Find out more here.
The majority of teaching courses in the UK offer SEND modules, but if you wish to teach children with vision, hearing or multi-sensory impairments, you may need to obtain additional qualifications.
There are some key restrictions to be aware of if you are considering teaching as a career. As you will be working with children and young people, you will need to pass enhanced background checks. This may affect you if you have certain past convictions.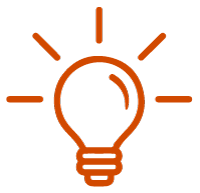 Top Tip
To develop your knowledge and understanding of SEND, take our Special Educational Needs in the Classroom course, supported by SEND expert, Anita Devi, and educational consultant, Mike Fleetham. Within the course, you will cover topics such as the Graduated Approach, Universal Provision and the four areas of need. You will also discover a range of strategies that you can use within your practice to support children and young people with SEND. Find out more about the course here.
---
Roles and Responsibilities of a SEN Teacher
SEN teaching is a varied and interesting role.
You will be responsible for planning lessons and assessing learning, and you are also likely to have pastoral responsibilities for a group of children.
SEN teaching is often more structured in routine but flexible in the content delivered. You will have to carefully differentiate the learning according to the needs of each child. Effective scaffolding will ensure each of the children and young people you work with can access their learning.
Much of the focus will be centred around core skills, such as phonics, reading, writing and maths, yet you will have the flexibility to design the learning around your students and their interests. Working in this way often means that you can build strong relationships with your learners.
As a SEN teacher, it is likely that you will be working with a larger number of adults in your classroom. The number of supporting adults will vary depending on the needs of the children in the class.
Some children you will work with may have had negative experiences of previous educational settings. This is likely to affect their behaviour and attitudes towards learning. You will have to be flexible in your approach to ensure your learners feel as secure and content as possible. For some children, whose experiences of education thus far have been traumatic, certain topics and expectations can be triggering. You will need to adapt your approach to meet the needs of every child.
You can find out more about supporting children with SEN in the classroom here.
Most children with special educational needs (SEN) in the UK go to mainstream schools, with less than 10% attending special schools.
Mencap
How Do I Secure a SEN Teaching Role?
Research current vacancies on your Local Authority website as well as well-known national sites. You may be able to organise a tour of the setting prior to application – should you wish to do so.
Letters of application should demonstrate your passion for working with children and young people with SEND, as well as your relevant skills and experience.
When you secure an interview, preparation is the key to success. Be aware of common interview questions for teachers and begin to craft your responses in advance of the interview. Where possible, link your responses back to experiences you have had working with children with SEND. You can also refer to books you have read and webinars you have attended, elaborating upon key points of interest. This will help to reflect your enthusiasm for supporting children and young people with SEND.
As part of the interview process, be sure to talk about any relevant CPD training you have taken. Be aware of areas where your knowledge and understanding is not yet secure, and be prepared to explain how you plan to address these.
There are a range of online courses available which you can complete in your own time to strengthen your knowledge and understanding of the sector. Take a look at our course library here, which includes titles such as Autism Awareness in Education, Child Mental Health, Dyslexia Awareness and Special Educational Needs in the Classroom.
---
Special educational needs (SEN) teachers work directly with children and young people with special educational needs and disabilities (SEND). They are responsible for ensuring their students receive the best possible experience of education. SEN teachers have a unique opportunity to make a meaningful and lasting impact in a child's life.
---
Further Resources: