Interview Questions for Teachers
July 7, 2021
10 min read
Teaching is a popular profession, with many routes to take in order to become qualified, and various specialised career paths to choose from once you are. Whether you're looking to secure a job in early years, primary, or secondary education – and whether it's your first teaching job or you already have years of experience – it's always a good idea to prepare in advance of an interview.
In this article, we will provide guidance on common teaching interview questions and answers, both broad and sector-specific. The contents of the article are as follows:
---
Common Interview Questions for Teachers
The questions asked in teaching interviews vary according to the individual setting and the trends each year, but there are some common topics that you should always prepare for. We'll go through each question and explain several points that a good answer might cover below.
It's also worth mentioning that interviews are increasingly focused on behavioural questions – good answers to these types of questions tend to follow the STAR technique. This involves including relevant anecdotes wherever possible to back up your statements, in this format:
Situation – context for anecdote.
Task – what you were asked to do or what you were trying to achieve.
Activity – what you did.
Result – what happened or what impact you had.
Try to prepare at least three or four different anecdotes that you could use to demonstrate your skills.
---
Question: Tell us about yourself.
Answer: It can be difficult to know how much to say when you're asked this question, but the key is to focus on what has led you to this interview and this point in your career.
Talk about where you are right now first – for example, 'I've been teaching in primary schools for five years' or 'I've just qualified as a teacher at X University' – and then talk about how you got to this point, including:
What experiences have you had that make you a great teacher?
What made you want to go down this career path?
Why do you want this particular job – are you looking for a new challenge, or a more specialised role to develop your interest in a certain topic?
Try not to talk for longer than three minutes; keep your answer concise and relevant to the job, rather than giving them your whole life story.
---
Question: Why do you want to work in our school?
Answer: There are two parts to answering this question – the first is why you want to work in this particular school, and the second is why you want to teach in general. (You might also be overtly asked the second question; you can prepare for this using this answer guide too!)
You'll need to demonstrate to the interviewers that you've done your research on their school. Mention what you know about its ethos, values, demographics, educational goals and objectives, recent successes, extracurricular activities, and anything else that stands out to you. Talk about why these things appeal to you and how you would fit in.
Mention your passion for teaching, and touch on why you enjoy it in a broad sense (e.g. do you enjoy showing young people their potential? Does it utilise your ability to plan and organise? Are there any anecdotes that you can tell that describe this, such as a moment when you inspired a student?). Then link back to why you would enjoy teaching in this particular school again.
---
Question: What makes you an effective teacher? / Why should we hire you?
Answer: These questions require similar answers. You need to show the interviewers that you have the qualities they're looking for and, if they hire you, it will benefit them.
Think about a teacher you've had in the past and what made them so effective – was it their enthusiasm, subject knowledge, ability to consider students' needs, varied teaching methods, calmness and assertiveness, or skill in engaging and motivating the class? Which of these qualities do you have, and how will you use them to enhance the teaching in their school?
Remember to mention your qualifications (not only teaching qualifications, but others too – e.g. do you know sign language or have you had training on mental health and wellbeing?), your pedagogy, and any relevant experience you have, as well as how this gives you an edge over the other candidates.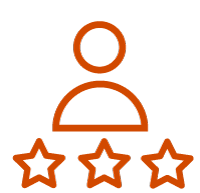 Need Extra Training?
If you need qualifications to make you stand out in an interview, take a look at our course library – you can find everything from Child Mental Health and Child Bereavement Training to Dyslexia Awareness or Effective Leadership.
---
Question: How would you contribute to making our school a safe environment for children? / Tell us how you dealt with a safeguarding issue in school.
Answer: In answering questions on safeguarding, you need to demonstrate that you know about the importance of safeguarding, what your responsibilities are to keep children safe, and which procedures you go through to report concerns.
You could prepare for this sort of question by reading and familiarising yourself with the school's safeguarding policy (or that of your current school). If you're asked to give an example, remember not to use the child's real name. If you don't have any relevant examples, say so – but discuss what you'd do if you were in that situation.
Other safeguarding questions you could prepare for are those touching on equal opportunities and what to do if you had concerns about a colleague.
---
Question: How would you evaluate the lesson you just taught, and what would you do differently next time?
Answer: Think critically about what you did in the lesson: what went well? What didn't go so well, and why do you think that was? Did you achieve the lesson objectives, and how do you know? When you mention what you could do differently, think about why this alternative technique would be more successful. You could also make some suggestions about what your follow-up lesson would look like.
---
Question: What are the current issues in education?
Answer: In case this question comes up, make sure you've been keeping up with the news and websites like TES which feature topical issues, as well as talking to other teachers. Be prepared with a few different examples (e.g. sexual harassment or 'lost learning'), and consider how they impact teaching and learning. Have a few anecdotes ready to illustrate your point, if possible.
---
Question: How do you build relationships and communicate with parents/carers?
Answer: Parents and carers have a huge influence over how your pupils perform and behave in the classroom. Working with them effectively ensures that your expectations are reinforced at home as well as at school. It also allows you to build stronger relationships with the students themselves, and to understand their needs better.
You should emphasise these points in your answer to this question, and talk about how you will take every opportunity to involve parents and carers. For example, suggest that you might give them your contact details and encourage them to get in touch with questions, have individual meetings with families at the beginning of the year, or send postcards home updating them on the child's progress.
---
Common Situational Interview Questions for Teachers
You might be asked situational questions in your interview: these are questions about scenarios that you might encounter in the job. Many of the questions above might also be asked in a situational way – for example, 'Tell us how you dealt with a safeguarding issue in school' is the situational variant of 'How do you deal with safeguarding issues effectively?' – but we will also give you some other examples below.
---
Question: What would you do if there was a pupil in your class who was refusing to complete their work? / Can you tell us about a time when a pupil has refused to cooperate with you?
Answer: In these types of questions, think about a relevant anecdote with a successful outcome and use the STAR technique to answer. If you don't have a relevant anecdote, think about what you would do, and how it might affect the situation. For example, would you talk to the pupil privately and find out if there was a reason behind their behaviour? Would you discuss potential solutions with them, making sure you build on their strengths when deciding what to do?
Also inform the interview panel that if matters should escalate, or you were seriously concerned about a child's deteriorating behaviour, you would of course speak to the relevant members of staff in school, whether that be a prospective line manager, progress leader, or the SENCo. Have a look at our article, 'How to Deal with Challenging Behaviour in the Classroom', for more suggestions.
---
Question: Can you tell us about a time you've faced challenges at work and how you've overcome them?
Answer: Teaching can be a demanding job, and the interviewers will want to know that you can cope with the stresses and strains. Use the STAR technique and choose a situation that required you to stretch yourself, but which ultimately led to success. This could be a situation where you were studying and managing a particularly large workload with tight deadlines, or a situation involving a particular class or pupil you've worked with. What did you decide to do, and how did it help?
With this sort of question, it's always better to try and think of an answer than to say 'I've never faced any challenges at work'. The interviewers may not believe you if you say this, and it doesn't give them an opportunity to see how you handle stress!
---
Questions to Ask the Interviewer
Asking questions at the end of the interview is a good way to show enthusiasm – it suggests that you've been researching the role and picturing yourself in it. Don't come up with questions just for the sake of it, but do ask about things that are important to you. This might include:
The school's induction process, particularly if you are an NQT.
Any key developments planned for the school.
What the culture of the school is like.
What some of the school's key achievements are, and why they're important to the school.
---
Early Years Teacher Interview Questions
As a teacher in the early years sector, you can expect to be asked questions that test your understanding of child development, the Early Years Foundation Stage Framework, and how to provide the most effective learning environment. Examples are:
Question: How would you develop children's communication and language skills?
Answer: In answering questions like this, you need to be able to demonstrate that you are familiar with the typical path of development and know support strategies that can be used to help children achieve their best possible outcomes.
In the area of communication and language, this might involve being a good role model – for example, modelling the right pronunciation of words to help children learn, listening carefully, and not interrupting children when they're speaking. It might also involves reading and singing to them regularly, and repeating and building on what the child says to teach them more vocabulary (e.g. if they say 'bus', you could say 'yes, that's a big red bus!').
You can find out more about language development in our article, 'Supporting Language Development in the Early Years', and all areas of child development are covered in our article 'Why is Child Development So Important in Early Years?'.
---
Question: Describe your understanding of the Early Years Foundation Stage Framework and how you have used it to plan an activity for a group of children.
Answer: All early years educators need to be able to demonstrate that they're familiar with the EYFS Framework and understand the expectations it sets out for their practice. Talk about how it sets the standards for learning, development, and care in early years settings – for example, it describes areas of learning that children must experience.
Choose one of these areas of learning and discuss a clear example of an activity you have come up with to fulfil the EYFS requirements. For example, did you investigate the outdoor area to see which insects you could find, making observations and drawing pictures of them to help children understand the natural world? You might also want to touch on the changes that have been made to the EYFS this year, showing that you understand why they were made and how to implement them.
---
Question: What are the important things to consider when setting up your inside space?
Answer: Try to demonstrate that you're thinking about how the space looks, sounds, and feels to the children you work with. For example, are the resources accessible to children from their height? Are they labelled with a picture so that the children know what they are? Are there quiet spaces for interaction with peers or for when children find it overwhelming? Is there open space for children to freely move around in, and is the room tidy and bright enough to see clearly? Overall, you need to convey that the space needs to be meaningful, exciting, and suited to the needs of the children you work with.
---
Question: What steps would you take if you noticed a child was distressed in your setting?
Answer: When answering this question, remember to mention that you would adapt your response depending on the age of the child – different responses are appropriate for different age groups. You should also talk about how you would try to find out the reason for their distress and take steps to prevent it in the future (if possible).
---
Primary School Teacher Interview Questions
The following questions might come up in your interview at a primary school:
Question: What are your favourite and least favourite subjects to teach, and why? How do you ensure that you teach your least favourite subject well?
Answer: Be honest when you answer this question, but also be positive – when discussing your least favourite subject, talk about the issues you had with it at first (e.g. did you find it more difficult or less interesting?), but then discuss what you have done to compensate for this. This is the real focus of the question. Did you take extra training to make sure you understood the subject, or seek out colleagues who were experienced and confident in the subject and observe their lessons? Do you ensure that you are always as enthusiastic when teaching that subject as you are for others? Do you ensure not to let your preferences affect the time you give to each subject?
---
Question: How would you handle bullying in your class?
Answer: If you've ever experienced an incident of bullying in your classroom, use the STAR technique to demonstrate what you did in that incident and what you learnt – would you respond in the same way again, and why or why not? If you haven't had experience of this, you can simply talk about what you would do. It might be a good idea to try to find out the reasons behind the bullying by talking to the bully and victim one-on-one, and then using restorative practice to resolve the situation. You could also discuss what you'd do to prevent bullying from occurring in the first place, such as fostering a positive, supportive environment.
---
Question: How do you assess and record children's progress?
Answer: Here, you might discuss how you use Quality First teaching – this involves ongoing assessment as part of the day-to-day classroom routine. You might assess progress through questioning, discussion, analysis of work, written and oral feedback, observations, self-reflection, and peer reflection (or most likely all of the above). It's important to stress that you keep good records of how children are progressing, so that you and other staff can monitor pupil progress and address both strengths and weaknesses, allowing children to achieve their best possible outcomes.
---
Secondary School Teacher Interview Questions
A secondary school teacher might be asked:
Question: In your opinion, what is the most important aspect of your subject, and how do you make sure that you teach this well?
Answer: The interviewers will be looking for evidence of your subject knowledge and your understanding of what is key to the subject, as well as anticipation and counteraction of topics that students might commonly misunderstand.
You might use learning objectives to demonstrate the most important aspects – which ones are fundamental to further learning of the subject? Then touch on any ideas you have for making the content engaging and accessible, and how you will avoid misunderstandings – for example, would you work through a few potential 'wrong' answers on the board and explain where the mistakes lie? Would you encourage students to work slowly and carefully, double-checking what they've done regularly?
---
Question: What have you gained by studying your main subject at university?
Answer: The obvious answer here is more detailed knowledge and understanding of the subject (and, as a result, more confidence in your abilities in that area). However, you could also mention passion for the subject and an appreciation for different ways of thinking within it. This will help you to teach the subject well, and your students will pick up on your enthusiasm for it. An added bonus is that you might be able to run extra-curricular opportunities at the school, offering interested students a glimpse into interesting topics that aren't on the curriculum.
---
Question: How do you see your subject developing over the next three years?
Answer: A good answer to this question might touch on wanting to increase levels of engagement with both children and parents, and ensuring that the subject becomes one where staff can thrive and become specialists in a topic of their choosing.
You might mention that you'd love to be part of a department that's a hub for fellow colleagues and local schools, and one who shares its pedagogical expertise and inspires new learning around the subject area. Additionally, describe how your subject is dynamic and ever-changing – you will likely want to amend and revise your practice in light of new research coming out. This shows the interviewers your focus on pedagogy and commitment to your own lifelong learning.
---
What Should I Wear for a Teacher Interview?
It's always a good idea to dress professionally for an interview – it's better to be too smart than too casual. However, keep in mind that the interviewers will want to see that you know what will be involved when working with children; for example, if you're going for an early years job and you wear a suit to the interview, this might suggest that you're not prepared for sitting on the ground with children or playing with them outside. If in doubt, go for business casual.
If your interview is online or over the phone, the same rules apply – it might be tempting to wear tracksuit bottoms, but it won't make you feel prepared and professional, however comfortable it might be.
---
Whether you're looking for your first teaching job or you already have experience, preparing answers for the most common interview questions for teachers helps you to make the best impression that you can. We hope this guide has given you some ideas of where to start, though remember to draw on your own experience to add to the suggestions and really make them your own. Good luck!
---
Further Resources: