Professional Development in Early Years Education
April 21, 2021
5 min read
Working in the early years sector is a popular choice – in 2019, there were reported to be 363,400 early years staff in England alone. There are many potential opportunities for professional development and progression within the sector, but until recently these were not very well-known.
In this article, we will outline the opportunities for professional development within the early years sector, explain why you might consider these pathways, and then discuss the ways in which you might look to progress your career.
Click on the links below to jump to a certain section of the article: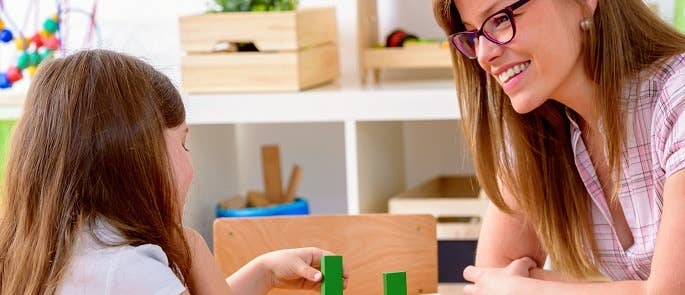 ---
What are the Career Opportunities in Early Childhood Education?
The early years sector is large and you could work in several different settings during your career, each with different advantages. They include:
A day nursery that is maintained by the local authority.
A private day nursery.
A setting attached to a school (often called a pre-school).
A play group or holiday play scheme.
A crèche (where you look after children for a short period of time, usually one to two hours – for example, at a gym or hotel).
Domestic premises – as a childminder or nanny, you might work from your home or someone else's to care for children.
Within each of these settings, you could gain qualifications to further your career.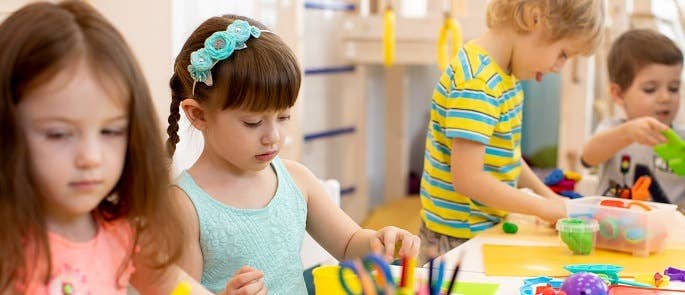 List of Careers
The list of careers in early childhood education that you might choose could include:
Specialist roles – you might decide to specialise in Special Educational Needs and Disability (SEND), or become a Special Education Needs Coordinator (SENCo). You could become an expert in safeguarding as a Designated Safeguarding Lead (DSL), be a Physical Activity and Nutrition Coordinator (PANCo), or a Literacy or Maths Leader. Specialist roles allow you to learn more about a subject you're passionate about and use your knowledge to help the children you work with day to day.
Residential Childcare Worker (Level 3) – Early Years Practitioners can choose to move to residential childcare instead of day care. This can be an extremely rewarding role if you are looking for a new challenge.
Deputy manager, progressing to manager – being in a supervisory role comes with more pay, more responsibility, the power to be involved in making decisions, and more control over your work.
Early Years Senior Practitioner (Level 5) – whether you are a manager or just want to learn even more about early years, you could aim for a Level 5 diploma. This would support both your leadership and management skills and your knowledge of the sector, including pedagogy, behaviour, SEND, safeguarding, development, and more.
Teacher – you might decide to use your knowledge and qualifications to move into teaching. You could join a teaching apprenticeship scheme, or work towards a degree in teaching.
Nursery owner – you have the potential to start your own nursery, should you wish to. You don't need any particular qualifications if you aren't planning to be both owner and manager; you simply need a great business plan. Our article on 'How to Start a Nursery Business' can give you more information about this.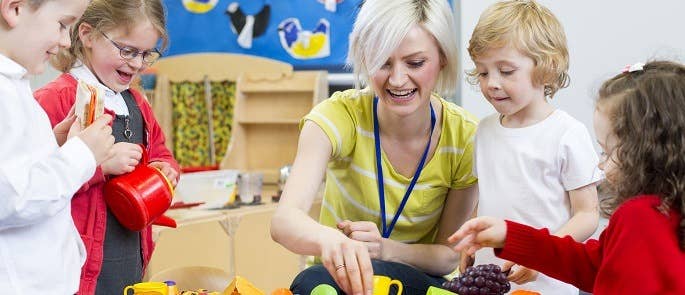 Careers Requiring Degrees
With a degree in early years, you could expand your career opportunities even further. You might choose Early Childhood Studies, which enables you to become an education consultant or a graduate practitioner (amongst other opportunities). You could study Healthcare Play Specialism and work with health professionals to organise play activities for children preparing for operations. Taking part in an Early Years Initial Teacher Training (EYITT) programme could give you Early Years Teacher Status – from there, you could do further training to achieve Qualified Teacher Status and work as a primary or secondary school teacher.
There are so many opportunities available in this field, and with the skills you gain in your role, you could also pursue alternative careers – later in this article, we will list potential job opportunities outside the sector.
Back to Top
---
Why Consider Early Years Career Pathways?
There are many benefits to working in the early years sector which make it appealing:
There is a huge variety of roles that you could pursue and move on to, making the career pathway interesting and diverse. The Department for Education is committed to making sure that this pathway is clear, and has produced a useful progression map showing each step.
You have the opportunity to support children during the most important period of their education and development. Your work could influence how they perform later in their life, and help them transition into school much more easily. This can be extremely rewarding.
Your working day will often consist of fun activities – if you have a passion for caring for and teaching young children, this is a job that won't feel like work! In one day you might find yourself doing arts and crafts, music, cooking, reading stories, playing games, or going on outings – it doesn't get more varied than that.
Early years work requires transferable skills, many of which you might already have developed. For example, if you are nurturing, caring, creative, encouraging, good at listening and observing, and able to work as part of a team, you would be a good employee in early years. Having these transferable skills also means that you could change career easily if you weren't enjoying it – you'd be suitable for many alternative roles!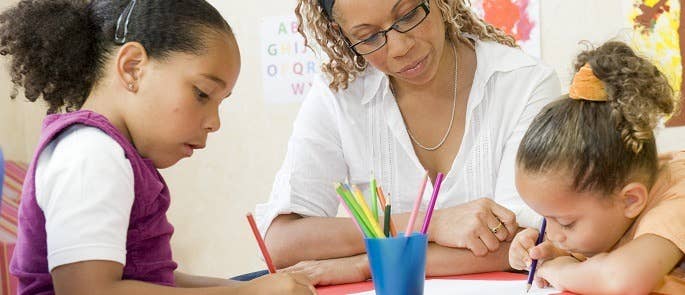 Overall, early years careers are exciting, rewarding, and varied, with plenty of different development pathways to follow according to your interests.
Back to Top
---
How Do I Develop My Early Years Career?
No matter what your ability or level of experience, there is always an opportunity for progression within the sector. Your Continuing Professional Development (CPD) in early years might be achieved through completing courses, creating a development plan, and shadowing professionals.
Personal Development Plans
It's important for everyone to have goals and aspirations set out for their Continuing Professional Development. This helps to motivate you and give you a focus for your everyday work. Having a Personal Development Plan (PDP) can help you keep track of where you want to be in your career and which steps you have taken to get there. You can use our free downloadable PDP template to get started.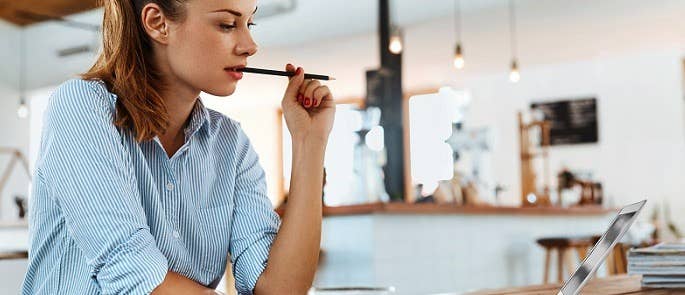 Early Years Training Courses
Training courses can help you progress to the next level of your career, as well as giving you both mandatory and voluntary training in topics that are applicable to your role.
If you enter the sector as an early years worker, childminder, or nanny (unqualified), you might choose to take training courses to become an Early Years Practitioner (Level 2), and subsequently Early Years Practitioner (Level 3), also known as Early Years Educator. These qualifications make you a qualified nursery worker. From this point, you will be able to choose whether you specialise in a certain area or try to progress to a managerial role.
Safeguarding courses are essential for those working with young children – you could upskill yourself by taking higher level safeguarding training, such as Advanced Safeguarding Children (Level 2) or Designated Safeguarding Lead Training (Level 3).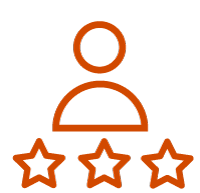 Need Safeguarding Training?
From our Level 1 Safeguarding Children in Education course – which all early years workers will need to complete – to higher-level safeguarding training (including Advanced Safeguarding Children (Level 2) and Designated Safeguarding Lead Training (Level 3)), we can help with your training needs. Visit our course library to browse our available courses.
You might also choose to take courses that develop your skills in working with children, such as Challenging Behaviour Training, Child Mental Health Training, Autism Awareness and Nutrition for Children. This sort of training boosts your employability, job security, morale, and productivity in your role. Many early years workers discover their true interests (and future specialisms) by taking courses in a range of subjects and gradually building up their knowledge.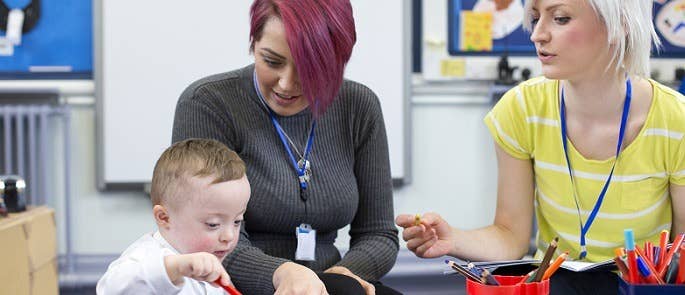 Shadowing Early Years Professionals
Shadowing is a great way to learn skills from your colleagues, especially if they specialise in an area that you want to develop in. Alternatively, they might be able to mentor you. If you need advice or want to learn something from a colleague, it's always best to ask – they'll likely be able to help.
Back to Top
---
Alternative Careers & Industries to Early Years
During the COVID-19 pandemic in particular, some early years workers have begun to think about moving to another sector. If you are wondering which other roles you would be qualified for outside of early childhood, our 10 suggestions of alternative careers are as follows:
1. After-school club or activities programme coordinator
You could work at an existing club or activities programme, or create your own. This sort of job would be as varied as your early years career and utilise many of the skills you already have from working with children, including your creativity.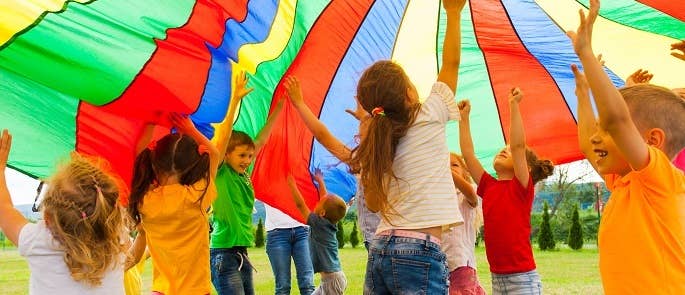 2. Private tutor
As a tutor, you can work flexible hours, and you aren't necessarily tied to one location – online tutoring is becoming increasingly popular. Tutoring is a rewarding role where you can impact a child's educational attainment and future; if you're a specialist in a certain area, it's a job that you should consider.
3. Learning mentor
Learning mentors work closely with individuals who are struggling with social, emotional, or behavioural problems that affect their ability to learn. You would be based in an education setting, working with children and young people. Some posts only require GCSEs in English and maths, though others require a degree.
4. Outdoor learning professional
If you believe that the outdoors is vital to children's development, you could become an outdoor learning professional. The role would involve managing and running activity programmes to help children learn, develop, and increase their self-awareness and wellbeing. As an early years worker, you likely already have a lot of experience with this!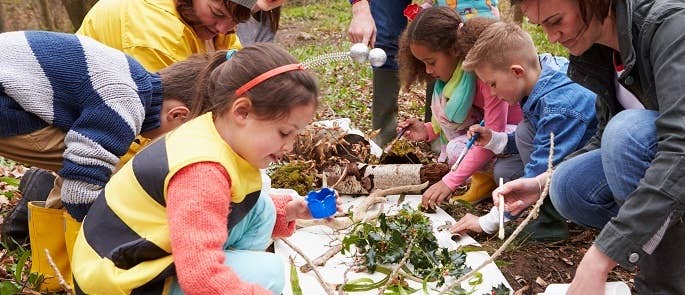 5. Children's charity worker
For those who are passionate about making a difference to children's lives, being a children's charity worker could be the ideal job. Roles within charities are varied, from children's support assistant (where you could provide high quality care and education to children with brain injuries) to charity fundraiser.
6. Youth support worker
Instead of helping children reach their potential in their early years, you could start working with young people aged between 11 and 25. Being a youth support worker involves creating, organising, and running programmes to help them develop life skills and find their identities. You could also choose to become a professional youth worker by attaining a degree or postgraduate training.
7. Social worker
As a social worker, you would support individuals and their families, and ensure that they are safeguarded from harm. Again, this can be a rewarding and challenging position – it would utilise your patience, resilience, flexibility, and organisational skills. This job does require a degree in social work.
8. Speech and language therapist
Many children struggle with speech, language, and communication problems (including stammering, language delay, and cleft palates) – as a speech and language therapist, you could provide them with the care and support they need. You will need an undergraduate or postgraduate degree in speech and language therapy, and your excellent communication and listening skills, creativity, empathy, and caring nature will come in handy.
9. Children's nurse
You could work with children of all ages, supporting both them and their families throughout their treatments. An understanding of children's behaviour, as well as empathy and communication skills, is vital in this sort of role. You will need to complete a pre-registration nursing programme, which will teach you theory and give you experience in clinical practice.
10. Educational psychologist
Similarly to being a learning mentor, working as an educational psychologist would involve supporting children and young people with emotional and social issues or learning difficulties. You would need to assess their needs and come up with appropriate interventions to overcome them, which might include learning programmes and behaviour management strategies. You would normally need training at postgraduate level in order to qualify for this role.
We hope that this gives you some ideas as a starting point – the transferable skills you will have gained from working in early years could also be useful in many other careers.
Back to Top
---
The early years sector offers extremely rewarding career pathways, with many different opportunities for specialism. By upskilling yourself and taking CPD training, you could help to maximise your potential for progression. Choosing a career in childcare does not close the door to alternative jobs – you will gain transferable skills and invaluable experience of working with children which you could utilise in a range of different fields.
---
Further Resources: