How to Become an Early Years Practitioner
November 11, 2020
8 min read
Every child deserves the best possible start in life, and as an early years practitioner you have the opportunity to provide children with the support they need to achieve their potential. Early years in England is defined as children from birth to the age of 5, and this period is critical to a child's social, mental and emotional development. Working in early years is an incredibly fulfilling role where you can shape the start in a young child's life and encourage their growth as they develop, learn and prepare for school.
This article outlines the role of an early years practitioner and explains what training and skills you require to pursue this rewarding career.
---
What Qualifications Does an Early Years Practitioner Require?
Working with early years is a unique role that comes with its own challenges and rewards. To carry out this role effectively, it's important that you receive appropriate training. This will enable you to confidently look after early years children and deal with any problems that may arise. Some training is essential, whereas others are additional courses that will help with your professional development.
Although you don't need formal qualifications to begin as an assistant in early years settings, there are certain training requirements your employer must comply with. Also, if you are serious about a career in early years, you will soon need to embark on formal courses. There is also a legal requirement to have certain ratios of qualified staff to children, so having an appropriate qualification improves your employment prospects.
The training you need will depend on the specific early years environment you work in, but we'll look at some of the most common types that are essential or beneficial below.
---
Essential Training
The following training is essential for all people working in childcare settings:
Safeguarding
Anyone working with children must have training in safeguarding, welfare and child protection. If you are going to be a staff member of an existing organisation or an assistant working under supervision, you should receive safeguarding training from your employer as part of your induction.
Every childcare setting must also have its own Designated Safeguarding Lead (DSL). This is someone who has overall responsibility for safeguarding and is the first point of contact for any concerns staff may have. They will also liaise with other local authority services where necessary.
If you are going to start up your own child practitioner business or be a childminder then you will need to take on this responsibility yourself. Statutory guidance states that the DSL must undertake an appropriate training (e.g. an online training course) which will enable them to identify and respond to any child protection concerns.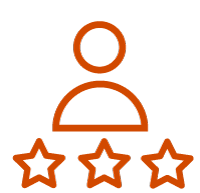 Need Safeguarding Courses?
At High Speed Training we offer CPD certified safeguarding training from Level 1 Introduction to Safeguarding to Level 3 Designated Safeguarding Lead.
Take one of these fundamental courses and show employers that you are proactive. It will give you confidence in your work – you will know how to identify and protect children at risk, providing a safe and supportive environment for all.
Paediatric first aid
If you are in sole charge of children at any time, including childminding, then you must have a current full paediatric first aid (PFA) certificate. There must always be someone who has a current PFA certificate on site and available at all times children are present or on outings. PFA must be renewed every three years. Without PFA, you cannot look after children on your own.
Childminder training
If you plan to start a childminding business, you must undertake training before you can be registered. The early years foundation stage (EYFS) framework statutory guidance states that registered childminders "must have completed training which helps them to understand and implement the EYFS".
Many childminder associations provide suitable courses, such as PACEY and Childminding UK. You can also ask your local authority or childminding agency about courses in your area. In some cases, the local authority can help you with paying for these.
---
Criminal Record and Barring Checks
Crucially, you need to be able to prove that you are a trustworthy person who is safe to work around children. In England, Wales, the Channel Islands and the Isle of Man this is carried out using the disclosure and barring service (DBS).
It is essential that anyone over the age of 16 working with early years children has an enhanced DBS check with barred list check.
This shows your criminal record and whether you are barred from working with children. Your employer should arrange this for you, or if you are a childminder this will be carried out through Ofsted or the childminder agency you are registered with.
When you receive a DBS certificate, you may find it helpful to register for the DBS update service, which is a way to keep your certificate up to date and allow employers to easily check for changes (note that you must register with the update service within 30 days of receiving your certificate). In Scotland and Northern Ireland, the equivalent services Disclosure Scotland and AccessNI are used respectively.
---
Additional Training
Additional training depends upon the type of setting in which you wish to work. Level 2 and level 3 qualifications are important to maintain qualified staff to child ratios set out in Section 3 of the Early Years Statutory Framework. For example, in formal group settings such as nurseries, at least half of staff must hold a full and relevant level 2 qualification, and the manager must hold at least a full and relevant level 3 qualification with two years relevant experience.
Examples of Level 2 qualifications include:
Level 2 Children and Young Peoples Workforce.
Intermediate Apprenticeship Framework (early years pathway).
Level 2 Diploma for the Early Years Practitioner.
To be considered a Level 3 qualified child care practitioner, you must hold a level 3 (or above) qualification that meets the Department for Education's criteria for 'Early Years Educator' and also hold a suitable level 2 literacy and numeracy qualification.
Examples of Level 3 qualifications include:
Level 3 Diploma for the Children and Young Peoples Workforce.
Level 3 Diploma for the Early Years Practitioner.
Level 3 Diploma in Holistic Baby and Child Care.
For a full list of Level 2 and Level 3 early years qualifications which are approved by the Department for Education, use the following link. Additionally, anyone who completed level 2 or 3 qualifications after June 2016 must obtain a full or emergency PFA certificate within 3 months of starting work.
Certain settings, such as school nurseries or reception classes, also require a staff member to have a Level 6 higher education qualification.
Qualifications which award you with the following statuses count as Level 6:
Qualified Teacher Status (QTS).
Early Years Professional Status (EYPS).
Early Years Teacher Status (EYTS).
You may also wish to carry out specialist training, for example:
Looking after early years children with special educational needs and/or disabilities (SEND).
Specific pedagogies such as Montessori or Steiner Waldorf.
Nutrition for early years including allergies.
---
What Skills Do I Need to be a Good Early Years Practitioner?
As an early years practitioner there are a wide variety of skills that you need to be good at your job. If you possess these skills, an early years role could be for you. If you are just starting out, consider getting some work experience as a nursery or childcare assistant. This way you can really confirm whether this is the career for you before embarking on an early years course, and it will show motivation and drive to any future employers.
Patience and empathy
Since you will be working with young children every day, you will need patience and empathy. Young children are learning how to exist with their emotions, and can take a long time to think when asked questions or having a conversation. You need to be open minded an appreciate every child's individuality and personality, as well as able to put your own preconceptions to one side and allow a child to blossom with their own unique character.
Behaviour
You need to be confident around children and know how to deal with tantrums and misbehaviour. You have to be a role model and teach children what is appropriate and not appropriate behaviour. Although this may in part come naturally to you, there are well researched and proven techniques that you will find helpful. You can find some useful tips in our article: Promoting Positive Behaviour in Early Years.
Communication and teamwork
A large part of the job will be interacting with parents and carers of children. You need to be able to give clear updates to them in a friendly manner and show enthusiasm about their child. You will also need to work closely with other staff members and share information, progress or concerns about the children in your care.
Creativity and playfulness
Although you will provide some structure for children in your care, a large part of early years development is learning through exploring and discovery. You need to be willing to channel your inner child and be confident to engage in play, games and imaginary worlds. This can be a really fun part of the job!
---
Roles and Responsibilities of an Early Years Practitioner
In short, the role of an early years practitioner is to look after the social and educational development of babies and young children. But what exactly does this entail? Well, crucially, there is a large safeguarding and child protection component to your work, and this is one of the most important roles.
In England, you must meet all the safeguarding, welfare, learning and development requirements set out in the statutory requirements for the early years foundation stage (EYFS). This includes having and following appropriate policies and procedures.
Other responsibilities, depending on whether you are running your own business, include:
Registration – early years settings need to be registered with Ofsted in England. If you are employed, your employer should already be registered. If you are setting up your own nursery or childminding, in most cases you need to register with Ofsted Early Years Register. You are required to register if you are paid to look after children for over 2 hours a day in England, but refer to this link to see a list of exemptions. Even if you are exempt from registering it can be beneficial to do so, as it enables your customers to claim childcare benefits and you to get a Childcare Business Grant if you are setting up your own business. If you work in Scotland, Wales or Northern Ireland, you will need to explore registration and early years requirements at the respective bodies of Education Scotland, Care Inspectorate Wales or Early Years Teams Northern Ireland.
Admin – accurate child records need to be kept (with appropriate data protection measures), and in England Ofsted need to be notified of any changes, such as staff members or hours of operation.
Health and safety– the premises must be suitably safe with appropriate risk assessments in place. In England, you must report any serious incidents to Ofsted.
Legal requirements – such as public liability insurance, and the appropriate business insurance to drive with children in your car who are in your care (if required).
Advertising – if you have your own business.
Nutrition – you will need to provide nutritious, healthy snacks and/or meals to children. Importantly, you must be aware of dietary requirements and allergen sensitivity.
Training – you should be proactive in your own training so you can continue to provide children with a great environment to learn and play. This includes keeping up to date with statutory requirements, safeguarding legislation and any relevant local authority specifics. If you are employing people or recruiting assistants to help you, you are responsible for ensuring they are adequately trained.
---
Being an early years practitioner is an incredibly rewarding job where you can have a direct impact on a young child's start in life. There is also never a dull moment and you will find yourself smiling or laughing a lot! Hopefully you now have an understanding of the skills and qualifications required to be an early years practitioner, and how to progress your career.
---
Further Resources: