Home » How To Become A Childminder In Your Own Home
Childminding is a rewarding career with plenty of perks. You can work from home, and you can meet a bunch of creative, funny children and their parents. You'll be required to promote children's learning, provide games, cook meals, aid personal development, and help children negotiate relationships. It is tough, and it is tiring – but it's never boring.
Think you're up for it? Here's how to become a childminder in your own home.
---
Childminding Requirements
To be an Ofsted registered Childminder, there are a few things you need to get under your belt before you register. These include mandatory training, such as safeguarding, paediatric first aid, and in some cases food hygiene, as well as training that will help you to meet the requirements of the Early Years Foundation Stage (EYFS) framework. You'll also need to have a clear DBS check for yourself and everyone above 16 in your household. Once you've got these things sorted, you can begin to register through Ofsted.
It isn't just the essentials that you'll need though. You should think about how to make your childminding business stand out from the rest. What can you offer to parents? Perhaps you could specialise in care for children with dyslexia and could advertise and make provisions for special attention to literacy skills and organisation. That could be a real unique selling point for your business.
You'll also need soft skills, like patience and assertiveness as well as a series of techniques to help you promote positive behaviour (an essential part of the EYFS) in young people.
Here's a checklist of the essential requirements for childminding:
 DBS checks
 Childproofing
 Paediatric first aid
 Other mandatory training, such as fire safety
 Health Declaration Booklet
 Registration with an agency or register
 Insurance
 Equipment
 Introductory EYFS training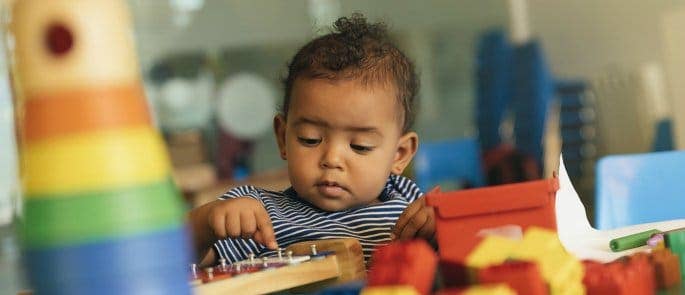 ---
How Long Does It Take To Become A Registered Childminder?
It can take up to 12 weeks to fully register as a childminder; you will also have to be inspected by Ofsted following your application to register. With that said, the time it takes to become a registered childminder is ultimately pretty varied. The time variation is due to factors like getting your first aid certificate, receiving your DBS forms back, and sorting out your health declaration form. All of these can vary depending on a number of factors which are often outside of your control!
---
Start-Up Costs
It isn't only the registration costs to consider; there are further costs associated with equipment and training. This list covers the essentials to help you budget for your childcare business. Keep in mind that Ofsted may recommend further actions which could cost more.
Registration Costs
The registration fees depend on the register that you join. Childminding agencies fix their own costs. The Early Years Register has a £35.00 fee. The Ofsted Childcare Register has a £103.00 fee.
GP Fee
A GP completes your Health Declaration Booklet to confirm you have no health issues that could affect your ability to care for children. GP fees vary widely (roughly £50-150) and are set by each practice.
DBS Check
You will need to pay for a DBS check for each person over 16 who lives or works in your home. A DBS check costs roughly £52 per person. You can find out more information on how to obtain a DBS form and what the process involves here.
Mandatory Training
Before you can apply to Ofsted, you must complete a Paediatric First Aid course which costs £25 plus VAT.
You must also complete introductory training to meet the requirements of the Early Years Foundation Stage framework. If you hold a current early years qualification, you don't need this training, but it can be beneficial.
To meet the EYFS criteria you may need to complete training like Preventing Radicalisation, Safer Recruitment, Food Hygiene, Promoting Positive Behaviour, Safeguarding Children, and Fire Safety. Depending on your circumstances, you may want to include courses like Autism Awareness and Internet Safety training.
High Speed Training offer a wide range of Safeguarding courses to meet your training requirements.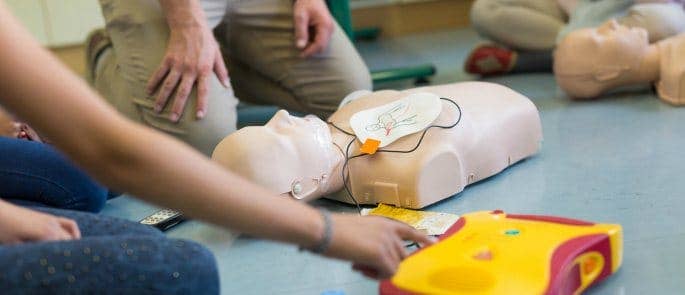 Insurance
You will need Public Liability insurance as soon as you register. This will cost roughly £60.00. You'll also need car and home insurance. There may be premiums as some companies charge more for business use or contents cover.
Equipment and Repairs
You may need equipment, like child car seats, smoke alarms, and a decent first aid kit. You'll also need to complete a risk assessment to figure out what in your house and garden needs child-proofing.
---
Childcare Business Grants
Until March 2018, childminders in England who work in a domestic premises can apply for a childcare business grant.
You must be a new business to apply for one of these grants. For the government to recognise you as a new business, you must have started trading within 3 months of the registration date on your Ofsted/CMA certificate, or you must be due to start within the next 6 months. You must also:
Be registered with Ofsted or CMA on the early years' register (and you'll have to show your certificate).
Plan to provide the 30 hours funded childcare entitlement for 3- to 4-year-olds (alone or in a partnership).
Be registered with your Local Authority to offer the 30 hours funded childcare entitlement.
Spend the grant on costs directly relating to your childminding business (you'll need to keep proof of expenditure).
Childminder agencies and providers should directly encourage and support registered childminders to offer the 30 hours funded childcare entitlement, either alone or in a partnership.
Private nurseries and afterschool clubs cannot apply for the grant. Neither can those who have received a grant under the scheme before – unless you are now applying as a CMA.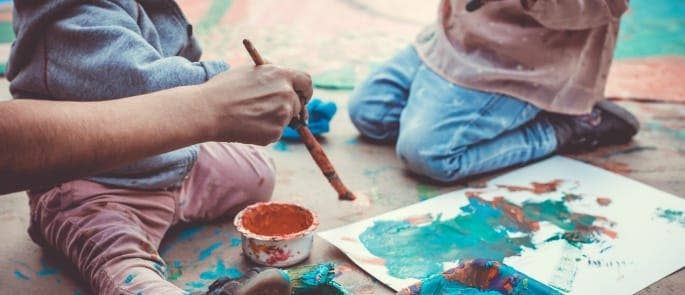 ---
Inspections and Checks
When you first register to be a childminder, Ofsted will conduct an inspection. They are checking to make sure you meet the requirements for safety and learning developments. They'll also want to check your identity, your DBS certificate and will want to know if you meet the safeguarding requirements.
If you provide care in a domestic setting, Ofsted will ask the home occupier for permission to carry out the inspection. Before the inspection, you'll need to inform the parents of the children that you care for that an Ofsted inspection is taking place. Towards the end of the inspection, the inspector will provide you with feedback and tell you how you can improve.
During Your Inspection
When an Ofsted officer arrives, they will:
Watch the children at play.
Talk to you and the children.
Observe how you and the children interact.
Check the children's levels of understanding and if they take part in learning.
Discuss the children's knowledge, skills, and abilities with you.
Observe your care routines and how you support the children's personal development.
Assess how well you know the EYFS requirements.
After Your Inspection
Once you have had an inspection, you'll receive a grade. Your grade is accompanied by a report that will tell you how to do better, what you did well, and if anything can improve. Your grade will be one of the following:
1 – Outstanding.
2 – Good.
3 – Requires improvement.
4 – Inadequate.
You are required to provide parents with a copy of the report after the inspection. If you are asked for a copy of the report by anyone else, such as a parent who would like you to mind their children, you must comply with this request. Ofsted will also publish your report online within 10 working days of you being sent the report.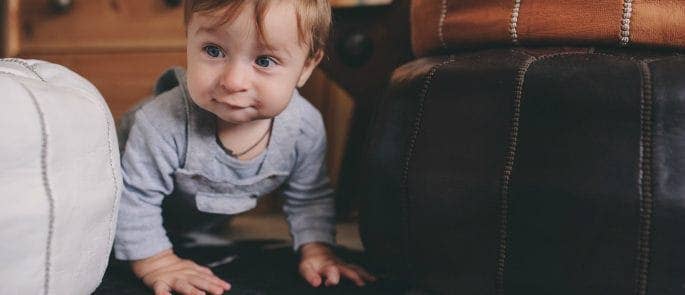 ---
How Many Children Can I Look After?
Registered childminders can only care for a certain number of children at one time. When you are considering how many children is a suitable number to care for, you should consider the following:
How long you are providing care.
The number that your furniture, indoor space, and equipment is suitable for.
How you plan to deliver the learning and development requirements of the EYFS to the children that you care for.
How you plan to organise your day so that all children get enough time and attention from you.
If you have assessed and mitigated risks in relation to taking on additional children.
England
In England, registered childminders can care for 6 children up to the age of 8. Only 3 of these 6 children can be under 5, and if you work alone, only 1 child out of the 8 can be under 1. If you have children under 8, this ratio includes your children. You may care for children older than 8 at the same time, but not if this will have an adverse effect on the care of those needing EYFS provisions. However, there are exceptions to these rules.
If you have an assistant or you work with another childminder, you need to check the rules for rations in section 3.43 in the EYFS Statutory Framework. These are subject to Ofsted's restrictions. It's also worth noting that you can only leave children with an assistant for two hours in a single day, and you need parental permission to do so.
If you can establish that you are meeting the needs of the children in your care, you may be allowed further exceptions.
Wales
In Wales, childminders may care for no more than 10 children under the age of 12. Of those 10 children:
No more than 6 may be under the age of 8.
There may be no more than 3 children under the age of 5.
Normally, there may be no more than 2 children under the age of 18 months. However, exceptions may be made for siblings.
The Welsh ratio includes the childminder's children too.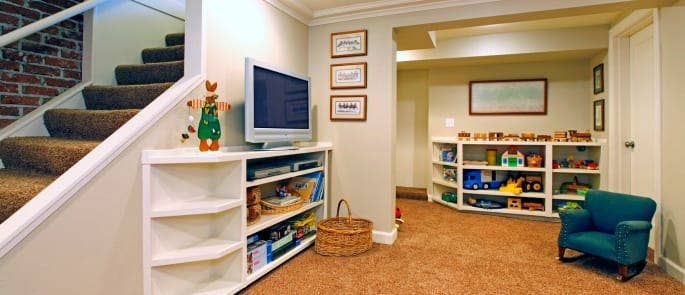 ---
What to Read Next:

Like this article?
Please share with your friends
Post Author
Hannah is The Hub's specialist on social issues and HR. She has a master's degree in Contemporary Literatures and writes about safeguarding issues and business. When she's not writing, she practises yoga and peruses bookshops.