Alternative Careers for Teachers
November 4, 2020
5 min read
According to figures released by the London School of Business and Finance in July 2020, 47% of all workers in the UK would like to change career. This is likely due to various reasons, from a lack of enjoyment and fulfilment, to wanting to learn a new skill, or finding a better work-life balance. And that's not to mention the COVID-19 pandemic completely changing people's working lives.
However, many people are hesitant to actually make a career change, citing a lack of confidence and knowledge of where to begin, or the belief that they do not have the required skills or qualifications.
In this article, we will outline the transferable skills that you will have gained as a teacher, and provide some examples of alternative careers that could be of interest to you, so that you can find inspiration for a possible career change out of teaching.
---
Changing Career After Being a Teacher
Teaching can be an extremely rewarding career, but it is a job that comes with an abundance of challenges in addition to the teaching itself – especially in the current situation with COVID-19.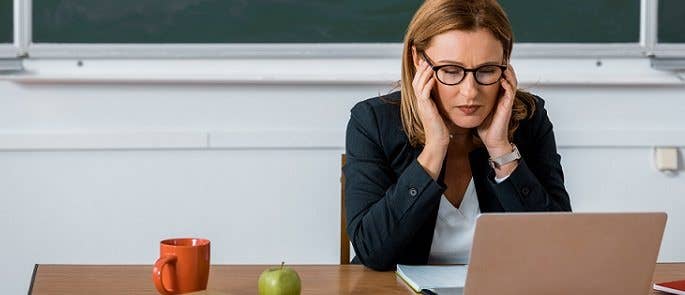 In a 2019 study by the Teacher Wellbeing Index, 72% of all education professionals reported being stressed. A significant factor behind this figure seems to be workload in the education sector – a staggering 33% of school teachers (and 68% of senior leaders) were reported to have worked more than 51 hours a week on average. Masses of marking, large class sizes, a lack of quality time with family, and the desire to increase earning potential have all been named as additional factors that make continuing a teaching career unfavourable.
In fact, the Department for Education showed that one in six of teachers who qualified in 2017 had dropped out after just one year of teaching, contributing to the overall 'leavers rate' of 9.2% last year.
Whatever your reason for looking for an alternative career, there are many options available to you, whether it's still in education, or in a completely different industry. Having a teaching degree, as well as the experience and transferable skills that you have gained in the role, makes you a valuable candidate for a variety of other jobs that you could be better suited to.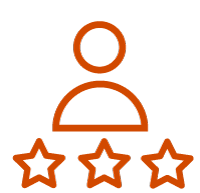 Need a Course?
Let us support you with your career goals this year. Head over to our Personal Development Course Library and browse available courses, from Leadership and Management to Starting a Business.
---
Transferable Teaching Skills
Identifying the skills that you already possess can help you in the search for your next job, as well as in the application stage. A teaching career will have helped you to develop many skills that employers could find useful, and the following are some of the key ones that you should highlight.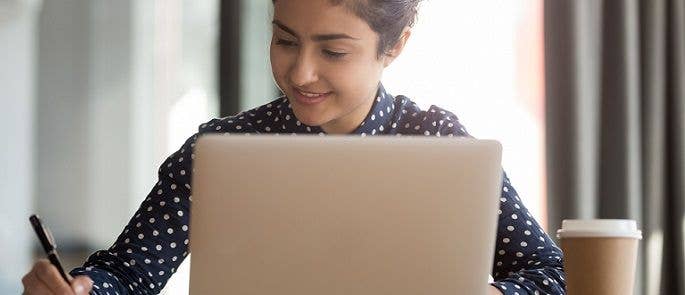 Planning and organisation (or 'time management') skills.
As a teacher, you are used to planning lessons in advance, ensuring that you complete the curriculum within the limits of classroom time, and juggling marking, paperwork, and extra training. This ability to multitask and meet deadlines is valuable to every employer, but especially to those working in similarly busy environments.
Presentation skills.
You will no doubt have more presentation experience than the majority of job candidates, given that teaching requires you to do this every day. Your practice will have enhanced your confidence, and you may have had opportunities to present your lessons through a variety of methods other than PowerPoint, giving you the creative edge. Additionally, your focus on goals and aims for each presentation would be beneficial in any industry, helping to engage your audience.
Leadership skills.
Not only do you lead in your classroom (and perhaps in your department), but you can demonstrate leadership skills in an assortment of other ways. For example, you regularly monitor and assess the performance of yourself and your students, give them effective feedback, and adjust your actions in the classroom in relation to their actions (sometimes known as 'coordination'). These are all skills that a good leader should have.
Moreover, you will have faced situations where you had to negotiate – such as reconciling differences between students – and those where you ensured that everyone was participating and speaking up, such as small and large group discussions. Finally, you will have worked with students with a range of personalities and behaviours, and being able to handle this makes you an asset in any workplace.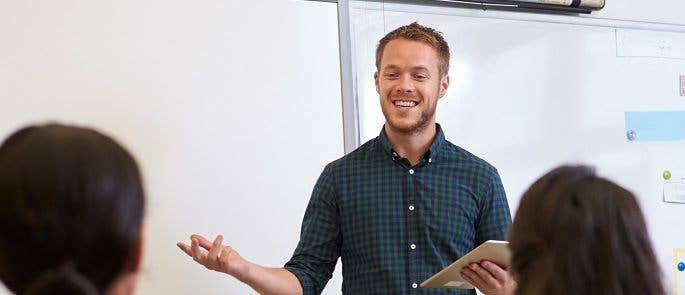 Communication skills.
Your experience in creating worksheets, tests, and PowerPoints – as well as integrating videos and websites into your learning resources – means that you are a clear communicator and very capable of engaging audiences for a sustained period of time. Teachers also tend to have good spelling, grammar, and punctuation, which aid communication.
Resourcefulness and creative problem-solving.
You might have built on these abilities during your lesson planning – perhaps you had limited resources, or had to cover a subject that you had limited knowledge of – or you might have bought your own classroom supplies, or found a way to make the school budget stretch further. These skills show that you work well in challenging situations, using all available resources to your advantage.
Attention to detail.
This is a skill that is applicable throughout teaching work, from correcting students' essays and spellings to remembering names and writing your own resources. Being detail-orientated ensures that errors don't slip through the net and cause potentially serious consequences – it is valuable in any job.
Independent and collaborative working.
Whilst you often work independently to plan lessons, teach, and mark students' work, you will also have experience in a team, working with your colleagues to ensure that students who need extra help or attention are made known. You might also have shared resources and discussed conflicts with your team, which shows that you respect others' opinions and can collaborate effectively.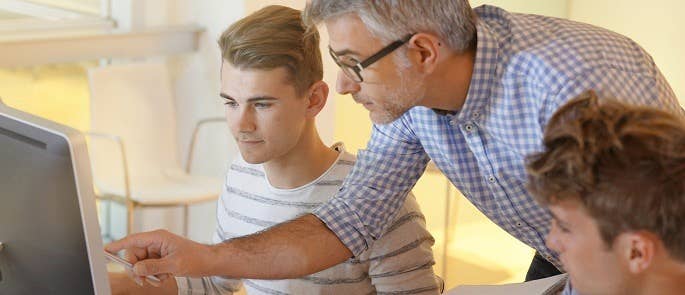 If you highlight these skills in your applications for new jobs, it will show prospective employers how well your teaching experience has prepared you to make another step in your career.
In the next section, we will give you a few ideas of career changes that would utilise these skills, making you a good candidate.
---
Alternative Jobs for Teachers
While teaching may not be for you, there are several jobs you could pursue that would allow you to remain in the education sector, should you wish to.
Student learning support.
If you want more flexibility in your work life, and enjoy helping students to achieve their best possible outcomes, student learning support could be the role for you. Under this umbrella, you could work with small groups of struggling students, accompany individuals to therapy sessions, or become a school counsellor (which usually requires a qualification in counselling and some work experience).
Additionally, you could become an academic adviser, helping children to choose GCSE and A-Level subjects and decide on a possible future career. Your expertise in working with children in the education sector would be a great advantage in these roles.
Curriculum specialist (or 'curriculum developer').
Curriculum specialists help to develop teaching materials, implement them, and then assess their effectiveness. This requires a working knowledge of teaching standards, years of experience working in education, and good problem-solving, logic, and communication skills. The role may include observing teachers in the classroom, reviewing test results, and interviewing school staff about the current curriculum to ensure that the students' needs are being met.
Similarly, you could become a writer of educational content, using your knowledge and written communication skills to create textbooks or classroom resources. Many educational publishers are on the lookout for freelance writers to do this.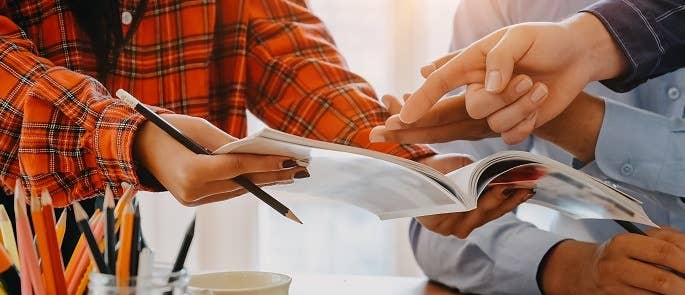 Private tutoring.
Working in a classroom comes with pressures that can distract you from the teaching itself, but if you become a private tutor, you can continue to educate without this burden. You also have the freedom to choose your own hours and rates, as well as your location, whether that be at home, in an office, in the homes of your students, or even in a public place.
Moreover, you don't only have to teach school curriculum – there may also be a market for helping adults to improve their skills in various subjects, from languages, music and maths to technology.
For more information on how to become a private tutor (and whether to work through an agency, or be self-employed), see our dedicated article on How to Become a Private Tutor.
Education liaison roles.
Various companies such as Teach First hire people for education liaison roles, where you train teachers and help them to develop their skills. This could be a good role for you if you have a lot of experience and knowledge to share, and want to continue being involved in improving education and changing students' lives.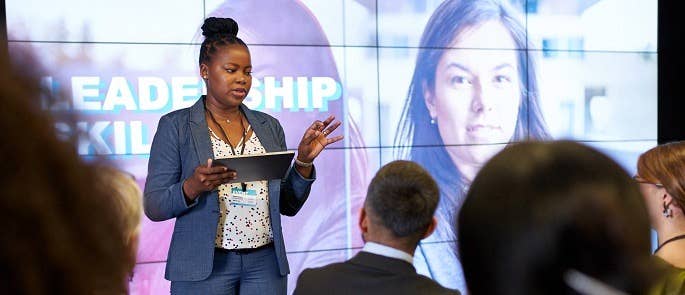 On the other hand, if you are looking for a career in a different sector that would still allow you to utilise the skills and experience you have gained from teaching, there are plenty of possibilities.
Librarian.
Libraries are places that focus on learning and academics, similarly to schools. The job of a librarian would allow you to keep helping people learn, alongside other duties such as managing the library facilities, customer service, and sourcing information. The role involves independent working and excellent organisational skills.
Depending on which type of library you choose to work in, you could also utilise your skills in communicating with children – for example, some libraries hold story sessions and other similar events.
To become a librarian, you may need a postgraduate qualification in librarianship or information management, but you could also work your way up from library assistant, or simply volunteer.
Childcare roles.
As a childcare worker, you can use your experience with children without having to attend meetings or go through piles of marking. You could work in a preschool, become a childminder (for more information, see our article on How to Become a Childminder), or work as a nanny – the roles are similar, but differ in how many children you would be responsible for, and whether you would work alone or with colleagues.
You will not need any extra formal qualifications, but you may need continued first aid and safeguarding training, and may have to register with an agency.
Event planner.
Event planners organise and coordinate all aspects of events, such as weddings, meetings, and conventions. They need excellent organisation and communication skills, as well as creativity and the ability to budget. If you enjoyed planning school trips, assemblies, and staff parties, this could be an excellent new role.
No formal qualifications are required, but they can make you more attractive to potential clients. It's also useful to have good business sense and an awareness of marketing techniques.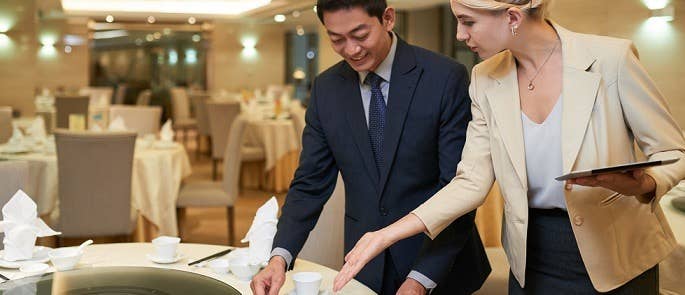 Museum role.
Museums are focused around learning, which makes them a great next step from education. Roles include education officer – which involves creating and delivering learning programmes to both adults and children – or planning, organising, and maintaining collections as an exhibitions officer.
On top of your degree, you may need some demonstrable interest in the area that the museum focuses on (for example, art or history), but your teaching qualification alone makes you particularly suitable for the education officer role.
Corporate learning and development (or 'training and development specialist').
This role involves guiding adults through their professional development by planning and running training programmes to improve their skills and knowledge, as well as carrying out capability assessments and monitoring progress. Being a qualified teacher makes you well-placed to perform this job, and gives you an excellent understanding of different learning styles and strategies. You will also need good interpersonal skills and self-motivation.
Human resources.
With your transferable skills, you could do well in an HR role, which involves enthusiasm, interpersonal skills, and excellent organisation. Daily duties may include preparing and updating employment records, hiring, promoting, terminating contracts, and explaining HR policies and standards to employees. Your ability to assess strengths and weaknesses, as well as monitor progress, also makes you a good fit for this type of career.
Paralegal.
Working as a paralegal would give you a completely different work experience, but would make great use of your existing abilities. Paralegals perform a range of duties to support lawyers, including conducting research, organising files and performing administrative tasks, drafting legal documents, writing reports, and even – in the case of more experienced paralegals – going to court.
Your writing and communication skills would be an asset in this role, as well as your experience performing research for lesson plans. Depending on the job that you are applying for, you may be asked for a paralegal qualification, but you could also enter the field with administrative (in particular, legal secretary) experience.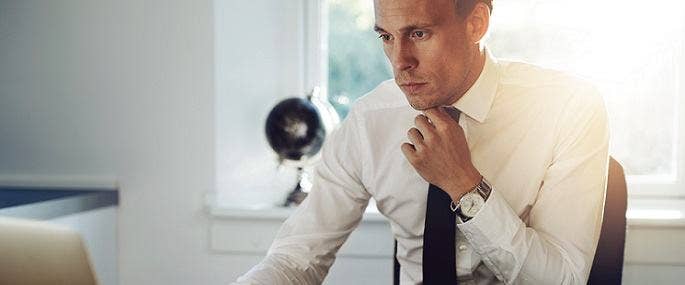 ---
Changing career may be a daunting prospect, but for ex-teachers, there is a huge variety of potential jobs available, as we've explored throughout this article. Transferable teaching skills make you well-qualified to make the next step in your career, whether that be within education or in a completely different field.
---
Further Resources: