Changes to the Early Years Foundation Stage (EYFS) Framework 2021
May 17, 2021
5 min read
If you work in the early years sector, whether you're a practitioner or manager, it's vital that you are aware of the changes to the Early Years Foundation Stage (EYFS) framework that are coming into effect from September 2021. These changes will impact on your responsibilities and the way you carry out your day-to-day duties.
In this article, we will outline what EYFS means, why and how the framework is being changed, and how you can implement the changes in your setting.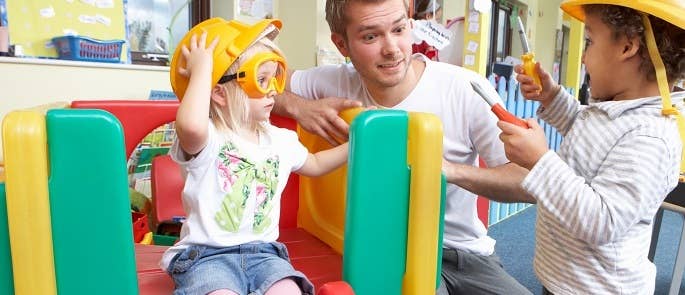 ---
What Is the Early Years Foundation Stage (EYFS) Framework?
The Early Years Foundation Stage (EYFS) is a framework that sets the standards for learning, development, and care in early years settings. It ensures that children aged from birth to five learn and develop well, and are kept healthy and safe.
The framework applies to all Ofsted-registered early years providers in all settings in England, including:
Nurseries
Pre-schools
Reception classes
Ofsted refers to the EYFS when carrying out inspections and reporting on the quality and standards of provision.
Parents should have an awareness of the EYFS so that they know what and how their child will be learning, and what sort of support they should expect from an early years setting.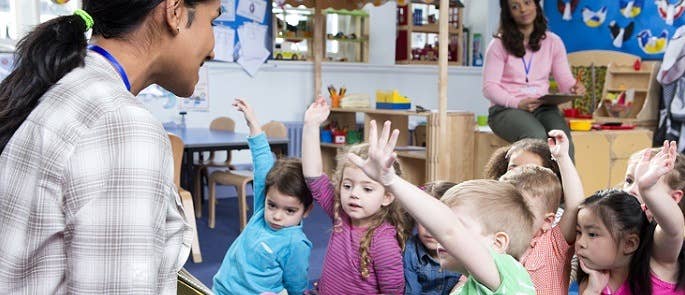 ---
Why Is the EYFS Framework Being Changed?
The reasons behind the changes to the Early Years Foundation Stage framework are that they:
Are expected to improve outcomes for all children at age five, but particularly the outcomes for disadvantaged children, and in the areas of language and literacy.
Will reduce workload, including unnecessary paperwork, so that those working in the early years sector can spend more time with the children in their care.
Will make the Early Learning Goals clearer, more specific, easier to assess, and stronger predictors of future attainment.
A pilot study of the changes, undertaken by the EEF in 2018-19, reported that participants did feel that their workload had reduced, felt empowered to use their own judgement in the settings, and viewed the changes positively overall. Participants did have some suggestions about improving the framework before the national roll-out, some of which have been taken into account.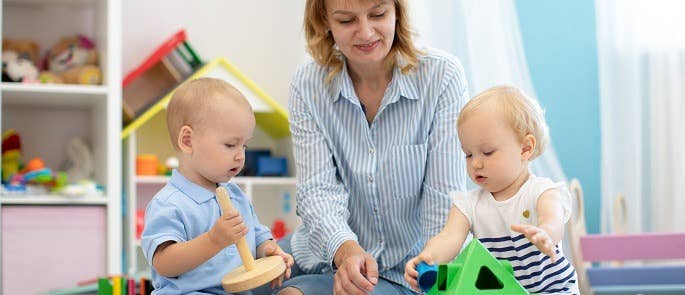 ---
What Are the Changes to the EYFS for 2021?
The EYFS changes, which apply from 1st September 2021, are occurring in several different areas.
Safeguarding
There have been some minor changes to the safeguarding and welfare section, including a need to "promote the good health of children", including oral health. In practice, this means teaching children about healthy eating habits and the importance of brushing your teeth – practitioners will not need to supervise toothbrushing or assess children's oral health. Ultimately, you can decide how you will meet this requirement.
Early Learning Goals
The Early Learning Goals (ELGs) – which summarise the knowledge, skills, and understanding that all young children should have gained by the end of the academic year in which they turn five – have undergone several changes.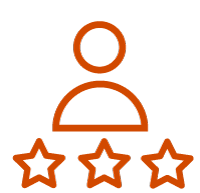 Want to Learn More?
Build on your existing knowledge or learn new skills to help you in the classroom with our wide range of Training Courses for Teachers and Schools. Find everything from Challenging Behaviour to Supporting Speech & Language Development In Early Years.
The seven areas of learning and development (communication and language, physical development, personal, social, and emotional development, literacy, mathematics, understanding the world, expressive arts and design) are the same, but the depth within each of them is greater and they contain more examples of how to support children. Additionally:
Communication and Language now only has two goals instead of three (Listening, Attention, and Understanding is one; Speaking is the other). It includes more focus on adult-child interactions.
Physical Development contains a greater focus on the link between gross and fine motor skills.
Physical, Social, and Emotional Development includes additional information on self-care and healthy eating.
Literacy contains a stronger emphasis on pre-reception literacy learning, and the link between language comprehension and later reading and writing.
Mathematics focuses on the importance of shapes, spatial reasoning, and measures, with greater clarity on counting and comparing quantities.
Understanding the World has been changed to clarify the expectation of children understanding the concept of 'past'.
Expressive Arts and Design includes a wider variety of ways children can develop their creative skills, including different materials and techniques they could use.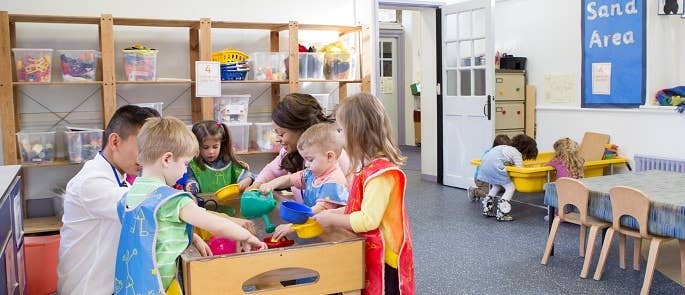 Pre-reception providers don't need to use the early learning goals. It is also emphasised that the early learning goals should not be used as a curriculum; they should be used to assess children's development during the summer term of the reception year (as part of the EYFS Profile – discussed below).
Assessments
The statutory progress check at age two remains in place – you are required to help identify a child's strengths and any areas where progress is less than expected.
The framework contains some guidance for the administration of the Reception Baseline Assessment, to be taken within the first six weeks of a child starting reception.
At the end of the EYFS (the end of the academic year after a child turns five), you must complete the EYFS Profile. It will no longer be statutory for local authorities (LAs) to moderate the EYFS Profile in 25% of local schools each year, which removes the burden of the moderation process.
You will still need to submit EYFSP data to the local authority, and it will still be collected nationally – however, there is an emphasis on not tracking children's progress by ticking off milestones on a list. Milestones (and they order in which they occur) should not be used as checklists or viewed as necessary steps for individual children to achieve. Every child develops differently and needs to be supported accordingly using your professional knowledge and experience.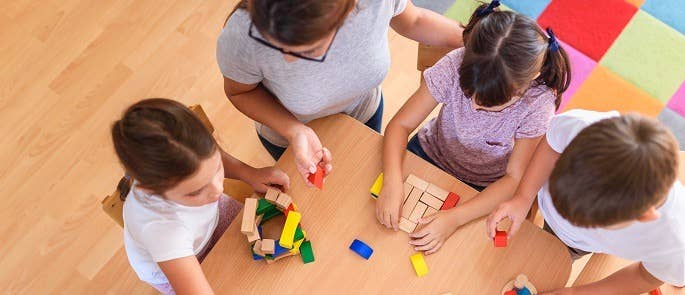 The government will make new exemplification materials available to help teachers to feel more confident in making accurate, consistent judgements for each child across the Early Learning Goals.
The "exceeding" judgement criteria will be removed from the EYFSP, although teachers will be expected to continue to identify and stretch more able children. Additionally, the DfE says that it will ensure the EYFSP handbook is clear on how practitioners should complete the Profile for children with SEND or EAL, and children who are summer-born.
You can read about the changes in more detail in the government document here.
Development Matters
Development Matters is the non-statutory curriculum guidance to be used alongside the EYFS framework. This is recommended, but not compulsory.
It has been revised for 2021 in line with the EYFS changes, and the main motivation behind the changes is to give practitioners more room to use their professional judgement – based on their knowledge and experience – and to avoid development being overly tracked or monitored. As a result, the guidance is:
Shorter – it is about two-thirds of the length of the previous version, with more freedom to develop the right broad curriculum for individual children.
Simplified – the age bands have been made much broader. There are now only three age bands: birth to three, three- and four-year-olds, and children in reception.
The Early Years coalition has published Birth to 5 Matters as an alternative to Development Matters – it is publicised as 'guidance by the sector, for the sector'.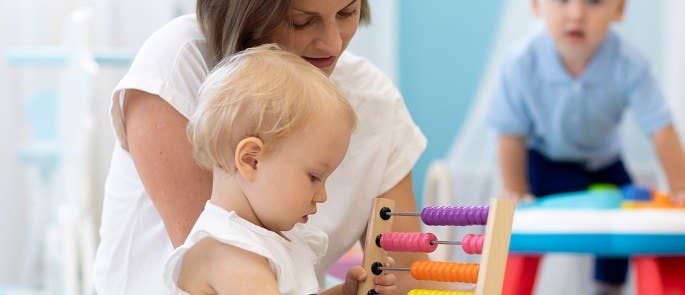 ---
How to Implement the EYFS Changes
Depending on your role and the type of setting you work in, you might prepare for and implement the EYFS changes in a different way.
Leaders and Managers
You are now required to design your curriculum around the new educational programmes, not the early learning goals. Begin doing so now in preparation for September 2021, but you don't need to implement the changes before this date. You should ensure that your staff know about the changes (in detail), and have up-to-date training – including safeguarding training and paediatric first aid.
You might consider contacting your local authority or support groups for advice. Early adopter schools could also prove to be sources of support and guidance, having already gone through the process of implementing the changes – we spoke to Knavesmire Primary School, who had the following to say:
This year has certainly been a journey for us, and quite an exciting and inspiring one at that. We have spent a lot of time reflecting on what we do and working out what we feel are the important aspects of the changes surrounding the new framework. There is some purposeful ambiguity that comes with the new framework and this is being interpreted in many ways.
I feel when you keep the key objectives in mind and have these as a focus, this can produce a great impact on the children's learning. My main piece of advice to schools that are not Early Adopters is to not get carried away with creating lots of paperwork and changing everything; this is an opportunity to celebrate each unique setting and the wonderful things that we do every day. There may be tweaks needed – some more than others, depending on the setting – but this is essentially a chance to feel confident with what we offer and why we offer it.
Josey Hall, Early Years Phase Leader, Knavesmire Primary School
You may find our articles on child development and early speech and language development are of use when designing your curriculum – they give you detailed ideas of how to support the development and maximise the opportunities of children in your care.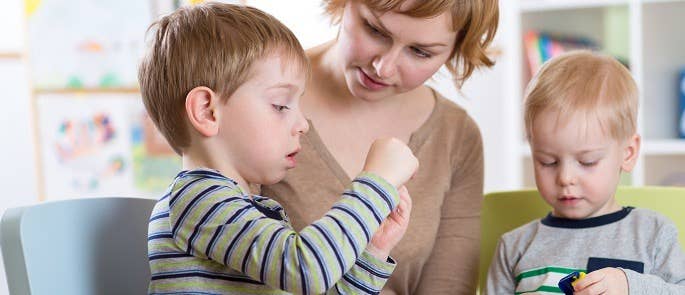 Practitioners
To prepare for September 2021, you may wish to speak to your manager about how you will be adapting your work in line with the changes. Begin your preparations to implement the new framework, and ensure that you're comfortable and happy with what you'll be doing. Ofsted will be carrying out inspections – which will look at how you adhere to the new EYFS framework – routinely, though you will not be required to provide them with data to show that children are progressing as they should be.
Childminders
Begin planning for the changes now, so that you will be ready by September. If you need advice and support in the meantime, you could contact your local authority or any associations that you are part of, who should be able to help. Also consider contacting other childminders in your area for support and the sharing of ideas throughout the process.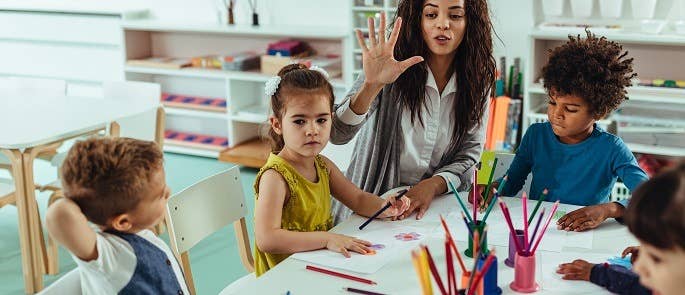 ---
The Early Years Foundation Stage framework has a huge impact on the way you carry out your work in the early years sector. The statutory changes that will be implemented from 1st September 2021 aim to improve outcomes for all children, reduce your workload, and give you more power to exercise your professional judgement. Keeping these key objectives as a focus should help you to make the most of the framework as an opportunity to celebrate your setting and each unique individual within it.
---
Further Resources: