How to Start a Meal Prep Business
March 26, 2021
5 min read
The meal prep business has skyrocketed in previous years. Whether you're wanting to be healthier, cook a few more 'outside the box' recipes, or treat a loved one with an easy but impressive home cooked meal, this industry could be for you. There are a multitude of options in the business that can be catered to your needs. You can either make pre-made meals that are delivered ready to eat, or provide boxes that contain exact ingredients and a recipe. The notion of delicious and often healthy meals being so easily accessible is an appealing idea to a wide number of people, for an array of reasons.
Starting up a meals-to-go business will allow you to be your own boss. Flexible hours, the ability to work from home and a rewarding career in an industry you love! If you are someone who loves all things food (and especially that ego boost of others loving your food) then perhaps taking a look at how to start a meal prep business is not a too far-fetched idea.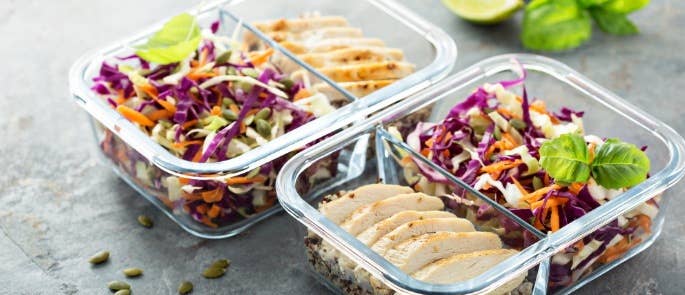 There are 3 main approaches to take with the meal prep industry:
Healthy – directed towards specific lifestyles – e.g. gym/fitness.
Low maintenance – quick and easy.
Custom-made – tailoring to customers with specific dietary requirements.
---
Why Start a Meal Prep Business?
The idea of starting a meal prep business might be one you may not have considered before, but it does lend itself to a wide variety of benefits.
Starting any business allows for flexible working hours – you can work part or full time depending on the hours you can dedicate to your business. This is perhaps helpful for those who may continue to work elsewhere whilst getting their business off the ground.
Being your own boss is a big selling point for many people. You can either work independently or hire people as and when you see fit. Furthermore, you have the freedom to start up from home – it isn't necessary to splurge on a whole industrial kitchen space.
Most importantly, for any fellow foodies, you will know the joy that comes with eating a delicious meal. Turn this into your job and you will be entering into a rewarding and exciting career.
Will a Meal Prep Business Be Profitable?
The answer to this is not as simple as just yes or no, ultimately there are many factors that will affect your success.
Designing menus that will get the most out of ingredients, if you have employees to pay, and much more will impact on how profitable your business will be within the meal prep industry. However, they will have a relatively low startup cost, and the profit margin is higher than that of a restaurant for example. There is certainly the potential to have the profitability of a successful restaurant on your hands, without the added utilities of running a whole venue.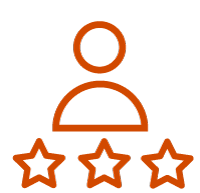 Starting a Home Food Business?
We offer a range of online training courses and, whilst our Level 2 Food Hygiene and Safety for Catering course will cover your hygiene requirements, our Starting a Home Food Business course goes into depth about everything included in this article and more.
---
How Do I Create a Meal Prep Business Plan?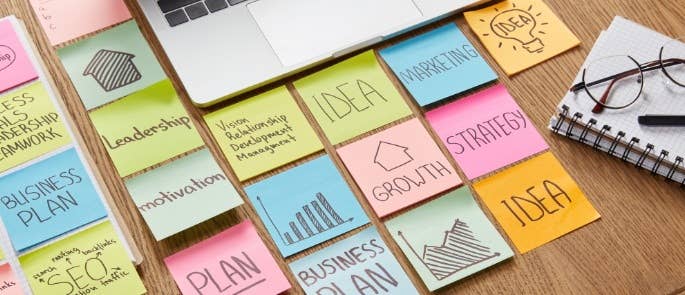 Every business needs a business plan. It is a document that allows you to roadmap exactly what you want to do and where you will be in the future. Writing a business plan doesn't need to be complicated, but it is something that will aid you through the process of starting up. So long as you put all the key information and points down in a logical flow, you're all good to go!
Some key points to include in your business plan are:
Contact details of your business.
Management information.
Your mission statement.
Market research of who your customers will be.
Plan your model – will you send your product online? Will there be delivery options or is it collection only?
What will the costs of the business be?
Is there any competition?
We have created a simple 'One Page Business Plan' template that you can use to get started writing your business plan.
If you need further information on learning how to start a business, the High Speed Training Starting a Business online training course could be for you!
---
What are the Requirements for Starting a Meals-to-go Business?
There are a number of requirements when starting any business that will involve you handling or preparing food to be sold.
Legal compliance
Whilst this step may not be the most exciting, some steps are a legal requirement – for example, registering your food business. You must register with your local authority at least 28 days before you begin trading. Failing to do so can result in fines and a prison sentence of up to two years. Registering is free and easy, and can be done through the government website. You will also need to inform HMRC that you are self-employed so that you can file a self assessment tax return and legally declare your earnings. For this reason, you should keep track of your income and expenses. Furthermore, you will need to familiarise yourself with all things HACCP, insurance and health and safety. These are especially important as you'll be working with food that others will buy and eat.
Food hygiene training
Having a food hygiene certificate to demonstrate your knowledge of food hygiene and safety will certainly put you at an advantage. Not only will it give you an improved understanding of food safety, but it is a good reflection of your business. Being trained in food hygiene will give potential customers peace of mind. At the very minimum, you will need a Level 2 Food Safety and Hygiene certificate if you prepare and distribute food yourself.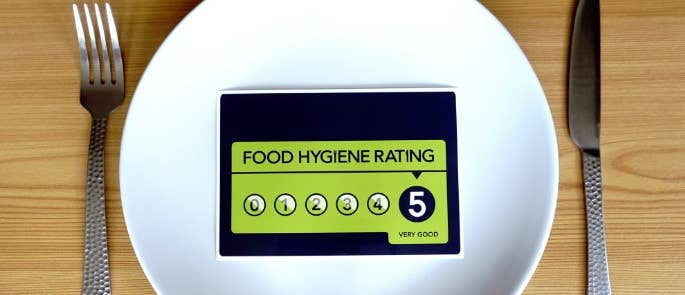 Additional training
It would also be beneficial to ensure that you're well versed on the regulations surrounding food labelling and allergens. Your products should have instructions on how to store and safely cook food once it has arrived to the customer. And you should know every ingredient in your product so that you can clearly communicate allergenic information to the customers. To find out more, check out our guide to food labelling regulations.
---
Marketing Ideas for Your Food Prep Business
So you've got through setting up the legal side of things, and have become more than acquainted with everything HACCP and food hygiene – what now? Having a marketing strategy outlined for your product is important – how will you sell your product? How will you make your brand known? Who will you be directing your sales to?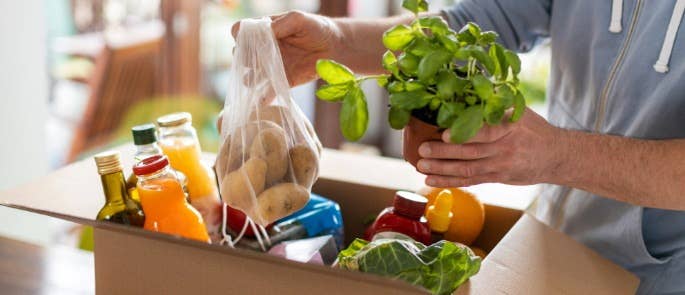 There are a number of ways you can make your product stand out and advertise well, including:
Taking good photographs. Aesthetically pleasing pictures draw people in – of course your product will have to match up to this and not mislead customers, but taking good pictures is a good base to have.
The age old, original form of advertising – word of mouth. Talk about your business, big it up! Encourage your family, friends and customers to do the same.
Excellent customer service, it sounds simple but a good experience is one that customers will recount to their friends and family when they talk about your business.
Having business cards or leaflets are a good way to quickly share your contact details and the fundamentals of your business with a potential customer.
Setting up a stall at a food festival or farmers market so people that may not have known about your business can see it for themselves.
Bold packaging that stands out from others. This ties into our next point about social media usage, but it is known that people are attracted to visibly appealing products. If they post your product on their social media, it will be broadcast to even more people.
Social media – #mealprepping has been used over half a million times on Instagram, showing just how popular it is on social media. The rise of meal prep Instagram influencers, and those following them, grows day by day, and shows no signs of slowing down. It is an easy way for you to reach a lot of people.
Using social media
Social media plays a huge role in marketing these days, and best of all it is free to use! If you utilise it well by frequently posting updates, you will keep your content relevant and visible on people's feeds. Social media can be a very powerful tool. There are, of course, many different social media platforms you can use, but which one is best? Should you use a combination?
The answer lies within your market research and perhaps in identifying a particular age group you may focus on selling to. Data shows that the group mostly using Facebook and Instagram are aged between 25-34. Twitter lies within the age range of 30-49 and LinkedIn is mostly used by those aged 46-55. On the other end of the scale, the newly popular TikTok is used by a younger age range of around 18-24.
Whilst there is certainly no limit to which social media platforms you should use to market your product, it is definitely worth thinking about which one you will use most often to allow your product to be seen the most by your target audience. If you choose to use more than one social media platform, it's a good idea to make sure you keep your business name and brand image consistent. This streamlines your online presence and makes it easy for people to track you on their preferred platform.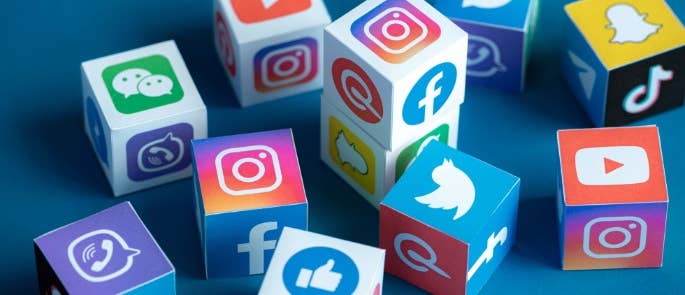 ---
So, starting a meal prep business isn't as daunting as you might have thought. While there's the potentially intimidating legal and health and safety side of any business, this is combined with the rewarding and exciting challenge of starting up your own company.
We hope you found this article helpful and wish you the best of luck in setting up your business. For any more information feel free to get in touch. High Speed Training offers a wide variety of courses and resources to help and they could be the key to the start of your success, so why not give it a try?
---
Further Resources: