Internet Safety Posters & 3 Lesson Plan Ideas
August 19, 2016
5 min read
When surfing the web, unsupervised children could be talking to anyone, anywhere in the world. That is an exciting but also terrifying prospect. You cannot know whom your child is speaking to online at every moment. So it is down to parents and teaches to help children understand the dangers of being online.
From handling online abuse from their peers to being targeted by predators, there are some formidable threats in the digital world.
Some public figures have trivialised issues like cyberbullying because of the abstract nature of the internet. Comedians, rappers and other prominent figures have joked about the 'wimpy' problems of children growing up in the digital age, saying 'just turn off the computer' or 'close your eyes.'
Jokes like these make it harder to approach the seriousness of the subject and to enforce to children the seriousness of cyberbullying. The impact of bullying (in any form) is traumatic for anyone, not least a child whose recognition of their emotions is still very much being developed. Part of your teaching should centre around helping children to realise the validity of their concerns.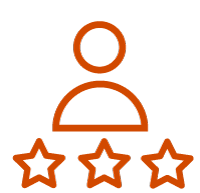 Need a Training Course?
Our Internet Safety Training is designed to help anyone who works with children understand the risks that may be encountered by the online generation. It aims to provide sufficient information to allow you to make informed choices, protect children from online dangers and ensure any issues are dealt with appropriately.
Below you will find 3 lesson plans designed to help primary school children understand internet safety.
---
1. Design Internet Safety Posters
Ask your class to design posters based on one of the four golden rules of internet safety.
Always logout of your computer.
Never write your password down.
Keep your personal details secret.
Don't meet up with people you meet online.
We've produced a series of example posters based on these golden rules that aim to make it easier for children to understand internet safety. They have been designed to provide children with an idea of what you expect them to make. You can download them for free on the link below.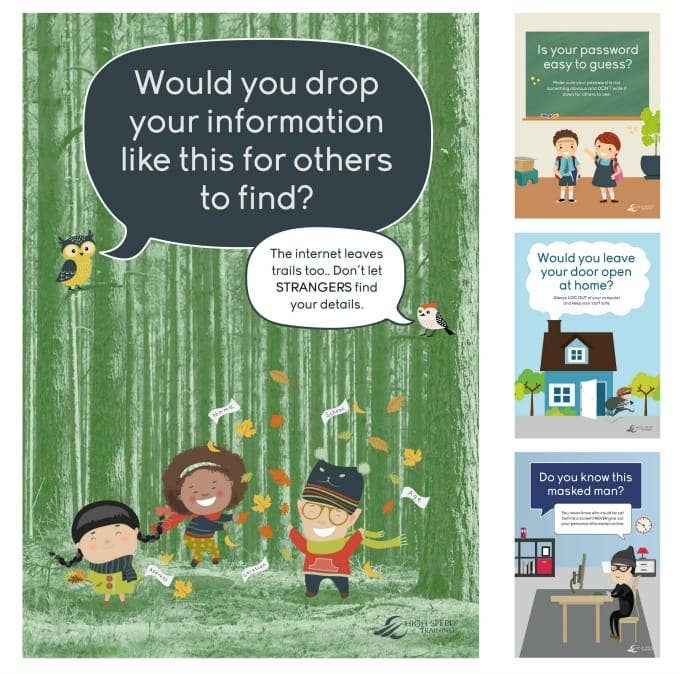 ---
2. Organise a Cyber-Safety Screening
Resources such as BBC Newsround's Caught in the Web episode (narrated by David Tenant!) can get children thinking about the issues and help spark some creativity. The Child Exploitation and Online Protection Centre (CEOP) have videos on their youtube channel that help children understand the gravity of sharing too much information online and being lured into conversations with predatory people.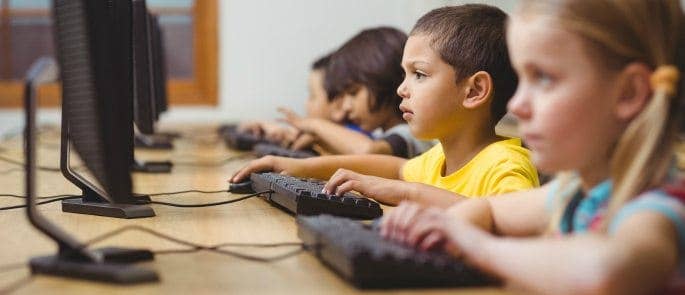 These resources are fantastic because emotive storytelling allow children to learn about how getting into these situations might feel. They learn about the consequences of what could happen without ever having to go through it themselves. So use them as prompts to help get the conversation flowing.
It also might feel uncomfortable talking to children about some of these issues such as online stranger danger – but that is ok, it is fine to discuss these things and children feeling distressed at the thought of something can help them understand how the consequences could feel.
---
3. Play a Game!
Games can be a handy way to get children thinking about how a scenario might make them feel. It allows children to rehearse the dangers of the internet and experience how they might feel without ever having to go through the experience themselves.
This game can be used to write stories using the prompts or to get children to improvise internet safety scenarios.
Here's how to play:
Create some prompt cards; you should have four types of cards 1) character, 2) device, 3) location, and 4) emotion.
Allow children to pick one card from each pile (they should have four cards in total).
Give the children time to look at their cards.
Ask them to have a think about how others could use these devices to put them in danger?
Get the children to work in groups and use their prompt cards to devise stories about internet safety.
1. Character
2. Device
3. Location
4. Emotion
Boy (9)
Girl (10)
Parent
Police
Bully
Teacher
Stranger
Kindle
Mobile
Tablet
Laptop
Computer
X-box
Playstation
School
Home
Park
Holiday
Town
Café
Happy
Upset
Confused
Excited
Ashamed
Frustrated
---
Further Resources: