Guide to Construction Tenders
November 25, 2019
8 min read
Construction tenders are essentially public contract opportunities. Published by organisations, they invite competing offers for specific services, goods, works or utilities. An invitation to tender is the way organisations who require support for completing a task, ask for assistance. If you are in a position of supply, you must submit a tender and win the contract in order to start working with the organisation.
An invitation to tender may be issued for many different requirements, including demolition, equipment supply, supply of raw materials and more. In construction, the tender process is usually to locate and select the contractor that will carry out the works.
Submitting tenders can be a lot of hard work, but winning them could have great financial rewards. Our guide will explain the different types of construction tenders, and the steps of the tendering process.
---
Types of Construction Tenders
No matter what service or goods are being sought, the tendering process can take different forms. Use the dropdown menu below to learn more about different types of tendering.
Open Tendering
With open tendering, the contracts are first advertised, giving notice to anyone wanting to submit a tender. This can encourage tenders from many suppliers. Some suppliers may submit a tender even if they are considered unsuitable for the contract. Therefore, for clients working through tenders it can take a huge amount of effort and time. Open tenders typically provide an equal opportunity to any organisation to submit a tender. This provides new or emerging suppliers with more chance to win contracts. Some clients may request a pre-qualification questionnaire, or a pre-tender interview. The purpose of these are to ensure only those suitable for the request submit a tender. As a result, they can greatly help reduce wasted time and energy in the tender process.
It is important to note that a pre-qualification questionnaire, or a pre-tender interview, is not the same as selective tendering where only those from a pre-selected list can submit a tender.
Open tendering can be single-stage or two-stage. Single-stage tendering is the more usual route, and means that all the information needed by suppliers to submit their tender is available when tendering commences. For more information on these, see the dropdown below.
Selective Tendering
This method can give organisations more appropriate responses to their contract. Pre-selected potential suppliers are invited to tender. These suppliers will be assessed and approved as being able to complete the required work. This process is more streamlined than the open tendering process and is often used for specialist works, or where only a few firms would be suitable. It can be a faster process than open tendering as there is no need for pre-qualification questionnaires.
However, it can create bias in the tendering process and exclude smaller suppliers, in turn stifling competition and innovation. Furthermore, consultants or experienced clients will often have lists of 'approved' prospective suppliers, and they will need to work on keeping these up to date.
Negotiated Tendering
This occurs when a client reaches out to a single supplier. This may be because they've worked together in the past, or they could be a specialist in the field. For highly specialist contracts, or for extending existing contracts, negotiated tendering might be the best way forwards. Working with a supplier they already know can give confidence to the client and help reduce time and costs.
However, it can also remove the competitive element of tendering. Without healthy competition and an equal footing in the negotiations, reaching fair outcomes for all involved can be complicated and all encompassing. This can lead to conflict and power struggles during the work. In some cases, such as on public projects, negotiated tendering is not permitted, and contracts must be advertised.
Serial Tendering
Serial tendering is where tenders are submitted based on typical quantities or schedule of works. This enables tenders to value works over a series of similar projects, for a fixed period of time. For example, minor works, repetitive work or maintenance contracts.
The tender documents usually detail the buildings that would be covered by the works, the time period over which the works will be carried out, an estimate of the value of the works and an estimate of the size of individual orders.
This can reduce tender costs and may encourage suppliers to submit low rates to secure ongoing work. It could be argued that serial tendering reduces competition and investment by other suppliers who are unable to secure tenders. However, it does encourage innovation and stability by giving winning contractors confidence to invest in their business.
Framework Tendering
For constant construction contracts, clients might try to reduce timescales and other risks by using framework agreements. These allow clients to invite tenders which will be carried out over a period of time, as and when required.
Framework tendering will involve documents that establish the scope of the works or services required during a defined time period. To further aid the process, clients might provide pricing or risk adjustment mechanisms where they can make adjustments for each type of works needed. The client will then select the supplier that best fits the framework for each particular works.
When there is more than one suitable supplier available to the client, they can introduce a secondary selection process. This helps to reduce tender costs and can speed things up on individual projects. For suppliers, they are likely to be awarded projects frequently if they are already on the framework. However, they can find themselves subject to another bidding process which they may not be successful in, costing them more time and energy.
Single-stage and Two-stage Tendering
As we learnt, single-stage tendering is the traditional approach. However, two-stage tendering is becoming more useful as it allows early appointment of a supplier or specialist. It can also be useful on projects where the client's requirements are not yet set.
In the first stage, the supplier and client make a bespoke agreement, a pre-construction services agreement or a consultancy agreement, leaving an appendix detailing the requirements to tender during the second stage. Usually there is no obligation to complete the second stage, and the price is negotiable.
The appeal of two-stage tendering is that is allows the client to pass design risk to the contractor, whilst the contractor is part of the team early on and does not face much competition. It can help create more harmonious working relationships.
However, if negotiations fail, it would be in the client's best interest to have a backup bid in place. Yet some suppliers may be reluctant to come on board after they learn another contractor was awarded first stage tender.
Public Procurement
Public projects, and projects that include partial public funding are regulated by EU regulations. This helps clients procure public projects, and encourages free movement of suppliers from within the European Union. All contracts which are valued above a certain financial threshold must be advertised in the Official Journal of the EU.
The Government Construction Strategy and legal frameworks encourages procurement based on the best value for money, brought about by healthy competition. It also aligns with internationally and nationally agreed obligations and regulations.
When a tender process is below the relevant threshold, and therefore not subject to the Public Contracts Regulations, you must still apply the same principles to your tender –those of transparency, proportionality, non-discrimination, equal treatment, and mutual recognition.
Early involvement is preferred and use of a standard pre-qualification process should streamline the process. The legal guidance encourages innovation, supply chain integration and the aligning of interests of designers and contractors with occupiers and operators.
---
Steps in the Tendering Process
When a client needs a supplier, they will issue an 'Invitation to Tender'. These will be used to find suppliers for a range of contracts for a supply of goods, works, utilities or services. Aside from public procurement, most tendering processes follow the same steps. We've outlined the typical construction contract tendering process below.
Invitation to Tender
An invitation to tender will set out the works required by the client. Typically, it will include a letter to invite to tender, preliminaries such as pre-construction information, the form of contract, a tendering pricing document, design drawings, and any other specifications necessary for the works.
Clients should try and group the tender documents into packages, as this will make it easier for potential contractors to price them, and for clients to compare the tenders.
For clients that use pre-qualification questionnaires, or pre-tender interviews, they should be completed before the invitation to tender is released. This ensures that only those suitable for the works will be invited to tender.
Occasionally, mid-tender interviews may take place to provide clarification to both clients and suppliers. This avoids submission of inaccurate tenders and can save time and money further down the line. Any additional information or changes to the tender documents must be shared amongst all prospective suppliers to ensure a fair tendering process. However, specific information about the suppliers plans to meet the client's requirements must remain confidential.
Submission
In response to the invitation to tender, suppliers will submit their tender. This will include their price for carrying out the works and details on how they will meet the client's requirements. Usually tenders will include:
A tender return slip. Should the tender be returned the slip may include the title of the tender, and the return address.
A completed tender pricing document, setting out the supplier's rates, costs and totals. On some projects, there may be a contract sum analysis instead.
Schedules of rates. On larger projects, where the nature of the work is known but cannot be quantified, it is intended to cover all activities that might be needed as part of the works. The rate includes profit and overheads.
An initial Construction Phase Plan (CPP). The CPP outlines the arrangements for managing health and safety of those involved with the construction project. The plan must be reviewed, updated and revised throughout the project. It should be easy to understand and must apply to all on site.
Design proposals, if requested, that show the design professionals' outlines for their solution to the client's requirements.
Programme of works which highlights the sequence in which tasks must be carried out.
Any procedures to be adopted, such as cost management procedures.
Demonstration of capability, such as what systems would be used.
Key project personnel. Often clients like to know who would be working on the project, and will request their CVs.
Management organisation and hierarchy of control.
Plant and labour resources and availability of sourcing.
Prior experience of other contracts won.
References from other completed works.
Tender Negotiation
Once the client has selected a tender, or sometimes two tenders, they may hold a tender settlement meeting. These present an opportunity for the client to enter into negotiations with their preferred supplier, to agree or clarify any aspects of the contract. This may include the submission of a revised tender, or an adjustment of tender documents.
Any agreements that are made need to be signed off by both parties, as moving forwards these will form the basis of the contract documents.
Contract Engrossment and Execution
Contract engrossment is the process of forming an agreed contract, including its schedules and appendices. Engrossment of contracts are either executed under hand – where it is signed by the parties – or executed under seal – where it is signed by the parties, witnessed and executed as a deed. Contract execution is where once the contract is agreed and signed, it becomes binding to all parties on the contract.
---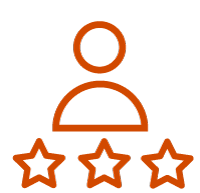 Need a Course?
Our Managing Contractors Training explains exactly what your business and contractors are required to do regarding health and safety procedures. It covers how to consider the risks associated with contractors' work and create an appropriate plan to control them.
---
How to Manage Failed Tenders
After spending many hours over your tender, failing to secure the contract can be hard. However, by asking for feedback on your tender, you stand to gain a lot of useful insight into how you can improve your bid next time around.
Consider asking for feedback on whether your bid met all the requirements, did it provide everything that was requested, such as necessary pricing, strategy and personnel information? You could also ask directly why your tender was rejected, what did your competitors do to succeed in winning the contract? The client may be able to offer insight into what you could do differently next time to be better placed to succeed.
Asking for feedback further shows the client your commitment to improving your business, and will demonstrate you are genuine in securing good client relationships.
---
Submitting construction tenders can seem daunting, but remember to go through each stage carefully and make sure you have submitted everything the client asks for.
---
What To Read Next: