Organising a Corporate Event: 10 Things to Consider
November 18, 2015
8 min read
A well-organised event looks effortless on the surface. But behind it is an event manager who has planned, planned, and planned some more – down to the absolute finest details.
Weeks or even months of efficient organisation will lead to the production of a corporate event where every speaker knows exactly when to step up on the stage and caterers know when the appetites of guests will call for their services.
And an event organiser's essential skills – including time management, communication, research, marketing, and genuine amicability – gear them up for putting together an event which will stimulate guests' enthusiasm even before they've passed through the venue doors.
What does it take for an event manager to host an unforgettable corporate event? We cover 10 key areas. 
---
1. What is the Purpose of the Event?
You're aiming to host an event that sounds unmissable to potential guests. Without a clear purpose, you'll only gain traction with a few stragglers rather than your core target audience. Will guests leave the event feeling like they've gained something or will they regret how they spent their time?
Whether it's a seminar, conference, networking event, or even a celebratory occasion, having a clear objective gives you focus and facilitates the organisation of a well-structured event.
All arrangements made throughout the planning phase should receive the green light from your event's purpose.
If there's any room for uncertainty about an arrangement, perhaps it's time to reconsider. Quality speakers, entertainers, and workshops will stay with a guest far longer than the momentary awe of fancy decorations and upholsteries around the event hall.
2. Who's the Event's Audience?
The biggest rookie mistake made by event organisers is trying to draw people in from too many differing audiences in an attempt to bulk up the event's guest list. Event organisers need to define a specific target audience if they're to successfully create an event that both appeals to guests' needs and incites enthusiasm.
With a clear vision of whom your event will be tailored to, future decisions can be made with confidence and the event marketed effectively. Remember: it's your guests that make an event a reality.
3. Getting Organised
Event organisers may have unparalleled skills in terms of planning, but that's only made possible by gearing up and organising themselves first! With so many balls in the air, it's only sensible that you'd catalogue your progress as you go so you don't lose sight of what you're juggling.
Before you begin, write an event brief – a document summarising the event's aims and what the event will entail. This event brief will become your itinerary – a document that summarises the ongoing process of bringing the event to fruition which you will refer to whenever you make an arrangement. At a glance, it will remind you of where things are at and what still needs to be done. Think of it as the skeleton of your event.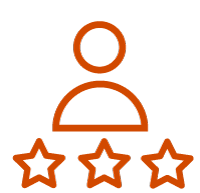 Need a Course?
Head over to our Business Essentials Course Library and browse available courses such as Presentation Skills Training, Leadership and Management Training and Social Media Marketing Training.
4. Do your research
It's tempting to stay in your own little bubble when organising an event; you get swept up by your determination to reach out to this speaker or that entertainer and promptly get them all booked in. But you need to watch the world around you and interact with people in the know.
Are there any similar events being hosted near the time? Even the most extraordinary event could be completely overshadowed by one of equal quality if it just about managed to get its foot in the door first. Also bear in mind that organising events around big holidays could cost you a portion of your potential audience.
It's also worth thinking about whether there is anyone who has organised this type of event in the past that you could approach for input. Their experience will prove invaluable for discovering what could be a real selling point to your audience.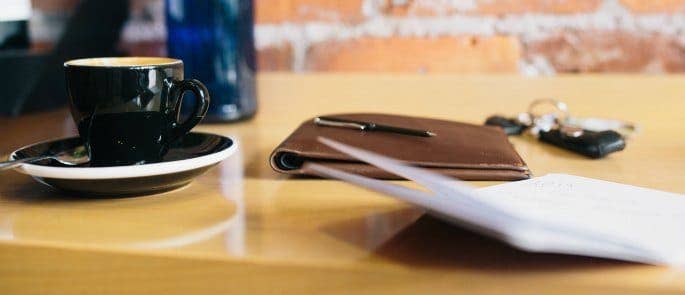 5. Setting SMART goals
It's no small feat organising an event, and strategizing before you get in too deep will ensure that the most viable decisions are made throughout. Set yourself SMART goals – specific, measurable, attainable, relevant, and time-bound:
SPECIFIC: Everything you do should aim to eliminate uncertainty and vagueness. For example, research into your target audience to discover what specifically will entice them. Learn how you can deliver what they're searching for or something that will benefit them.
MEASURABLE: Tracking each element of the event as it develops throughout the planning phase is an organiser's biggest challenge, but being able to measure progress is crucial. Keep key documents such as a finances spreadsheet to keep a tight leash on your spendings.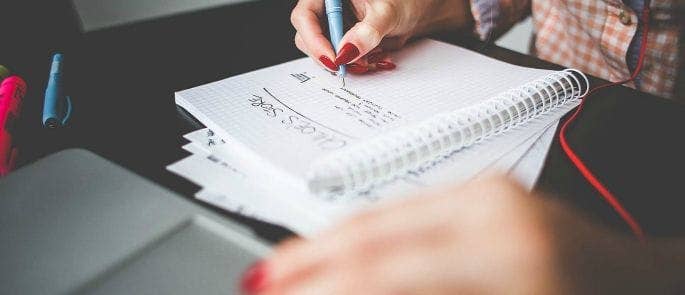 ATTAINABLE: Every event organiser should have the ability to swallow their pride and recognise when an idea is simply not feasible. Keep things within the realms of reality, be flexible, and don't forget that more often than not you're on both a time and money budget!
RELEVANT: Your target audience's wants and needs should always be in mind. You're tailoring your event to them, after all! If there's ever any doubt that an arrangement will go down well with your audience, take a step back and rethink what's relevant.
TIME-BOUND: You may have six months to plan an event or you may only have a couple of weeks. Think about what scale your event can realistically be, given the available time you have to make all the necessary arrangements, and spread the word about your event. And remember: those who will be providing a service to you have their own time constraints too.
6. Visiting your Venue
This should be seen as compulsory to any event organiser. You wouldn't rent a house before visiting it, so how could you book a venue where potentially hundreds of guests will be attending without giving it at least a glance?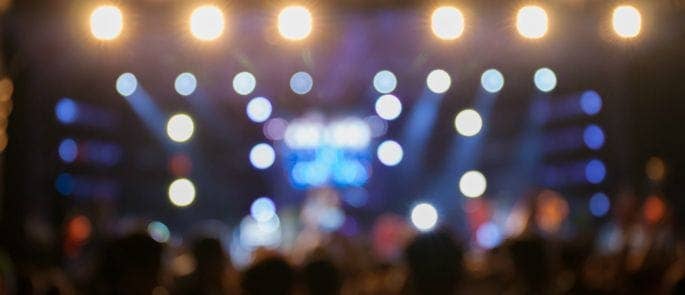 Here are a few examples of things that should be on your first impressions checklist (and remember to take your event brief with you to remind yourself of your ultimate aims):
The size – would it be big enough to accommodate everyone comfortably? Or would it be too spacious? The last thing you want is people feeling like they're at an under-attended event.
The location – consider its location in relation to your guests. Is it accessible via public transport or walking? Or will people need an alternate mode of transportation? Will you disturb any neighbours, or is it possible they will disturb you?
Facilities and equipment – what does the venue provide? Are you able to use external equipment? Can you even find a supplier that can deliver to this specific venue? All these finer details shouldn't be overlooked before you commit to a venue!
The cost and time – would it be viable in terms of cost and time to use this venue? For example, if you need to rent audio and visual equipment but it doesn't fit into your budget, would it be best to search for a venue that provides them in-house?
7. All the Arrangements
There's no such thing as overthinking it when you're considering what supplier to use or which speaker would be best suited to your event. Read reviews, get recommendations, even meet with people if need be, and when inquiring be sure to tell them exactly what your requirements are so they can give you an idea of whether they're capable of doing it.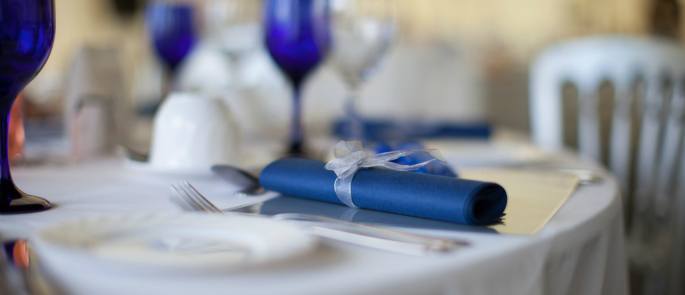 And most importantly, make sure you don't jump the gun on booking services without first checking that they fit the flow of your event. If your equipment supplier is only available to set up between 10 and 11 in the morning, for example, but the venue can't rent out the space to you until midday, then you have a bit of a problem!
8. Organised Events Need Organised Teams
You're not a one man band; organising events takes the teamwork of everyone involved, and part of your job involves making sure everyone is synchronised. With an actions schedule you can keep a written record of everyone's duties and ensure no loose ends lead to the entire fabric of the event being unravelled!
Keep in regular contact with your teammates to make sure they're aware of their responsibilities and that everything's going smoothly. Teammates who are kept in the loop and are well-coordinated will work at maximum efficiency and most importantly feel like they're a valuable asset.
It's also important to periodically contact those whose services you've booked to check that plans are still good to go, especially if you make new arrangements. Whether it's a substantial change like swapping venues or something seemingly small such as shifting the schedule by half an hour, alterations could mean original plans will no longer work.
9. Spreading the Word: Online and Offline
Virtually everyone is online these days, especially on some form of social media, be it Facebook, Twitter, Instagram, or whatever else. Why pass up this opportunity for free exposure? Create an event page through your business page and start sharing word of your event. Get a hashtag going on Twitter; start following and talking to potential attendees.
But don't just set up an event page and hope that people will stumble upon it or will click the "going" button and still feel hyped 4 weeks down the line. Actively update the page with news of the event's progression. Booked a new speaker? Share the excitement! Looking for menu ideas? Ask your guests! This down-to-earth approach will make your attendees feel connected and all the more eager to attend.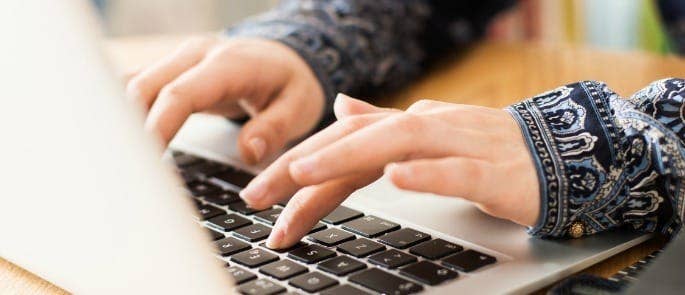 Go even further if you can. Send out emails and include the event as a highlight of weekly or monthly newsletters. And if time is really on your side, see if you can attend other corporate events and promote yours verbally or through literature (don't forget to include links to your Facebook and Twitter).
10. Keeping the Ball Rolling
Once your event has lift-off, resist the temptation to breathe a pre-emptive sigh of relief and lift a glass of champagne in celebration. Running the event itself requires just as much of your involvement as bringing it to life.
When you and your team arrive on site, you'll need a way to maintain contact. A good way to do so is by using two-way radios, so if any issues arise someone can be reached swiftly. Encourage colleagues to share their thoughts openly and make an effort to check in with them so you're always up to speed.
And most importantly, keep one step ahead. Regularly check that things are on track by referring to your itinerary. The last thing you need is to be breaking a sweat ten minutes before the caterers are due to arrive, panicking that they're not going to show up! Instead, remain collected and in control, which will instil confidence and delight in your guests.
---
Further Resources: