How to Promote Positive Mental Health in the Workplace
May 5, 2015
6 min read
Stress, depression, and anxiety are common workplace mental health problems: each year, 1 in 10 people are suffering from anxiety or depression. Take a moment to think about how this translates to the workplace – at a glance, how many of your employees are experiencing discomfort?
---
Promoting Positive Mental Health at Work
Work gives people an identity, a team, goals to work towards, and a structure to everyday life. On the other side, however, the workplace can also cause stress and worry due to persistent pressures, unclear responsibilities or a poor working environment.
Furthermore, many employers just don't understand mental health problems and don't know what to do to make the situation better.
Think about your own workplace:
Are you aware of anyone with a mental health problem?
Do you actively encourage people to discuss mental health?
Do you know how to support those who need a helping hand?
Could you bring the topic up? Would it make you uncomfortable?
The workplace doesn't have to contribute towards poor mental health and, in fact, it shouldn't. Instead, your workplace should encourage positive mental health. Because mentally healthy people are more productive, they're happier and they have more confidence.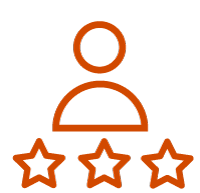 Need a Course?
Our Mental Health Awareness Course aims to promote positive mental health and demonstrate how easy it can be for employers to make adjustments in order to encourage tolerance and understanding in the workplace.
---
Step 1: Challenge Your Employees
People need challenging, they need motivation and 'purpose'. Think about the last time you completed a goal. How did it make you feel? That sense of accomplishment is what keeps us going and what drives us forward. For some people, having a goal is what gets them up in the morning. This positive rush of emotion, the sense of pride and satisfaction, all contribute towards our positive mental wellbeing.
Try this: Talk to every employee individually and come up with a personalised target for each person. When they achieve it, give them a reward of their choosing. An hour off work next Friday if they complete their to-do list? A chocolate bar for securing 3 accounts this week? Let the employee choose what motivates them and then help them achieve their goals.
Example: Google have a somewhat unusual approach to staff motivation and strongly believe that they can get better output by giving workers more freedom. Employees are encouraged to split their work time 80/20, allowing 1 day a week for employees to do anything they like. Having this freedom encourages workers to take up other interests or work on something different – thus allowing people to create their own goals, introduce variety into the working week and feel more relaxed, satisfied and happy!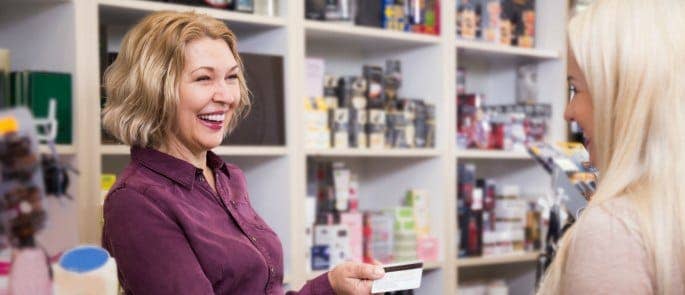 ---
Step 2: Conversation Starter
Having someone to talk to, whether it's about work, football or mental wellbeing is often an invaluable aid for someone with a mental health problem. If a colleague is overwhelmed with stress or anxiety, having a good chat about it (or about something completely different) can help to get feelings and thoughts out into the open, resolve problems and put things into perspective. A strong support network is essential for everyone and essential for maintaining a healthy mind.
Try this: Organise a half an hour one-to-one chat with your team members each month and let them control the conversation. Give each person chance to say what they want – whether it's to ask your advice, get a problem off their chest or simply enjoy a good conversation that they may not have got otherwise. Friendship is good for the soul.
Example: Entrepreneur and founder of Virgin, Richard Branson, has a unique relationship with the thousands of people that work for him to ensure that problems get solved and to keep employees in the loop. Branson isn't afraid to hand out his phone number or email address for workers to get in touch and will always make a note of individual concerns so that they can be quickly resolved. Branson knows that communication, listening and feedback are important – and so should you!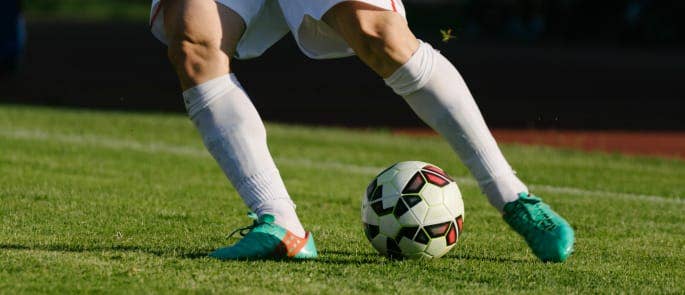 ---
Step 3: Eat Well, Feel Well
A healthy diet promotes a healthy body and a healthy mind. Everyone knows that they should be getting their 5-a-day and everyone knows that fast food is bad for you – but how many of your employees actually practice this on a daily basis? Of course, people have the choice of whether they head to McDonald's for lunch or order in pizza, but are they aware that poor food choices can contribute towards poor mental health?
Try this: Help your employees to learn more about good nutrition and take them on a work social activity – book yourselves a one-off evening class in healthy cookery and allow people to learn more, get involved and have fun. Who says that vegetables have to be boring?
Example: Smoothie and fruit drinks brand, innocent, put a big focus on keeping the workplace a 'better place to spend 40 hours a week'. The company provides employees with as much free breakfast as they can eat and drink every morning, with knowledge that a healthy breakfast encourages a person's brain to get going, improves motivation and enhances staff happiness. And they're right!
---
Step 4: Walk to Work Week
Alongside a healthy diet, physical activity is also known to improve mental health. In fact, many doctors will encourage their patients to take up exercise in order to relieve the symptoms of stress, anxiety or depression. This is because when we exercise, endorphins are released into the body, triggering a positive feeling and reducing the perception of pain – including mental pain. Many people find that a bit of exercise is all they need to shake away those negative vibes!
Try this: Encourage employees to walk or cycle to work rather than travelling by car or bus. If transport cannot be avoided, suggest they get off a stop earlier or park a little further away – a bit of fresh air can make all the difference! Take a look at the Government's Cycle Scheme too – perhaps you could promote it with posters in the staff room.
Example: Contrary to the nature of their business, bus company Stagecoach offered the cycle to work scheme to its employees in 2014 – and almost 1,500 workers took it up! As a result of using the scheme, staff benefitted from £1million worth of new bikes, and the company went on to create facilities for cyclists at each of its depots. The notions of health and sustainability are what encouraged Stagecoach to sign up – how about you?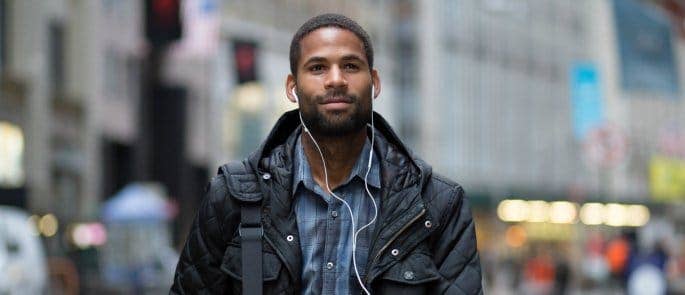 ---
Step 5: Sit Back, Relax
Taking time out of your hectic schedule to relax is great for recharging your batteries, refreshing your mind and keeping on top of your stress levels. It doesn't mean you need to invest in a yoga mat or take up meditation, but it does mean taking 5 minutes out of your day every now and then just to take care of yourself. Go for a walk, have a bath, read a book or pop the kettle on for a cup of tea – these moments give you chance to hit the re-set button and let your worries wander away.
Try this: Whether your employees have 4, 8 or 12 holiday weeks a year, it doesn't matter. What does matter is that your employees take their allocated holiday. Encourage workers to travel, take a week off to chill at home or have a long weekend every now and then. Regular breaks allow for a well-rested, enthusiastic and revitalised workforce.
Example: Have you heard of calm.com? This very simple but effective concept encourages people working at a PC to take a 2, 5, 10, 15 or 20 minute meditation break to help them relax whilst at work. Simply click the break-length of your choosing, pick a nature scene to look at and pop your headphones on – all you have to do is focus on the images and sounds and allow the moment of calm to re-set your busy mind. Bliss!
---
Further Resources: