Prevent Duty Guidance for Teachers: Free Resource Pack
January 12, 2022
10 min read
The Open Society Justice Initiative recently conducted 'the most comprehensive independent assessment to date of the workings of the UK Government's Prevent counter-extremism strategy' called 'eroding trust'.
They found that Prevent creates a serious risk to human rights, especially to the UK's Muslim community. The National Union of Students (NUS) are vocal about their concerns and even proposed boycotting the legal duty in 2015.
The National Union of Teachers (NUT) has called on the Government to "involve the profession in developing alternative strategies to safeguard children and identify risks posed to young people."
We liked the NUT's thinking, so our big idea was to create a pack for educators that helps people grow through knowledge-sharing and communication.
Radicalisation is a real threat. But anti-radicalisation efforts shouldn't stigmatise Muslim communities and spread suspicion. It can be better. So, we hope our resource will help educators take the right steps in preventing radicalisation.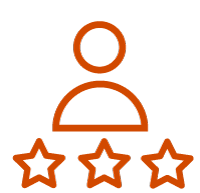 Need a Course?
Packed full of real-life case studies, our Preventing Radicalisation & Extremism Training will help you become familiar with the pitfalls of Prevent and the times when it really makes a difference.
---
Who is the Pack for?
Our guidance is here to cultivate a healthy classroom environment. The pack is perfect for teachers, lecturers, and university and school staff.
Inside you'll find:
An examination of the debate that explains why the strategy is met with hesitation by teachers, students, and parents.
Practical tips for managing controversial classroom topics.
Information on the 'fundamental British values' and ways to incorporate them into your curriculum.
The statutory duties in the childcare and education sector.
Finally, a quiz to test your prevent knowledge.
We want this resource to be helpful to as many educators as possible. So, please share it. And if you find it useful, do let us know!
Feel free to print and share paper copies, leave your thoughts and comments, and when you share, please credit our work where you can.
---
Further Resources: