How Do I Become a Headteacher?
August 28, 2019
5 min read
Being the headteacher of a school is one of the highest positions you can progress to in the education sector. But the path to becoming one is not always straightforward. Not only are the vacancy opportunities for this position infrequent, but the exact requirements can sometimes be unclear. In this article, we are going to clear up any confusion about what it takes and offer some tips that can help you to achieve your career aspirations.
---
What Qualifications Does a Headteacher Require?
Previously, all headteachers had to have the National Professional Qualification for Headship (NPQH). Since 2012, however, this is no longer a mandatory requirement. Although, if you do have this qualification it will put you in a better position when applying for headteacher roles.
The essential requirement is to have worked as a teacher in a school and to have several years' experience as either a deputy headteacher or a senior manager in a school setting.
---
Essential Qualifications
To train as a teacher, you need to have:
A minimum of five GCSEs, including Maths and English (as well as Science for primary school teaching).
A Levels or an equivalent Higher Education course.
A higher education degree. For secondary school, this must be relevant to the subject you want to teach. This may include initial teacher training (ITT) simultaneously, so you can gain qualified teacher status (QTS). You can also follow a programme of ITT to gain QTS after having completed your degree.
Initial teacher training (ITT). Before you begin your teacher training, you must also pass the professional skills tests in both numeracy and literacy.
Qualified teacher status (QTS). QTS is a requirement for the majority of schools, excluding independent schools, free schools, and academies. Even then, having QTS will put you at a significant advantage. You will gain a postgraduate certificate in education (PGCE) alongside QTS if you complete university-led training. Meanwhile, school-led training, such as through Teach First, gives you direct experience alongside QTS.
You need to be aware of the requirements if you want to become a headteacher in a Scottish school. From August 2020, it is mandatory that you hold the Standard for Headship. The 'Into Headship' qualification is fully funded by the Scottish government and is designed to help potential headteachers meet the requirements of the Standard.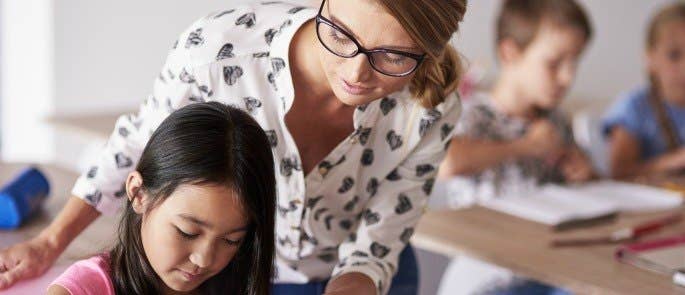 ---
Additional Qualifications
Professional development training can also help you to achieve your aspiration of becoming a headteacher. The Department of Education recommend the National Professional Qualification for Headship (NPQH) and the National Professional Qualification for Senior Leadership (NPQSL). If you take either of these courses make sure that they are accredited by the Department of Education. The training lasts between two academic terms and eighteen months and can be used as evidence that you have developed your senior leadership knowledge and skills.
You may also find it beneficial to have held the role of the Designated Safeguarding Officer (or Lead) at your school. This senior position comes with more responsibility, as they are the most important contact in the school when it comes to safeguarding. You will be the first point of reference for teachers with any safeguarding concerns, such as the possibility of a pupil being a victim of abuse. The Designated Safeguarding Officer will also liaise with external specialists, such as Children's Social Work Services, as well as with children and their parents.
The varied duties of this role will demonstrate how you are capable of managing numerous responsibilities and working with many different types of people, from children to child welfare organisations. This experience will increase your skillset as a senior member of school staff and provide you with knowledge that will be beneficial in a headteacher position.
Here at High Speed Training, we offer comprehensive Designated Safeguarding Officer Training (Level 3 Safeguarding). Taking this course will teach you what the role involves and help you to understand the safeguarding process in detail.
---
Role and Responsibilities of a Headteacher
Alongside the required and recommended qualifications, you must also have a full understanding of the roles and responsibilities of a headteacher. The role is often a lot more varied than people expect, and is of course not without its challenges.
As a headteacher, you are likely to be responsible for:
Establishing the values and vision of the school. This must then be communicated to staff, pupils, parent and carers, and the community.
Managing staff and delegating responsibilities.
Ensuring high quality teaching and learning is taking place.
Leading staff and pupils to success.
Supporting and developing staff.
Formulating objectives and putting policies in place to achieve them.
Monitoring and directing the school's finances.
Liaising with external contacts and the school's governors.
Ensuring the school is a safe space in which anyone can voice their opinions.
While you will often be head decision-maker for major decisions around the school, you will also have to help with some of the more unexpected tasks. This could include almost anything, from stepping in as receptionist, to acting as first aider and helping an injured pupil.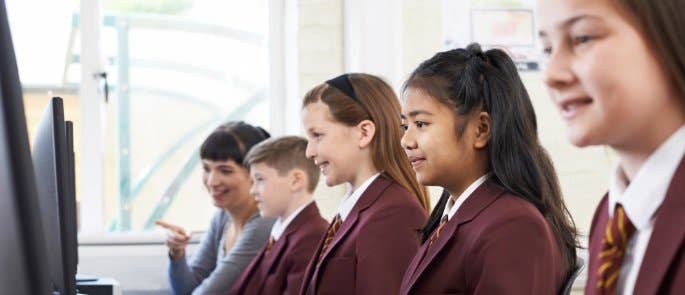 ---
How Long Does it Take to Become a Headteacher?
The path to becoming a headteacher varies in both length of time and what qualifications you can take. You could expect to become a headteacher ten years after you have started as a teacher. The average age for a first headship is mid-forties, although some may progress to this position in their thirties. However, there is no set timeframe for this progression. Instead, it is largely down to factors such as the size of the school, when opportunities for career progression arise, and personal development.
Once you have established yourself as a teacher, you may wish to progress your career further by taking on more responsibilities. This depends on where your interests and skills lie, but could include becoming a head of year, department or pastoral care. Again, there is no specific timeframe for how long you need to have been working as a teacher for before you can apply for these jobs. Everyone is different – while some teachers will be ready to take on further responsibilities after a couple of years or so, many will need more time to adjust to teaching.
---
The journey to becoming a headteacher is unlikely to be a quick one. Although there are exceptions, most headteachers have a wealth of experience as a teacher and in senior positions before their appointment to head. If you are an aspiring headteacher, try and get the widest range of experience possible, including in more than one school. Your current headteacher will likely want to support your progression, and shadowing, as well as being mentored by them, will be valuable.
---
What to Read Next: