Prevent Training: What Do I Need to Know?
January 10, 2022
5 min read
Who Needs Preventing Radicalisation Training?
According to government guidance, frontline staff who engage with the public should be trained to:
Understand what radicalisation means.
Understand why people may be vulnerable to being drawn into terrorism as a consequence of it.
Understand what term "extremism" means.
Understand the relationship between extremism and terrorism.
Know what measures are available to prevent people from becoming drawn into terrorism.
Know how to challenge extremist ideology that can be associated with terrorism.
Understand how to obtain support for people who may be being exploited by radicalising influences.
Frontline staff are found in the health, education, childcare, prison and probation, police, and local authority sectors.
All specified authorities with a Prevent duty need to ensure they provide appropriate training for staff involved in the implementation of this duty, and be able to show compliance with this requirement.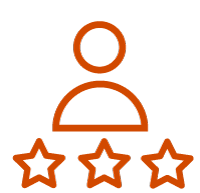 Need a Course?
Our Preventing Radicalisation & Extremism Training will help you consider signs that may indicate an individual may be vulnerable to, or be experiencing, radicalisation, how to respond to your concerns, and how Prevent and the Channel programme work in practice.
---
Prevent Responsibilities and Training Required by Sector
These lists are indicative of prevent safeguarding duties. They are not exhaustive and you must check with the prevent safeguarding specialist in your field or organisation to make sure you are aware of all of your safeguarding duties.
Detailed guidance can be found here.
Higher Education Institutions and Universities
The Prevent duty extends to the further education (FE) sector, including sixth-form colleges and independent training providers. Higher education (HE) settings (e.g., universities) are also subject to it.
FE and HE institutions must work in partnership, including at a senior level, with other agencies such as the police, Local Authority, local Prevent coordinators, and the regional higher/further education Prevent lead.
Working in partnership with students is similarly important – they should be consulted about the setting's delivery of the Prevent duty, and information should be shared with them where appropriate.
Further expectations include:
Undertaking risks assessments.
Creating actions plans which highlight the risks, and have mitigations in place to offset them.
Having IT policies in place which cover acceptable use – these should reflect the Prevent duty too.
Relevant staff, including security staff, governors, trustees, and board members (where appropriate) undertaking Prevent training.
Having an internal Channel panel that provides support and advice. (This only applies to larger institutions.)
Having policies and protocols in place regarding external speakers, including for sharing information with other institutions and partners.
Having sufficient pastoral, chaplaincy, and welfare support in place.
Schools and Childcare Providers
The Prevent duty applies to all schools (including those in the independent sector), as well as registered early and later years childcare providers. Expectations of schools and childcare providers include:
Promoting British values as part of their curriculum and everyday culture.
Creating a safe, open atmosphere so that students feel able to discuss sensitive topics (e.g., discrimination, extremism, and terrorism).
Having robust safeguarding policies and procedures in place to identify students who may be at risk of radicalisation, as well as to assess the risks associated with letting facilities to community and other groups.
Working with partners and the Local Authority's risk assessment to determine the potential risk of individuals being drawn into terrorism in their local area, and completing their own risk assessment.
Making sure they have measures in place to protect pupils from harmful online content (e.g., filters and IT policies), and having an awareness of the increased risk of online radicalisation.
Making sure that all staff and governors are fully trained in, and aware of, extremism, radicalisation, and the Prevent duty.
Knowing when it is appropriate to make a referral to Channel or children's services, or carry out early interventions (the DSL is responsible for this).
Never encouraging terrorism or inviting support for a proscribed terrorist organisation. Both are criminal offences. Schools must also not provide a platform for these offences to be committed.
Having appropriate engagement with parents or carers.
Schools must balance their legal duties in terms of both ensuring freedom of speech and protecting student and staff welfare.
The Health Sector
All NHS Trusts in England must have a Prevent Lead (or CONTEST lead, in Wales).
In order to comply with the Prevent duty, relevant staff should be trained – in line with policies and procedures, such as intercollegiate guidance and the Prevent Training Competencies Framework – to:
Recognise vulnerabilities that increase the likelihood of people being drawn into terrorism – this should include being able to recognise extremist ideas that put people at risk.
Respond to concerns about someone being drawn into extremism or terrorism.
Know what action to take, including making referrals.
Know and understand local policies and procedures.
Know where to get further information and support.
Know how to balance confidentiality with their Prevent duty – they should be familiar with local information-sharing agreements and other mechanisms for sharing information, and know where to get advice on this.
In-depth guidance aimed at helping staff how to implement and comply with the Prevent Duty can be found in Building Partnerships, Staying Safe.
Prisons
If you work in or for a prison you need to:
Perform a risk assessment on the reception and induction of offenders and ensure cell-sharing risks are assessed.
Conduct interviews when a prisoner is received into custody, to determine any concerns about extremism of any sort.
Make sure offenders have regular contact with the prison chaplain and trained staff to help staff get a picture of each offender and their situation.
Have an appropriate information sharing system in place.
Determine whether intervention is required in the case of a conviction of terrorism or terrorism-related offences.
Report concerns via an intelligence reporting system.
Where concerns are identified, move vulnerable offenders away from negative influences, provide mentoring from chaplains, or place them in religious classes.
Use other intervention actions where necessary, such as a reduction in privileges, anti-bullying interventions, adjudication, or segregation.
Have all staff adequately trained in tailored Prevent awareness.
Consider pre-release planning: what risks might exist outside of prison, and is a referral to Channel appropriate?
Complete the relevant pre-release processes, such as Multi-Agency Public Protection Arrangements with relevant agencies for offenders convicted of terrorism or terrorism-related offences.
Where there is sufficient sentence time left, organise a formal multi-agency meeting to inform decisions after release.
Organise a fast-time briefing with police and probation staff when there is not sufficient time left in a sentence.
Probation Services
Those working in the National Probation Service need to provide a counter-terrorism lead at each regional level; they are expected to work with Community Rehabilitation Companies to share knowledge and act in a consultative role. Both types of probation service must:
Work in partnership to share information and develop joint referrals and interventions.
Have risk assessment and extremism screening provisions in place for vulnerable offenders.
Work collaboratively with prisons and police to manage identified risks and work on tailored interventions.
Have escalation processes in place for vulnerable offenders.
Services should ensure staff are appropriately trained in identifying and managing those at risk.
Police
The police are expected to:
Engage with local multi-agency groups who assess the risks of people being drawn into terrorism.
Provide details of police Counter-Terrorism Local Profiles where relevant.
Work in partnership with other agencies and support multi-agency groups to implement and develop Prevent action plans.
Where necessary, support Local Authority Prevent coordinators, regional, further and higher education coordinators, regional health Prevent leads, and regional prison and probation Prevent coordinators.
Help other specified authorities to take effective and proportionate action.
Have appropriate mechanisms in place for sharing information with relevant partner agencies.
Coordinate and deliver the Channel programme.
Work in partnership with the Local Authority to support the Channel programme.
Accept and screen referrals to Channel.
Carry out risk assessments before and after police counter-terrorism action, such as an arrest or a search to identify vulnerable people.
Develop Prevent-related projects in the community.
Support businesses and the Charity Commission in providing guidance to avoid money being inadvertently given to organisations that endorse extremism or terrorism, and enforce legislation where fraud offences are identified.
Disrupt terrorist and/or extremist behaviour in the public or online where appropriate, including by use of public order powers.
Provide high visibility at public events which may involve extremist speakers (including events in private buildings).
Local Authorities
Local Authorities (LAs) have a central and overarching role in protecting the public, preventing crime, and encouraging strong, respectful, and tolerant communities.
Local authorities such as county councils and district councils and persons carrying out functions on behalf of local authorities are expected to:
Coordinate Prevent activities in local multi-agency groups.
Put monitoring processes in place to ensure Prevent is carried out effectively.
Work in partnership and communicate effectively with local communities and community-based organisations.
Assess risk using counter-terrorism local profiles and using advice from Prevent coordinators, universities, colleges, probation services, prisons, health and others who can help supply a knowledge of risks in the area.
Incorporate Prevent duties into day-to-day policies and procedures.
Develop a Prevent action plan where risks are present.
Facilitate community-based projects and interventions that reduce the risk of people being drawn towards terrorism.
Ensure front-line staff are trained in Prevent awareness with a good understanding of how to make referrals and who might be vulnerable.
Alongside the police, they should set up and run a multi-agency Channel programme. They should choose partners to sit on the panel specifically for each individual case – these partners might come from other statutory agencies, such as the NHS, schools, children's services, housing, prisons, or early help services.
Ensure that Channel programmes are supported by all the appropriate organisations.
Make sure that publicly-owned venues are not used as platforms for spreading extremist views or terrorist-related activities.
Clarify that any organisations working with local authorities on Prevent are not engaged in extremist activities or possess extremist views.
Write the principals of the Prevent duty into new contracts for the delivery of services where appropriate.
County and district councils should agree on proportionate arrangements for risk assessments and Prevent action plans.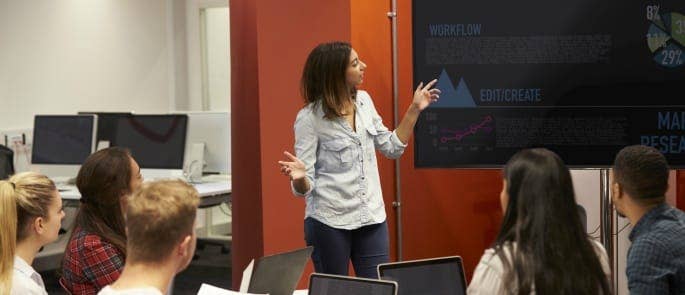 ---
Further Resources: