Reception Baseline Assessment: Guidance for Teachers & Parents
September 20, 2021
15 min read
A baseline assessment provides you with an indication of a starting point. In this case that starting point is finding out what children already know or can do when they start their reception year at school (typically in the academic year they turn five).
Many schools already complete baseline assessments of new pupils for their own records, using a variety of available tools. From September 2021, Reception teachers and their support colleagues in all maintained schools across England are required to complete the same statutory baseline assessment for all pupils joining Reception.
This article will outline what the Reception baseline assessment is, its purpose, what it entails, and how it is carried out. We will then provide some guidance on how both teachers and parents can best prepare for it.
The contents are as follows: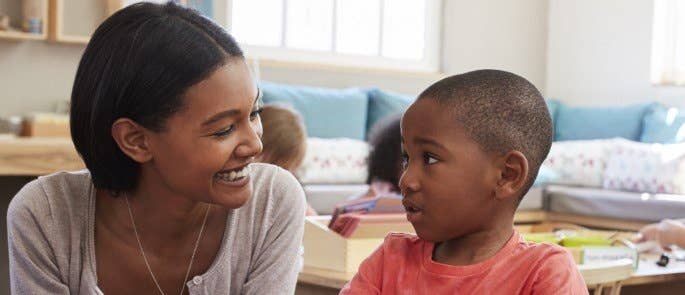 ---
What is the Reception Baseline Assessment?
The Reception baseline assessment (RBA) is a measure of a cohort's starting point, and has been introduced to allow progress within the school to be measured more accurately. It is designed to capture the wide range of attainment of children when they begin formal schooling (DfE, 2021).
The measure will show the progress made by a year group throughout their primary years by comparing attainment levels at entry in Reception to attainment levels at completion of primary education in Year Six.
It was going to be introduced as a statutory requirement from September 2020 but due to the COVID-19 pandemic and the removal of all statutory assessments for that period, it became compulsory at the start of this academic year. During 2019, however, some early adopter schools trialled the RBA.
Each child beginning Reception in the 2021/2022 academic year will need to be given the reception baseline assessment within six weeks of starting school. The assessments are practitioner-led, and usually administered by the child's own teacher or teaching assistant.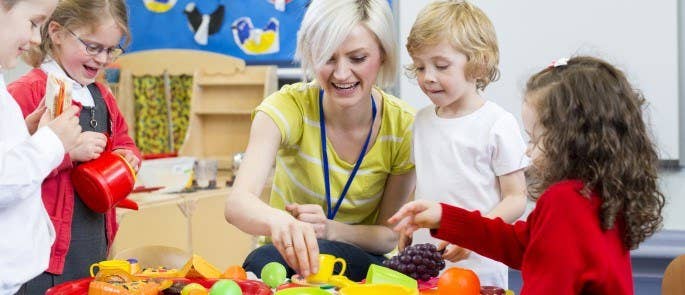 The DfE has stated that this assessment is not intended to:
Provide any ongoing formative information for practitioners.
Be used in any way to measure performance in the early years, evaluate preschool settings, or hold early years practitioners to account.
Provide detailed diagnostic information about pupils' areas for development.
The RBA does not replace the Early Years Foundation Stage (EYFS) Profile. The profile is a holistic, observational-based assessment that takes place throughout the EYFS, and schools will continue to use this to chart an individual child's learning journey in Reception. Our Hub article looks in detail at the current requirements and recent changes to the framework.
How is the RBA Different to Previous Progress Measures?
Prior to September 2021, progress in school was measured between the end of Key Stage 1 statutory assessment results (Year 2 SATs) and the end of the Key Stage 2 statutory assessment results (Year 6 SATs). The Department for Education felt that this ignored the valuable work that schools do with children between Reception and Year 2. The new RBA will allow for this to be factored into progress measures.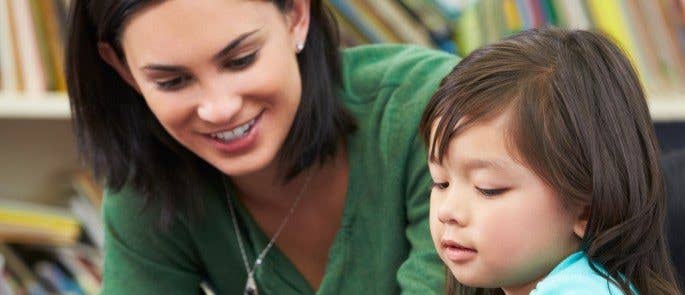 The History of Statutory Reception Baseline Assessments
The concept of a statutory national baseline assessment for Reception children is not a new one.
In 1997, the Labour administration brought in a baseline, which was removed in 2002 when the Government introduced the Early Years Foundation Stage Profile (EYFSP), to replace the baseline test.
In 2015, the idea of a baseline assessment was reintroduced, and eventually three assessment providers were approved by the DfE: the Centre for Evaluation and Monitoring (CEM); Early Excellence; and the National Foundation for Educational Research (NfER).
Between September and December 2015 a comparability study was conducted. It became clear that the assessments were not comparable and the DfE subsequently withdrew the baseline.
In 2017 a consultation was carried out by the DfE on assessment in primary schools, and tendered for a baseline. The tender was won by the NfER who are providing the current baseline assessment.
Back to Top
---
What Does the EYFS Reception Baseline Assessment Involve?
The RBA is a task-based assessment, consisting of a range of activities to assess children's current skills in mathematics and literacy, communication, and language (LCL).
The scope of the test does not cover all areas of learning and development in the Early Years Foundation Stage, but rather the assessment consists of:
Mathematics tasks, including:

Early numbers.
Early calculation (early addition/subtraction).
Mathematical language.
Early understanding of patterns.

Literacy, communication, and language tasks, including:

Early vocabulary.
Phonological awareness.
Early comprehension.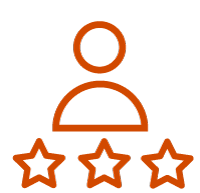 Want To Learn More About Supporting Language and Communication in Early Years?
Our course explains what typical development in this area looks like, discussing support strategies approved by speech and language therapists and early years professionals, and the expectations of the Early Years Foundation Stage framework. Take a look at our course library to see this and other courses that you can take.
The tasks themselves will ask children to respond in a variety of ways. There will be a balanced mixture of tasks where responses will involve oral answers, pointing, and ordering or moving objects. The tasks will include interaction with physical resources, and are designed to be engaging and enjoyable to complete.
The activities are designed to employ a variety of cognitive skills (including linguistic skills, memory, and attention) and increase in complexity – moving from concrete to abstract ways of working in both key areas – as the assessment goes on.
Routing
The assessment includes an element of routing, which means that children are not presented with too many tasks that they are unable to complete. This will help to avoid the potential for demotivation, or a negative impact on self-esteem. All pupils will, however, encounter some tasks they find challenging, to give them opportunities to show the breadth of their skills.
Routing means that not all pupils will be asked to complete all activities in the assessment, so some will finish the assessment sooner than others. The DfE states that the assessment can be stopped at any point if the practitioner deems it is inappropriate for the pupil to continue.
The online scoring interface guides teachers administering the assessment through the routing automatically, so it does not make a difference to how they conduct the assessment.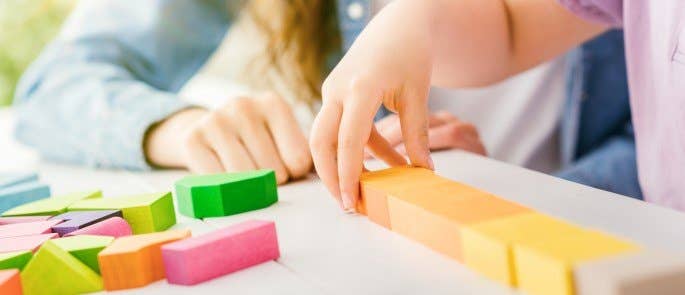 Timing
The test should take around 20 minutes to complete with each child, although some children may finish sooner than others due to the routing. However, if you are administering the test, you can use your professional judgement to allow children breaks between tasks. As some of the children taking this assessment may have only just turned four, with perhaps no previous nursery experience, attending to a 20 minute assessment – no matter how engaging it is designed to be – may be difficult.
Scoring
As the children complete the tasks, the practitioner administers the test records answers via an online scoring system. This is done by entering yes/no responses for each part of a task.
The automatic online scoring system has been designed to minimise administrative burdens on teaching staff and to ensure consistency across all schools (DfE, 2021).
The highest potential score is 39 but due to the routing process not all children will complete the entire assessment. However, each child will at least be assessed on tasks totaling 22 points.
There is no pass mark (this is not a test that can be passed or failed) and the scores are not age-standardised (so no adjustments will be made for summer-born children, for example).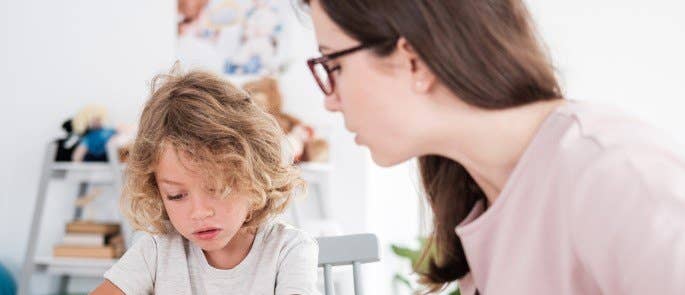 Teachers, schools, and parents will not receive the scores from these assessments, and the scores will not be published at any level. Rather, the raw scores will be recorded in the national pupil database and used to create a cohort-level progress measure for schools at the end of Key Stage 2 (which in the case of this first statutory cohort will be in 2028).
Schools will, however, receive feedback in the form of a series of narrative statements about each child's attainment. These can be used to inform planning for their next steps of learning – alongside other formative assessment.
Back to Top
---
Why are Reception Baseline Assessments Important for the EYFS?
The benefit of completing any baseline assessment is essentially to help you know where to begin. At all stages of education, it is good practice to build on prior learning. When children begin formal education, their prior learning can differ hugely, depending on many factors, so it is useful to have an indication of their current skills in key areas in order to plan how best to move their learning journey forward (using the EYFS framework).
The primary benefit of the statutory RBA is at a national level. The government will be able to measure all maintained schools in terms of the progress that a year group makes throughout their primary education.
Potentially, this could be particularly beneficial for schools where children, for whatever reason, are coming to Reception with low levels of attainment, as it would provide a fuller picture of the actual progress made by those children, rather than only focusing on attainment levels at the end of key stage assessments.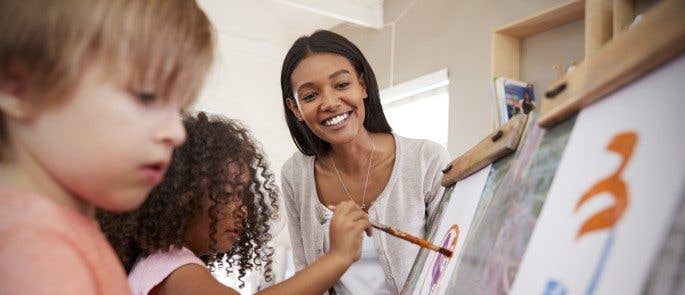 For this particular cohort, it is conceivable that the baseline may be quite different from those that would have been seen prior to the COVID-19 pandemic, as the effects of the lockdowns and restrictions accompanying the pandemic on the education and development of preschool children are not yet known.
Once the RBA is up and running, the end of Key Stage 1 assessments will cease to be statutory, and instead will be optional for schools. This in itself could be beneficial for pupils. Research has shown that over 80% of primary headteachers have found these 'high stakes' assessments to have a negative effect on the wellbeing of Year 2 pupils.
The DfE also describe further benefits of the RBA including:
It will provide the teacher or teaching assistant with an opportunity for some one-to-one time with each new pupil.
It will help the practitioners get an idea of the children's current skills, to inform their planning.
The test is expected to be accessible for around 99% of pupils.
The Accessibility of the Reception Baseline Assessment
The DfE guidance confirms that the RBA has been developed to make sure it meets the requirements of The Equality Act 2020 and Ofqual's regulatory framework in terms of accessibility. The full DfE equality impact assessment can be found here.
The guidance states that the Reception Baseline Assessment should:
Use appropriate means to allow all pupils to demonstrate their knowledge and skills.
Provide opportunities for all pupils to achieve, irrespective of gender, including pupils with special educational needs or disabilities (SEND), pupils from all social and cultural backgrounds, and those from diverse linguistic backgrounds.
Use materials that are familiar to pupils.
Not be detrimental to pupils' self-esteem or confidence.
The last point is emphasised by the use of routing and the ability of the practitioner to pause the assessment, should you judge it to be in the interests of the child taking the test.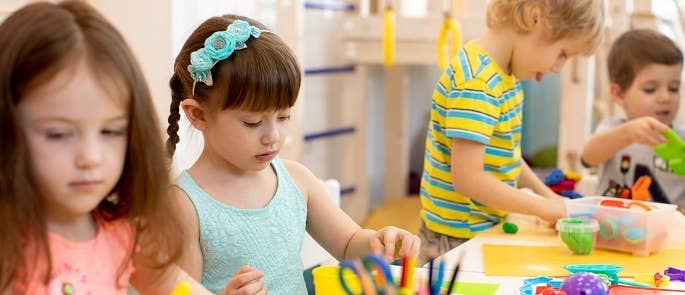 There are further adaptations that can be made to increase the accessibility of the assessment for some children with SEND.
These provisions include:
Modified resources available for pupils with a visual impairment.
Practitioners copying resources onto coloured backgrounds.
Practitioners enlarging or reducing some resources to a size which is appropriate for their pupils.
Conducting the assessment in British Sign Language or any sign-supported English, for pupils with a hearing impairment or who use sign language.
If a school believes that the RBA is not accessible for a particular child, even with the potential modified materials, then the final decision should be made by the headteacher. This should come after consultation and discussion of the pupil's needs, with their parents or carers, teachers, and the school's SENCo.
Criticisms of the Reception Baseline Assessment
Not all education professionals and researchers believe that the introduction of a statutory national RBA is a positive change. Recent research was carried out involving practitioners from early-adopter schools, who administered the RBA in the 2020/2021 academic year.
The research reported:
Only 20% of teachers believed that RBA provided an accurate picture of children's current attainment and 84% of our survey respondents stated that RBA was an unreliable or inaccurate way to measure children's progress over 7 years of primary school.
UCL, 2019
The main criticisms of the RBA include:
That its narrowed approach is not in line with the principles of the child-centred, holistic approach of the EYFS.
It could have a negative impact on children settling into school. The first few weeks are important in terms of building positive relationships, observing children interacting with others, and establishing routines.
A few weeks is not a long time for children of this age to become comfortable with members of staff, or their environment, so this may impact the experience and the results.
Some children may still experience a sense of failure.
Many schools already have existing on-entry assessments to inform their practice, which some practitioners feel are more closely aligned with the more holistic approach of the EYFS.
The usefulness of the narrative statements has been questioned.
Administering the test takes the teacher away from the classroom at a critical time in the school year, and places a greater burden on support staff. An average class size of around 27 pupils will equate to 9 hours out of class – without taking into account any preparation time.
There may be staffing implications – some of the early adopter schools reported issues meaning supply cover had to be arranged in order for the assessments to be administered.
Worries that, in time, the test may have the same, unintentional negative effects on wellbeing as current high stakes tests (Weale, 2017).
Concerns about the reliability of the data at the end of Key Stage 2.
Further research is required to determine the overall effects of the assessment.
Back to Top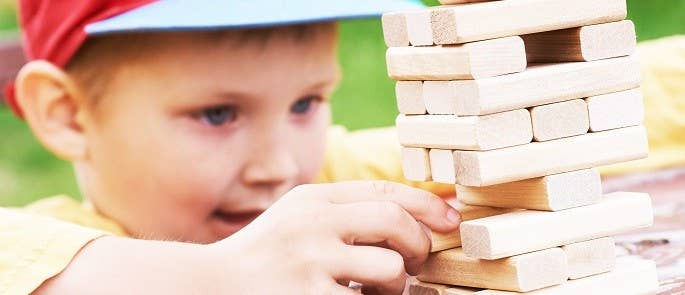 ---
How Do I Prepare for the Reception Baseline Assessment?
Despite these concerns and criticisms, the test is now statutory, so what will you need to do in preparation for it?
Advice for Teachers and Support Staff Administering the Test
You will need to:
Complete the training that accompanies the assessment – for most of you administering the test this academic year, this will have already been done.
Make sure that you are familiar with the materials, resources needed, and with the online recording procedure – your familiarity will of course increase as you work your way through your class.
Ensure that a suitable space is available for you to administer the assessment. This ideally needs to be somewhere the child has become familiar with, that is quiet and relatively distraction free, and where you are unlikely to be disturbed. Make sure other staff are aware that the space will not be available at those times.
Balance the timetable over the first term so that you can prioritise settling the children in, establishing routines, and developing those crucial relationships as well as the assessment sessions.
Speak to senior leaders in advance if you need cover arrangements put in place.
Describe the assessment as a special 'job' or 'activity', and be mindful of any children who may already be experiencing anxiety in those first weeks. You may want to access our Hub article How to Help a Child With Anxiety in the Classroom for further information.
These tips should guide you when administering the assessment.
Advice for Parents and Carers
As parents and carers, there is nothing you need to do to prepare your child for the RBA. Remember that this is not a measure of their success. It is not something that they can pass or fail, but rather a way to take a snapshot of their current skills.
Your child's teacher and teaching assistants will be working with, playing with, and observing your child throughout their time in Reception, conducting ongoing assessment to help them best support your child. The RBA is just a tiny part of the overall assessment process.
You will not be able to request any actual scores from your child's school, as they will not have them. However you can request a copy of the narrative descriptions the school will receive for your child. It is a good idea to try to speak to the teacher about these so that they may provide you with some context or explanation if needed.
Finally, if you are discussing the RBA with or around your child, try to avoid using words such as 'test' or 'assessment', to avoid any unintentional negative connotations.
Back to Top
---
The Reception Baseline Assessment has been developed to provide a picture of the range of literacy and numeracy skills that a class might possess when entering formal education. It is an interactive task-based assessment designed to be engaging for the child, and is now a statutory requirement. Almost all children will need to complete the assessment from this academic year onwards. The government will eventually use the data to measure the progress schools have secured for those children when they come to the end of Year 6. The RBA does not replace the EYFS profile, which continues to look holistically at the broad range of a child's learning and development.
---
Further Resources: