Do I Need a Food Hygiene Certificate to Sell Food?
July 26, 2019
4 min read
As a leading food hygiene training provider, we often receive queries about which job roles require you to obtain food hygiene certification. If you plan to sell food commercially – whether you're selling food from your own home, selling cakes on a market stall, or opening a food truck business – it's the law to receive the necessary level of food hygiene training.
---
What Food Hygiene Certificate Do I Need to Sell Food?
The specific level you need depends on how involved you are in the preparation and handling of food. To help you determine which is right for you, this guide will look at some examples of selling food in places other than restaurants and takeaways. It'll explain which type of food hygiene training you should acquire and why.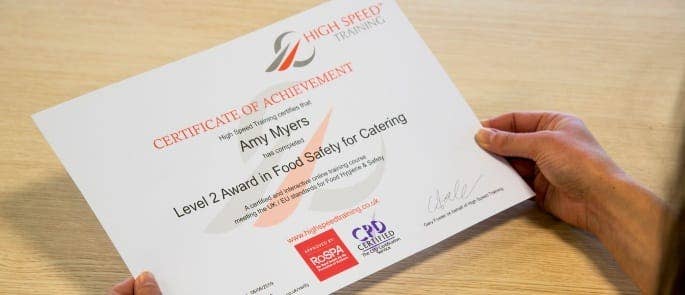 Understanding this is important if you want to sell food legally and safely to the public.
---
Do I Need a Certificate To Sell Food From Home?
Do I Need a Certificate if Selling Food on a Market Stall?
Do I Need a Certificate if Setting Up A Food Stall at a Festival?
Do I Need a Certificate to Sell Food From a Food Truck?
---
Can't Find What You're Looking For?
If none of these fit your role, have a look at our food hygiene course chooser, which will ask you a series of questions to determine what level of training is right for you:
---
Wherever you sell food to customers, no matter what type it is, chances are that you'll need some level of food hygiene training. It's well worth doing your research and investing in the right training, so you can demonstrate due diligence to local authorities and protect the wellbeing of those who buy your food.
---
What to Read Next: