How Can We Work Together to Safeguard Adults?
March 16, 2022
5 min read
Safeguarding involves taking action to protect at risk groups and individuals from harm. It is incredibly important to work together in order to ensure everyone within the community can live a life that is free from harm and abuse. This is a fundamental human right that applies to us all, yet unfortunately this right can be neglected for some people, often due to their age, frailty, having a physical or mental disability, or the fact they lack the capacity to make decisions for themselves.
This article will familiarise you with key safeguarding practices and the legislation surrounding them. This knowledge can help us to understand how to effectively work together to safeguard adults. We will look at how safeguarding could apply to you, examples of safeguarding, and how communities can help to safeguard those around them that are vulnerable to harm.
---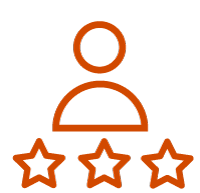 Want to learn more?
Why not find out more about recognising the signs of abuse in adults by reading our Signs of Abuse in Adults article. Or you may find our Safeguarding Adults Training courses useful if you would like to gain the necessary knowledge required to meet your responsibilities for safeguarding vulnerable adults.
---
What Safeguarding Adults Legislation and Statutory Guidance Applies to You?
Whether you work in the health and social care sector, care for a vulnerable adult, or feel concerned about a loved one or family member, it is important to remember that safeguarding adults is everyone's responsibility. We can each play our part in protecting people's right to live in safety and free from harm.
A vulnerable adult that requires safeguarding, refers to an adult that is aged 18 years or over who is at an increased risk of neglect or abuse because they have certain needs that require care and support. These individual's are now referred to as 'adults at risk' under the Care Act 2014, although you may still see both terms in use.
A local government organisation that is responsible for the provision of public services and facilities is known as a local authority (such as a local council). It is this authority that holds the statutory responsibility for safeguarding these individuals, working together with health and social care services to promote safety and wellbeing in local communities.
The framework that sets out these safety standards can be found within The Care Act 2014, a key piece of legislation that relates to individuals with care and support needs. It applies to all those who care for them, setting out the statutory guidance for ensuring effective safeguarding. It also sets out the responsibilities of the Local Authority and provides guidance on how we can all work together to meet the necessary care standards and safeguarding aims.
If you have a duty of care (a legal responsibility) for the safety and wellbeing of adults at risk, you should note that these responsibilities apply to you. When faced with a safeguarding concern, you should:
Ensure the individual's safety and wellbeing, do they need medical care?
Find out the individual's views and wishes regarding the safeguarding issue and procedure.
Ensure you maintain any evidence, such as CCTV or clothing worn during a potential assault.
Follow local policies and procedures regarding reporting any incidents/risks.
Remain calm, listen carefully and show understanding and empathy.
Let the individual know that you are required to share information about the issue, including what information will be shared and why.
Make a written record of what they have told you, using their words, along with what you have seen and the actions you took.
As well as the Care Act 2014, there are several important pieces of legislation that have been put in place to help properly protect vulnerable adults in the U.K. These include:
Safeguarding Vulnerable Groups Act 2006.
Health and Social Care Act 2012.
Mental Capacity Act 2005.
Equality Act 2010.
Human Rights Act 1998.
Data Protection Act 2018.
Public Interest Disclosure Act 1998.
Examples of Safeguarding Adults
Understanding which individuals are most at risk and the circumstances in which they may suffer abuse and neglect can help you to recognise and identify when a safeguarding concern is present.
We have discussed which individuals are considered vulnerable to risk of harm, so now let us look at some scenarios that demonstrate when an individual is not being properly protected and when safeguarding should be in place:
A lack of provisions, such as food, clothing, toilet access, or shelter.
Not responding to, or supporting, an individual's emotional needs.
A lack of access to care for personal care needs.
Poor access to medications, medical treatment or care and support.
An inadequate risk assessment being in place, causing risk of harm to the individual or others.
Abandonment or inadequate supervision of a vulnerable adult.
A lack of encouragement to develop or thrive and no wellbeing support available.
Family or staff intentionally withholding information regarding an individual's entitlements and rights.
An individual's care plan not being followed, resulting in a lack of person-centred care.
The individual being at an increased risk of, or suspected incidents of, abuse taking place (i.e. physical, emotional, sexual, neglect, financial etc.)
The individuals who find themselves involved in these scenarios could differ in personal circumstances and living conditions. It is important to remember that adults at risk who require safeguarding can live alone, at home with family, or reside in a hospital or care home setting. Do not assume neglect or abuse does not take place solely based on where they live and who they live with.
---
How to Work Together to Safeguard Adults
As we have mentioned, safeguarding is everyone's responsibility and the Care Act 2014 sets out several key aims to ensure everyone plays their part. As well as aiming to prevent harm and reduce the risk of abuse and neglect, it also aims to raise public awareness to ensure professionals, staff and communities work together to play their part in preventing, identifying and responding to safeguarding issues.
For the aims set out within the Act to be achieved, a multi-agency framework must be created for safeguarding. There must be integration between healthcare partners and the Local Authority, which involves NHS England and Clinical Commissioning Groups (CGCs) working in close partnership with social care services. The chief officer of police for the area is also integral to these community partnerships to enable effective safeguarding.
The representatives from these partners will form a Safeguarding Adults Board (SAB), set up by the Local Authority. The role of this group is to come together to find the best ways to protect vulnerable adults. If it is believed an individual is either experiencing, or at risk of experiencing, neglect or abuse, cooperation amongst these partnerships is vital as enquiries are carried out.
Remember that every area of the UK has its own Safeguarding Adults Board. If you have concerns and are unsure where to turn regarding safeguarding issues, you can access your local SAB and reporting advice via your local council's website.
---
Safeguarding Adults in Your Community
Communities as a whole can play a significant part in preventing, detecting and reporting neglect and abuse. Here are some general tips for how those within the community can help to safeguard their at risk members by taking into account the 6 key principles outlined in the Care Act 2014:
Empower them to make their own decisions where possible, by providing straightforward, jargon-free information, work with advocates where necessary, and by involving them in the process of informing their own care package.
Protect them by contacting the appropriate authorities and following suitable safeguarding procedures when needed.
Prevent them from experiencing abuse and neglect by gaining the appropriate knowledge to recognise the signs of abuse and gain the confidence to report suspected issues without putting the vulnerable adult at any increased risk of harm.
React with proportionality to any safeguarding issues, react calmly and ensure any next steps taken are done in a way that does not overwhelm the vulnerable adult and allows them to maintain their dignity and quality of life.
Utilise partnerships. A response can often be quicker and most effective if multiple-agencies report concerns over neglect and abuse, and is more likely to be detected by sharing information between appropriate parties (in-line with the Data Protection Act).
Accountability is important when dealing with an adult at risk. The person or their nominated representative should understand at all times the role of everyone involved in their care and be able to contact them when required.
Be mindful of those around you, do not assume someone else will take action or that it is someone else's responsibility to report concerns over someone's wellbeing and safety.
---
Guidance on Safeguarding Adults Effectively
The information within this article covers the importance of safeguarding adults at risk, highlighting that we all have our part to play in their protection, and that working together is necessary to achieve this. The Department of Health states that safeguarding means 'protecting an adult's right to live in safety, free from abuse and neglect', a basic human right that should apply to us all.
In order to effectively safeguard adults within a community, the appropriate guidance and legislation must be followed. The Local Authority must achieve its aims as set out by the legislative frameworks, ensuring that all parties and organisations involved understand their roles and responsibilities and create a strong multi-agency framework, including a Safeguarding Adults Board (SAB).
The SAB requires a chair to be accountable for their effective collaborative work, and whilst the members of a SAB should offer different skills and experience, to be fully effective they should have safeguarding awareness training, and an understanding of:
Abuse and neglect and the impact they have.
Local safeguarding services.
Their role within the SAB and that of the SAB as a whole.
The best way to ensure safeguarding is effective throughout our communities, is to ensure all those responsible for the safety and wellbeing of adults at risk are appropriately trained and experienced to do so. Anyone wishing to report the possible occurrence or risk of occurrence of abuse or neglect should be supported to do so.
---
As individuals we should seek to further our knowledge on how best to work together to protect and empower those members of our society that are most at risk of harm.
---
Further Resources: