How to Promote Empowerment in Health and Social Care
May 9, 2022
5 min read
Everyone has the right to have personal relationships, including those who access care and support, or those that have a learning or physical disability. Every workforce must have the skills and knowledge to support those in their care to have positive, personal relationships.
Furthermore, individuals that use adult social care services should feel empowered, supported and protected when expressing or exploring their sexuality. In this article we will cover what empowerment in health and social care means, why it is important and how to empower service users, along with examples in care settings.
---
What is Empowerment in Health and Social Care?
Empowerment is the process of becoming stronger and more confident, especially in controlling one's life and claiming one's rights. In health and social care, empowerment is defined as a process through which people gain greater control over the decisions and actions that affect their lives. Empowerment is important for everyone involved in care, including the service users, their families, loved ones and care workers.
Expressing sexuality is a basic human right and individuals that use adult social care services should be empowered, supported and protected when doing so. To ensure this, service users should be respected and included in their care wherever possible. This means understanding someone's differences so that you can treat them in an equal and fair way.
Service users should also be treated with respect. This means protecting their rights, promoting their interests and never putting them in a position where they feel embarrassed. When people access care or support services, all staff must treat them with respect at all times.
To empower those in your care, you should assess what resources and information they need to reach decisions confidently. This should be provided in a straightforward, jargon-free form that suits their communication needs. It is also important to note that empowerment is vital in health and social care settings as it is the first principle of care in the Care Act 2014.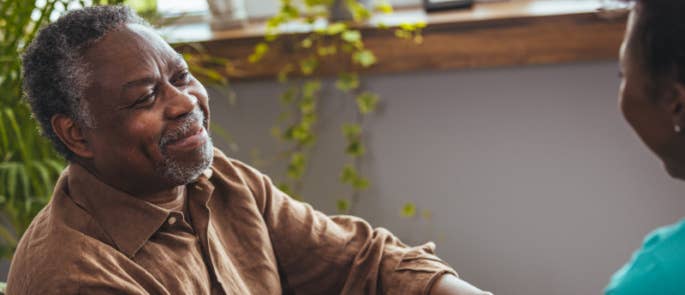 Patient empowerment involves educating individuals about their own health and condition so they are able to confidently make their own decisions and give informed consent regarding their care. This is an important element of person-centred care which is vital in health and social care.
---
Why is Empowerment Important in Health and Social Care?
Empowerment is important in health and social care as it gives service users a greater understanding of how to navigate the healthcare system. When empowered, individuals can confidently ask for the information they need, along with developing their self-awareness and becoming an equal partner in their own care.
Not only do individuals become more involved in their care when empowered, but they also gain a vital understanding of how to make informed decisions. This means that the individual is on the same page as the care workers and improves communication, as well as the overall carer-patient relationship.
With that being said, there are many obstacles that stand in the way of healthcare professionals providing the level of care that they want to. These obstacles vary and can include budget restraints, appointment delays and staff shortages. As a result, many service users are unhappy with the quality of care they receive. These obstacles also affect how much time healthcare professionals can spend with service users explaining their health or condition.
As a result, there is a need for service users to become more self-sufficient and involved in their own care. One way of doing this is by implementing resources to support patients and patient empowerment. By implementing these resources, patients and service users will have access to everything they need, such as meal ordering services if they're an inpatient, a digital map of the hospital and access to appointment dates and times.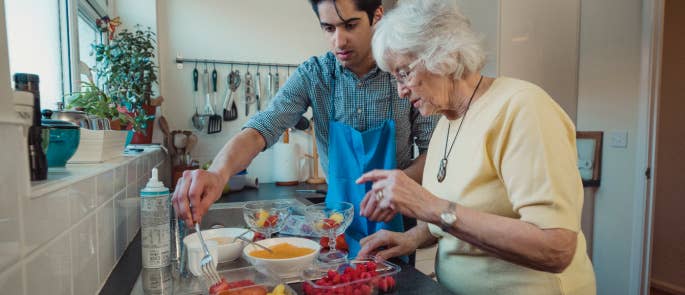 ---
Examples of Empowerment in Health and Social Care
The main principles of empowerment within health and social care are:
Shared decision making, meaning that service users are equal decision makers with the doctors and other professionals involved in their care.
Enabling choice, including all aspects of their care and support.
Personalised care and support planning, including access for the service user to view and edit their own care plan.
Social prescribing and community-based support.
Supported self-management, including increasing the knowledge, skills and confidence that service users have in managing their own health and care.
Personal health budgets and integrated personal budgets.
If you work in health and social care, every day is an opportunity to empower those you care for. One way to empower service users is through promoting safe sexual behaviour.
Safe Sexual Behaviour
Safe sexual behaviour means having safe and consensual sexual contact where those involved are protected. There are lots of ways to make sexual behaviour safe, including using protection and contraception to avoid an unplanned pregnancy and sexually transmitted diseases (STDs).
Service users should be empowered, supported and protected when using adult social care services and building a culture of openness in which people can talk about sexual safety and sexuality is the first step towards this. A lack of awareness of good practice in sexual safety and sexuality can place people at risk of harm. Both staff and service users should feel empowered to talk about sexuality and be able to raise concerns around safety.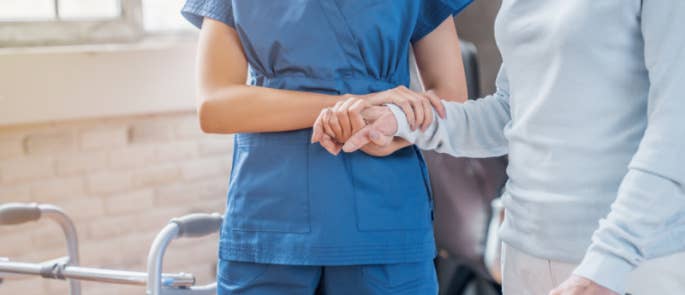 The Care Quality Commission (CQC) investigated how adult social care services keep people safe from sexual incidents, finding that sexuality and sex is often treated as a taboo subject.
The report also found that:
A lack of awareness of good practice in sexual safety and sexuality can place people at risk of harm.
A culture must be developed where people and staff feel empowered to talk about sexuality and raise concerns around safety.
CQC themselves have a strong role in making sure people using health and social care services are protected and supported, along with other regulatory agencies and the local authorities.
People are better protected when they are empowered to speak out about unwanted sexual behaviour and can speak openly about their sexuality.
Adult social care leaders must develop a culture that supports people's sexuality and relationship needs, including care planning and processes that keep service users and staff safe.
People want to be able to form and maintain safe sexual relationships if they wish.
The impact of people's health conditions on sexual behaviour is not well understood.
Women, particularly older women, were disproportionately affected by sexual incidents.
There are some actions that providers in all care settings can carry out to help keep people in their care safe from sexual harm.
There are emerging concerns about the role of social media, mobile phones and the internet in sexual abuse.
Familiarising yourself with these findings can help you to empower those in your care. Encouraging discussion around safe sex from a young age can help individuals develop their understanding of many issues such as consent, contraception, STD protection and safe sex.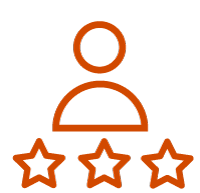 Looking to learn more?
Our range of safeguarding courses outline various different ways in which you can support service users and care for them in a person-centred way. Or to learn more about the nationally agreed set of standards for health and social care workers, take a look at our Care Certificate training course.
If you work in health and social care, you can empower those in your care in various ways. You can access practical learning resources about sexual safety, support individuals to raise concerns where necessary and support those who want to develop a relationship or express their sexuality.
---
How to Empower Service Users
Many service users do not expect to be asked for their opinion or to become active participants in their care. They are often used to the 'traditional' experience in which a professional explains their diagnosis, offers a treatment and proceeds with a prescription. Therefore, empowering individuals and giving them a say in their care can be hugely beneficial to any treatment and recovery.
Empowerment should occur at all levels of the system, including:
Individual – each service user should be involved in decisions about their own care.
Services – services, such as care homes should be involved in deciding how and where services are delivered, including the implementation and review.
Systems – systems should be involved in the strategic decision making, such as through board membership.
Empowerment refers to the process of a service user gaining greater control of the decisions and actions that affect their life. These can be small decisions, such as what clothes they wear that day, or bigger decisions such as where they live.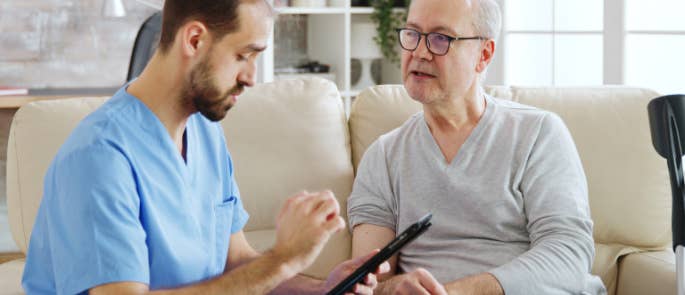 If you work in health and social care, there are ways you can empower those around you. Consider the following ways:
It is important to note that the amount of control a service user has over their decisions will depend on their capacity. A best interests assessment should be carried out to determine whether an individual has the capacity to make decisions about their life and which decisions they have control over.
---
Empowerment is just as important in a healthcare setting as it is in care homes and for people of all ages. Understanding how you can empower individuals is the first step to helping enhance their life. One way to support empowerment is by encouraging discussions around safe sex and sexuality.
---
Further Resources: