Safeguarding Checklist for Schools
August 26, 2021
5 min read
Keeping vulnerable people safe, and ensuring they are protected from harm, should be a priority for everyone, regardless of profession and environment. However, for those who work in schools, and interact with children on an everyday basis, safeguarding these children is a top priority.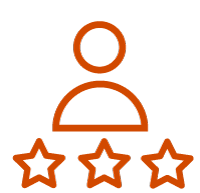 Need Safeguarding Training?
Our range of safeguarding training courses aim to provide you with the required knowledge to carry out your work whilst meeting safeguarding training requirements. Take a look at our course library where you'll find everything from Designated Safeguarding Lead to Challenging Behaviour.
While the extent of safeguarding is vast, having one overall safeguarding checklist is a handy way of ensuring you keep up to date with relevant legislation and safeguarding procedures. We've produced a safeguarding in schools checklist to help you stay on top of legislative requirements and keep children safe.
---
How Can a Safeguarding Checklist Help in Schools?
Safeguarding is a huge consideration in schools. However, it can often be a bit of a minefield and is overwhelming when you consider just how vast its scope is. School staff must always be alert to any potential issues with children and must know when, and how, to act on concerns. Not only this, but school staff must ensure they are knowledgeable on relevant legislation and understand the structure of safeguarding in their school. Most of the time, it can be difficult to tell whether you're doing enough to keep children safe, or whether you should be doing more.
A safeguarding checklist can give you a brief overview of all your responsibilities and help you to keep on top of your safeguarding requirements in a quick and digestible way. It is a self-assessment tool and must be considered alongside your other safeguarding procedures. It is brief enough to help you keep on top of your responsibilities but not detailed enough to cover all safeguarding procedures and responsibilities.
You should aim to use this safeguarding checklist at least once a year, such as every September before the start of the new school year.
Will Ofsted Accept a Safeguarding Checklist?
One thing that Ofsted will look for when they visit your premises is that you have effective safeguarding arrangements implemented throughout your school. You must have the knowledge, as well as policies and procedures in place, to demonstrate that you are doing everything in your power to safeguard children and promote their welfare within your school environment. Without being able to demonstrate this, you will not be able to receive a 'good' or 'outstanding' Ofsted rating.
Therefore, although inspectors are unlikely to ask to see a safeguarding checklist specifically, they will want to see evidence that you are being proactive in your safeguarding procedures. By using a safeguarding checklist, you will be able to keep on top of your safeguarding responsibilities and therefore satisfy Ofsted's safeguarding requirements.
---
Free Safeguarding in Schools Checklist
We've developed a safeguarding checklist to help your school keep on top of your safeguarding responsibilities.
The checklist outlines the minimum measures that your school should be considering in terms of safeguarding. Remember that this must be used alongside your school's specific safeguarding policy and further policies and procedures. It is not a substitute for a comprehensive safeguarding policy. Use this checklist as a resource, ticking things off where appropriate and making a note of the things that you identify as missing.
---
What to Read Next: