Serving Medium Cooked Burgers – Safety Guidance
August 17, 2017
6 min read
Adding medium cooked burgers to your menu is a great way to attract new diners. You may even end up being one of the few local places that serve them, meaning all the burger enthusiasts pick you over the competition.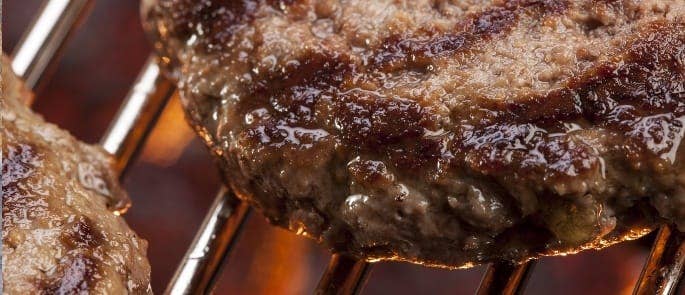 However, you are not legally permitted to serve medium-rare burgers in your food premises unless you follow certain food safety practices. These requirements are necessary for making undercooked beef safe for consumption.
---
Hazards of Undercooked Beef
You may be wondering why you can serve beef steaks rare with a lower risk of food poisoning than beef burgers (which require more rigorous rules). It's to do with the differences between how steak and burger meat is processed before cooking.
On whole cuts of beef, bacterial contamination (such as E.coli) is usually only present on the outside. That's why it's safe to cook a steak rare without too much treatment of the beef, as long as you sear the outer layer thoroughly.
However, because you make burger patties from ground beef, any bacteria present on the surface mixes with and contaminates the rest of the meat during the mincing process. So, unless you or your supplier prepares the meat in a particular way beforehand, you need to cook burgers all the way through to kill any bacteria or reduce them to a safe minimum.
If there are poor hygiene practices during the rearing and slaughtering preparation processes, deeper contamination of beef may even occur before it reaches your premises.Unless you use reputable suppliers and prepare the meat safely, medium cooked burgers and steaks both have the potential to cause food poisoning.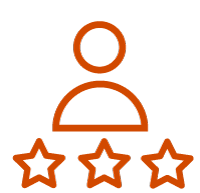 Need a Course?
Our Food Hygiene Training is designed to ensure a comprehensive knowledge of all food safety and hygiene procedures.
---
Safe Production of Medium Cooked Burgers
The Food Standards Agency (FSA) used to recommend that you always cook burgers all the way through, but they have recently released advice for food business operators who want to serve undercooked beef burgers. However, the FSA still advises that you thoroughly cook pork, chicken, and other meats used for burgers.
The FSA states that it is unacceptable to serve medium cooked burgers unless "a validated and verified food safety management plan is applied". They will permit your food business to serve undercooked beef burgers if you can demonstrate that you are controlling risks in ways other than cooking the meat all the way through.
You must meet the following legal requirements to sell medium cooked burgers:
---
Buy beef from suppliers with sufficient hygiene controls.
To prepare medium cooked burgers, you must purchase beef from suppliers who the FSA approves to provide meat for medium cooked consumption. You need to prove to your local authority that your supplier has specific and sufficient hygiene controls in place during the slaughter, cutting, and/or mincing process for beef intended to be undercooked.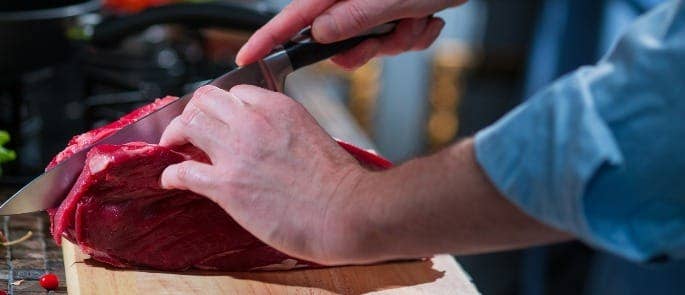 The supplier should be able to prove that they:
Handle meat hygienically and prevent cross-contamination.
Hold meat at suitable temperatures.
Sample and test for food poisoning bacteria.
Where necessary, use surface treatment – such as lactic acid or potable water.
If you purchase minced beef from an approved supplier, you shouldn't need to apply further treatment to the meat in your food premises. However, good food hygiene practices are still necessary in order to prevent recontamination. You need to store the minced beef separate from other meat and use separate utensils and equipment.
However, if you are mincing whole cuts of beef on-site for burgers you won't cook thoroughly, you must follow the sear and shave process discussed below.
---
Use a safe process to remove surface bacteria.
Before you can mince whole cuts of beef to make medium cooked burgers, you have to remove the surface bacteria. The most suitable method for doing so is known as sear and shave.
The first step is to cook the top of the beef at a high temperature to kill the surface bacteria. Then, shave off the cooked part and mince the remaining raw meat. Or, if you're happy with a mixture that has cooked parts, you can skip the shaving step and mince the cooked and uncooked meat.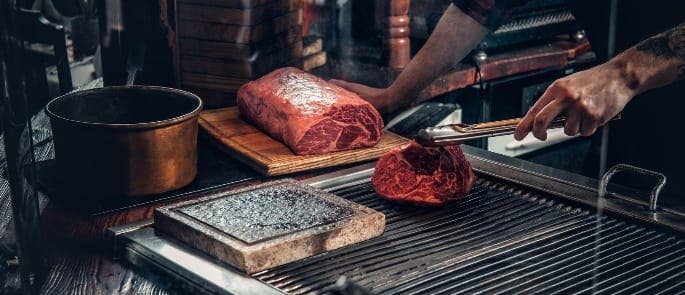 Here are some tips for safe searing and shaving:
Heat the outer surface of the beef to a high temperature. To ensure searing is effective, the temperature and time you apply must be sufficient. For example, 80ºC for 6 seconds, 75ºC for 30 seconds, or 70ºC for 2 minutes.
The searing step is vital because it's difficult to slice off the top layer of meat without contaminating the inner parts in the process. After searing, no bacteria should be present, so there's no risk of the outer part contaminating the inner part when you cut it off.
Do not pierce the surface of the whole cut of beef, such as by using a temperature probe or utensils for tenderising. Doing so could push surface bacteria inside the beef.
Ensure the blade you use to shave the beef is clean. Do not use the blade to cut any other meat before you use it for the medium burgers' meat. If you don't think your premises can carry out the shaving part of the process safely, then mince the entire cut including the cooked part.
After mincing the beef, store and prepare it safely to prevent cross-contamination. Keep the minced beef separate from any other meat during storage and use different preparation equipment for cuts of meat that haven't gone through the same level of processing.
After a suitable searing and shaving process, your cuts of beef are ready for preparing medium cooked burgers.
---
Provide customers with information about risks.
If your food business serves medium cooked beef burgers (or uses other animal produce raw, such as raw eggs in Caesar dressing) you need to display a consumer advisory in a visible location for guests to read.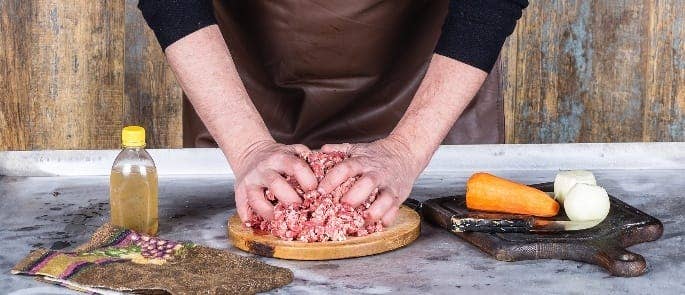 Display the advisory in full on your menu and on the premises. Or, state clearly that you can give this information to guests upon request.
You should include the following in your consumer advisory:
Consuming raw or undercooked meat, poultry, seafood, shellfish, eggs, or unpasteurised milk can increase your risk of contracting a food-borne illness, especially if you have certain medical conditions or are a vulnerable individual.
We highly advise that consumers who are vulnerable only consume burgers that have been thoroughly cooked. Vulnerable groups include: young children under age four, pregnant women, the elderly, and other highly susceptible people with weakened immune systems.
We thoroughly cook all our burgers to the required temperatures, unless you order an item on the menu designed to be cooked rare. We use appropriate processes for the preparation of undercooked beef burgers, but be advised that consuming raw or undercooked meat can still increase your risk of foodborne illnesses.
Consumer advisories help guests use their discretion when deciding whether to order a medium cooked burger, particularly if they are, or are dining with, a vulnerable person.
---
Notify and update your local authority.
You need to notify your local authority before you begin serving medium cooked burgers, so they can assess your proposed HACCP-based procedures to make rare burgers safe.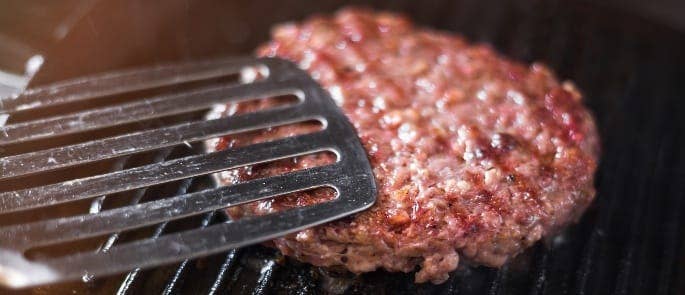 If any changes happen regarding the sourcing and preparation of the beef you use for medium cooked burgers, update your local authority immediately.
---
Adding medium burgers to your menu can incite significant change. To ensure you can store and prepare undercooked beef safely, it requires a new food safety development plan, a new supplier, and in some cases new or refurbished premises, new staff, or further training. The process is a lot of effort, but it's worth it if you're confident you can carry it out safely.
---
What to Read Next: