What Should Be In A First Aid Kit?
July 31, 2014
3 min read
Under the Health and Safety (First-Aid) Regulations 1981, employers must provide adequate and appropriate equipment, facilities, and personnel. Every workplace and the self-employed have these legal duties. This includes providing a suitably stocked first aid kit which ensures that employees and others at the workplace are able to receive immediate assistance if they are injured or fall ill.
As there aren't legal requirements as to what a first aid kit contains, it can be difficult to know exactly what to include and in what quantities. This article provides guidance on how to determine what needs to be included in a first aid kit. It gives a suggested list of contents for a basic kit and outlines what additional products may be needed. It also explains what to do with expired first aid supplies that you may have and not know what to do with.
---
First Aid Needs Assessment
To determine what needs to be in a workplace first aid kit, a first aid needs assessment needs to be carried out. Employers are responsible for carrying out (or arranging for) this and using the results to determine what equipment, facilities, and personnel are needed, including the contents of a first aid kit.
When carrying out a first aid needs assessment, the following factors must be considered:
The nature of the work.
Workplace hazards and the likely risk of them causing harm.
The company's history of accidents and incidents.
The size of the company.
Staff work patterns.
Holiday and other absences of appointed persons and first aiders.
Other factors to consider may include lone or remote workers, site locations (such as remote to the emergency services), and providing first aid assistance to any non-employees including members of the public.
In addition to using the first aid needs assessment to determine what should be in a first aid kit at work, the information gathered during the generic workplace risk assessment can be consulted.
---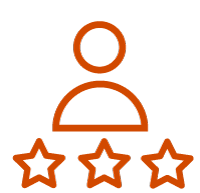 Need a First Aid Course?
If you want to further develop your first aid awareness, take a look at our online Workplace First Aid training course and online Paediatric First Aid training course. Both courses are CPD accredited and approved by the International Institute of Risk & Safety Management (IIRSM).
---
Appointed persons
As a minimum, employers must appoint an appointed person to take charge of the first aid arrangements. Some very low-level hazard workplaces may not need a qualified first aider, and so the appointed person alone will provide sufficient cover. Note that, in some circumstances, it may be suitable for the first aider to also act as the appointed person at a workplace.
Appointed persons are responsible for maintaining any first aid equipment and facilities. This includes ensuring that the first aid kit is sufficiently stocked at all times. Employers may also delegate the task of carrying out the first aid needs assessment to the appointed person, if they are competent, though the overall responsibility lies with the employer. They should be made aware of the outcome of the first aid needs assessment and what this means for the contents of the first aid kit, including the minimum quantities of supplies required.
The appointed person should regularly check what supplies are in first aid kits, depending on factors such as the size of the business, and replenish any supplies that have been used. The contents of first aid kits must also be checked to ensure they are in date, and any expired products should be dealt with, as explained later in this article.
---
What Should Be in a First Aid Kit at Work?
Most small accidents can be dealt with in the workplace – provided that you have a well-stocked first aid kit to hand.
There is no mandatory list of items to put in a first aid kit. However, all workplaces must have a suitably stocked first aid kit on site. The contents of the first aid kit (or kits) largely depend on what the company's needs are identified to be during the first aid needs assessment. For example, workplaces with higher level hazards, such as a construction site, will likely require more equipment than what a low-level hazard workplace, such as an office, needs.
Note that you can buy pre-packed first aid kits that conform to the British Standard (BS) 8599. However, your kit doesn't need to meet this standard by law. You must ensure that your first aid kit contains what you've identified in your first aid needs assessment.
---
Basic First Aid Kit Checklist
While you should use the findings of your first aid needs assessment to determine what your kit needs, the HSE suggests that the minimum stock of first aid items within a kit for a workplace with low-level hazards may include:
A leaflet providing general guidance on first aid.
20 individually wrapped sterile plasters of assorted sizes. These should be suitable for the type of work and may need to include hypoallergenic ones.
2 individually wrapped sterile triangular bandages.
6 medium individually wrapped sterile unmedicated wound dressings.
2 large individually wrapped sterile unmedicated wound dressings.
2 sterile eye pads.
3 pairs of disposable gloves.
6 safety pins.
These suggested contents may be suitable for an office first aid kit with low-level hazards.
Note that workplaces may require more than one first aid kit on site and the contents in them may differ. Again, this will be determined by the findings of the first aid needs assessment. There may also be other requirements depending on the nature of the work. For example, if you work with food, then plasters must be blue.
---
Additional First Aid Kit Contents
If the first aid needs assessment shows that your workplace has higher-level hazards, or there's a large number of employees on site, then you may need additional supplies in your first aid kit. What is required will depend on your workplace, but may include:
Cleansing wipes to clean skin around a wound or the casualty's mouth before rescue breaths are given during CPR.
A CPR mask or face shield.
Tough-cut scissors to cut bandages or through clothing.
Adhesive tape to hold dressings or bandages in place.
Eye wash. This is essential if you work with hazardous substances, or don't have access to running water.
You may also need to tailor the kit if the contents may be used on children or infants, such as at a school. For example, you may wish to use child-friendly plasters with patterns on. If there is a defibrillator (AED) on site, and it is intended to also be used on adults, there should be a supply of paediatric pads. For children aged eight and over, the AED can be used as it would be for adults. For children aged under eight, smaller paediatric pads should be used. If only adult pads are available, then they need to be attached slightly differently. Instead, adult pads must be positioned on the centre of the chest and between the shoulder blades on the upper back of a child under eight.
These considerations will help you to ensure that you have the appropriate supplies within your first aid kit, so people can be treated immediately if they are injured or taken ill.
---
What To Do With Expired First Aid Supplies
Either the appointed person or the first aider is responsible for ensuring that the first aid kit is replenished and all products remain in date. There should be a list of the contents of the first aid kit, including quantities, and this should be referred to when checking what has been used. First aid kit checks should be carried out at suitable frequencies, such as every couple of months for low-level hazard workplaces. In addition, if an accident or incident occurs and you know the kit was used, you should check and replace anything that has been used.
When carrying out these checks, you should also look at the expiry date on each of the products (where applicable) and remove anything that has expired. In particular, sterile items such as plasters and eye pads are often marked with an expiry date. These can be found on the packaging that the products are wrapped in. If a sterile product doesn't have an expiry date, the HSE advises that you consult the manufacturer to find out how long it can be kept. You must also check that products without an expiry date are still suitable for use.
If any products in your workplace first aid kit expire, you are required to dispose of them and ensure that supplies are all in date. This is because there is a possibility that they have lost their effectiveness over time. If you are using a first aid kit for personal use, rather than in a work capacity, there is unlikely to be any harm with keeping and using certain expired products, such as plasters, rather than throwing them away and creating waste. Best practice is to not use expired first aid supplies and to dispose of them instead, however.
---
Having a suitably stocked first aid kit is a legal requirement in all workplaces, though it can be difficult to know exactly what needs to be included. Considering your specific workplace and the results of your first aid needs assessment will help you to determine what you need to put into your kit. This will ensure that if an accident or incident does occur, your workplace has the necessary supplies on hand and any casualties can receive immediate treatment.
---
Further Resources: