How to Convert Your Restaurant into a Food Delivery Service
March 31, 2020
4 min read
Over the years, food delivery services have grown exponentially as takeaways took off. Arguably the biggest players in home delivery services, Just Eat, processed a staggering 122.8 million orders in 2018. They have over 35,700 restaurant partnerships and are committed to delivering to 95% of UK postcodes. When combined with other key players, such as Deliveroo and UberEATS, as well as locally based takeaways, the number of people using food delivery services on a daily basis is astronomical. 
Food delivery services through third party apps are an established way for high street restaurants and takeaways to add another steam of revenue to their businesses. But recent events have seen many business owners look at adapting their offering, and many restaurateurs are now also looking at the feasibility of becoming dark kitchens, offering takeaway food, or starting their own food delivery service from within their now closed premises.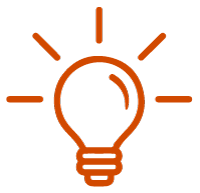 What is a food delivery service?
Typically, food delivery is a courier service to get food to customers. There are two ways a customer can order food – either directly with the food business, who will deliver it as soon as possible, or through a third party. Traditionally, third parties such as Deliveroo or JustEat, will take a percentage of the order placed, as well as charge a fee for the partnership. Items available for delivery usually include main meals, sides and desserts. However, it can also include groceries, something we've seen an increase of lately.
---
Should You Become an Operating Kitchen for Food Delivery Service?
According to Leon founder John Vincent, over 50 million meals are eaten out of the home. With restrictions now in place as we all respond to the COVID-19 pandemic, these meals are no longer able to be consumed out of the home. This has forced consumers to turn to supermarkets, where they previously might have turned to sandwich shops, restaurants, bars and cafes. This is having a dramatic impact on the supermarkets, who are struggling to fill their shelves as they do their best to meet this upsurge in demand. 
Furthermore, large businesses such as McDonald's, Greggs, Pret-a-Manger, Burger King and Caffe Nero, have taken the decision to cease trading, including stopping trading as takeaway-only sites. The statements they issued demonstrate a commitment to putting the wellbeing of their staff first, and following government guidance to stay indoors. 
However, as traditional takeaway meal providers like this shut up shop, and supermarkets struggle to cope with demand, there is an opportunity for restaurants, pubs and cafes to work within their communities and provide food via delivery. 
Consequently there are now pubs and restaurants, both independents and chains, that are looking at whether they can safely operate without compromising their own staff nor the public, as well as whether they should. Stepping in to provide food delivery at this time will no doubt help alleviate some of the pressure for the UK food supply chain, but it could also ease stress for those in their communities who are struggling to find food items.
---
What are the Legal Requirements for Food Delivery Services?
Previously, if a business wanted to change its use from a drinking establishment, or restaurant to a takeaway business, it would need to apply to their local council for a change of use. In the current climate, these restrictions have been suspended for 12 months. 
On March 18th, the Ministry of Housing, Communities and Local Government announced it was relaxing restrictions on takeaway food outlets: 
"The government will introduce a time limited permitted development right through secondary legislation (negative SI) to allow the temporary change of use of a pub (A4 – drinking establishment) and a restaurant (A3 – restaurants and cafes) to a hot-food takeaway for a period of up to 12 months only." 
This relaxation on trading restrictions means that pubs, cafes and restaurants can all now trade as hot food takeaway establishments, should they wish to. However, it remains that all food businesses must comply with food hygiene law. In guidance released by the FSA, they remind businesses that there should be an existing Food Safety Management System (FSMS) that works with their Hazard Analysis and Critical Control Point (HACCP) process. 
All food businesses are responsible for making sure that the food they sell or supply is safe and meets all applicable legal requirements. Under EU law Regulation (EC) No 178/2002, food sellers must ensure that:
the food you sell or supply is safe (it is fit for human consumption and not injurious to health)

you are able to identify the businesses from whom you have obtained food, ingredients or food-producing animals and the businesses you have supplied with products. You must be able to produce this information on demand. This is known as traceability.

unsafe food is withdrawn from sale or recalled from consumers if it has already been sold. The Food Standards Agency (FSA) and local authority must be notified.

labelling, advertising and presentation of food do not mislead consumers. Under the Food Information Regulations 2014,

businesses have a responsibility to ensure food is labelled correctly. 
Under the upcoming Natasha's Law, all prepacked for direct sale (PPDS) food must be clearly labelled with allergen information. As a takeaway business, you must provide information of ingredients and allergens to the customer before they place an order with you. Such information could be clearly displayed on a website, or on an online menu.
Anyone who operates a kitchen with a good food hygiene rating will know and understand the importance of food hygiene and safety. Recent advice from the FSA extends this knowledge to include government guidelines on the current social distancing measures that are in place. It reminds food business operators that they must adhere to all government guidance when working in the kitchen, and when delivering food to the public.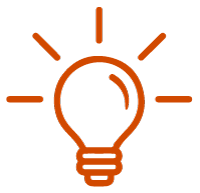 What Do Customers Want?
We asked 2000 members of the public what would encourage them to order from their local cafe, pub or restaurant now offering delivery. High food hygiene standards and the ability to pay online were the two most popular criteria, as voted by 42% of Brits. Providing a contactless delivery service was third (28%).
Many Brits don't see lockdown as a reason to fall out of their usual habits, with a quarter of respondents saying healthy meal options would also encourage their order. The findings providing a useful indicator for the information businesses should be promoting in order to continue generating revenue during these turbulent times.
---
How to Keep Your Staff Safe
Whilst it is very unlikely you would catch COVID-19 from food or food packaging, you must take steps to ensure the safety of your staff and customers. COVID-19 is a respiratory illness that is believed to pass between humans. The best way to stay safe is to avoid all human contact. 
As a food delivery service this involves implementing steps such as:
Only allowing orders to be placed online, or over the phone, to prevent customers coming to your premises.

Only allowing payments online, or over the phone, to prevent customers coming into contact with your staff. Don't handle money, not even as a delivery tip.

Remember that social distancing applies to kitchen staff as well, so give them strict areas to operate in, two metres apart from anyone else. 

Remind staff of the need to wash hands frequently.

If any member of staff is unwell, they must go home immediately and follow government guidance.
As the founder and CEO of Deliveroo, Will Shu has urged the Prime Minister to support a campaign to promote the safety of restaurant food as delivered. He states that "food delivery and takeaway, safely managed, is safe", adding that Deliveroo are committed to helping people get the food they need during this worrying period. 
---
What are the Hygiene Requirements for Delivering Food?
As with general kitchen safety and food hygiene, the laws around food hygiene requirements for delivered food have not changed. As a business, you must still adhere to food safety practices. This includes effective cleaning, cooking safely, chilling food correctly and preventing cross contamination.
When taking food out of the kitchen for delivery, it must be transported in sealed containers, and at the correct temperature. This protects it from harmful bacteria, prevents foreign objects from getting into the food and also avoids cross contamination with other items. If your business has never operated as a takeaway before, the FSA advises you to update your HACCP procedures to ensure your food is safe. 
As pubs and restaurants open up their kitchens to delivery, many businesses are using staff as delivery drivers. This helps the business economically, but also means those with a solid knowledge of food hygiene are the ones handling the food.
However, all members of staff must practice social distancing measures as well as excellent hygiene when delivering food. Many food delivery services, such as JustEat, UberEATS, Deliveroo and Domino's, have begun a contactless delivery system. This is where customers request items are left at the door, or in a safe place, and they will receive a call from the delivery person to tell them it is there. Contactless delivery will work to keep both customers and workers separate and will help protect against the spread of COVID-19. 
---
As we have seen over recent weeks, the hospitality industry has received another severe blow, but it has also shown itself to be as adaptable as ever, and there for those who need it. 
If you feel your business can run as a food delivery service, the most important thing is to keep everyone safe. Make sure you put procedures in place to safeguard your staff, your customers and the food. And always follow the latest government guidance.
Converting your pub, restaurant or cafe into a food delivery service may very well help feed the nation in these times, and bring comfort and community to those in need during isolation. 
---
What to Read Next: