Guide to Safeguarding Children Legislation
July 5, 2017
10 min read
The government frequently update and improve safeguarding legislation to strengthen protections and make guidance as clear as possible. As a training provider, we monitor these changes and keep our learners informed of the key changes.
This article is here to keep you up to date with the latest changes to safeguarding legislation.
---
Working Together to Safeguard Children 2015
The Working Together 2015 guidance applies to local authorities and schools and replaces the 2013 edition of the legislation.
The legislation remains current since revisions were made in 2015 with a minor amendment in 2017. The minor amendment involved adding a definition of child sexual exploitation.
Full List Of Revisions To Working Together To Safeguard Children 2015 
Referral of allegations against those working with children.
Incidents involving the care of a child.
Definition of serious harm.
Amendments to the definition of preventable child deaths.
New expectations regarding LSCB annual reports.
The expectation that whistleblowing is integrated into training.
Updates to guidance on information sharing.

Minor amends were made regarding probation, channel panels, schools, child protection for foreign national children, young carers and parent carers, SEN provisions, and children returning home from care.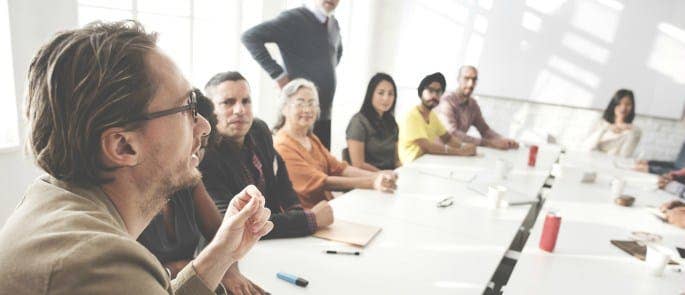 ---
Referral Of Allegations Against Those Working With Children
The referral route update aims to improve coordination and make sure that the person or persons who deal with the allegations are qualified social workers.  Any allegations made against people who work with children should be routed through children's social care. The new proposals mean that the referral can be dealt with alongside child welfare concerns.
The new guidance is below.
Local authorities should have designated a particular officer, or team of officers (either as part of multi-agency arrangements or otherwise), to be involved in the management and oversight of allegations against people that work with children.
Any such officer, or team of officers, should be sufficiently qualified and experienced to be able to fulfil this role effectively, for example, qualified social workers. Any new appointments to such a role, other than current or former designated officers moving between local authorities, should be qualified social workers.
---
Definition Of Serious Harm
In the consultation, some members of the national panel raised concerns that LSCBs were unable to make appropriate decisions on what serious harm meant. To aid LSCBs, the new edition of Working Together 2015 has a definition of 'seriously harmed' to help local authorities make decisions about whether a case is notifiable.
Serious harm includes, but is not limited to, cases, where the child has sustained, as a result of abuse or neglect, (a) potentially life-threatening injury or (b) serious or likely long-term impairment of physical/mental health or physical, intellectual, emotional, social, or behavioural development.
The update warns that 'this definition is not exhaustive. In addition, even if a child recovers, this does not mean that serious harm cannot have occurred. LSCBs should ensure that their considerations on whether serious harm has occurred are informed by available research evidence'.
---
Notifiable Incidents Involving The Care Of A Child
During the consultation, local authorities expressed concerns about the clarity of the requirement to notify and what constituted a 'notifiable incident'. To clarify this, the government added a section on notifiable incidents to the legislation.
A notifiable incident is an incident involving the care of a child which meets any of the following criteria:
A child has died (including cases of suspected suicide), and abuse or neglect is known or suspected.
A child has been seriously harmed, and abuse or neglect is known or suspected.
A looked after child has died (including cases where abuse or neglect is not known or suspected).
A child in a regulated setting or service has died (including cases where abuse or neglect is not known or suspected).
Page 75, Working Together to Safeguard Children 2015.
---
Additional Changes To Working Together 2015
Whistleblowing
The Working Together 2015 guideline sets of the expectation that all organisations with safeguarding duties must have an internal whistleblowing policy in place. The policies should be clear about procedures and integrated into training so that all employees are aware of guidelines. Further, the policy should reflect the principles of Sir Robert Francis's Freedom to Speak Up review.
---
New Definition of Preventable Child Deaths
The update includes a new definition of preventable child deaths: 'this guidance defines preventable child deaths as those in which modifiable factors may have contributed to the death. These are factors defined as those, where, if actions could be taken through national or local interventions, the risk of future child deaths could be reduced'.
---
Changes to LSCB Annual Reports
Working Together 2015 asks LSCBs to conduct regular assessments of the Board partners' responses to child sexual exploitation and include information on the outcome of these assessments. Review findings should be reported to the Youth Justice Board. This assessment should include:
An analysis of how the LSCB partners used data to promote service improvement for vulnerable children and families, including in respect of sexual abuse.
Appropriate data on children missing from care.
How the LSCB is addressing the issue.
A review of the use of restraint within that establishment.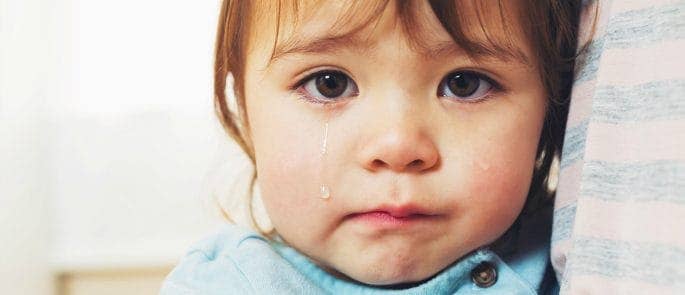 ---
New Information Sharing Advice
The new information sharing advice includes seven rules for sharing information effectively. The Working Together 2015 rules can be used to supplement local guidance and encourage good practice in information sharing.
---
Additional Amends:
Young Carers and Parent Carers – The update includes the new duties to assess young carers and parent carers, as introduced in the Children and Families Act 2014 and the Care Act 2014.
Special Educational Needs/Educational Health and Care Plans – The update includes guidance with the new SEN provisions following the Children and Families Act 2014.
Child protection for foreign national children – The update has changed to reflect the publication of new guidance on working with foreign authorities on child protection cases and care orders.
Children returning home from care – The changes add clarity to the requirements and expectations for continued assessment, planning, support, and review for children who return home. The guidance offers advice for when this is planned and unplanned.
Probation – The update reflects structural changes under the Transforming Rehabilitation Programme and the findings of HM Inspectorate of Probation thematic inspection on protecting children.
Channel panels – The update reflects duties set out in the Counter-Terrorism and Security Act 2015 regarding Channel panels.
Schools – The update clarifies that the Working Together 2015 guidance applies in its entirety to all schools, including independent schools, academies and free schools, who all have duties concerning safeguarding and promoting the welfare of pupils, consistent with Keeping Children Safe in Education.
---
Keeping Children Safe in Education 2016
Keeping Children Safe in Education was published in March 2015 and updated in May and September 2016. The 2016 edition replaces the 2015 edition.
The legislation looks at procedures for schools and colleges (education also includes maintained nursery schools) to control safeguarding, safer recruitment, and handle allegations against staff. The new guidance has four main parts which cover:
Safeguarding information for all staff – the new updates emphasise the role every member of staff has to play in safeguarding.
The management of safeguarding.
Safer recruitment.
Allegations of abuse made against teachers and other staff.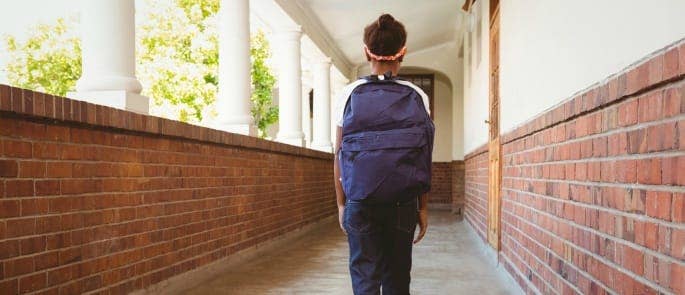 The additions cover sexting and missing children and highlight the urgent need to ensure staff have regular safeguarding training. The updates also emphasised the importance of maintaining knowledge regarding safeguarding best practice and procedures and threats to child welfare, such as FGM and internet safety.
The FGM section has been broadened to include honour-based violence, and now reflects the mandatory reporting duty (which came into effect in October 2015). The guidance on Preventing Radicalisation was updated to reflect commencement of the Prevent Duty in colleges. The update also includes a new annex (Annex C) which provides detailed advice on online safety.
---
Detailed information on the updates:
Safeguarding is Everybody's Responsibility
The update wishes to explicitly state that safeguarding is everybody's responsibility. The new guidance states that 'everyone who comes into contact with children and their families and carers has a role to play in safeguarding children'. It encourages professionals to take a child-centred approach and to consider the best interests of a child at all times.
---
Professionals Need to Share Information
The update argues that no one person can understand the full picture of a child's life, and, therefore all professionals must share information to get a fuller picture of the child's needs and circumstances. The update says that 'if children and families are to receive the right help at the right time, everyone who comes into contact with them has a role to play in identifying concerns, sharing information and taking prompt action'.
---
Better Awareness Needed of the 'Early Help Process'
The update includes new guidance on early help. The guide says that 'all school and college staff should be prepared to identify children who may benefit from early help', and the guide defines early help as 'providing support as soon as a problem emerges at any point in a child's life, from the foundation years through to the teenage years'.
Staff need to be aware of the process and of how to complete an early help assessment. Designated safeguarding leaders have a vital role in the early help process and will support staff to liaise with other agencies. The guide also states that if early help is appropriate, the case should be kept under constant review.
---
Staff Need Continuous Training on Safeguarding Issues and Child Protection
The new guidance recommends that staff receive updates via email, staff meetings, or bulletins to keep skills and knowledge up to date – this has to be done at least annually.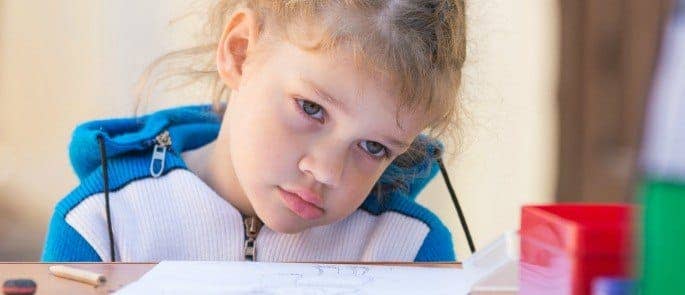 ---
What to Do If You Have Concerns
The new update also clarifies the protocols that need to be followed if there is concern about a child. There is further updated advice to what staff should do when they fear a child is in immediate danger (contact police or children's social care immediately). Anyone can make a referral in these circumstances; it does not need to be the designated safeguarding lead. However, they should be informed about the action as soon as possible.
There is also an update to the mandatory reporting of FGM and the definition of 'teacher' – the FGM mandatory guidance says 'this includes qualified teachers or persons who are employed or engaged to carry out teaching work in schools and other institutions, and, in Wales, education practitioners regulated by the Education Workforce Council'.
---
New Whistleblowing Advice
The guidance includes a new sentence detailing what to do if there are concerns about the head teacher and outlines alternative sources of help if staff feel unable to report a concern in their organisation. Staff who feel unable to use the internal route of whistleblowing can contact the NSPCC whistleblowing helpline. In circumstances where there are concerns surrounding the head teacher, staff should report allegations to the designated officers at their local authority.
---
Recognition of the Complexity of Abuse and Updates of Definition
The guidance says 'all school and college staff should be aware that abuse, neglect and safeguarding issues are rarely standalone events that can be covered by one definition or label. In most cases, multiple issues will overlap with one another'.
Further, the new definition of abuse is 'a form of maltreatment of a child. Somebody may abuse or neglect a child by inflicting harm or by failing to act to prevent harm. Children may be abused in a family or in an institutional or community setting by those known to them or, more rarely, by others (e.g. via the internet). They may be abused by an adult or adults or by another child or children'.
---
Updates to the Definition of Child Sexual Exploitation
The new definition is below and includes a reference to online exploitation.
Child sexual exploitation is a form of sexual abuse where children are sexually exploited for money, power or status. It can involve violent, humiliating and degrading sexual assaults. In some cases, young people are persuaded or forced into exchanging sexual activity for money, drugs, gifts, affection or status. Consent cannot be given, even where a child may believe they are voluntarily engaging in sexual activity with the person who is exploiting them. Child sexual exploitation does not always involve physical contact and can happen online. A significant number of children who are victims of sexual exploitation go missing from home, care and education at some point.
Children Missing from Education
Sexual exploitation and radicalisation have been added to the guidance as risk factors. In line with these changes, and particularly in reference to FGM and radicalisation, the guidance has added that:
'It is essential that all staff are alert to the signs to look out for and the individual triggers to be aware of when considering the risks of potential safeguarding concerns such as travelling to conflict zones, female genital mutilation and forced marriage'.
Schools on the admissions register should record any change of address or school.
Schools are expected to share admission additions, deletions, and returns with the local authority within expected timescales.
Schools must use 'school2school', the secure internet system, to transfer pupil information to another school if a child moves.
There is also detailed guidance provided for college students who are of a compulsory school age which you can read below.
'Where a college is providing education for a child of compulsory school age, the college shall work collaboratively with the appropriate local authority in order to share information about the attendance and/or absences of that child as the local authority deems necessary, as set out in departmental advice Enrolment of 14 to 16-year-olds in full-time further education. The college should also inform the relevant local authority immediately if that child is removed from the roll so that the local authority can as part of their duty identify children of compulsory school age who are missing education'.
---
What to Read Next:
Subscribe for the latest Hub updates! Tell us what you're interested in hearing about:
We will always treat your personal details with the utmost care and we will never sell your details to other companies for marketing purposes.