Gym Health and Safety Guidance for Staff
October 17, 2018
4 min read
Gyms are amazing places for individuals to strive for a healthy lifestyle. However, if you don't invest in health and safety, your gym can also be dangerous. It's your duty to protect customers and colleagues alike and ensure that clients can exercise safely on your premises.
---
Conduct a Risk Assessment
As an employer, you are legally required to carry out a risk assessment for your gym to help you directly address the hazards in your workplace. You can choose to carry it out yourself or you can nominate another 'competent person'.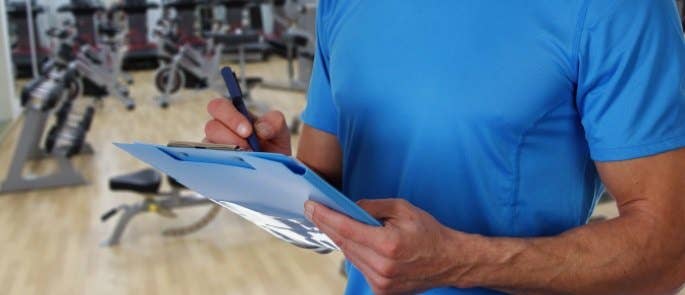 To carry out a thorough risk assessment, you must:
Identify the hazards.  To do this you should walk around your gym and thoroughly inspect all your facilities and equipment. For more information, you should review the manufacturer's guidance for all your equipment and machinery. You should also consult your employees, as they might have identified further hazards you have missed.
Determine who could be harmed and how. Some groups of people are at greater risk than others. This includes pregnant women, new or first-time gym members, young and elderly members, and users with disabilities.
Evaluate the risks and decide on control measures. You should prioritise the hazards with the greatest risk and select control methods that will eliminate, isolate or reduce the risks to an acceptable level. Examples of controls you could implement include warning signs and information notices on machines to prevent injury, supervision of the gym floor, staff training and detailed inductions to the gym equipment.
Record your findings. You are legally required to record the results of your risk assessment and the control measures you have implemented.
Periodically review and update your risk assessment to ensure that your control measures are still effective. Note that any changes to technology, facilities or equipment will require you to carry out a new risk assessment. Additionally, any near misses or serious accidents on the premises should be a push to your review your practices.
Remember that if you can eliminate a hazard, then you should take all reasonably practicable measures to do so.
When carrying out your risk assessment, you are likely to decide on a range of control methods to implement in your gym. The rest of this article will explain some controls you could implement to ensure good gym safety.
---
Staff Safety Training
It's vital to provide your employees with adequate training so they have the knowledge they need to keep customers and colleagues safe. The training you provide should include:
Fitness training. Your employees should have a comprehensive knowledge of how to use all the equipment in your gym safely and effectively. This will help them advise customers on correct procedures and stop any unsafe practices.
Health and safety training. It is your legal responsibility to provide health and safety training, so your employees can carry out their duties safely.
First aid training. All first aid training courses should be face-to-face and should provide the learner with appropriate techniques to administer first aid on site. Training should also include knowledge of how to administer cardiopulmonary resuscitation (CPR) and provide opportunity for employees to practice their first aid skills before certification. Online courses can be a useful option for supplementing or refreshing classroom based knowledge.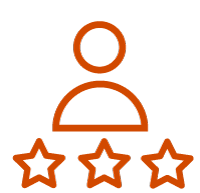 Need a Course?
High Speed Training offer a range of online training courses including Health & Safety Training and Workplace First Aid Training. You can also find Risk Assessment Training which is designed to help businesses comply with the Management of Health and Safety Regulations 1999 by explaining how to complete a suitable and sufficient workplace risk assessment.
---
Inducting New Gym Users
Your clients come to your gym to improve their health and fitness. However, if you don't train them to use your equipment correctly, they could suffer certain short and long-term injuries.
Therefore, you should ensure that all new gym members receive a detailed induction before they are allowed to use the gym. This will help clients get the most out of their membership and exercise safely. You'll also show that your organisation is invested in their overall well-being and success.
Your gym's induction should include:
Health and hygiene information. It should begin with an overview of the hygiene hazards and the steps that members can take to reduce them. For example, staff should instruct users to wipe down all equipment after use to minimise the build-up of sweat on machinery.
Stretching strategies. Proper stretching can reduce the chance of injury and fatigue after a hard workout. Make sure users are aware of the benefits of stretching and that they are provided with examples.
Information on vending machines and water dispensers. To help users stay hydrated during their workout, you should provide advice on vending machines and water dispensers. It's important that everyone understands proper nutrition and hydration requirements to get the best out of their workout.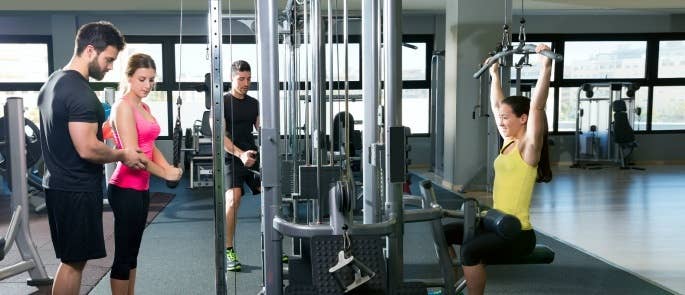 ---
Supervision of Users
Inductions are a great way to ensure that users know how to use your equipment safely. However, you shouldn't just leave it there. As users become more accustomed to your gym, they might build the courage to use more complicated machinery with heavier weights or may forget your health and safety information.
Accidents can still happen and it's your responsibility to ensure your customers' safety. Therefore, it's important that there is always staff on hand to monitor the gym floor and advise customers on the use of equipment to reduce the chance of injury.
User Injury
No matter how well you control the risks in your gym, incidents can still occur. Therefore, it's vital that you know how to prepare for them and the actions you should take if one does happen.
You must:
Have first-aid kits located at key points throughout your building. If an employee suffers an injury or illness at work, you are legally required to ensure they receive immediate attention. You are not legally required to provide first-aid to members of the public, but it's good practice to provide a first-aid service to others. Therefore, you should also include customers in your first-aid risk assessment and ensure that you make appropriate provisions for them.
Record all accidents and near-misses in an accident log book. Doing this will cover you in the event of legal complications and can provide information for when you review your risk assessment. Ensure your employees understand the details they need to record and when to do so.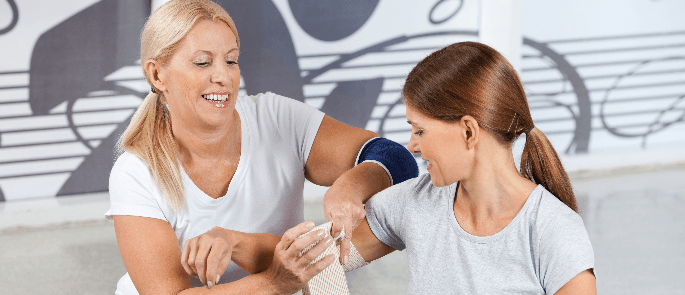 ---
Environmental and Equipment Maintenance
Poorly-maintained equipment, machinery and infrastructure can be dangerous and could lead to serious injuries. Therefore, it's important that you and your employees regularly carry out checks and maintenance of equipment and the environment.
For example, it's important to regularly check:
The gym layout. Users must have enough room to move and exercise safely.
The temperature. Ensure the air conditioning or heating are at a comfortable temperature. Extreme room temperatures can be uncomfortable and your clients will experience greater fatigue.
Equipment and machinery. Ensure your employees know to immediately remove any faulty machinery or equipment from use and report it to senior staff. If they cannot remove it from display, they should use signs and notices to make users aware of the faults, so they can avoid it.
The building. This includes flooring, fixtures and storage units. You should also enforce good health and safety practices, such as cleaning up spills as soon as they occur.
Your cleaning procedures and schedule. All areas of your gym will require regular cleaning, so you should have a cleaning schedule in place. Ensure employees are aware of their responsibilities and appropriately trained for their role.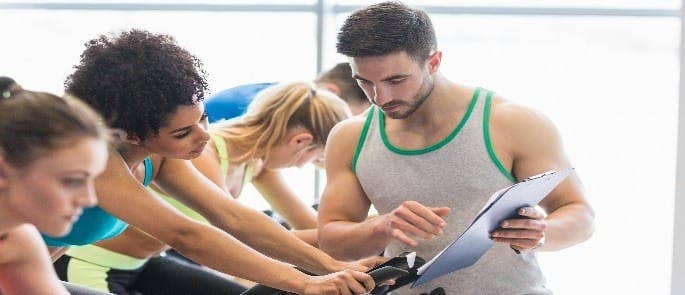 ---
Emergency Response
As the gym owner or employer, you are also responsible for fire safety. Therefore, you should:
Ensure all staff have appropriate Fire Safety training. You and your staff members must understand the risks associated with fires and the safety precautions you must take to reduce the risk of a fire occurring. On top of basic fire safety training, you'll also need to nominate fire wardens to uphold your fire safety arrangements. Your fire wardens must have appropriate Fire Warden training.
Test your fire alarms on a weekly basis and smoke detectors at least once a month.
Clearly signpost your evacuation routes and assembly point and ensure customers are made aware of your evacuation procedures during their induction. Staff must also be aware of their evacuation responsibilities.
Enforce good housekeeping. Escape routes should be kept clear and signs unobstructed.
---
Gyms can help people maintain healthy, active lifestyles and, when used correctly, can have a positive impact on their lives. However, it's important that you take your health and safety responsibilities seriously, so your users get the most out of the experience. Follow the guidance in this article to help you manage your establishment safely.
---
What to Read Next: