The Kitchen Hierarchy Explained: What is the Brigade de Cuisine?
February 26, 2018
4 min read
Most modern professional kitchens operate according to a positional kitchen hierarchy. This hierarchy is termed the Brigade de Cuisine – a French brigade system adopted to ensure kitchen operations run smoothly.
If you work in hospitality or catering, it's probable that you have heard of the Brigade de Cuisine. Furthermore, you'll have likely heard some of its terms, such as 'sous chef'.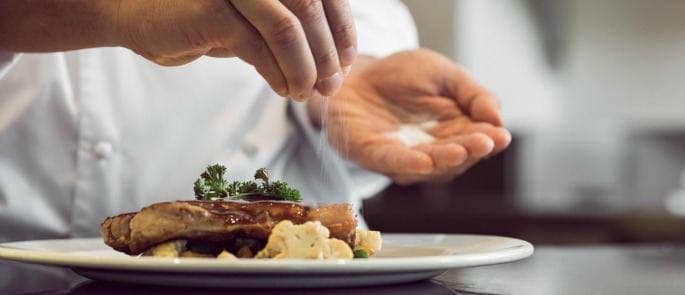 The size and structure of the Brigade de Cuisine varies depending on the size and style of the restaurant. For example, if you work in a small kitchen, it's unlikely that you have a person for every position. Despite this, it's still important that you're aware of the kitchen hierarchy, and know how your position operates within this.
So, what exactly is the Brigade de Cuisine?
---
What is the Kitchen Hierarchy?
The Brigade de Cuisine is more commonly known as the kitchen hierarchy. There are many positions in this hierarchy, and each one holds an important role in the overall function of the kitchen. The 8 positions listed below are the most typical.
Executive Chef
The Executive chef sits at the top of the kitchen hierarchy; their role is primarily managerial. Executive chefs tend to manage kitchens at multiple outlets and are not usually directly responsible for cooking.
Chef de Cuisine (Head Chef)
'Head Chef' is the translation for the French term 'Chef de Cuisine'. The Head Chef will typically focus on managerial duties relating to the whole kitchen. For example, they supervise and manage staff, control costs and make purchases, and liaise with the restaurant manager and suppliers to create new menus.
Sous Chef (Deputy Chef)
The sous chef shares a lot of the same responsibilities as the head chef, however they are much more involved in the day-to-day operations in the kitchen.
The sous chef also fills in for the head chef when they are not present.
Chef de Partie (Station Chef)
This role is a vital part of the brigade system, but it's split into many different roles. There is more than one chef de partie and each one is responsible for a different section of the kitchen. This makes kitchen operations much more productive and helps to coordinate large quantities of meals at busy times.
Specific chef de partie roles include the following:
Sauté Chef/Saucier (Sauce chef) – This chef is responsible for sautéing foods and creating sauces and gravies that accompany other dishes. They report directly to the head chef or sous chef.
Boucher (Butcher Chef) – They prepare meat and poultry before they are delivered to their respective stations.
Poissonnier (Fish Chef) – They prepare fish and seafood. In smaller kitchens, the boucher often takes on the role of the poisonnier.
Rotisseur (Roast Chef) – They are responsible for roast meats and appropriate sauces.
Friturier (Fry Chef) – This member of staff prepares, and specialises in, fried food items.
Grillardin (Grill Chef) – They are the king or queen of all things grilled.
Garde Manger (Pantry Chef) – This person is in charge of the preparation of cold dishes, such as salads.
Pattisier (Pastry Chef) – The master of all things pastry, baked goods, and desserts.
Chef de Tournant (Roundsman/Swing Cook/Relief Cook) – This person does not have a specific job, but rather fills in as and when needed at different stations.
Entremetier (Vegetable Chef) – They prepare vegetables, soups, starches, and eggs. In larger kitchens, this role may split into two: Potager, who is in charge of making soups, and Legumier, who is in charge of preparing any vegetables.
Commis Chef (Junior Chef)
The commis chef works under the chef de partie to learn the ins and outs of a specific station. The junior chef has usually recently completed, or is still partaking in, formal training.
Kitchen Porter
Kitchen porters assist with basic tasks in the kitchen, and are less likely to have had formal training. Their role typically involves introductory food preparation, such as peeling potatoes, and some cleaning duties.
Escuelerie (Dishwasher)
This person is responsible for washing anything that was used in the food preparation and cooking process.
Aboyeur (Waiter/Waitress)
Waiters and waitresses work at the front of house and are customer-facing. They serve customers their dishes and anything else they order. If a customer has a problem with their food, it is the role of the waiter or waitress to report this to the kitchen.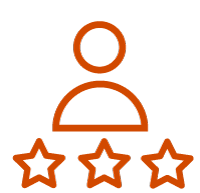 Interested in Learning More?
We offer a full range of Food Hygiene Courses. You can also take a look at everything from Food Allergen Awareness to HACCP. We also offer a Level 3 Food Hygiene Course for you to develop your career further if you are looking to move up the Brigade de Cuisine.
---
Kitchen Hierarchy Chart
The image provided below offers a visual representation of the kitchen hierarchy and how the Brigade de Cuisine operates.

---
We hope that this article has been useful in explaining the Brigade de Cuisine. Kitchens both big and small have hierarchical structures. It is important you understand your role in this to ensure a smooth cooking operation.
---
What to Read Next: