What is Prepacked for Direct Sale Food? Allergen Guidance & Free Infographic
July 29, 2020
5 min read
From 1st October 2021, any food that is prepacked for direct sale – also known as PPDS – must have labelling that clearly details any allergens it contains. This new law is known as Natasha's Law, named after the 15 year-old who tragically lost her life from anaphylactic shock by unknowingly eating a baguette containing the allergen sesame.
Since Natasha's death in 2016, campaigners have worked to make this increased labelling and information sharing to consumers applicable to all PPDS foods. The law will come into effect from 1st October 2021, but anyone who sells PPDS foods should be making steps now, to make their food safer and protect their customers. This article will explain what prepacked food items are, what makes them PPDS and the new rules for food businesses that are a part of this law. We will also provide a handy infographic which you can download and use for free in your business.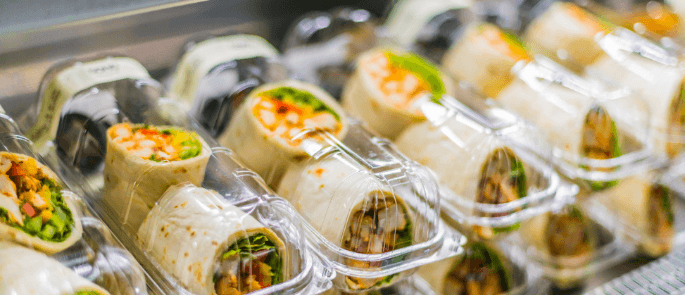 ---
What is Prepacked for Direct Sale Food?
Prepacked food is any food that has been put into packaging before it goes on sale. Packaging can either be partly open or fully enclosing the food item, meaning the product can't be altered without opening or changing the packaging, and is ready for sale. This includes things such as cartons of eggs or large sacks of flour. Most prepacked food goes onto another retailer, such as a restaurant kitchen, or retail store.
The difference between prepacked and prepacked for direct sale foods (PPDS) is that PPDS foods have been made, packaged and sold directly to consumers all on the same site. For a food to be PPDS or not depends on the following:
Whether it is in packaging.
Whether it is packed before the consumer selects or orders it.
Where it is packed.
When and where it is packed in relation to the point at which it is offered for sale is relevant. PPDS food will be packed before being offered for sale, not after the customer selects it. For example, if a customer selects a bun in a bakery that is then wrapped up, the bun would not be PPDS. Additionally, PPDS food items must be offered for sale by the same business that packed it. This could be through a sale to the customer on the same premises, such as a quiche made and packaged in a deli shop on the same site, a dairy farm with a shop that sells its own cheese prepacked for the customer to 'grab and go', or on other premises if the food is offered from a temporary premises, such as a market stall.
Is Catering Food PPDS?
It can be tricky to understand whether food in catering establishments, where it is prepared ahead of time, is PPDS or not. Remember, food that isn't packaged isn't classed as PPDS – so that includes any food served without packaging to a customer in a restaurant. Furthermore, food that is packed after a customer orders it – such as a freshly prepared sandwich or burger that is made then wrapped at a fast food service – is not classed a prepacked and is not PPDS.
Likewise, food that is packed by one business and supplied to another – for example a pie maker supplying pies to a cafe – is prepacked, but is not made at the same place where it is offered for direct sale to the consumer. As there is another business operating between the maker and the consumer, it would not be considered PPDS.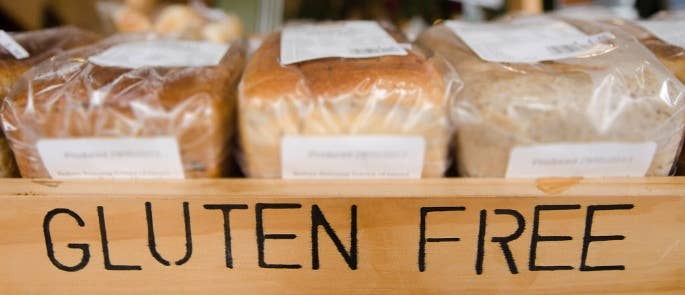 ---
What Are the New Rules Regarding Allergen Labelling for PPDS?
The new rules will work to bring PPDS food items under the same level of labelling as other prepacked foods. Under Article 9(1)(c) of the FIC, all food businesses must declare the presence of any of the 14 named allergens.
The 14 named allergens are:
Celery.
Cereals containing gluten (such as barley and oats).
Crustaceans (such as prawns, crabs and lobsters).
Eggs.
Fish.
Lupin.
Milk.
Molluscs (such as mussels and oysters).
Mustard.
Peanuts.
Sesame.
Soybeans.
Sulphur dioxide and sulphites (if they are at a concentration of more than ten parts per million).
Tree nuts (such as almonds, hazelnuts, walnuts, Brazil nuts, cashews, pecans, pistachios and macadamia nuts).
These ingredients must be clear to see on a label. This means they must be easily accessible to the consumer, in a prominent place, easily visible and clearly legible. The information must not be hidden, obscured, detracted from or interrupted by any other written information or pictures on the label or packaging. Information must be robust and not come off during handling of the food packet. All information provided about allergens must be accurate, however it is provided.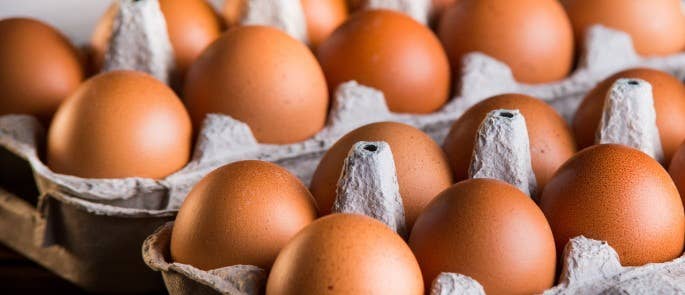 By displaying the information in such a clear manner, it will help protect the health of customers. Considering that 1-2% of the adult population and 5-8% of children in the UK have a food allergy, and even more suffer with food intolerances, showing this information could help prevent harm and fatalities. There are also a further estimated 1 in 100 people who suffer coeliac disease – a genetic and autoimmune disease triggered by eating gluten.
With numbers like these, adapting your offering to make sure everyone who eats your food is kept safe is a long overdue step in the right direction. For those who suffer with food allergies and intolerances, it will go a long way in making their lives easier, and protecting them from harm.
---
How Will the PPDS Rules Affect My Food Business?
At the moment, until 1st October 2021, food businesses can provide mandatory allergen information for prepacked for direct sale (PPDS) food by any means that they choose, including signage in the food display unit, or orally by a member of staff. After this time however, all PPDS must be labelled with allergens contained in the product. This will improve the information to consumers purchasing PPDS foods.
These changes will place a duty on food businesses to label PPDS food with a list of ingredients which emphasises allergens. This will make displaying allergen information the same as it is displayed on prepacked food labels, and will reduce consumer confusion. The Food Information Regulation requirements regarding allergen information for other forms of non-prepacked foods, such as foods which are not packaged and those packed at the consumer's request, are unaffected by these changes. This is because unpackaged food does not have packaging in order to place a label on, and the other is packaged in front of the consumer at their request.
As we mentioned, the new changes will become law from 1st October 2021, so whilst you still have plenty of time to make any changes to your offering, your food or your packaging and labelling, it would be best practice to do this sooner rather than later. Once the law comes into effect, failure to comply with trading standards law would lead to enforcement action and penalties. As a responsible provider of PPDS food, you should consider the foods you sell, check when and where they are packed and ensure your labelling meets requirements.
---
Prepacked for Direct Sale Food Infographic
We hope you have found this article useful in defining what PPDS food is and includes. Remember there are three main criteria an item must meet to be classed as PPDS. You can download the infographic with the button below and use it to assess whether the food you offer falls into this category. We have created this free of charge so that you can download and use it again and again.
---
What to Read Next: