Coaching vs. Mentoring: What's the Difference?
December 17, 2021
5 min read
Coaching and mentoring are two popular approaches that aim to help individuals to grow, develop, and achieve their full potential, usually in a work environment. Some people conflate the two approaches and use the terms interchangeably – however, there are important differences which need to be understood before you decide whether one or both methods would be useful in a particular context.
In this article, we will compare coaching and mentoring, describe their potential benefits, and touch on the key principles of making coaching or mentoring successful.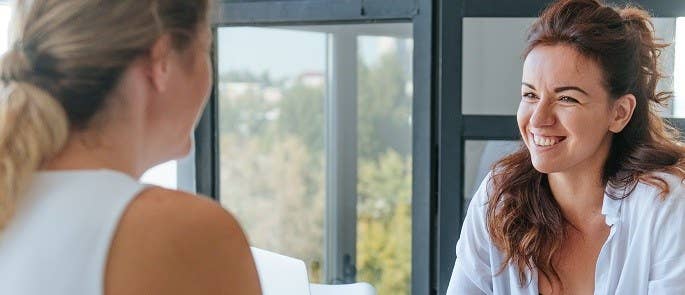 ---
What Are Coaching and Mentoring?
In the process of coaching, an individual is provided with guidance on their goals or objectives in order to help them reach their full potential in specific personal or career development areas. The coach helps the individual to come to their own conclusions and next steps by listening, questioning, and respectfully challenging their views – they can help them to shape or grow their mindset, and break goals down into more achievable steps.
In mentoring, a senior or more experienced individual acts as an adviser or guide to a junior or trainee staff member. The mentor provides support to – and feedback on – the individual, and shares their knowledge, skills, and/or experience to help them develop and grow, after taking the time to understand the individual and their personal challenges. Mentoring might open doors and opportunities to an individual, such as providing introductions to key stakeholders which enhance the mentee's career prospects.
You might use a coach for support when an individual is facing a specific challenge, needs to acquire a specific skill, or is being considered for advancement in an organisation. You might use a mentor as a form of personal development, such as to help an individual realise their potential, accelerate their development, or achieve more in their career.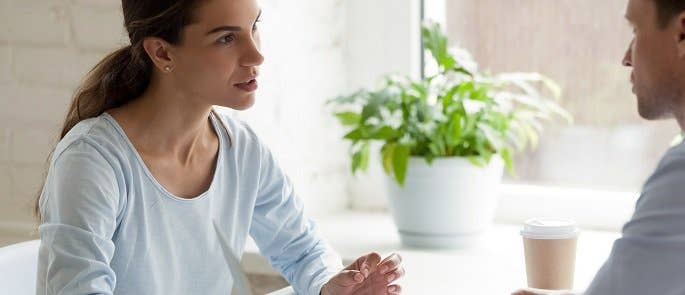 ---
Similarities and Differences Between Coaching and Mentoring
There are both similarities and differences when it comes to coaching and mentoring. It is important to understand this so you can best choose the approach that is right for you or for a certain context.
Similarities
Both coaching and mentoring:
Support a person's development, including sharing knowledge, increasing self-awareness, developing skills, and being exposed to new perspectives. This may lead to career progression and real, lasting change.
Are generally based on one-to-one relationships which are supportive and non-judgemental.
Generally involve a series of meetings over several months.
Tend to require a personal agreement (sometimes a 'contract') between those involved, which might cover the goals of the sessions and how progress towards these goals will be assessed.
Involve observing, listening, and asking questions to understand the individual's situation.
Use questioning techniques to facilitate the individual's thought processes.
Differences
The two approaches diverge in several areas – this can be seen most clearly from the table below, comparing them side by side. Broadly, however, the difference is that mentoring is directive (i.e., the mentor tends to do most of the talking during meetings, and may tell the mentee what to do), while coaching is non-directive (i.e., the coach gives the person being coached the opportunity to do most of the talking – such as by asking them questions – and the person may come up with their own action plan, with some prompting).
| Area of Difference | Coaching | Mentoring |
| --- | --- | --- |
| Focus | Performance and objective driven, designed to improve the individual's job performance, helping them assess their strengths and areas of development, achieve specific goals, or work through limiting beliefs. May also have an impact on attributes like social interaction and confidence. | Development driven and more general or holistic, looking at the individual's career as a whole. |
| Length of Process | More likely to be short-term (up to six months or one year), though it can last longer. Tends to end after a specific skill or objective has been acquired. | More likely to be long-term (lasting more than a year). |
| Formality | More formal and structured. Tends to have regularly scheduled meetings, like weekly, bi-weekly, or monthly. | More personal and informal. A sort of 'career friendship'. Sessions may take place as and when required. |
| Expertise | Coaches tend to have professional qualifications in coaching, though they may have no experience in the industry or role that the individual works in. They can apply their coaching skills across the board, including skilled questioning techniques which help the individual to reflect and make important decisions. | Mentors tend to have expertise in a certain specific role or industry which they can pass on to the mentee. No qualifications are required in the area of mentoring itself, though mentoring training is recommended. |
| Agenda | The coaching agenda is created by both the coach and the individual to meet the specific needs of that individual. | The mentoring agenda is set by the mentee. The mentor supports that agenda (e.g. by answering the mentee's questions). |
| Outcome | The outcome from a coaching agreement is specific and measurable (e.g. improvement in a specific performance area). | The outcome may change over time – results do not need to be specific nor measurable, and the aim is the overall development of the mentee. |
Note that a mentor may sometimes use the skills involved in coaching (e.g. asking reflective questions), and a coach may sometimes use a more personal approach (e.g. sharing their own personal experience).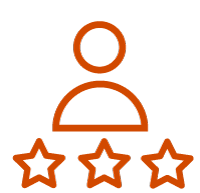 Want to Learn More?
If you're considering being a coach or mentor, our Coaching and Mentoring course will give you the practical tools and techniques to help you get started. Have a look at our course library to find out more about this and other courses.
When deciding whether to use a coach or a mentor, think about the differences listed above. It is helpful to consider what you want to achieve, and which method is best suited to that. It may be the case that the methods could complement one another.
Coaching vs. Training
Coaching might also be viewed as similar to training. The difference here is that training involves the sharing of information to teach an individual – and the trainer sets the topic or writes the material based on a brief or need of the individual. In contrast, as we have seen, coaches do not provide information or insights, but simply the space for the individual to come up with their own answers.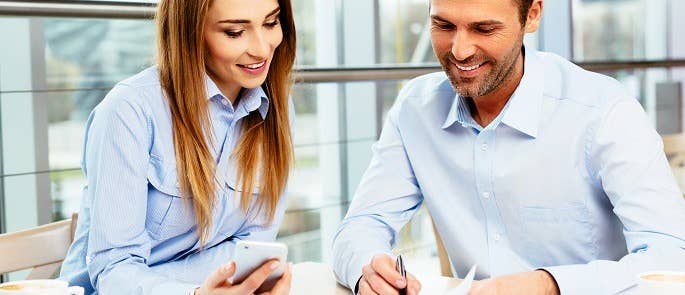 ---
What Are the Benefits of Coaching and Mentoring?
The benefits shared by both coaching and mentoring are:
They are both effective learning techniques which can improve individual performance.
They can increase employee engagement and retention.
They are easy to implement into any organisation or business structure.
They can increase the confidence and interpersonal skills of both people involved, as well as developing communication and leadership skills, and giving them exposure to different perspectives.
They can enhance morale and motivation, reducing staff turnover.
They help organisations to fulfil their goals and objectives whilst also taking into account the personal development needs of individuals.
Within specific industries, there are further benefits that coaching and mentoring can bring.
Coaching and Mentoring Benefits to Education
There are many benefits to having a coach or mentor in the education sector, and this is one of the reasons that all ECTs (formerly NQTs) are assigned a mentor to support them through their first two years. Teachers benefit from being given advice, guidance, and training on a one-to-one basis, particularly early on in their careers, as they often come up against difficult scenarios that need to be worked through (such as challenging behaviour), and may need to increase their confidence in taking on a whole class by themselves.
Mentors can reduce teachers' feelings of stress and isolation, as well as giving them a professional network which they can draw upon whenever necessary. They help teachers to be more reflective, which benefits their practice and, in turn, the students they are teaching.
Coaching and Mentoring Benefits to Other Workplaces
In other sectors, coaching and mentoring help employees to upskill, with benefits for both the workplace and the individual, such as helping the company to fill skill gaps or increasing revenue. Mentoring can increase the confidence and performance of both mentor and mentee, so if a mentor is chosen from within the organisation, this might be particularly beneficial. In addition, these processes can aid staff in forming stronger relationships with one another, which (again) impacts on performance and motivation.
Coaching and Mentoring Benefits to Sport
Coaching and mentoring might be of use to sports players (whether they are in school or older), as well as to sports coaches themselves. Sports players can, through sport, learn how to set goals, make healthy choices, take ownership of their learning, and develop core values like honesty and integrity – if they have a good coach or mentor. This can impact on their broader lives and future opportunities. Alternatively, sports coaches can always benefit from being mentored, as it helps them to learn, develop, and grow, bettering their practice and, in turn, benefiting the players.
---
Principles for Coaching and Mentoring Success
By familiarising yourself with the principles of coaching and mentoring, you can increase the likelihood that it will be successful. The principles are:
Ensure that there is trust, confidentiality, mutual respect, and sensitivity throughout the process.
Agree boundaries and ground rules, such as how often you will meet, how long the relationship will last, the different roles in the process, preferred methods of communication and feedback, and the desired outcome. This may be set out in a coaching or mentoring contract.
Allow the individual to drive the relationship, identifying goals and challenges and taking responsibility for their own self-reflection and development, without coercion.
Finally, if you are the coach or mentor, always seek assistance or advice where needed. The process is not purely one-sided, and coaching or mentoring sessions are an opportunity for you to grow and develop, as well as the individual you are working with.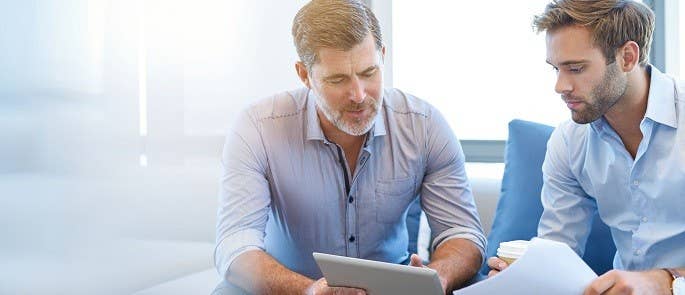 ---
Both coaching and mentoring are beneficial, effective methods of personal development. However, there are differences between the two approaches, which can be helpful to understand when deciding whether to implement them personally or in your setting.
---
Further Resources: