What is a Nutritionally Balanced Diet and Why is it Important?
December 10, 2021
5 min read
There are many different factors that contribute to a nutritionally balanced diet. This term is also something that might, at face value, look different from person to person and their dietary requirements. For example, the ways a vegetarian reaches their daily protein intake will look different to that of a meat eater.
A nutritionally balanced diet is something many strive for – but why? Is it because fitness influencers on Instagram told you so? Or, is it just a case of following along with the majority, as society's perception of what we deem to be a suitable diet shifts?
In this article we will provide a quick guide to understanding the components of a balanced diet and how that might look – helping you to understand its importance and how you can achieve it. We'll also provide you with a range of balanced recipe ideas, free for your use. You can use the links below to jump to particular sections within the article.
---
---
What is a Nutritionally Balanced Diet?
The term 'nutritionally balanced diet' has the potential to be viewed on a fairly broad spectrum. Once you break down foods, they are made up of the same sorts of nutrients, but these come in many forms. Essentially, a nutritious diet should be based on these six basic components:
Carbohydrate (including fibre)
Protein
Fat
Vitamins
Minerals
Fluids
A healthy meal doesn't necessarily have to come in the form of meat, rice and vegetables. Protein, for example, comes in many other forms besides from meat. Nuts, seeds, legumes, beans (in particular soya beans) are all meat-free sources of protein. You can read more on guidance for how to achieve a balanced vegetarian diet in our article here.
A nutritious diet does not mean cutting out or demonising particular foods or food groups. Carbs are not the enemy, fat is not to be feared – you can enjoy a balanced diet at the same time as enjoying a slice of cake with your cuppa. The key to eating a balanced diet is in the name – balance. However, you need to be aware that some foods hold a higher or lower nutritional value than others and thus, should be consumed more or less than others.
Calories, whilst not the most important part of a diet, are also something to be aware of. Different foods contain different calorific values and having a general understanding of the different calorie levels of foods can help you maintain a balanced diet.
It has previously been thought that calories are the most important factor when eating a healthy and balanced diet, and whilst there is a recommended calorie intake for the day to aim for, you should be more concerned with the types of food that you are eating.
For example, a day spent eating slightly more calories from whole foods such as fruit and vegetables, wholegrain starchy carbohydrates and lean protein is likely to be more beneficial for your health versus a day of slightly fewer calories made up from processed foods high in fat, salt and sugar. To find out more on processed and ultra-processed foods, check out our article.
Generally, the recommended daily calorie intake is 2,000 calories a day for women and 2,500 for men. However, this can vary massively for different people depending on age, metabolism and levels of activity.
Components of a Balanced Diet
As mentioned earlier, a nutritionally balanced diet is based on the foundations of 6 components – carbohydrates (including fibre), proteins, fats, vitamins, minerals and fluids.
An easy way to understand this is by taking a look at the Eatwell Guide. This is a pictorial design created by the Department of Health, explaining how to meet your nutritional needs, it looks at 6 different food groups:
Fruit and vegetables make up around one third of the chart, the guide stresses the need for eating a good variety of fruit and veg. There's nothing wrong with that bag of sweetcorn at the back of the freezer, but maybe swap it out for a green bean or aubergine every now and then.
Potatoes, bread, rice, pasta and other starchy carbohydrates should also make up just over a third of the chart. Opt for whole grain versions of foods like pasta, bread and rice where possible, as it's an easy way to boost your fibre intake.
Beans, pulses, fish, eggs and meat are a great source of protein. Aim for lean cuts of meat, less red and processed meats and two portions of fish a week (with one being an oily fish, like mackerel).
Dairy and alternatives are also a good source of protein and are an essential source of calcium. Alternatives such as soya milk and nut milks are also good options but do tend to be lower in calcium content and can be high in fat.
Oils and spreads should be eaten in moderation, try to use unsaturated fats where you can like sunflower or olive oil.
Foods high in fat, salt and sugar are not on the chart itself because they aren't actually needed in our diet, and so should be eaten less often and in moderation.
---
Why is a Balanced Diet So Important?
A balanced diet is important for many reasons. Most notably, enjoying a healthy, balanced diet can have a direct positive effect on your overall health as these two things are closely linked.
There are many health benefits that often come from having a nutritious and balanced diet, such as:
Lowered risk of heart disease, type 2 diabetes and some cancers.
Stronger bones.
Healthy skin, teeth and eyes.
Boosted immunity.
A healthy digestive system and gut.
A healthy diet can also help more specific groups of people for other reasons, as well as the benefits mentioned above. For example, a healthy and nutritious diet is essential for those who are pregnant as it supports a healthy pregnancy and breastfeeding. Folic acid is essential as it helps to create new maternal and foetal tissue during pregnancy, and dramatically reduces the risk of neural tube defects, such as spina bifida. A balanced diet during pregnancy is also linked to a healthy birth weight and brain development for the child, and can help the mother avoid anemia and fatigue.
A balanced diet is, unsurprisingly, also very important for children, it helps to:
Support brain development.
Support healthy growth.
Boost immunity.
Just as a good diet has positive effects on your health, a poor diet can equally have a negative impact. Without balanced nutrition, your body is more prone to disease, infection, fatigue and low performance.
Many common health problems are caused by nutrient excess such as:
Diabetes.
Obesity.
Arthritis.
Infertility.
High blood pressure and cholesterol.
Heart disease.
Stroke.
Nutrient deficiency can also have a negative effect on health and some common examples of this are:
Anemia.
Bleeding gums.
Brittle bones.
Tooth decay.
Mental health challenges.
It should also be noted that, if combined with an active lifestyle, a healthy and balanced diet can also help to achieve and maintain a healthy weight.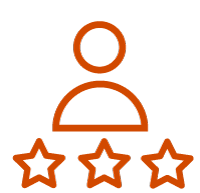 Want to learn more?
Consider our Healthy Eating and Nutrition training course to find out more on nutrition and how it affects health and wellbeing.
---
How Do I Achieve and Maintain a Nutritionally Balanced Diet?
There are many different things you can do to enjoy a nutritious and balanced diet. Enjoying the food you're eating is step number one here because, if you find yourself cast under a spell of eating bland salads and plain grilled chicken breast under the impression that's the only way to eat healthily, chances are you won't stick to it.
Below, we'll look into some ideas you can easily implement that will help you to not only achieve – but also maintain – a nutritionally balanced diet.
Using a Recipe Book
As mentioned above, finding recipes that you enjoy, and thus, will cook again is key to enjoying a healthy and balanced diet. Take the time to find some healthy and balanced recipes that taste good to you. Cooking can be a very subjective process. If there are some flavours in a recipe that you don't particularly enjoy, and their removal won't completely alter the base of the dish, you don't have to use them.
So you can find recipes and adjust them a little here and there to make them meals you love, or just find recipes that you love outright. Recipe books and booklets are a great way to collate your favourite recipes in one place – this can be in print, or you could add a whole load of links to your favorite online recipes to one document so that they're easy to locate. This is the first step to having a successfully balanced and healthy diet, next up comes a little pre-planning.
Meal Planning
Meal plans are an excellent way to stick to a healthier diet. If you plan ahead a little and utilise a meal planner to organise your weekly shopping and meals, you can easily stay on track with nutrition and healthy eating.
Going to the shops with a thought-out plan for the week's menu means you are more likely to buy the exact ingredients you need for it. In turn, this means you will likely save money and not waste as much food that you buy and then never include in your meals. It also means you are more likely to stick to the healthy meals you have planned, as you already have all the ingredients for them.
---
Examples of Balanced Meal Recipes
Finding nutritionally balanced meals that you enjoy can be challenging, so we have created a recipe booklet to help you.
The booklet is made up of 16 delicious recipes developed especially for the course and features a mix of breakfasts, lunches and dinners suitable for a wide range of lifestyles and dietary requirements.
Included for free in this article are:
This one is an absolute winner for breakfasts – balanced and flavoured with cinnamon, apple and sweetened with maple syrup.
Some elements of this recipe can be time-consuming – such as the 'crumble' topping and the stewed apple. However, both of these can be made ahead of time and stored in the fridge (for up to 5 days) until ready to use. Whether you make ahead and enjoy before work, or leisurely cook on a Sunday morning, these oats are a great way to give a spark of life into your morning porridge.
This stir fry acts as a quick and easy lunch – and is completely vegan! It comes together quickly and once you have the store cupboard ingredients stocked up, it is an inexpensive meal to throw together. We've used aubergine in the recipe, but if you have any other vegetables available, feel free to throw them in too and increase your daily intake of vegetables.
This recipe is a great way to increase your vegetable intake. It features a load of hidden vegetables, such as the courgette in the meatballs and so it is a great way to sneak some extra veg into the diets of even the fussiest eaters. You can also make extra to store in the freezer for another day, simply freeze the raw meatballs once you have formed them into balls. Make sure this is before they are cooked. You can then safely defrost them ahead of time and continue cooking as the recipe calls for. Once your sauce is made, this can also be frozen flat in freezer bags for a quick midweek pasta sauce. The meatballs can last around 3-4 months in the freezer and the sauce up to 6 months.
This article aims to not only stress the importance of a nutritious and balanced diet, but also looks to actually give you a handful of recipes to kick start your recipe collection and inspire you to eat a healthy and nutritious diet. The recipes we have included in this article are a sneak peek from an all new and exclusive recipe booklet, included in our Nutrition and Healthy Eating course which you can get here. If you try out any of these recipes, be sure to post photos of your recreations and tag us @highspeedtraining.
---
We hope you've found this article to be a useful insight into the benefits of a healthy diet and that you cook and enjoy the recipes we have provided. It is our aim for them to act as inspiration to get going in the kitchen, or to find a new favorite cookbook to delve into. For any more information, feel free to get in touch. High Speed Training offers a wide variety of courses and resources that can help.
---
Further Resources: