A Healthy Eating Plan for Fussy Eaters
February 8, 2023
6 min read
Everyone has different likes and dislikes when it comes to the food we eat, but food preferences shouldn't stop us from having a nutritious, balanced diet. Some people are particular about what they like, and are hesitant or unwilling to branch out from a select number of foods they'll try or eat, which can result in poor dietary variety. This is what we would class as a fussy eater.
In this article, we will discuss what a fussy or picky eater is. We'll also provide you with a range of ideas for healthy meals and snacks alongside tips for creating a meal plan that works for every type of fussy eater.
---
What is a Picky Eater?
Being described as 'picky' or 'fussy' with food is subjective. However, we tend to use these terms to describe someone who has strong opinions on which foods they will or won't eat, and they may be unwilling to branch out and try new foods. They may also refuse to eat a meal they usually like if it looks, smells, or tastes different to what they are used to.
Young children are commonly fussy eaters. They may refuse to eat at usual mealtimes, or refuse to try anything new. But this is often nothing to worry about so long as they are active and not losing weight. They should also have a diet that includes the four main food groups. Taste buds change as we age, and this is the same for children. Often, they will refuse a particular food one week and then love it soon after.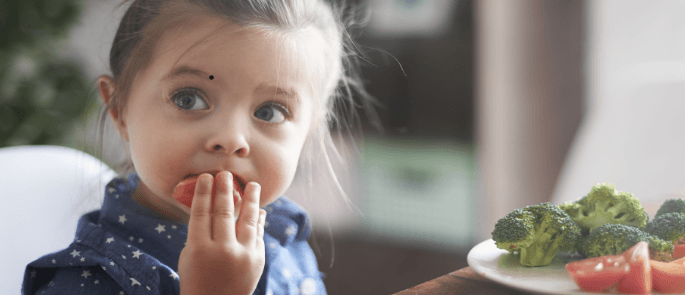 Adults can just as commonly be fussy eaters, and there are many different reasons why this may occur. Sometimes past trauma, stress and experiences as children can impact on their relationship with food – for example, if they suffered from an eating disorder, or had an experience of choking on food. Other times, there is no reason for someone's preferences, and they simply have a limited range of food that they like, or will eat.
Having a limited range of acceptable food or meals can mean that you don't get all the nutrients needed for a well-balanced, healthy diet. For more information, consider having a read of our article: 'What is a Nutritionally Balanced Diet and Why is it Important?'
It's important to remember that being a fussy eater isn't the same as having a food intolerance. This is a term used for people who have difficulty digesting certain foods, resulting in an adverse physical reaction to them if they are eaten. For more information on food intolerances, check out our article, here.
---
Healthy Meals for Fussy Eaters
As we've mentioned, it's important for everyone to have a nutritionally balanced diet, and that includes fussy eaters. It can be tricky to ensure that fussy eaters eat healthily and get a balanced diet. Below, we've compiled a list of suggestions for healthy meals for fussy eaters.
Chilli con carne with brown rice – you can make this just as you normally make chilli con carne, but ensuring that you use the leanest minced beef. Swapping white rice for brown rice gives the option for an even healthier version of this meal idea. Cook the meat in a low-fat cooking spray and serve with a low-fat sour cream or cheese.
Healthy homemade pizza – it's easier to make than you'd think. Use wholemeal flour for the base, pure tomato passata with basil, garlic and oregano for the sauce, and top it with shredded mozzarella, rocket leaves and halved vine tomatoes. You can put other vegetables on it as well – red peppers, onions and mushrooms all work well.
Poached egg and avocado on toast – place a poached egg on top of a slice of granary toast spread with crushed avocado, season with salt and pepper.
Vegetable stir-fry – these are great for using up lots of veggies, as you can add pretty much anything. Thinly slice the vegetables (peppers, broccoli and carrots all work well) and fry in a wok with sunflower oil. You can then add onions, garlic and a stir-fry sauce of your choice. Add noodles and soy sauce to add that final 'zing' of texture and flavour.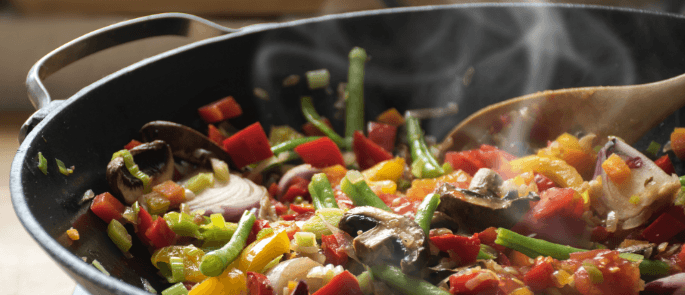 Crusty granary bread with low-fat cream cheese and tomato – think of it as a bit like a pizza, with the bread for the base and the low-fat cream cheese (try Philadelphia Light or ricotta) and sliced tomato for the topping.
Mushrooms on granary toast – mushrooms are delicious lightly fried in olive oil with a little milk, low-fat Philadelphia and wholegrain mustard. Add spinach for a healthy boost of iron. Serve on a slice of granary toast for a quick and healthy lunch.
Spaghetti Bolognese – this is a classic meal for a reason, and one that can cater to anyone, regardless of their food preferences. You can use a meat alternative instead of beef mince, and/or wholewheat pasta, if you prefer. You can also blitz carrots, courgette, onion and tinned tomatoes, filling the dish with vegetables without a fussy eater noticing.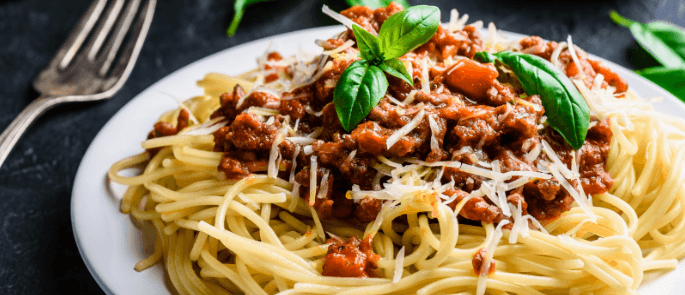 ---
Healthy Snacks for Fussy Eaters
Below we've listed some healthier options for snacks or smaller meals when you're feeling peckish or want a light bite.
Porridge with fresh fruit – porridge (and oats in any form) is a great choice for breakfast because it's filling, and releases its energy slowly throughout the day. Top your porridge with your choice of fresh fruit (bananas, strawberries and blueberries go particularly well) to finish it off.
Tropical smoothie – chop up a banana, a small mango and strawberries and blend them together with 300ml of orange juice for a refreshing and healthy start to the day.
Fruit salad – there's something about fruit salad that somehow makes eating fruit more fun; chopped fruit seems to taste better, too. Slice and dice a selection of your favourite fruits (you can include tinned fruit, but make sure it's in juice rather than syrup) and serve with a spoon or two of Greek yoghurt.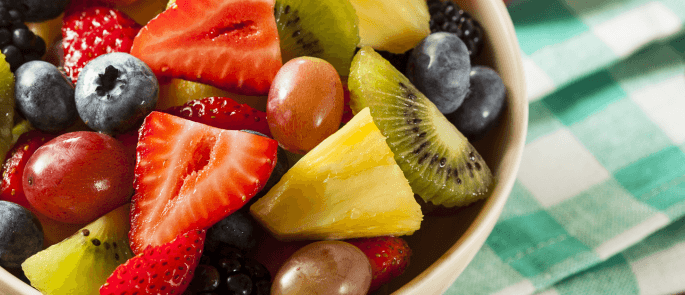 Dried banana chips – these have all the great taste of a fresh banana, conveniently packaged for grazing throughout the day.
Vegetable crisps – these are a delicious alternative to traditional crisps. Vegetable crisps are made from dried parsnip, carrot and other root vegetables, but don't let that put you off. These crunchy treats taste nothing like their raw form, and they're better for you than normal crisps.
Yoghurt-coated dried strawberry pieces – who knew that healthy snacks could taste so good? Dried fruit counts as one of your five-a-day and yoghurt-coated dried strawberries are a delightful way to up your intake.

Need a Course?
Our Nutrition & Healthy Eating training course provides an introduction to nutrition and looks at the importance of healthy eating. It also examines the effect your diet can have on your health and wellbeing, and includes a free downloadable weekly meal planner and recipe booklet.
---
Tips for Picky Eaters
While it can be more challenging, there are ways in which fussy eaters can ensure that they have a nutritionally balanced diet. Below, we've compiled a few tips that may help.
One option is to make food ahead of time and freeze it until you want it. Great examples of make-ahead food include: soups, stews, meat sauces and even some assembled recipes such as pies, lasagne or a fruit crumble. For more information on how to freeze food safely, take a look at our article, here.
The presentation of food can have a huge impact on whether or not we enjoy it, and this can be especially true of fussy eaters. Perhaps think about different ways of presenting or serving the food you eat. This can also help when trying new meals or foods.
Discover food pairings with flavours that you already know you enjoy. For more information on flavour, check out our article – which contains a free downloadable food pairing chart – here.
Look for recipes that use ingredients that you know you like, and start introducing some other foods or spices into that mix.
Refrain from adding salt or pepper while you're cooking if you have a bland palette.
If you have children who are picky eaters, avoid using food treats as a reward, as your child may start to think of sweets as nice and vegetables as nasty. Instead, reward them for good behaviour with something away from food, such as an activity around the house or a trip outside somewhere.
---
We hope you've found this article on healthy eating for fussy eaters informative and helpful. If you have any further questions, or wish to find out more information on the topics covered in this article, call a member of our friendly support team on 0333 006 7000.
---
Further Resources