Welcome to the Hub
December 11, 2019
3 min read
High Speed Training is proud to introduce you to the Hub. The Hub is our resource and knowledge base where you'll find over 700 guides, posters, quizzes and templates to complement all your training needs.
---
What Will I Find on the Hub?
You can find free training resources to help you using our core topic pages: Food Hygiene, Health & Safety, Safeguarding and Business.
Your development, both during and after training, is so important to us which is why we're bringing you this amazing resource, completely free!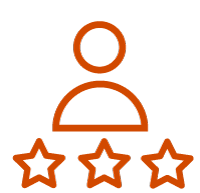 Need a Certificate?
If you need more formal training that is recognised by CPD and industry bodies, head back to our course library and check out our Food Hygiene, Safeguarding, Business, Finance and Health & Safety courses. We also provide certified training courses for personal development, too.
Free Training Resources By Industry
Whether you work in hospitality, education, healthcare, the corporate sector or trade, you'll find something to help you here. All our guides, templates and resources are organised to support our main training areas, both during and after course completion.
Why don't you take a look at how our training has helped the likes of takeaway giants, Deliveroo Editions and smaller independents such as Bobbins Cafe.
Let's meet the expert writers who produce our supplementary training material…
---
Research, Guidance and Expertise
We always stay up to date on legislation and guidance, using real-world insight and research to provide the most comprehensive training materials. Take a look at some of our recent industry deep dives…
Art of Hospitality: We looked at the challenges faced by hospitality and how, as a nation, we should be working to mitigate them. Read our findings from 250 hospitality professionals and 2000 members of the public to find out the real impact of recruitment, retention and Brexit on the sector.
Food Hygiene Ratings – Know the Score: How confident are you in the food hygiene and safety of restaurants in your local town? We took a look at the UK as a whole to see which locality housed the best and the worst eateries in terms of food hygiene.
Food Fraud: 86% of UK citizens believe they have never eaten mislabelled or missold food. Our recent research into the phenomenon of food fraud suggests it is more prolific than we might think.
---
We hope you've enjoyed our introduction to the Hub. Take a look at the core subjects of Food Hygiene, Safeguarding, Business or Health and Safety to see how we can help. If you need something more in depth, go back to our extensive course library or call one of our dedicated support team now on 0333 006 7000 to assess your training needs.
---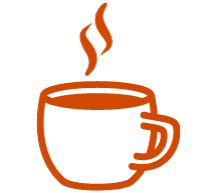 Further Reading