Mental Health Resource Pack for Schools
July 23, 2019
4 min read
With information revealing that half of all mental health issues present before the age of 14, we can see just how important it is that schools are equipped to support their students.
As a leading provider of online safeguarding training, High Speed Training produce materials designed to help teachers enable positive conversations about mental health in the classroom. Here, we've compiled them all together in a mental health resource pack for schools, so you can have them to hand as and when you need them.
---
Mental Health Resources for Schools
Our mental health resource pack includes:
A Guide to Promoting Positive Mental Health in Schools – Contains information on the current state of child mental health across the UK, plus activity ideas for teachers to foster positive discussions about mental wellbeing in the classroom.
A Guide to Improving Teacher & School Staff Wellbeing in Schools – Discusses the prevalence of 'teacher burnout,' what causes it, how to recognise the signs and how we can reduce the risk.
How to Write a School Mental Health Policy – Looks at why a school mental health policy is necessary, plus step-by-step guidance to creating your own.
School Mental Health Policy Example –  An example template to guide you through each section of a school mental health policy so you can design your own with ease.
Child Mental Health Quiz – A short quiz to test your staff's awareness of child mental health.
You can download yours below.

---
We've Been Shortlisted!
We're so proud to reveal that our mental health resource pack for schools has been shortlisted for the Teach Secondary Awards 2019. Congratulations to all the other nominees, we can't wait to have a look at the other resources in the Safeguarding category and see the dedication that's going into supporting our young people.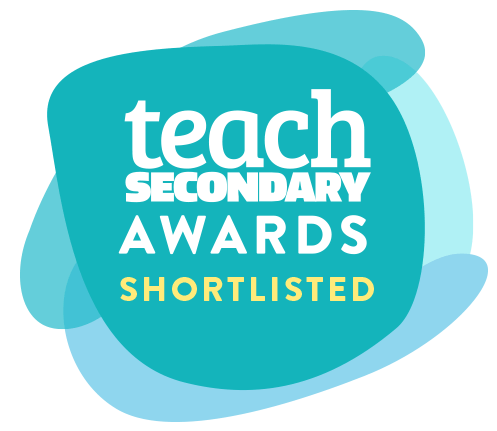 Keep your eyes peeled for the finalists, announced in October…
---
What to Read Next:
Subscribe for the latest Hub updates! Tell us what you're interested in hearing about:
We will always treat your personal details with the utmost care and we will never sell your details to other companies for marketing purposes.