Allergen Regulations for Takeaways and Distance Sellers
November 6, 2020
5 min read
As many as 1 in 3 people in the UK have an allergy or intolerance, the most common form being a food allergy. This number has risen 5% on average each year. Additionally NHS figures for adults show there is a yearly increase in life threatening allergic reactions and hospitalisations, double in 2020 than in 2013.
Failing to declare allergens to customers or providing correct allergen labelling could result in a fine, further action by authorities and increase the risk of causing harm to customers with allergies. With more and more restaurants turning to delivery options during lockdown, this brings additional legislation practices for business owners of takeaways and online or distance sellers.
This article will explain the current EU and UK distance selling regulations regarding when and how to provide allergen labelling information to consumers.
---
What Does 'Distance Selling' Refer to?
Distance selling is the indirect selling of products rather than selling directly to customers over the counter or face to face. This includes products sold online via a website, on an app, by phone or by mail order.
Examples of online and distance selling vendors include delivered takeaways such as Domino's Pizza, food ordered via an app such as Deliveroo, and call and collect takeaway orders. Furthermore, meal kit delivery services like Hello Fresh, websites that sell imported foreign foods, and products sold via Facebook all come under the category 'distance selling'.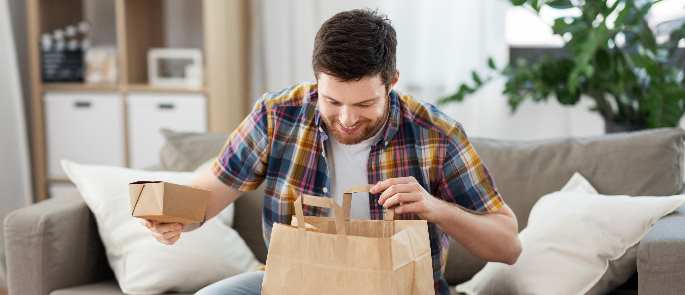 ---
Who Do the Food Information Regulations Apply to?
All food businesses must have a full traceability system in place to be able to track the ingredients, products or food-producing animals used in the finished goods. You must be able to produce this information on demand if a customer or Environmental Health Officer asks for it.
All food premises providing a delivery service should have an understanding of allergens. They must also provide allergen information for all products sold. In the UK there are 14 allergens that by law must be declared if contained in the food.
The 14 named allergens are:
Celery.
Cereals containing gluten (such as barley and oats).
Crustaceans (such as prawns, crabs and lobsters).
Eggs.
Fish.
Lupin.
Milk.
Molluscs (such as mussels and oysters).
Mustard.
Peanuts.
Sesame.
Soybeans.
Sulphur dioxide and sulphites (if they are at a concentration of more than ten parts per million).
Tree nuts (such as almonds, hazelnuts, walnuts, Brazil nuts, cashews, pecans, pistachios and macadamia nuts).
We have created a free downloadable poster to help you remember the 14 named allergens. Display it in your food premises as a reminder.
Food labelling is in place to warn those who are allergic to, or intolerant of, ingredients that could cause them to have a negative experience, such as an allergic reaction. Some allergic reactions can cause anaphylaxis – a severe reaction to an allergen that can be fatal for those who are affected. Businesses should therefore take food information regulations and allergen labelling practices seriously to avoid the potentially harmful consequences.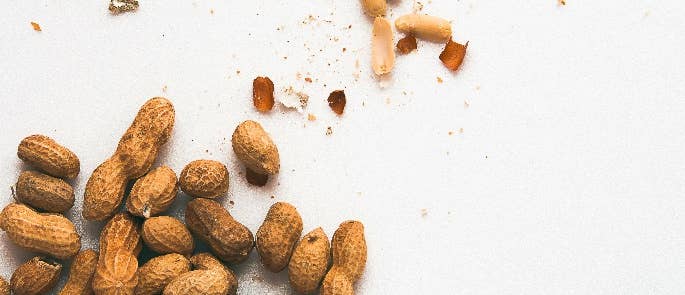 ---
What are the Legal Regulations for Distance Sellers on Food Allergens?
EU Regulation No 1169/2011 states that "any food supplied through distance selling should meet the same information requirements as food sold in shops". For distance sellers this means that the allergen information must be provided both before the sale and on delivery of the product. If you are providing an ingredients list, the allergens must be emphasised, such as through using bolding in a menu where they are mentioned.
Before the Sale
Allergen labelling should legally be provided before the purchase is concluded. This can be provided via:
A website.
A menu.
A catalogue.
Over the phone.
If the food product sale is through a website it is good practice for the customer to not be redirected to another manufacturer's web page. Providing this information fulfills the regulation requiring food sellers to supply allergen information to customers. This will apply to sites selling imported foreign goods and supermarkets that provide online shopping and/or click and collect.
Having a clear allergen list on your menu will help bolster the customer's confidence in your food safety practices. If you can't avoid cross contamination of allergens, then you should make your customers aware that you cannot create an allergen free dish. For example, you cannot cook gluten free food in the same oil that was used to batter fish containing wheat flour.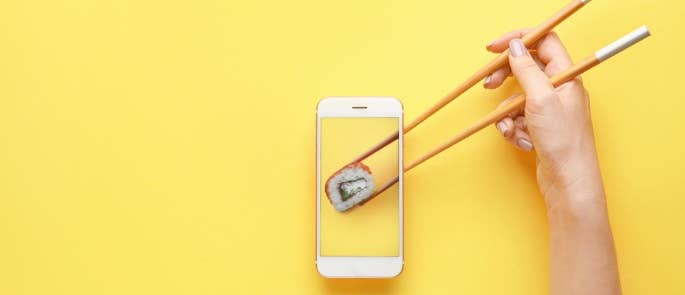 For Delivery
To fulfil the requirement of providing allergen information with the product, you could:
Create an allergen sticker.
Verbally give the allergens on delivery.
Include a menu which details the allergens. For takeaways providing a menu with the order, the individual components must be clearly labelled so the consumer can identify the items.
It is essential that staff and customers are made aware of any allergen changes. For example, if a customer has bought one of your products before, and it now contains an allergen that it previously did not, they must be aware and able to identify the allergen easily before they consume it.
Many distance sellers will use technology to have a system in place that instantly updates any labelling changes by connecting the ingredients and recipe database to the labelling printer. The updated information must be kept accessible to staff and updated for the consumer to view. Further guidance for the best practice of handling allergens can be found on the Food Standards Agency website.
---
Food sold through takeaways, online and distance sellers is on the increase with eating out at restaurants and purchasing in store declining.
All food distance sellers should have clear food allergen labelling both before the point of sale and on delivery of the product. If a finished good cannot be made in an allergen free environment, the customer must be informed – even the smallest fragment of an allergen can cause a reaction. Correct allergen labelling could be the difference between life and death.
---
Further Resources: