How to Become a Private Tutor: Information & Safety Guidance
March 11, 2019
5 min read
Private tutoring is a growing career opportunity with many benefits. It allows you to work flexible hours, generate a great source of income, and see the rewards that your hard work has on somebody's educational achievement.
A study by Sutton Trust found that more than 40% of pupils in London had a tutor at one point in their educational career. Clearly, private tutors are in popular demand. If you're patient, approachable, and passionate about your subject, then private tutoring could be a great opportunity for you.
This article will explain all you need to know about how to become a private tutor.
---
What Qualifications Does a Private Tutor Need?
In the UK, there are no standard qualifications that you need to be a tutor. For example, you don't need to have teaching experience or a teaching qualification. However, you should have a great amount of knowledge in the subject area you plan to teach – ideally you should be a graduate in the area. Ultimately, it's up to the tutee's parent or carer whether they think you're qualified enough.
However, gaining work experience in a school or educational setting would be very beneficial. This shows that you have experience working with children, which can act as a trust signal to potential clients.

---
How Do I Set Up My Tutoring Business?
You may be wanting to set up a tutoring business as a full-time endeavour. Or, you may be a university student or already working in the education sector and wish to gain more teaching experience or extra income. Whatever your situation, it is still considered as your own business and can have numerous benefits in terms of your employability. The following steps will advise you how you can be as successful as possible in getting your business endeavour started.
Update Your CV and Register Online
Before you set up as a tutor and advertise your services, you should firstly update your CV. Adapt it so that it's specific to the tutoring role you're planning to fulfil.
Your CV should include:
Any relevant experience. For example, if you've worked or volunteered with children in the past, or taught in any capacity.
Any relevant skills you have. If you hold a driving license, it would be beneficial to include this to show that you can travel to tutees.
Your specific qualifications and how these make you suitable for the role.
References. You should aim for at least two: one from an educational setting and one from an employment one. These enhance your credibility and support your CV. Once you have established tutees you may want to ask them if they'd be happy to provide a supporting comment or reference.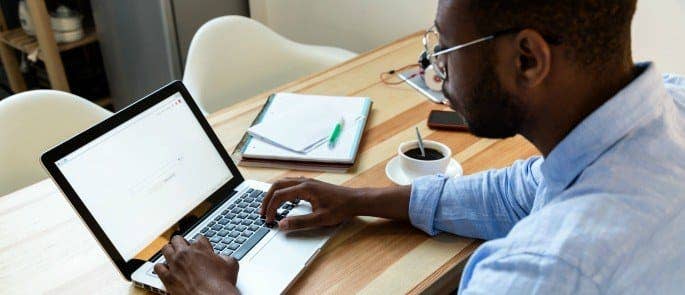 Register Tax, Insurance & Other Legal Bits
General aspects of law apply in the tutoring industry, and it's important that you comply with them.
Firstly, you need to set up as a sole trader.  To do this, you must register for Self Assessment and Class 2 National Insurance as soon as you can after starting tutoring. You can do this through Gov.uk.
You have a number of responsibilities as a sole trader:
Keep records of your sales, expenses, and income.
Send a Self Assessment tax return every year. You should complete this every year after 5th April. You have three months from when you begin your self-employment to tell HMRC and obtain your Unique Tax Reference (UTR) number.
Pay Income Tax on your profits and Class 2 and Class 4 National Insurance.
If you work elsewhere, and you plan to tutor privately on top of your current job, you must still register for self-assessment.
Secondly, you should invest in insurance. Public liability insurance is generally recommended for tutoring businesses. This insurance covers you if a member of the public suffers an injury or their property is damaged because of you. It includes cover for compensation claims, legal expenses, costs of repairs, and medical fees. You could also take out professional indemnity insurance. This type of insurance covers any compensation and legal fees that you may need to pay if somebody makes a claim about you.
If you plan to tutor in your own home, you should also conduct a simple risk assessment to identify any possible risks to health and safety. Look for any hazards, such as trailing wires and a cluttered workspace, and rectify these to promote good health and safety. You should also consider any allergies, such as if a student is allergic to pet hair and you have a pet, and plan accordingly.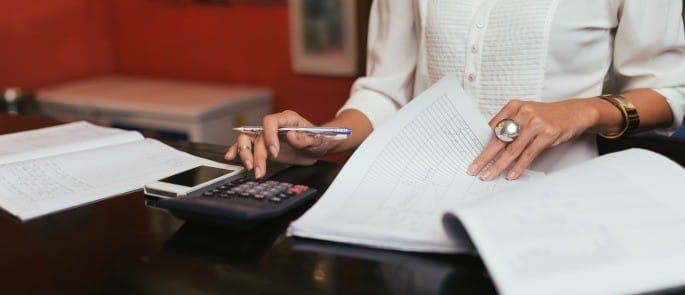 Advertise your Services
You need to successfully promote your tutoring services to get your business started. You may want to register with a private tuition agency who will advertise you to potential clients. Online agencies such as Tutorful and First Tutors are trusted tutoring sites that allow tutors to set their own pay rates and manage their tutees. However, be aware that most agencies either take a percentage of your earnings during your time with them, or upfront.
It is possible to advertise your services yourself. You can do this for free by using social media or by putting up advertising cards in local newsagents or other shop windows. In particular, social media can be a useful, and free, tool to use. You could set up a Facebook business account and ask your friends and family to show support by sharing the page or suggesting you to people who are looking for a tutor.
Consider Tutoring Online
Online tutoring is becoming increasingly popular. It is a flexible option for both tutors and tutees and eliminates the need for a private study space. The work takes place at a time that is convenient and reduces the cost of travelling for both or either party. If you are intending to tutor part-time alongside other commitments then doing so online may be easier if under time constraints.
You could:
Use free video call software such as Skype or Google Hangouts to carry out your sessions.
Register with an online tutoring agency such as MyTutor. MyTutor has its own 'Online Lesson Space' which allows the student and tutor to video chat, share documents and teach using an interactive whiteboard that both can see. Remember, agencies are likely to charge for the use of their services.
Keep all learning documents and resources in an online folder, such as Google Drive. You can manage what your tutees can access and assign them work to complete from here.
Even though your tutoring business is online, you are still considered a sole trader and must follow the same rules as a general private tutor that are outlined in this article.
---
Does Safeguarding Apply to Private Tutoring?
As a self-employed tutor, you're not required to have a Disclosure and Barring Service (DBS) check by law. However, it's advisable for you to have one as many parents and carers will ask to see this before you begin to tutor their child. You will have to cover the cost of this yourself and it can take a few weeks to process, so plan ahead and request one sooner rather than later.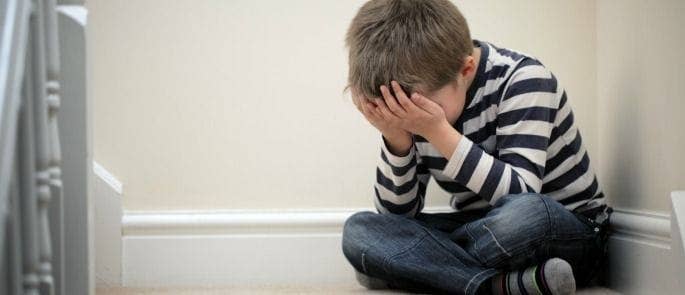 There are some essential safeguarding precautions you should take when you tutor children:
Have the child's parent either in the same room or an adjoining room with the door open. If a claim is made against you, this person can act as witness.
Never tutor in the child's bedroom.
Avoid social relations with the student. Unless you are arranging tutoring sessions, any messaging must be avoided. If you do message a student to arrange a session, you should always copy their parent or carer into the message.
Avoid physical contact with your tutee.
If a child shares any information with you regarding abuse or bullying, you can't ignore it. You should discuss issues with the child's parent or carer if this is appropriate. If it isn't, such as if the accusations are about them, you have a duty to share this information with the relevant authorities. You can report issues of child abuse to your local council through the Gov.uk website.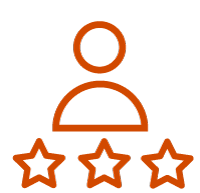 Need a Course?
In taking our Safeguarding Children Training, you can ensure that you understand your responsibilities for any children under your care, and feel confident in carrying out the appropriate actions should you have any concerns.
---
Personal Safety
As well as understanding safeguarding for your tutee, you must also ensure your own personal safety when you're tutoring.
Some simple steps you should take are:
Speak on the phone to a client before the session. This can give you an indication of their character and you should listen out for any inconsistencies in what they say.
Tell somebody that you have a tutoring session and how long it should last.
Take your mobile phone with you when tutoring.
Remain vigilant of your surroundings and behaviour.
Don't let anybody pick you up by car.
Although these points may seem extreme, and problems are rare, it's important to consider your safety when tutoring.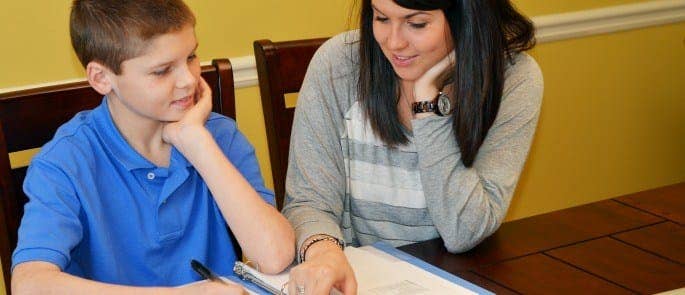 ---
What Should I Do For the First Tutoring Session?
When meeting a potential new tutee, it's important that you are able to understand what areas of learning need focusing on, and how they are likely to learn best, as soon as possible. To make this process easier you should ask the student questions before the lesson. You may want them to fill out a questionnaire before meeting to give you a chance to prepare. You should know the subject, their age or level, the exam board, their current level and what they hope to achieve from the tutoring.
During the first session you should:
Get to know the student a bit better. Understanding what they are like as a person is going to help you to identify how to adapt your approach to teaching them.
Introduce yourself. While you should ensure you maintain a professional demeanour, you want your students to feel comfortable around you and not intimidated.
Explain how the sessions will work and what they should expect.
Ask the student to talk you through their work. This will help you identify where they feel they are struggling and where they feel more confident.
Engage the student through multimedia resources such as videos or diagrams. You want them to be interested in the subject you're teaching so try and make your own enthusiasm for the topic show!
Build a relationship with the student's parents. Ultimately, they are the ones who are likely to be paying for the sessions, so take the time to converse and explain their child's learning with them.
---
We hope that you found this article useful and you now know how to become a private tutor. For further resources to help you, take a look at the list below. You can also find our Safeguarding Children Online Training, here. 
---
What to Read Next: