How Often Are Food Hygiene Inspections?
August 7, 2019
5 min read
If you own a food business, an Environmental Health Officer (EHO) is authorised to visit your premises, unannounced, to inspect food hygiene standards. Knowing what to expect during an environmental health inspection can be daunting and, as a food business owner or manager, you need to be aware of what EHOs will be looking for.
To help you get prepared, we have compiled some frequently asked questions about the inspections, including how often they are, what you can expect from them and what to do if you disagree.
---
How Often Are Food Hygiene Inspections?
An EHO can carry out a food hygiene inspection of your premises at any time. After each inspection, the FSA give a new food hygiene rating ranging from 0 to 5. A score of 5 represents high food safety standards and is what you should be aiming for.
The frequency of environmental health inspections depends on a number of factors concerning the potential risk to public health. This includes:
When a food business is first opening. This also covers cases where the type of food that is sold from a premises has changed drastically. For example, a premises that was trading as a bakery but is now a butcher.
Businesses that, as a result of a previous food hygiene inspection, have a low food hygiene rating. If your business does poorly and is deemed by EHOs as a potential risk to the public, expect follow-up inspections.
When a local authority receives a complaint about potential breaches in food hygiene at a business.
There is no specified time frame as to how often an environmental health inspection must take place. The Food Standards Agency (FSA) state that, typically, high risk businesses will be inspected every 6 months until the risk to public health is reduced. In comparison, this duration of time increases up to every 2 years for lower risk premises. Very low risk businesses, such as those with a 5* food hygiene rating, may not be inspected for over 2 years.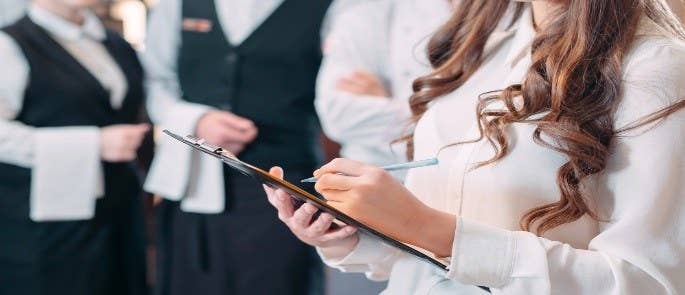 ---
Will I Be Informed about the Visit?
You will not be informed when an EHO is coming to visit your premises. You can't deny an EHO entry as they are legally obliged to carry out a food hygiene inspection. EHOs turn up unannounced because their job is to assess the premises on a typical day. If it was known that they were coming, owners would likely make sure they were strictly abiding by food hygiene regulations. On an average day this may not be the case.
By following food safety law at all times, you will never be caught off guard. Doing so will also protect the health and safety of your employees and customers.
---
Do I Have to Request an Inspection?
Upon starting a new food business or taking over an existing one, you must register it with the local authority. This is a legal requirement that you must do at least 28 days prior to opening. You do not need to request a food hygiene inspection as this will happen automatically. Typically, you will receive your first visit by an EHO within 28 days of having submitted your application for registration.
However, you can contact your local authority and request an inspection. This shows you are being proactive and is good evidence for the 'confidence in management' criteria of the rating.
To help you to comply with food safety regulations, you can also request an informal visit from an EHO before the official inspection. During this visit, the EHO will evaluate your premises and food safety standards and then suggest how you can improve. While some councils will offer this for free, you may be required to pay a fee for this additional service. This fee is likely to be worth paying as it puts you in a good position and demonstrates that you take food hygiene seriously.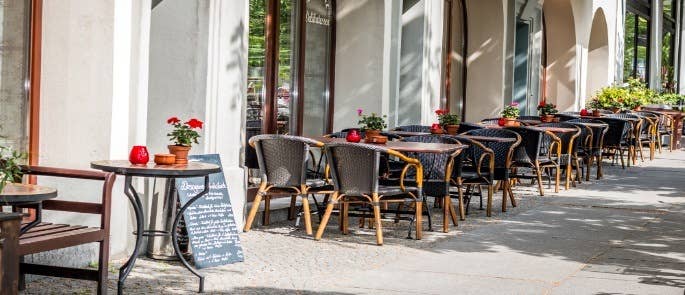 ---
Can I Request a Re-visit?
You can request a re-inspection for a new rating once you have made the improvements requested. Details on how to do so can be found on the Food Standards Agency website. Usually, the local authority will make an unannounced re-visit within three months of the end of the three months 'stand still' period. This 'stand still' period is in place to give you sufficient time to make the changes requested.
In England, some local authorities charge a fee to cover the costs of this additional service. In Wales and Northern Ireland, all local authorities request a fee for a re-visit. If there is a charge, this will be outlined in the same correspondence as your initial food hygiene rating.
The FSA have recently reported on a scam in which a person claiming to be from either the FSA or the local authority has been approaching food businesses and demanding money for a food hygiene re-rating. Businesses were told that if they did not pay, they would be given a fine. You will only ever be asked to pay for a re-inspection by the local council themselves, and on your own request for a re-visit. An EHO would not ask you for payment for a re-inspection themselves.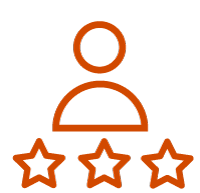 Need a Course?
Our How to Improve Your Food Hygiene Rating Course is designed for those who manage food premises, whether catering, retail or manufacturing, who want to improve their rating under the Food Hygiene Rating Scheme (FHRS).
---
What Do Environmental Health Officers Look For?
During the inspection of your premises EHOs will consider the health and safety standards you adhere to (or disregard) on a typical day. They will assess you on the following factors: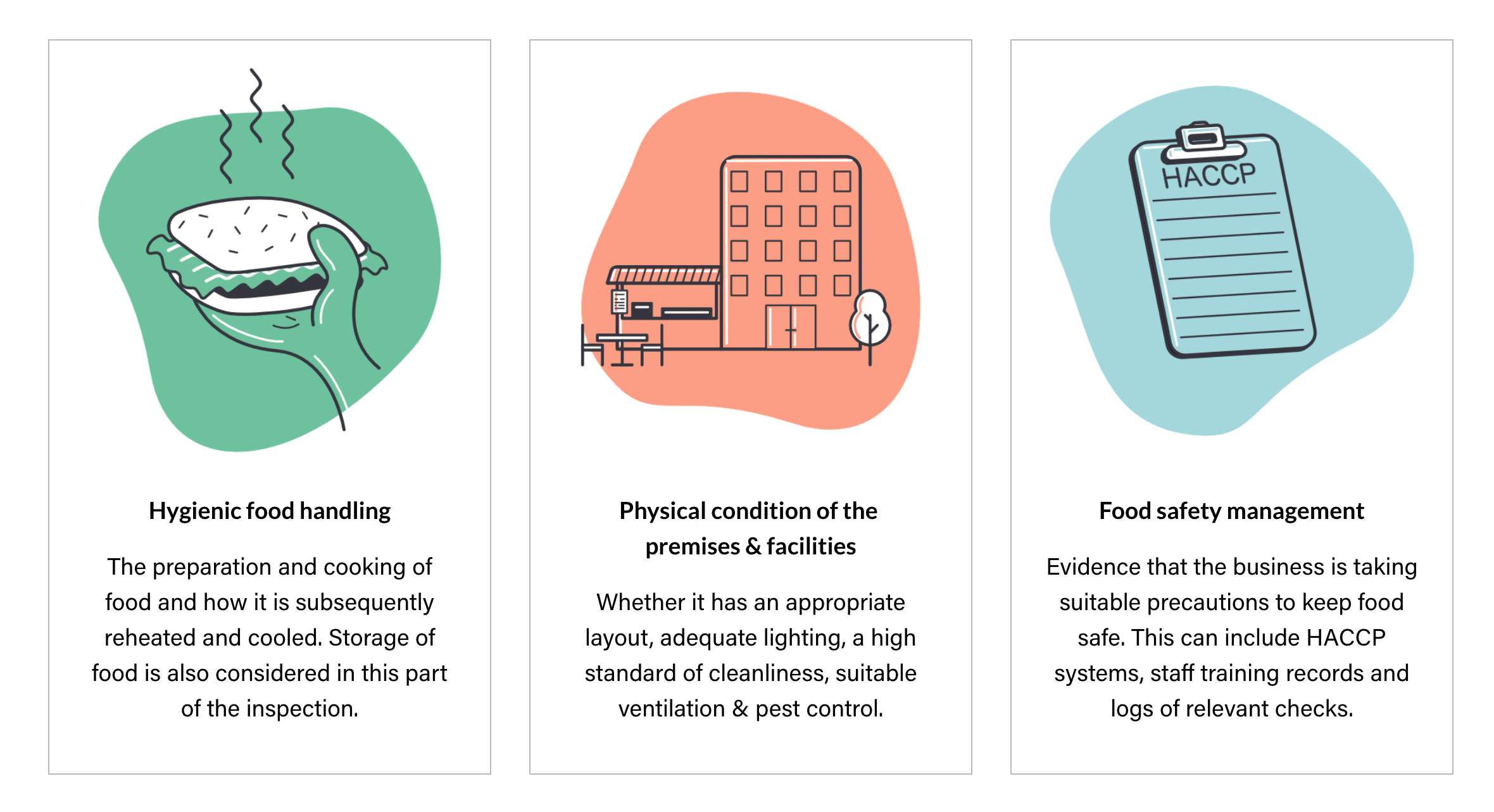 As mentioned, following the assessment the business will be given a food hygiene rating. If there is a serious risk to public health the EHO has the authority to stop part of the business or close it down completely until it is safe. Businesses with low ratings will be told by the EHO how to improve their hygiene standards and be given a time frame to do so by.
To help prepare you for an EHO inspection, download our Food Hygiene Inspection Checklist.
---
I Disagree with My Food Hygiene Rating, What Do I Do?
If you disagree with the scoring decision, you can make an appeal and request a further inspection. Before doing so, you must try to understand why the visiting EHO gave that rating. You can contact the food safety officer at your local authority who will be able to explain what led to your rating.
If you still believe that it's unfair, you can appeal in writing to your local authority. This must be done within 21 days of receiving your food hygiene rating or the local authority will publish your rating online. Following your request, you will be informed of the result within 21 days of your appeal reaching your local authority.
For step by step guidance, visit our article How to Appeal a Food Hygiene Rating.
---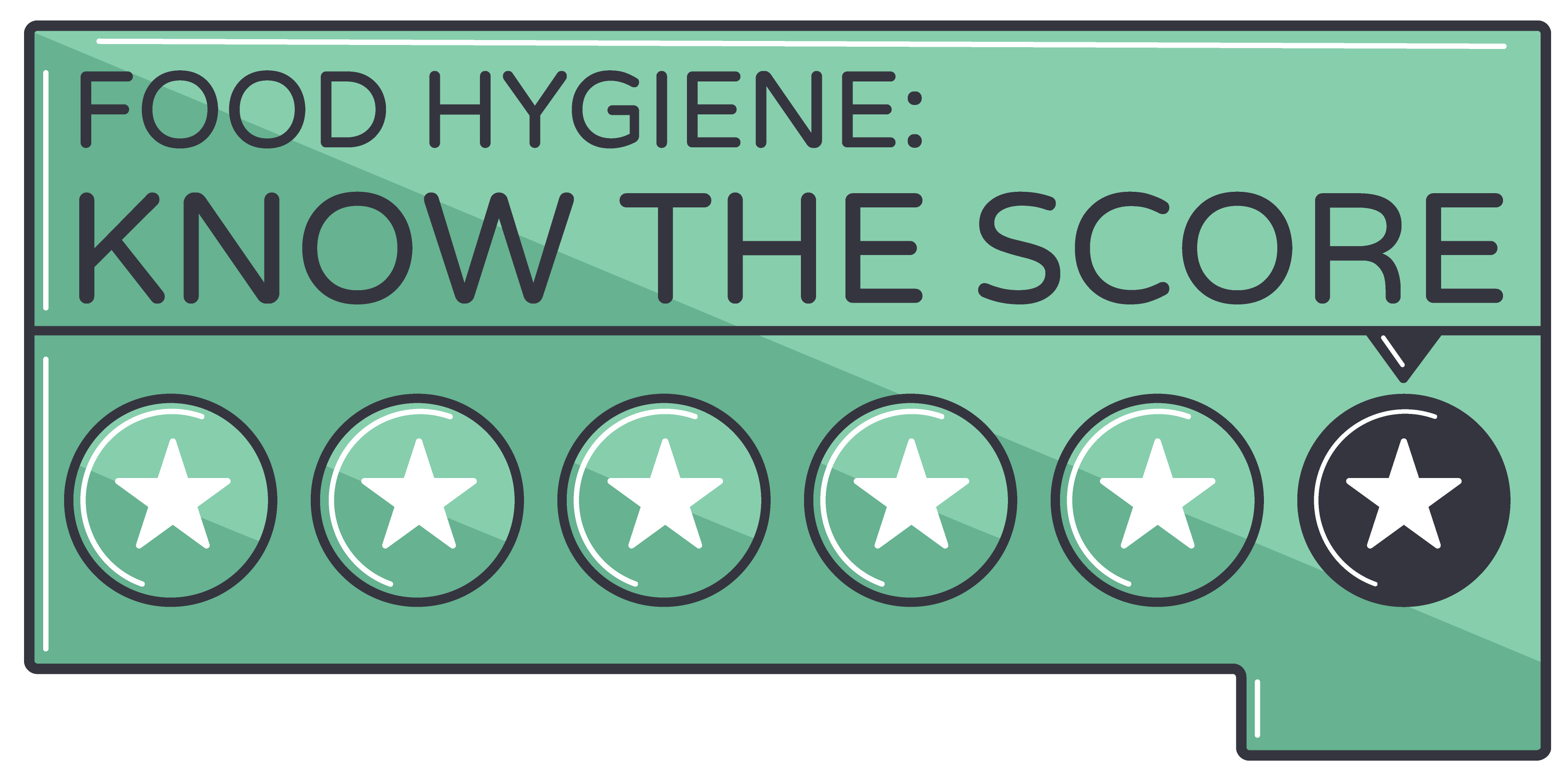 Would you like to learn more about the Food Hygiene Rating Scheme, why it matters for businesses & consumers and which UK cities are the most hygienic?
---
What To Read Next: