What is the Importance of Effective Communication in the Hospitality Industry?
February 17, 2023
5 min read
Effective communication is vital in all industries but particularly those where you encounter members of the public on a daily basis, such as in hospitality. In the hospitality industry, it's likely that you'll come across people from all walks of life and with varying needs, including those with a vast array of food hypersensitivities. Therefore, the main role of your communication should always be to ensure inclusivity and mutual understanding.
In this article, we'll outline the role of communication in the hospitality industry, whether you work in a small coffee shop or a large chain restaurant, as a team leader or as a weekend worker. We'll explain why effective communication is so important (including the benefits it can bring and the barriers you may face) and provide you with a few top tips for improving communication in your own hospitality business.

---
What is the Role of Communication in Hospitality?
Good communication skills play an important role in all businesses, no matter their size and no matter how many people they deal with. Consider who you communicate with in your hospitality role currently – it may only be other staff members in the kitchen but it could also be hundreds of paying customers – and think about how you communicate with these people, for example, is it face-to-face or over the phone?
The nature of the hospitality industry means that you will likely be interacting with multiple different people on a daily basis, whether customers, staff or suppliers, so it's important that you have effective communication skills. It's also important that you understand each of these different people has different communication needs, so you should recognise how to tailor your approach accordingly for each individual.
The main role of communication in the hospitality industry is to promote inclusion, understanding and clarity for your customers.
To help with this, it's useful to understand that communication can be split into two categories: verbal and non-verbal. Verbal communication is about the words you choose to use and the manner in which you say them. Non-verbal communication refers to your use of body language. When combined, verbal and non-verbal communication help to give people an overall picture of your meaning, so be aware of how the two interact. For example, if someone is apologising for being late for work but they're shuffling their feet, fiddling with their fingers and avoiding eye contact, what impression does this give?
However, in all situations, be sure to consider the individual needs of the person you're speaking to, as misunderstandings can arise if you're unaware of someone's communication difficulties. For example, a person on the autistic spectrum (a type of neurodiversity) may lack regular eye contact, but this doesn't mean that they're untrustworthy or disinterested. Similarly, someone with a cognitive impairment may require you to speak more slowly or loudly to enable their understanding.
Additionally, customers with food hypersensitivities may require more clarity and understanding from you, as in cases of severe allergies, they may be particularly anxious and the way you communicate with them can help to put them at ease.
Want to learn more about inclusive communication in the workplace? Take a look at our article, here.

---
Why is Effective Communication Important in Restaurants?
Effective communication is important in the hospitality industry because it:

Communication with Colleagues
Good communication between colleagues is important in a restaurant because, if communication breaks down, relationships will struggle and efficiency will be reduced. It can also lead to a toxic work environment where high employee turnover becomes a problem.
If you're a front or back-of-house employee, then effective communication is particularly important for ensuring the right information reaches the right people. For example, if a customer explains to the server that they have coeliac disease, it is vital that this information is passed on to the kitchen staff accurately. Communication is also important for ensuring tasks get done efficiently between members of your team, maintaining positive relationships with your colleagues and enabling you to support others if they need help.
If you're a team leader or manager, then effective communication is important for problem solving, leading the team with conviction and establishing trust. It enables you to increase the productivity of your staff members as they are kept well-informed of their tasks and your expectations. As a leader, good communication skills enable you to build solid relationships with your team members so that they feel motivated, valued and in-line with your vision.
As highlighted previously, communication is key when it comes to keeping customers safe. Particularly when serving customers with food hypersensitivities, it is vital that the whole team are aware of the ingredients which are used in all of the food products on offer, so that food hypersensitive customers are not exposed to an ingredient which would cause an adverse reaction.
Communication with Customers
Effective communication is important for your restaurant customers because, without it, they may not receive the level of service they expect, may leave you a bad review online or – even worse – may experience a fatal allergic reaction because they've received incorrect or misconstrued information.
Communicating accurate allergen information to your customers is paramount in hospitality and perhaps the most important role that effective communication plays. By law, all food businesses must be able to provide accurate allergen information to customers, and a large part of this means being able to communicate the information clearly. This includes both written and verbal communication.

It is important for staff to be aware of allergies, and also wider food hypersensitivities, including food intolerances and coeliac disease. Allergies can range from mild to life-threatening. Food intolerances tend to cause unpleasant symptoms but are not life-threatening. When it comes to coeliac disease, as with allergenic ingredients, even trace amounts can cause an adverse reaction, damaging the person's small intestine.
All members of staff must be able to verbally communicate accurate information about which of the 14 allergens are included in each food product you make, sell or serve. If a customer requests allergy information, it's essential that you understand how to find that information and that you communicate the correct answer to them in a way they can understand.
Natasha's law also means that foods prepared, packed and sold on the same premises (PPDS) – for example, a sandwich or salad packed on site – must include an ingredients list, with allergens clearly highlighted. Businesses must also include 'may contain' allergens in the ingredients list – for example, if they cannot be certain of avoiding any cross contamination from any of the named allergens. To learn more about Natasha's Law, check out our article here.
Sadly, Natasha's case is not an isolated incident. In 2017, Owen Carey suffered a fatal allergic reaction to a burger which he ate, having received incorrect allergen information, this time, provided by the server in the restaurant.
Owen's Law is a campaign set up by members of his family. Part of the campaign states that best practice for businesses is to have allergenic information clearly visible on the face of the menu for all customers to see for themselves. It is important to think about not only the requirements by law when it comes to communicating allergenic information but also how you might be able to go above and beyond to communicate this information to customers.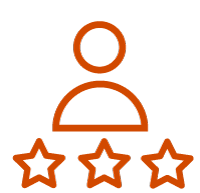 Food Allergen Awareness Training
At High Speed Training, we offer a range of training courses that can help you develop the skills you need to be successful in your hospitality setting. This includes our food allergen awareness course. Food Allergen Awareness.
---
Communication Barriers in the Hospitality Industry
Communication in the hospitality industry isn't always easy and sometimes you'll find yourself involved in a difficult conversation, whether it's with a colleague or a customer. Misunderstandings can also happen if communication is ineffective, leading to conflict or customer dissatisfaction.
Often, the reason for poor communication is because of barriers that prevent you from communicating effectively. For example: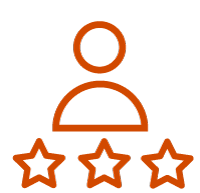 Want to Learn More?
At High Speed Training, we offer a range of training courses that can help you develop the skills you need to be successful, including communication. This includes courses like Managing Customer Conflict and Communication Skills.

---
How to Improve Communication Skills in Your Restaurant
Improving your communication skills in hospitality is simple to do and will bring many benefits to you and your customers. Often, you just need to make small changes to ensure your communication is as effective as it can be.
Consider the following advice for improving communication skills in hospitality:

---
We hope you've found this article on the importance of effective communication in the hospitality industry both informative and helpful. If you have any further questions, or wish to find out more information on the topics covered in this article, please don't hesitate to get in touch with us at High Speed Training!
---
Further Resources: