How to Promote Safety in Hospitality: COVID Safe Guidance
March 3, 2021
5 min read
The COVID-19 pandemic has had a significant impact on the hospitality industry as a whole. Going forward, it will undoubtedly affect the way that hospitality businesses operate, including the safety measures that need to be introduced. As the government begins to consider reopening venues across the country, it has never been more important to understand how to promote safety in the workplace.
While it has been announced that venues will open no earlier than April 12th and only operate outdoors to begin with, it's important that you're aware of how to make your business a COVID safe workplace. Even once businesses are open, customers may still feel apprehensive about starting to visit hospitality venues again following the pandemic. As such, promoting safety is essential to help to put them at ease.
This article will outline why health and safety in catering and hospitality is important and explain ways that you can promote safety in your business. Doing so will reassure any potential customers and also ensure the safety of your staff.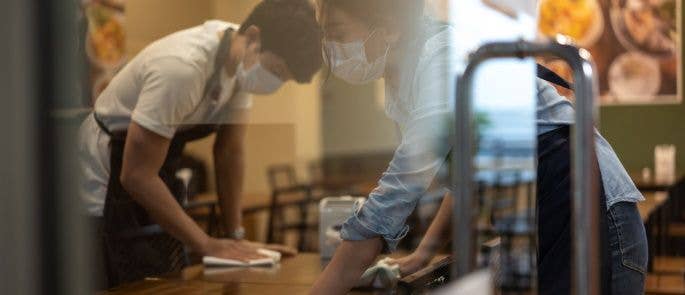 ---
Why is Health & Safety Important in Hospitality?
Even before COVID-19, health and safety has always been vitally important for hospitality businesses. In order to comply with health and safety law and the principles of HACCP, there are a number of safety measures to follow. These should be carried out to ensure the safety of both employees and customers.
Proficient cleaning and handling practices must be in place in all hospitality venues and good personal hygiene practices must be adopted. Hygiene has always been incredibly important in the hospitality industry. Having good practices in place helps to prevent bacteria from spreading to food, and this has become even more crucial since COVID-19.
In these challenging times, it is understandable that people may feel apprehensive about their safety when returning to hospitality venues. Ensuring that your business is prioritising its high standards of health and safety will help potential customers feel at ease about returning. According to the Customer Sentient Tracker from KAM Media, 94% of people who have visited hospitality establishments since July 2020 feel confident enough in safety measures to return once they are able to do so.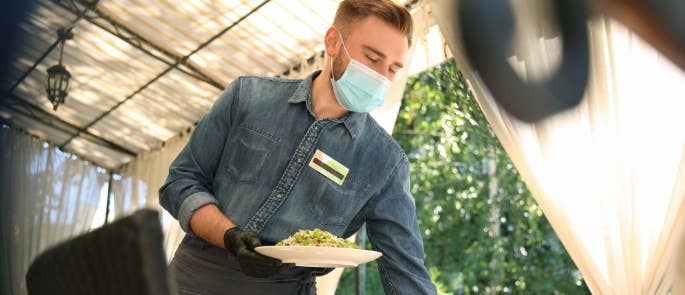 ---
How Do I Ensure My Hospitality Business is COVID Secure?
Before you reopen your business, you need to consider the measures that can be implemented in order to protect your employees and customers. This can be done by conducting a thorough risk assessment. That way you can identify any areas of concern and produce solutions to combat these and ensure everyone's safety.
You can find a free risk assessment template here, although it is important to remember that every establishment will have its own specific risks and so you will need to make alterations specific to your setting.
Personal Hygiene
Like with any virus, regular hand washing and sanitisation is the simplest and most effective way to prevent spreading bacteria, and the same can be said with COVID-19. You should already have high standards of personal hygiene among your employees. However, if you do want a reminder on how to properly wash your hands, you can read our 7 Steps of Hand Washing article.
Staff should also stay away from the premises if they feel unwell. Make sure you encourage staff to speak up if this is the case as having them onsite could potentially put other people at risk.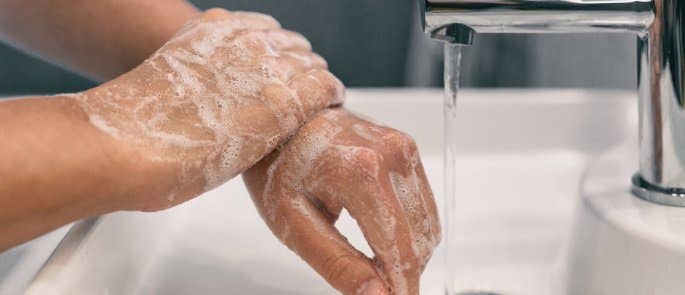 Enhanced Cleaning Practices
Regular and efficient cleaning practices should be second nature to your staff and establishment by now. However, the continued threat of COVID-19 means that there are a few extra steps in place to ensure everyone's safety.
Before you are able to reopen, you will need to conduct a deep clean of your premises and complete a full check of your stock. You will also need to create a cleaning plan to keep your business running both smoothly and safely.
Social Distancing
By law, you must manage the number of customers in your venue. You may consider placing a member of staff at the entrance in order to do this effectively. There should also be a separate and clear entrance and exit to your premises. As hospitality venues will at first be opened on an outside-basis only, you may need to block off certain areas. Customers will not be able to enter the building unless to use the toilet facilities.
Furthermore, staff may need to continue wearing a face covering at all times, as may customers whenever they are not sat down at a table. Contact between staff and customers should be avoided wherever possible.
Despite the fact that hospitality venues will at first operate on an outside-basis only, these social distancing measures must still be followed, along with other guidelines recommended by the government. You can find more information about reopening your business here.
---
Tips on Promoting Safety in Hospitality
Now that we've looked at ways you can implement safety measures, the question is how can you promote that your business is safe for customers both new and old? Here, we'll look at some tips for you to consider.
COVID Safe Policies
It is recommended that you display on your website that you are adhering to the government and health and safety guidelines to ensure that your venue is COVID safe. Having this declaration clearly displayed will help to put potential customers at ease, and give them confidence that you are committed to keeping them safe.
You can also put posters up in the establishment to remind staff and customers to use hand sanitiser, and to maintain social distancing where necessary. We have created some posters which you can download and display in your premises.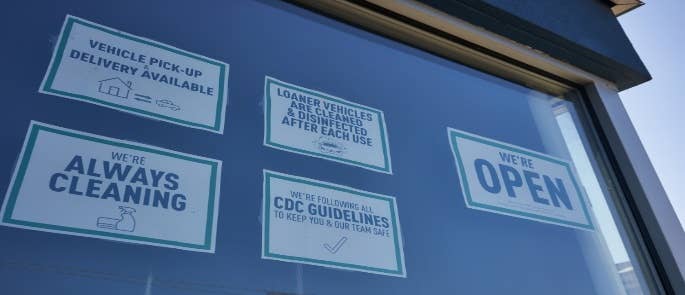 Contactless Payments
Cashless payments limit the interaction between your employees and customers. This reduces the risk of spreading the virus and keeps both parties safe. Promoting this not only shows customers that you've implemented measures to protect their safety, but is an efficient way of processing transactions.
If you're offering a click and collect option for your business, you can set up the website to receive payments online as an alternative to customers paying by cash.
TripAdvisor Travel Safe Feature
In light of COVID-19, the popular website TripAdvisor has implemented a new search filter for customers. This is called 'venues with safety measures in place'. Customers who are concerned about safety are therefore able to eliminate hospitality businesses that don't have this filter set up. There are also new sections available for you to provide information on the safety measures in place at your venue. Businesses who complete this are awarded with a badge that is displayed on the listing preview.
Despite this being a great opportunity for businesses to showcase their safety measures, it was revealed through research last year that only 1% of restaurants were using this feature. Seeing that your venue has safety measures in place will increase you customer's confidence in coming to your venue.
Social Media
Social media is a remarkable tool that can be used to your advantage when it comes to promoting the safety of your business. Posting regular updates on your social media platforms is an efficient and effective way of keeping your customers in the know. This applies to potential new customers along with your regulars. A simple picture can go a long way in reassuring them of how safe your venue will be once they are able to return.
You can also use social media as a platform to showcase any new ideas that you will bring into the business when you are able to. This can generate an excitement amongst customers for when they'll be able to experience them. There are endless possibilities with social media, and it's a tool that you should definitely consider using to your advantage.
---
COVID-19 has had a remarkable effect on the hospitality business. Now that the government has announced its plans to slowly reopen venues over the upcoming months, we will see those changes come to fruition. It's understandable that customers may feel apprehensive about returning to hospitality venues. However, by adhering to the government guidelines and promoting the safety measurements you have put in place, you can reassure them. There is no reason why you can't show guests that your venue is COVID safe and promote all your hard work to your customers – both new and returning.
---
Further Resources: