How to Use TikTok for Marketing Your Food Business
July 14, 2021
5 min read
TikTok – love it or hate it, there's no denying the power of this social media platform. You may have been in the "I'll never download TikTok, it's for kids" camp, only to now find it's the reason why your screen time is up 70%. You may have never heard of it, or maybe you just assumed it to be a waste of time app, to scroll through in the midst of yet another lockdown. Whatever your thoughts may be on this social media giant, prepare to see another side of TikTok which you may be unfamiliar with – marketing.
In this article, we will outline TikTok's ever growing popularity and how this has been advantageous in marketing campaigns and how many even make money through the app.
---
How to Use TikTok for Marketing
TikTok is a Chinese video-sharing focused social networking service. Bit of a mouthful right, luckily TikTok rolls a little easier off the tongue. It's used to make short-form videos on a whole array of topics, including (but by no means limited to):
Dance.
Comedy.
Education.
Travel.
Food.
TikTok is used for creating, sharing and discovering short videos, they tend to range from about 15 seconds long, to a minute. It is primarily used by younger audiences, with the average age group using it being 16-24. It stands as an excellent creative space where those using it can quickly, cheaply and easily express themselves and their passions through their content which is shared within the community.
TikTok is extremely popular, the app itself has been downloaded an astonishing 2.6 billion times worldwide. In Q1 of 2020 the app had 315 million downloads – this is the best quarter by any app – ever. Still not convinced? In November 2018 TikTok reported around 690 million monthly users, as of February 2021, this is expected to have risen beyond 1.1 billion.
TikTok is, by its very nature, fast paced. With quick and snappy videos catching the attention of users it is a powerful marketing tool to focus your efforts on. Many food businesses have taken well to using the app. Whether you are a food blogger, cookbook author, chef or restaurant owner you can show off your foodie creations cheaply and quickly.
How to Use TikTok for Your Food Business
Tik tok is free and a very quick way to show off your business to, potentially, a very large audience. However, you will want to get to grips with the app and learn how to make the best and most engaging videos you can before you begin posting.
This can take a little trial and error but a few tips are:
Film behind the scenes of your business. People love to know the people and processes behind an account. This may be done through showing behind the scenes cooking footage, meeting staff members, packaging your product, cooking bloopers and many more!
Use a tripod. When filming yourself cooking use a tripod or prop your camera/phone up somewhere that will get some good shots of the action.
Utilise popular sounds. When posting videos you want to be seen by a lot of people, use a sound that is popular to TikTok and gets a lot of views. If you use it in the background of your video, anyone who clicks on that sound may see your video pop up – even if they don't follow you.
Use hashtags. In doing so if someone searches up hashtags, such as #food and #cooking, your video may also pop up. Use of sounds and hashtags are both great tips if you do not have many followers to start with, as it can get your account out to a wider audience.
Favour the algorithm. Furthermore, tagging your video with #fyp and #foryoupage will make your video more favourable to the algorithm, as this will indicate that it should appear on the general 'For You Page' – where all videos can be seen regardless of whether you follow the account or not.
Engaging content. Think about what sets your content apart from the rest, it needs to be engaging so users do not simply skip past it.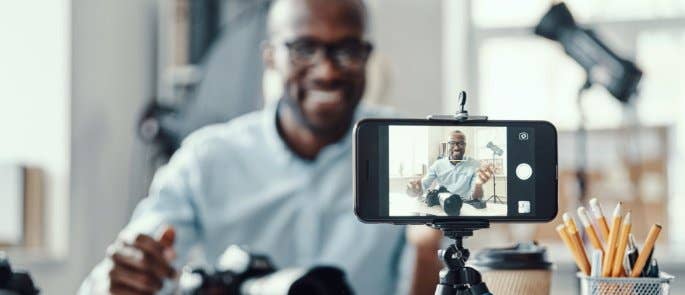 TikTok is here, nothing to poke fun at. Putting the time in and ensuring quality videos can really pay off, many people use the app massively to their advantage, gaining TikTok fame and subsequently making their food business known. A key example of this is the 23 year old behind 'Brownie God' – a brownie box delivery service with 448k followers on TikTok, and over 9.7 million views!
---
TikTok Cooking Videos: From Tortilla Hacks to Baked Feta Pasta
TikTok allows fun twists to be put on classic dishes, it allows for weird and wonderful creations and all in the space of a quick minute long clip. Food videos are amongst the most popular on TikTok, with hashtags such as #bakedfetapasta having more than 86.7 million views. People love to watch and recreate recipes and there are many which have captured people's attention and thus, gone viral. Food and drinks that are key examples of this are:
Pesto eggs.
Tortilla wrap hack.
Feta pasta.
Vegan chicken or seitan.
Whipped coffee.
Birra tacos.
Baked oats.
Nature's cereal.
Hot chocolate bombs.
Now this is by no means to say that these are all new recipes, invented on TikTok. Many are age old recipes or family favourites that have simply been broadcasted to a huge audience which allows them to gain serious traction and end up a viral sensation! Birra tacos for example are nothing new, and were widely enjoyed before they became a TikTok sensation. However, TikTok did two things. Firstly it allows videos to reach a huge and diverse audience and secondly, videos often show users how to make them – or something similar – at home, making them more accessible.
---
Stir TikTok Food Trends into Your Business
So far, we have outlined what TikTok is, how to use it and the many benefits it has to offer – but what next? It's all well and good putting time and effort into TikTok videos if you know that it will pay off, but first it may be worth asking yourself if TikTok is right for your business.
Some deciding factors here may be the demographic of your customers. For example, if you are looking to predominantly sell to, or widen your target market to a younger audience then TikTok marketing would be well suited. However, if you are selling to older age groups then you may be better off utilising other social networking platforms such as Facebook, Etsy and Instagram.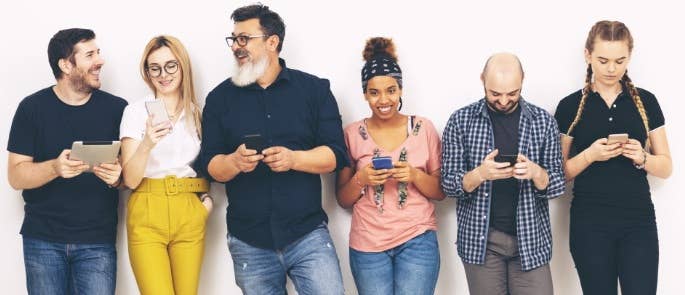 At this point I can only assume that we are left with those ready to nose dive into the world of TikTok marketing – where to begin!
Benefits of a TikTok Marketing Strategy
User-generated content.
You will potentially be posting to huge, international audiences.
Video marketing is trending and quickly becoming a growing priority.
It is easy to connect with your audience, whether it is feedback, glowing reviews or just interacting with customers in the comments section.
It is easy to add links to your website from your videos.
TikTok Marketing Campaign Tips
Some more useful TikTok tips are as follows:
As mentioned before, use suitable hashtags to make sure your content is seen by a wider audience.
Follow current TikTok trends.
Try to collaborate with and incorporate TikTok influencers with a large following into your campaigns.
Comment regularly, and encourage comments on your posts.
Post the content that your audience wants to see, and do so on a regular basis.
Use TikTok effects.
Ensure videos are interesting and have clear descriptions.
Use TikTok adverts.
Set a hashtag challenge.
---
So, Can You Make Money on TikTok?
Done correctly, social media can be very advantageous to you and your business. With a large enough following and enough views and interactions on your content you can even make money on videos – as well as promoting your business. You can work with other influencers on the app, promote products and advertise. You can also add links to any websites or further socials you may have on your account so that potential customers may more easily navigate their way to your products or services.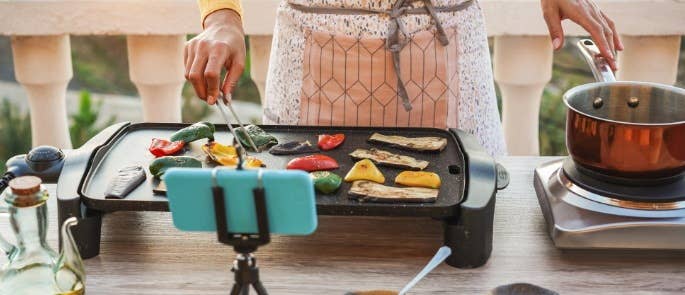 The TikTok creator fund allows those making videos to receive funds if you are at least 18, have at least 100,000 followers, at least 100,000 video views in the last 30 days and you must have an account that fits with TikTok community guidelines and terms of service.
How to Implement a TikTok Marketing Strategy
TikTok is a great advertising space for brands, it is typically less saturated with ads than other spaces such as Instagram and Facebook. By collaborating with others on TikTok and growing your presence. Three basic tips for using TikTok in marketing strategy are:
Creating your account and uploading regular videos to your business.
Accepting help from influencers and passionate customers to introduce your content to a much broader audience.
Running paid ad campaigns via TikTok.
---
We hope you found this article to be a useful insight into the ever growing and ever popular TikTok. As always, if you have any questions feel free to get in touch with our team. High Speed Training offers a wide variety of courses and resources that can help.
---
Further Resources:
Level 2 Food Hygiene and Safety for Retail
How to Become a Food Blogger: Tips & Tricks
Ideas for Starting a Food Business From Home