How to Sell Food on Etsy
July 23, 2021
5 min read
Etsy is a leading e-commerce platform that allows people from all over the world to buy and sell unique handmade products. It's grown in popularity since it was founded in 2005, and it now boasts 81.9 million buyers, and 4.36 million sellers. As there is a focus on handmade products, it's no surprise that in recent years people have started selling food on Etsy. However, this trend hasn't come without concerns over food safety.
In this article, we'll outline the rules for selling food on Etsy and how to adhere to the food safety guidelines. We'll also explain the potential benefits of selling food this way, and discuss ways in which you can successfully market your products.
---
---
How to Get Started on Etsy
It's incredibly easy to start selling on Etsy. To start your Etsy journey, simply head over to www.etsy.com and follow the prompts to open an account. Once you have created an account, you'll be able to set your shop preferences.
This includes:
The default language you'll be using to sell your products.
Which country you're selling from.
Which currency you'll be using to price your products.
You'll also have the option to declare whether selling your products is a part-time or full-time commitment. However, this is merely for informational purposes and won't affect how you set up your shop.
Creating your Shop
If you've gotten to the point of opening your shop, it's likely that you've already decided on what products you're going to sell. However, before you add your first listing, make sure to do some research.
Have a look on Etsy for sellers who are offering similar products and ask yourself:
How unique are your products in comparison?
Will you stand out?
How do their prices compare to yours?
How popular are their products?
What are their reviews like?
How do they photograph their products? This is an important part of being successful on Etsy, as having a clear photo of your product can make all the difference.
Is there an aspect of their shop that you would improve on – i.e. offering more of a range or cheaper postage options?
Once you've decided on your products, you need to name your shop and upload a logo.
Unlike other platforms, the name you choose on Etsy isn't tied to how successful you'll be. You'll also have one chance to change your name if you wish to. That being said, make sure to Google the name you choose to make sure it doesn't clash with something else.
When it comes to a logo, you can easily create one yourself using free-to-use programs such as Canva.
Back to Top
Understanding the Fees
There are three different types of fees that apply every time someone purchases something from your shop. These are:
The listing fee – It costs 15p to list an item and each listing lasts for four months (or until it sells). You can relist the item if it doesn't sell within the allotted time period, or if you have another available, and you'll be charged a further 15p.
The transaction fee – Etsy will charge you 5% of the sale price of each product you sell, and this includes the postage and packaging fees.
The payment processing fee – This is 20p plus 4% of the entire payment (including postage).
It's important to bear these fees in mind when it comes to pricing your products. For example, if you sell a product for £5.00 and charge £1.49 for postage, you'll be charged £0.15 as a listing fee, £0.32 for a transaction fee and £0.46 as a payment processing fee. This is a total of £0.93. Bear in mind this fee structure takes a higher percentage from a cheaper item compared to a more expensive product. This is due to the fixed fees.
You should also consider creating a postage plan. This will involve researching the most cost-effective way of packaging and posting your products. You may find it easier to use a courier service, for example, instead of the Post Office.
Consider integrating the cost of postage and packing with your product. Customers may be more likely to make a purchase if they do not perceive an additional cost.
As Etsy products are often bespoke and unique, you might want to opt for a delivery option with tracking information. This offers the customer an additional level of customer service and reassurance when their parcel has been delivered.
Back to Top
Etsy Plus
There is also a monthly subscription option available on Etsy called Etsy Plus. This costs £7.30 per month. The subscription provides you with additional tools to help you to further market your shop, such as:
A monthly budget of credits for listings and Etsy Ads.
A discount on a custom web address for your shop.
Restock requests for customers who are interested in products of yours that are sold out.
Advanced customisation options for your shop.
Access to discounts on custom packaging.
Access to discounts on promotional materials.
Please note that some of the above features are available to be purchased through Etsy separately, and without the need for a monthly subscription.
Back to Top
---
Why Should Food Businesses Sell on Etsy?
Due to the simplicity of opening an Etsy store, it's not surprising that more and more businesses are turning this way. Let's have a look at a few more of the benefits that come with using the site.
Easy Maintenance
As with anything, you'll get out of Etsy what you want to put into it. That means the more you spend marketing your products, the more likely you are to sell. However, even if you don't actively market your products, you may still gain a few sales. This makes it easy for you to maintain, and caters to your schedule outside of Etsy.
You also have the choice to close your shop for a while and can easily reopen if you decide to.
Growing Popularity
According to Dayna Issom Johnson, a trend expert at Etsy, there has been a 134% increase in searches on Etsy within the food and drink category between July and December of 2020. This shows that the demand for homemade products is there. It also means that there's a potentially enormous opportunity for success.
Niche Markets
Unlike other online platforms, Etsy only allows you to sell homemade and handmade products. It has opened up a way of selling items that had previously only been found at market stalls. Therefore, by understanding this, customers are much more likely to focus on the quality and uniqueness of a product. This encourages you to embrace your vision, rather than alter it in order to generate sales.
Marketing to a Large Audience
As we've already said, there are currently 81.9 million buyers, and 4.36 million sellers on Etsy. This gives you an unrivalled opportunity to reach this kind of audience that you may not find anywhere else.
Take Adrian Martinez and Ashley Garza of Texas Chile Dulceria, for example. They opened their Mexican candy Etsy shop in November 2020, and now have over 20,000 sales to their name.
Etsy's algorithm also helps new listings by prioritising them on search results. This means you have an automatic boost when you first list your products.
Built-In Analytics
While there are premium features available, these aren't necessary to open an Etsy shop – especially because Etsy tracks many metrics for you.
On your dashboard, you can access information and statistics such as:
How many views your shop has had.
The number of times your products have been 'favorited'.
Orders received.
Revenue for each of your products.
Etsy also provides a Seller Handbook which contains all the information you might need on selling, terms and conditions, shipping and taxes. There are also many guides available to help you get started with growth strategies, search engine optimisation (SEO) and much more.
Back to Top
---
What are the Rules for Selling Food on Etsy?
Selling food products on Etsy is generally allowed; however, there are a number of laws and regulations around making, selling and packaging food that you need to follow.
Registering as a Food Business
According to the government, anyone who is regularly selling food must register as a food business through their local authority. On the government website, you can input your postcode and this will direct you to where you need to apply. This license is free to obtain, and cannot be refused.
However, you must register as a food business at least 28 days before trading. If you are already trading, you must register as soon as possible.
Trading without proper registration can result in a fine or prison sentence of up to two years.
You must also register with the government as a sole trader in order to complete a self-assessment tax return each year. The government classes anyone who is self-employed as a sole trader.
There has been confusion surrounding whether or not these regulations apply to those who are selling on social media or other online platforms such as Etsy. However, the Food Standards Agency states that anyone who sells, handles, prepares or distributes food must register as a food business. This includes online or distance selling such as Etsy.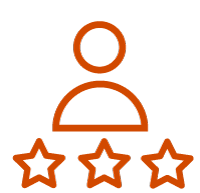 Need a Course?
You can find out more information about your legal requirements and other aspects of business with our comprehensive Starting a Home Food Business course.
Back to Top
Food Safety Training
Food safety is incredibly important, and you need to be confident in your understanding of the principles of food hygiene.
Once you are registered as a food business, the Environmental Health Office (EHO) will likely send out an officer to inspect your premises. This is usually within 28 days of registration, although this may vary post-pandemic.
The EHO inspector will assess three areas of your home food business:
The physical condition – This includes measuring the cleanliness and ensuring you have proper ventilation and pest control measures. You can find a free risk assessment template to help you here.
Food hygiene – This includes ensuring you have safe preparation methods, cooking and storing of food, and know how to safely cool or reheat your products.
Food safety – This means making sure you have precautions in place, such as having a Hazard Analysis and Critical Control Points (HACCP) system in place. You can find more information on HACCP here.
To understand everything you need to do, take a look at our 'How to Prepare for an EHO Visit' article.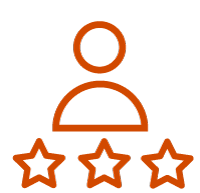 Need a Course?
Our Level 2 Food Safety & Hygiene course teaches food handlers all they need to know regarding their legal responsibilities and best practice to ensure food safety.
Back to Top
Allergen Awareness and Food Labelling
An essential part of food safety is having a sound knowledge of allergens. There are quick and easy ways to communicate allergen information with your customers to reassure them that you are dedicated to food safety. For example, we have a chart that you can download and use, and free and downloadable allergen labels that you can use.
Food labelling is another crucial part of food safety. There are regulations regarding certain information that must be displayed on labels along with specific allergen regulations for distance sellers. If you're selling food on Etsy, you would be classed as a distance seller – where the food products are sold indirectly rather than in person. Distance selling regulations require allergen information to be available at the point of sale and upon delivery of the product.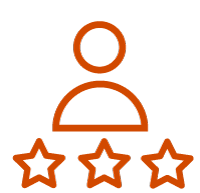 Need a Course?
Consider taking our Food Allergens Awareness Training in order to understand how to comply with the UK's allergen laws.
Food Packaging
Food safe packaging and contact materials must be used by all food businesses to comply with the Food Safety Act 1990. This Act requires all food businesses not to 'treat food in a way that means it would be damaging to the health of those eating it'.
In order to keep food safe, there are restrictions on the type of packaging that can be used for 'food contact'. A food contact material is something that is intended to be, already in contact with, or likely to be brought into contact with food. This could be anything from a glass jar to a food mixing machine.
For more information, read our article: Food Packaging Materials: Regulations and Different Types.
As packaging is an essential part of food manufacturing, it should also aim to represent the environmental values of your company. The packaging you choose shows your customers if you are committed to sustainability. Sustainability claims on your product should be supported by using sustainable packaging to avoid 'greenwashing' and negative reviews from customers who bought products from you hoping to lead a sustainable lifestyle.
Read our article, 'What are the Different Types of Sustainable Food Packaging?' for more information.
If you are selling high-risk products, such as cheese, you will need to have cold packs to maintain the cold chain until delivery. Make sure you include enough cold packs for warm weather and only offer next day delivery.
Back to Top
---
Etsy Marketing Tips for your Food Business
Below, we've put together a list of things to keep in mind when selling food on Etsy that might help you to become more successful.
Utilise your 'About' page
Etsy is an authentic and unique place to sell products. As such, you should consider filling in the 'about' section of your shop to allow people to see the background of the person behind the shop.
Etsy is full of people who are selling or buying products that they are passionate about. When filling it out, consider:
Why have you opened this shop?
What made you choose these particular products?
Why are they important to you?
Social Media
Social media has quickly become one of the most dynamic and powerful marketing tools out there – especially because it's free! You can use your personal social media accounts to spread the word about your Etsy shop or, if you'd rather, set up business accounts.
Social media can help you to not only reach more people and increase awareness for you, but it can be a place for you to communicate with your customers. They can leave reviews – just like on Etsy – and the feedback can be a free and easy way to improve your products.
For more information on how to use social media to your advantage, take a look at our Social Media Marketing course.
Become Part of the Community
There's a large community on Etsy, and it can be in your best interest to get involved. Visit the site's forums and participate in discussions – whether this is giving feedback on other sellers' items or asking them for advice.
Building connections is an effective way of garnering attention and sales. Communicating with other sellers can help you to grow your business. They may check out your shop, recommend you to others, or even purchase products themselves. Either way, it is a free marketing tool that you have at your disposal.
Be Transparent
We touched upon this when we looked at food packaging, but being transparent in all aspects of your business is a good idea. Transparency in a food business helps to reassure customers that you are doing everything in your power to provide safe, high-quality products.
You can do this by displaying allergen information, and encouraging customers to ask you any questions that they may have. You can also display photographs of your kitchen, workspaces and process as this is a simple but effective way of communicating this.
Provide the Best Possible Customer Service
Even if you are planning on managing your Etsy store on a part-time basis, you should still strive for the highest standards of customer service. This means responding to customers in a timely manner, being polite and professional in your interactions with them and taking care when packaging their products. All of these can go a long way with having customers recommending your shop, leaving reviews and even returning for future purchases.
Back to Top
---
We hope you've found this article helpful and we wish you the best of luck with opening your Etsy store! If you have any further questions, please don't hesitate to get in touch. We have a variety of training courses and free resources available that are written by our industry experts and can help you make a success of your business!
---
Further Resources