How to Sell Food at a Market: Safety Guidance
May 19, 2021
5 min read
Market stalls are an excellent way to showcase your goods to a wide array of consumers. Often found in farmers markets, food festivals, fetes and charity events and such – they allow individuals and/or businesses to sell small batches of their product; often done within a local area.
Whether you're selling baked goods, or making a business out of that cider you brewed last Christmas, that got everyone feeling a touch merrier than usual – selling at a market could be for you. It is a good opportunity to supply directly to the public with goods that you may already be creating. It is a fairly inexpensive option, whereby you will usually pay a small fee to your local council to trade for the day, and in turn they will ask for a copy of your insurance documentation.
In this article, we will outline what you need in place to set up at a market and discuss the food safety requirement considerations in order to sell food.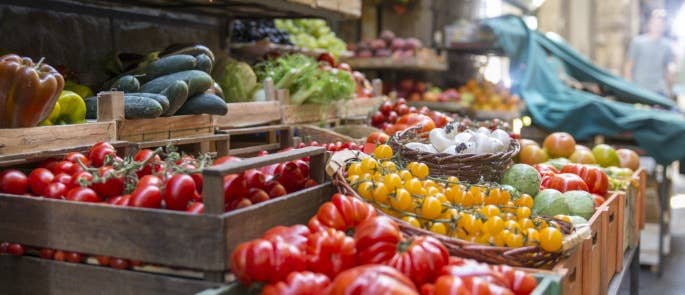 ---
What Do I Need to Sell Food at a Market?
Now before you pack up the car and set up shop at your local market, there are a few steps you must first consider. If you are supplying food occasionally in an unorganised manner, such as providing cupcakes at a school fete, then it is unlikely that you will need to register as a food business. However, if you are preparing, handling food or drink that will then be sold on a regular and organised basis, such as a farmers market, then you will have to register with your local authority as a food business. Registering as a food business is quick, simple, free to do and cannot be refused.
On the government website, there is a postcode finder which will direct you to your local authority. This will give you clear instructions on where to apply in order to obtain the license, and will include any contact information for your local authority. If you are running a business from an independent space or your home, this of course should be registered. It is also important to note that when you take your goods to sell at a stand, that this will also need to be registered.
You need to be registered as a food business at least 28 days before you begin trading. If you are already trading and haven't registered, you must do so as soon as possible. If you are running a food business without the proper registration then you could receive a fine, or face imprisonment of up to two years.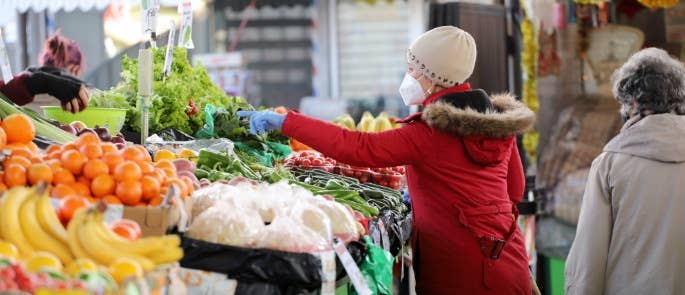 As well as registering, the law also requires that you understand your food safety responsibilities. You will need at least a Level 2 Food Safety and Hygiene certificate, if you prepare and distribute food. If you have any worries or queries, then you can contact your local Environmental Health Officer (EHO) for guidance.
---
How Do I Control Food Safety Hazards at a Market Stall?
As well as registering with your local authority, it is also important that you make a conscious effort to control any food safety hazards that may occur. To ensure good food hygiene and food safety practices, you should have a food safety management system in place to demonstrate that the food you supply to consumers is produced as safely as possible. Such practices should follow, or be based on HACCP procedures – to better understand this, you can take our HACCP Training.
A food hazard is something that would make food unfit or unsafe to eat – it is important to know how to identify one. The four main food safety hazards to consider are:
Microbial hazards.
Chemical hazards.
Physical hazards.
Allergenic hazards.
To learn more, check out our article on the Four Types of Food Contamination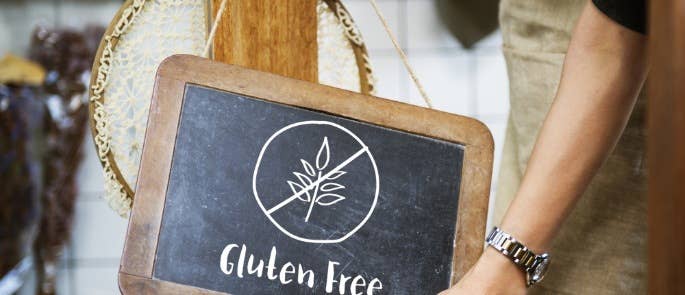 Low and high risk foods
It is important to understand that some foods are higher risk than others when it comes to preventing food hazards. Therefore, you must take the correct safety measures depending on the sort of food you will be selling. For example, non-dried protein containing foods are more likely to cause food poisoning including:
Raw milk.
Raw shellfish.
Soft cheeses.
Pâté.
Foods containing raw egg.
Cooked sliced meats.
Baked goods such as cakes that may include fresh cream in the decoration.
With these foods you must be wary of the fact that often raw foods are the main source of bacteria, so you must cook, store and package them effectively to avoid any harm coming to your customers. If you serve any of these foods, then take a look at the foods which need extra care section in the Safer Food Better Business (SFBB) pack.
Lower risk foods and products to make and sell include:
Baked goods which can be stored at ambient room temperature with no requirement to be immediately refrigerated.
Jam and chutney – you will just need to take extra care in ensuring your jars are sterile and correctly sealed.
Homemade cereals and cereal bars, flapjacks, loose dried fruits and nuts assembled or pre packaged by the seller.
Produce such as fruit and vegetables.
Preparation and cleaning
All food preparation surfaces should be easy to clean and disinfect. There should also be enough space and equipment to facilitate proper preparation and cleaning regimes to avoid food hygiene risks. Personal hygiene, such as handwashing, wearing gloves and wearing a face covering, is also something to be very aware of, particularly as you will be in frequent contact with the public.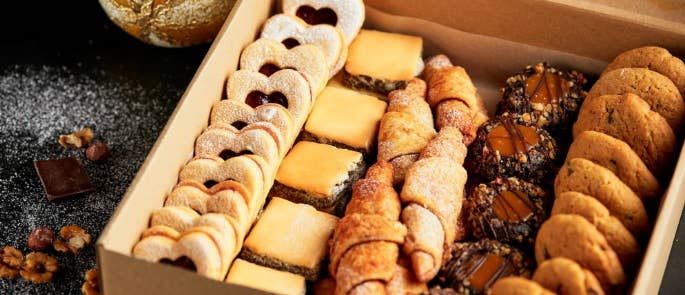 Transportation
With some foods, they may need to be stored and transported carefully to ensure that the products stay fresh, of a high standard and that no contamination occurs. You must ensure that your vehicle is clean and that other items in the vehicle do not come in contact with the food e.g. fuel or animals.
The vehicle and containers used to transport food should be capable of keeping food at the correct temperature, and this should be easily accessible for frequent temperature checks. When transporting food, you must also be sure to separate different types of food – such as ready-to-eat and raw food.
Food temperature
In order to stop bacteria multiplying, you should take the steps to ensure safety regarding food temperatures. For example, prepare food in advance and freeze it, if you can, but ensure the food is properly defrosted before you use it and keep food out of the fridge for the shortest time possible.
The Food Standards Agency (FSA) sets the danger zone between 8 °C and 60 °C, and this is the range you want to keep your food out of. This means that food is safest when it is either frozen, chilled, or heated beyond 60 °C. However, as best practice, we recommend cooking or reheating food to a minimum of 70 °C, and keeping chilled food below 5 °C.
Food that requires chilling such as sandwich filling, or dairy products used to decorates cakes like whipped cream, should be left out of the fridge for no more than four hours. After this time any remaining food should be thrown away or put back in the fridge.This will be shorter if it is a hot day and the high-risk food is not chilled. However, it is important to note that if the food is then served again it should not stand around at room temperature for a further 4 hours.
Food samples
Giving away samples of your product is a good way to draw in customers, however it must be done safely. Samples must be protected from contamination – just as you would with products you will sell.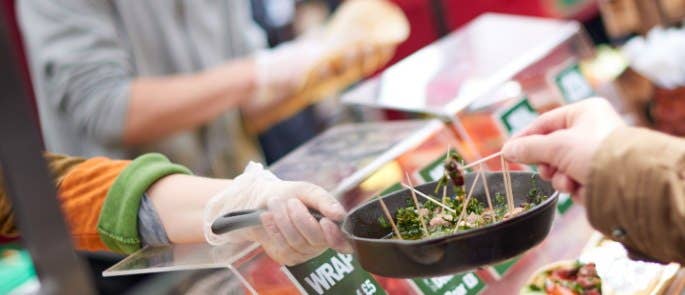 One key way to ensure the samples are free of contamination is to avoid undue handling of the product. This can be done by keeping the food out of reach of children and having utensils such as tongs or toothpicks in the food for people to use. Importantly, you should not leave foods that must be chilled, out of refrigeration for long periods of time whilst you are offering samples.
You may discover that your local market has its own rules on food samples, so it is best to check beforehand with the market organiser to be sure what you can and cannot do.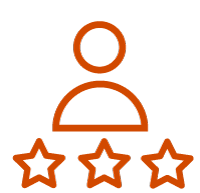 Want to learn more?
We offer a range of Food Hygiene Training for anyone who works in a setting where food is cooked, prepared or handled. Find everything from Level 2 Food Hygiene and Safety to Food Labelling Regulations.
---
What are the Food Labelling Requirements for a Market?
There are certain requirements that must be followed in relation to labelling foods. If you sell products you have pre-packed yourself on site, then this means that 'pre-packed for direct sale' provisions apply. This means you will not have to adhere to the full food labelling requirements, but you are required to include:
Name of the food.
Quantitative Ingredients Declaration (QUID).
Indication of additives.
Emphasised allergenic ingredients, such as bolded or underlined.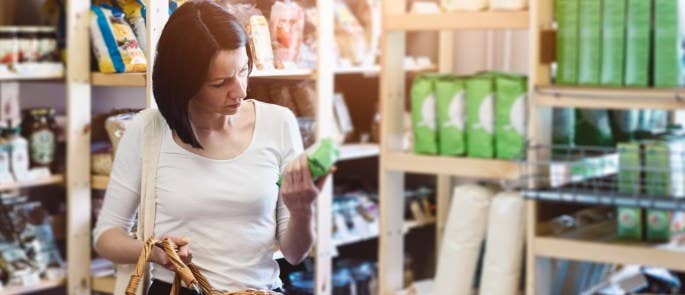 Food labelling is very important for a number of reasons, but most prominently when in regard to allergen awareness and safety. Natasha's Law will mean that anything prepackaged for direct sale on the premises will require a label listing the allergens, emphasised by being underlined or in bold, as well as an ingredients list from October 2021.
Natasha's Law also affects the manner in which you can give out free samples – packaged samples must include a label with allergens (including 'may contain' allergens) and ingredients, if the samples have been prepared and packed on the premises.
It would be useful to familiarise yourself with Natasha's Law, to understand the importance it holds. To find out more, you can read our article on Natasha's Law.
However if you sell pre-packed products which you have not manufactured and packed yourself, then you will need to comply with full labelling requirements. To learn more about full labelling requirements, take a look at our article on food labelling.
---
Food Market Stall Setup Ideas & Hygiene Tips
Once it becomes time to set up your stall, there are a few things you should consider. There is a large community feel when it comes to markets, so you should make an effort to integrate yourself in, and become a part of said community. Become familiar with others who may have a stall at the same market, and build a good client base through interaction with your customers. Upholding high levels of food hygiene and safety is one way of building a good client base, as it is a reassuring factor to customers when they know that the products they are receiving are safe and of a high quality.
Furthermore, you should make sure that your stall is weather proofed. The weather is unpredictable at the best of times. One minute the sun is shining, next minute you're sitting with wet socks, wondering why you skimped on a tarpaulin cover for the stand. Having a weather proof stand will not only protect you, but it will also help keep your food safe. This also includes coverings over loose food items, such as cakes and fudge to keep away pests such as flies and wasps. Equally, it is important to ensure your stand is not situated in direct sunlight – particularly if your products require refrigeration.
It is also important to make sure that your stand is located away from any rubbish or waste, as this could cause contamination of the food. Furthermore, food must not be placed directly onto the floor. It is best to keep all unwrapped food off the ground by at least 45cm (18 inches).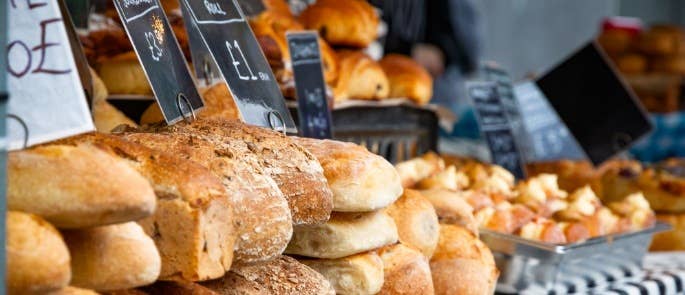 It is important to market your stand well, and as a result – your product. Your stall should reflect well on your business, be eye-catching, and clean. Furthermore, you can utilise social media to keep customers informed as to when you will be at a market, what you will be selling, and any specials you may be offering.
---
We hope you found this article helpful. For any more information feel free to get in touch. High Speed Training offers a wide variety of courses and resources that can help.
---
Further Resources: