What are Inequalities in Health and Social Care?
May 4, 2022
5 min read
For those who have access to the National Health Service (NHS) and local authority services, it could be assumed that each member of society has an equal opportunity to receive the same care and therefore the same outcomes. However, health inequalities can be complex and involve many different factors that influence not only an individual's life expectancy, but also the care and support they receive.
This article will discuss what is meant by inequalities in health and social care, the reasons for them, and how they can be addressed. We will look in particular at the effects of inequalities on end of life care and how this can be approached to ensure high quality and inclusive care and support are provided.
---
What are Inequalities in Health and Social Care?
Within the health and social care sector, inequalities can appear as the differences in the care and support received by a person and a lack of accessibility to certain services and treatments. There can be many reasons for this and we shall explore them further throughout this article, but geographical location, wealth status, health status, and a range of social factors can all be causes of inequalities.
For example, if a couple are struggling to conceive, their options for receiving treatment on the NHS vary depending on where they live, and whether either individual already has children. There may be the option to pay for treatment, but this in itself creates inequalities in health care as it means access is dependent on financial status.
Inequalities can stem from a lack of understanding when it comes to an individual's personal needs and the needs of different community groups as a whole, particularly those in deprived areas. Regardless of a person's age, ethnicity, sexual orientation, gender identity, disability, religion, employment, financial status, country of birth or social circumstances, everyone should be treated equally.
The World Health Organisation (WHO) states 'health inequities are differences in health status or in the distribution of health resources between different population groups, arising from the social conditions in which people are born, grow, live, work and age. Health inequities are unfair and could be reduced by the right mix of government policies'.
With this in mind, Public Health England (PHE) have produced publicly accessible statistics on health inequalities since 2017. Their vision, as set out by the Public Health Outcomes Framework, is 'to improve and protect the nation's health and wellbeing and improve the health of the poorest fastest' and their main indicators of success are an 'increased healthy life expectancy and reduced differences in life expectancy and healthy life expectancy between communities'.
The latest health inequalities statistics published clearly indicate differences between the most and least deprived areas in England when it comes to outcomes. These show that those in the most deprived areas are; four times more likely to die prematurely from cardiovascular disease, over two times more likely to die from cancer, have almost double the amount of suicides and a life expectancy of between seven and nine years less compared to those in the least deprived areas.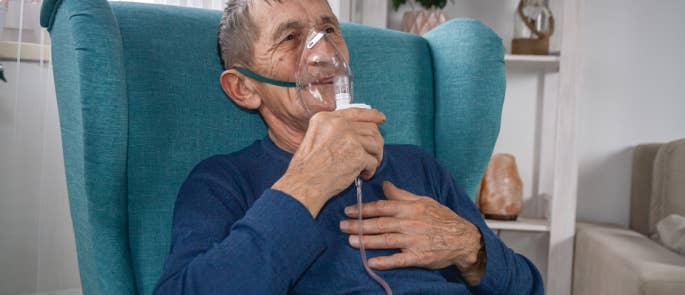 Health Inequalities in Health and Social Care
The NHS defines health inequalities as being 'the preventable, unfair and unjust differences in health status between groups, populations or individuals that arise from the unequal distribution of social, environmental and economic conditions within societies, which determine the risk of people getting ill, their ability to prevent sickness, or opportunities to take action and access treatment when ill health occurs'.
Some factors that make people more susceptible to health inequalities include:
Dementia.
Mental health issues.
Learning disabilities.
Old age.
Behavioural issues.
Having conditions other than cancer.
It may not be that individuals face inequalities because of any prejudice or ill treatment as such, it can be because the information or services they require are unsuitable and inaccessible for their individual needs and requirements.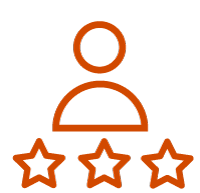 Want to Learn More?
Why not learn more about providing equal, safe and inclusive care with our Equality and Diversity and Safeguarding Training Courses?
Social Inequalities in Health and Social Care
As shown earlier by the statistics mentioned and the all encompassing definition of health inequalities provided by the NHS, social inequalities and health and wellbeing outcomes are intrinsically linked. There are several social factors that can lead to inequalities in health, some of which include:
Lifestyle – such as drinking and smoking habits, diet, drug intake etc.
Employment status – being unemployed, over working or type of occupation.
Leisure opportunities – chances to de-stress, take a break or have a holiday.
Education – a lack of education can make it harder to gain other opportunities and make it harder to understand how to achieve good health and wellbeing.
Family background – many choices that lead to poor health choices and circumstances come from learning behaviours from those around us.
How societies are formed and function is influenced by many factors. The reasons behind a lack of opportunities and positive outcomes in the most deprived areas is a combination of social, economic, political and environmental issues. The beliefs and values held and an unequal opportunity to access the same services, resources and influences as those in the least deprived areas, all contribute to social inequalities in health and social care.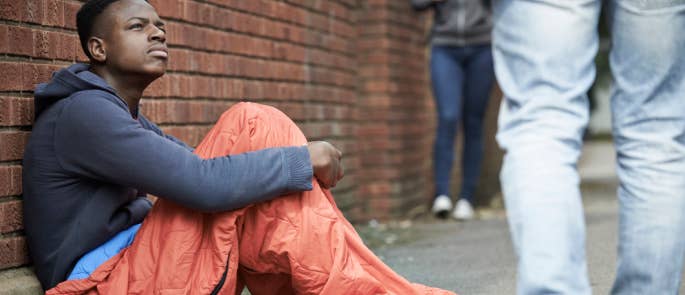 ---
What are the Effects of Health Inequalities on End of Life Care?
End of life care can be affected by inequalities in many ways, some examples include:
Not being able to access the preferred location to die in, such as at home or in a hospice.
Additional distress being caused to the patient and loved ones when their needs and wishes are not being met.
A patient not being able to or not being given the opportunity and resources to express themselves.
Being treated unfavourably due to race, religion, sexuality, disability etc.
Insufficient pain management.
Those are just a few examples and it is important to remember that we all have a right to die well and with dignity, to have our options explained to allow for sufficient planning where possible, and to receive personalised quality care that supports both the dying person and those around them.
---
How to Address Inequalities in End of Life Care
For systemic change, inequalities need to be addressed in a collaborative way. This involves actions, such as policy changes to tackling social and economic issues and supporting the needs of the most deprived communities first. Meeting the education, employment and housing requirements of struggling communities can help to narrow the gap and ensure more equal health and wellbeing outcomes for all.
As a healthcare worker there are ways to address inequalities directly, such as:
Ensuring all staff training is up to date.
Making the time and effort to understand an individual's needs and preferences.
Practising effective communication tailored to the individual.
Actively listen.
Treating all patients, colleagues and loved ones with equal respect.
Reporting any instances of discrimination within the workplace.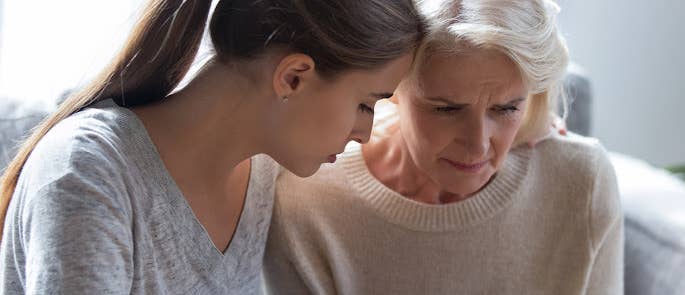 How to Prepare for a Different Ending
A different ending was the name given to a CQC review on end of life care, its purpose being to identify and address the inequalities people face in end of life care. They chose to talk to people in certain groups to establish how the individuality of their group and/or circumstances, may be a barrier to receiving personalised, high quality end of life care. The groups they chose to speak to included:
People with conditions other than cancer.
Older people.
People with dementia.
People from black and minority ethnic (BME) groups.
Lesbian, gay, bisexual and transgender people.
People with a learning disability.
People with a mental health condition.
People who are homeless.
People who are in a secure or detained setting.
Gypsies and Travellers.
The report showed that the feedback from the loved ones of those that had died received a more personalised approach and a good level of care if they felt listened to and understood. Those who felt their loved ones' needs were not met mentioned a lack of understanding from staff over their beliefs, and that there was not enough effort made to learn their individual preferences and wishes.
The findings highlight that the best way to prepare for an equal, dignified and personalised end of life process is through discussion, respect and understanding and training, which are all underpinned by effective communication.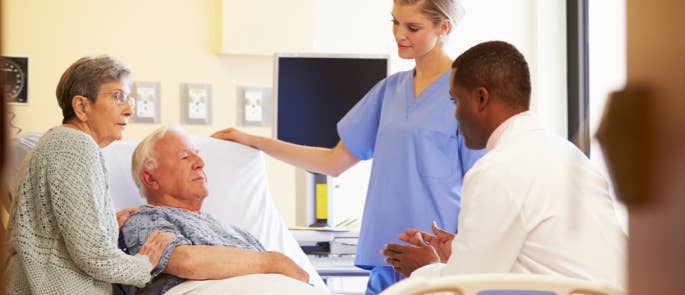 End of Life Communication Guidelines
As a health care worker, discussing end of life care with patients and their loved ones requires you to have the right guidance and training to ensure communication is done with sensitivity, empathy and in an effective way. Having difficult conversations, such as delivering bad news, discussing the dying process and talking about a person's wishes and preferences for their final stages of life can be a challenging time for all involved.
Remember everyone is different and it is important to consider and respect the individual's preferences, decisions, values and beliefs when it comes to if, how, where and when they want to talk about their end of life journey, do not push someone to talk.
A few ways health workers can aid a conversation with patients, include:
Trying to provide an environment that is appropriate for the kind of discussion you wish to have, private and quiet and somewhere free from distractions.
Making sure you understand their preferred method of communication and are aware of any barriers to communication that may be present, such as a sensory or cognitive impairment.
Introducing yourself with your name and your job role when meeting someone for the first time.
Speaking in plain language, avoid saying things like 'moving on' or 'passing away', it is better to be clear and say 'dying' to avoid any confusion.
Trying to make people feel at ease with your body language, uncross your arms and legs so you have an open posture.
Making sure they understand the information being given, provide additional resources that they can look at in their own time if they would like to, this may be leaflets or website information.
---
Addressing inequalities in health and social care is vitally important to ensure better health and wellbeing outcomes for us all, regardless of our personal circumstances. End of life care must be free from inequality so that those in their last stages of life can receive high quality dignified care.
---
Further Resources: