How to Market Your Food Business Online
August 13, 2021
8 min read
As of 2021, 3.78 billion people use social media. It has surged in popularity in recent years to the point where the majority of people have become dependent on it for communicating, researching, and now shopping. As such, businesses have come to realise the opportunity that this popularity offers, and are now taking advantage of it. Social media is a dynamic and revolutionary marketing tool that is both easy to use, and effective in its results. Therefore, it's imperative to understand how to market your food business online.
In this article we are going to take a look at the various social media platforms that you can use to sell food online. As many people are now selling food from home, we are also going to outline the laws and regulations you need to be aware of in order to sell food safely. We will also provide you with advice on how to successfully market your food business.
---
---
Why Should You Market Your Food Business Online?
Approximately 53 million people in the UK are currently using some form of social media. If you combine this with the enormity of the food industry, it's not surprising that the two are a match made in heaven for businesses. In order to really reap the benefits, however, you need to understand how to market your food business.
Marketing and social media go hand in hand. Recently there has been a huge shift towards digital marketing; thus, social media is where you need to be.
There are plenty of benefits of marketing your food business online, some of which we'll look into below.
Growing your Brand
Social media offers you the opportunity to promote your brand to a wider audience much faster than traditional marketing could. This is important because getting brand recognition is one of the most vital goals in marketing a business. Customers are drawn towards buying products from brands they recognise, after all.
You need to keep your brand in mind when you're using social media. Your brand is what's unique about your business and your products; therefore, you should always have it in the forefront of everything you do. This includes the kind of content you put out. For example, if you've created a brand of authentic, home-made cupcakes, it's probably not the best idea to have exercise equipment starring in your profile picture.
The aim is to create a successful, lasting brand that customers will recognise, but also trust and build loyalty towards.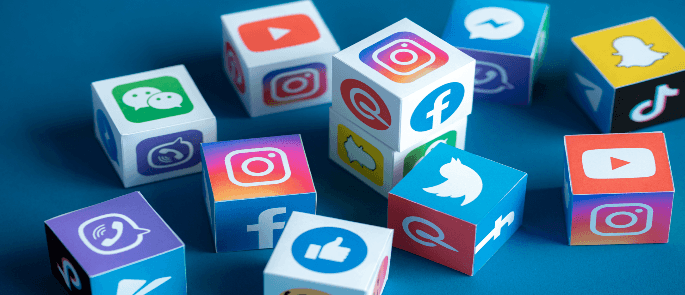 Low Cost
Home food businesses – especially those who are just getting started – might be put off with the cost of traditional marketing. However, social media is available to everyone, regardless of their budget.
In fact, while there are options to upgrade to either a premium service or paid subscription, it is possible to use every social media platform for free!
Flexibility
Most people in the UK possess some kind of smartphone these days. This means you can have all of your social media accounts linked to your phone, so you can post and comment at any time of the day.
Once you've mastered the platforms you're going to use, it will take you a matter of minutes to write a status or post a photo or two. This makes life so much easier for those of you with busy schedules.
Social media platforms are also available to use 24/7, so even while you're asleep, your accounts are still active. This is hugely beneficial, and unlike anything you will find in traditional marketing.
Reaching A Wider Audience
As we've established, social media is infinitely popular, and almost becoming a necessity. Not only are you able to reach your current audience by creating a social media account, but you are also able to reach potential customers that you might not have otherwise.
If your family and friends share a post of yours, your business is automatically promoted to their own friends and family. This chain has the possibility of continuing to the point where your business is continually being seen and introduced to new people. When it comes to success, the more people who are aware of your business, the better!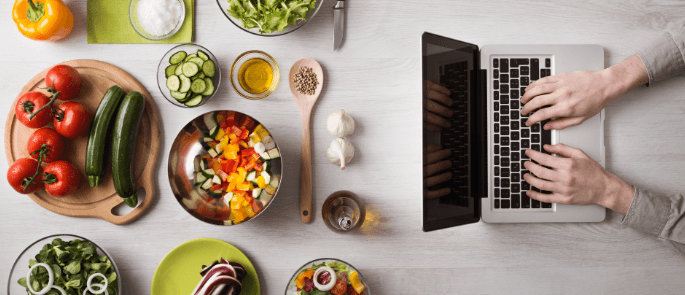 Engaging with your Customers
Social media marketing allows you to communicate with your customers in new and exciting ways. If you have a business page, customers can review your products and leave feedback that others can see, too. They also have the ability to comment on your posts and photographs, and you have the option to reply.
This gives you the opportunity to engage with your customers in a personal way, and can help to build a loyal customer base. Overall, social media has revolutionised the way in which businesses and customers can interact.
Using Analytics
There are also tools available for you on each platform that can track, record and report on your business' analytics.
This means it's possible to see which of your posts people engage with the most. For example, you may see twice as much traffic to your page when you post photos rather than text-only statuses.
This can help you track whether or not you're reaching your target demographic, and understand how you can make your business more successful.
Back to Top
---
Choosing your Niche: Which Platform is Right for You?
With a plethora of increasing social media platforms out there, it can be confusing as to which you should use. After all, every platform is slightly different and appeals to a certain type of demographic. They each have their own unique style and benefits. However, not every platform will suit the brand you're trying to build.
It might be helpful to explore each of these platforms in order to work out which one will suit your business and brand the most.
Below, we're going to look at the most popular social media platforms and how to market your food business successfully on them.
Facebook
Facebook has been transformed over recent years from a networking site to send messages to friends and family to one of the most dynamic and useful marketing tools available. It is easily the most popular social media platform, and boasts a staggering 2.8 billion monthly active users. 1.8 billion of these are users who visit the site on a daily basis.
It is powered by an algorithm that learns each user's personal preferences and interests. This means businesses can closely target a specific audience demographic, and purposeful ads are delivered to the people most likely to want the products or services.
Facebook offers a variety of posts including text-only statuses, image sharing, video sharing or external links. This makes it beneficial for most businesses to use for marketing. It also appeals to a wide range of demographics. Other social media platforms are aimed towards a specific audience.
For more information, check out our article:
How to Use Facebook for Marketing your Home Food Business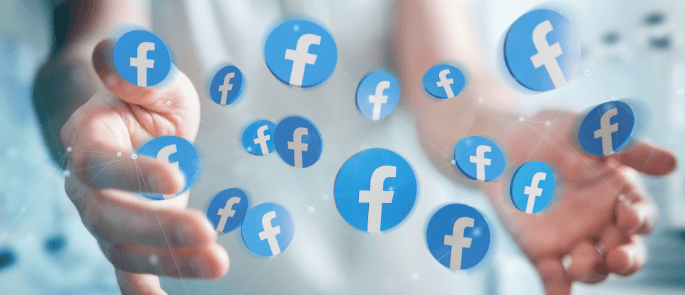 Instagram
Instagram is an American photo and video sharing social media networking site. Since its creation in 2012, the app has grown massively in popularity with 1.074 billion people currently using the site worldwide. 62% of these monthly users are between the ages of 18-34; therefore, this is a platform predominantly used by a younger demographic.
With an uptake in home food businesses, meal kit companies and online food delivery services particularly during the pandemic, there has been a huge surge in people turning to Instagram to post about their work and sell their products. In fact, the hashtag #food currently has over 450 million posts.
As Instagram centres around photo sharing, this may be especially beneficial to home food businesses as people will want to see your creations.
To get the most out of marketing your food business on Instagram, you should:
Post frequently.
Post relevant content that aligns with your brand.
Make sure your posts are aesthetically pleasing.
Having a business account can help you take advantage of the analytics available from Instagram. This enables you to see how your posts do. You can then improve your content engagement based on this information.
To learn more about the specifics of marketing your home food business on Instagram, check out our article:
How to Promote your Food Business on Instagram.
TikTok
TikTok is a social media platform that is used for creating, sharing and discovering short videos. Primarily used by people between the ages of 16 and 24, the app has been downloaded 2.6 billion times since its introduction in 2016.
TikTok is free to use, and can be a quick and easy way to promote your business to an exponentially large audience. In the past couple of years, people sharing their homemade food creations have risen considerably too. This is now a viable and effective way of promoting your food business.
TikTok includes hashtags and posts that are used as methods of searching for topics of interest. As it stands, food videos are among the most popular on TikTok. If your target audience is a younger demographic, this could be a viable option of marketing your food business.
For more information on TikTok, check out our article:
How to Use TikTok for Marketing Your Food Business
Etsy
Etsy is a leading e-commerce platform that allows people to buy and sell unique handmade products. It has grown in popularity since it was founded in 2005, and it now boasts 81.9 million buyers, and 4.36 million sellers. As there is a focus on handmade products, in recent years, people have begun selling food on Etsy.
Selling on Etsy means opening a 'shop' where people can browse your products online, and purchase them from here. You can also track the metrics of your shop that can be hugely beneficial to your overall success. There are also numerous handbooks and guides to help you navigate the website and all of its unique features.
For more information on selling homemade food on Etsy, check out our article: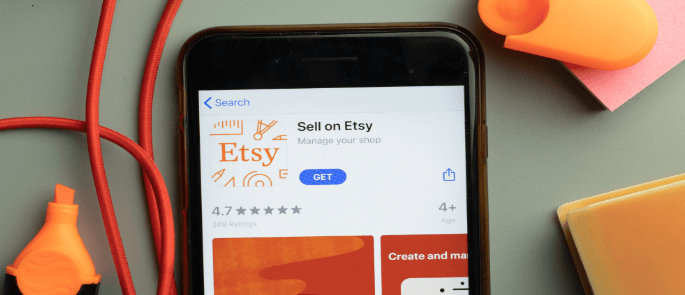 YouTube, Twitter and Pinterest
Aside from the ones we've already covered, there are a few other social media platforms that you may find useful:
YouTube is an online video sharing platform that allows you to record and upload videos as well as search for, watch, and interact with other people's videos. As of 2021, there are approximately 1.86 billion YouTube users worldwide, making it one of the most popular. There are limits to the platform, as you can only upload videos. However, this can work well with food businesses, and YouTube can be a potentially profitable option from ad revenue, as well as an effective marketing tool.
Twitter is another popular platform, with 186 million daily active users. It's a microblogging platform, where people often 'tweet' their thoughts, and 'retweet' posts from other people. If your target demographic is people aged between 25-34 , it would be beneficial to open a twitter account.
Pinterest is a visual discovery engine for finding ideas such as recipes, interior design, style inspirations and more. Users save – or 'pin' – images that they find interesting. However, this site is used to promote rather than sell products on. Therefore, it may not be as profitable as other social media platforms if used exclusively, but it could be effective if used in conjunction with others.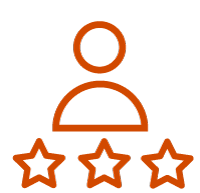 Interested in Social Media Marketing?
Our Social Media Marketing Course could be exactly what you're looking for.
Back to Top
---
What are the Regulations for Selling Food Online?
With the rise of people selling homemade food online, there has been confusion over which laws and regulations apply, and which must be followed in order to sell food safely. Here, we'll look at the laws you need to adhere to.
After all, selling food online without proper registration or other legal requirements in place can have dire consequences for not only your business, but your customers, too.
Registering as a Food Business
If you are regularly selling food over social media – or anywhere else online – you must still follow the same laws and regulations as any other food business. This means that you need to register as a food business with your local authority.
This is free to do via the government website, where you will be directed to your local authority. Here, you'll find instructions on how to obtain the necessary license.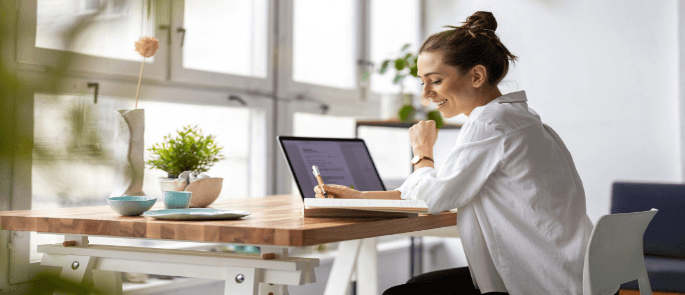 You must register as a food business at least 28 days before you begin trading. If you are already trading without registration, you must do so as soon as possible.
Those who are caught trading without proper registration are at risk of receiving a fine, or even a prison sentence of up to two years.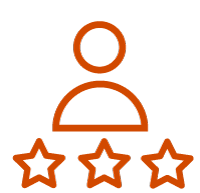 Looking to Start Your Home Food Business?
Our Starting a Home Food Business course will cover everything you need in order to get your business off the ground.
Food Safety Training
Once you have completed the necessary registration, you will receive a visit from the Environment Health Office (EHO), who will ensure that you are compliant with all the relevant food hygiene legislation and are therefore safe to trade.
During the inspection, the EHO office will assess three areas of your home food business:
The physical condition of the premises – This involves them measuring your overall cleanliness and whether there are suitable ventilation and pest control measures in place. 
Food hygiene – This involves them ensuring that you and any employees have safe preparation, cooking and storing methods. They will also make sure that you know how to safely cool or reheat your products.
Food safety – This means making sure that you have measures in place, such as having a HACCP (Hazard Analysis and Critical Control Points) system implemented. You can find more information on HACCP here. 
After completing their inspection, the EHO will provide you with a food hygiene rating that you can display on all of your business pages or websites. As there's an increased focus on hygiene ratings, and people actively checking ratings before purchasing, good hygiene is a great way to show any potential customers that you are committed to food safety.
Food safety is immensely important, and as a food operator, you must do everything in your power to follow all of the laws and regulations.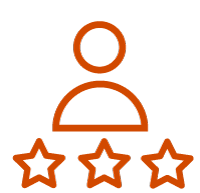 Looking to Learn More?
Our Level 2 Food Hygiene Certificate will provide you with all the information you need in order to be confident in your knowledge of food safety and food hygiene.
Allergen Awareness and Food Labelling
One of the most important aspects of food safety is being confident in your knowledge of allergens. If you have any doubts over your understanding, or are unsure about what your responsibilities are regarding allergens, it's crucial that you correct this.
Consider taking our Food Allergens Awareness course, if you feel that you need to further your understanding.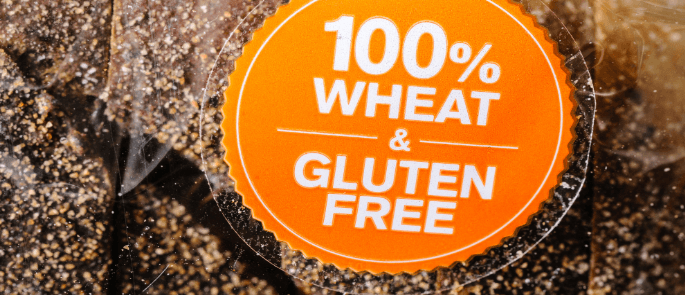 If you are selling food online over the phone or through an app, you are classed as a distance seller. This means that your products are indirectly sold rather than directly to customers over a counter or face to face. There are specific allergen requirements for distance sellers.
Food labelling is another vital part of food safety and there are regulations regarding certain information that must be displayed on labels for prepacked and prepacked for direct sale (PPDS) foods
You must be able to provide allergen and intolerance information for your customers, including any 'may contain' cross contact allergens that you also handle.
Food Packaging
Any food business – and this includes those that sell exclusively online – must consider their packaging. Food safe packaging and contact materials must be used in order to comply with the Food Safety Act 1990. This Act requires all food businesses not to 'treat food in a way that means it would be damaging to the health of those eating it.'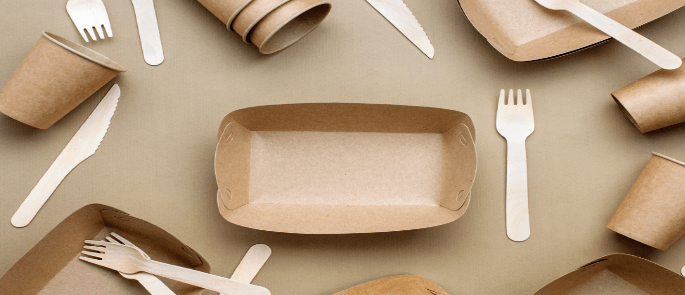 There are restrictions in place regarding packaging that can be used for 'food contact' in order to ensure the safety of the food. A food contact material is something that is either intended to be, already in contact with, or likely to be brought into contact with food. This could be anything from the machine used to mix the food, or a glass jar for storage.
For more information, check out our article:
Food Packaging Materials: Regulations and Different Types
Back to Top
---
Tips and Strategies for Promoting Your Food Business Online
Once you've decided on which social media platforms are best for your business, and you're confident in your legal responsibilities, it's important to know how to implement the best strategy for success.
Below are a number of tips we've collated in order to help you understand how to market your food business:
Create a Food Marketing Strategy
You need to be confident in what you want your business to be before you can be successful in marketing it. Consider aspects such as:
Who is my target market?

What age are they?
What gender are they?
Where do they live?

Are there any similar products to mine?
How much am I going to charge for my products?
What will make my business stand out from others?
Once you have these answers, you'll understand the avenues you need to take in order to make your food business into a success.
Use Dynamic Content
Before you delve into the world of social media, you should do your research on your chosen platforms. Each of them have different stylistic preferences in regard to content – for example, Facebook might be a better choice for text-only statuses than Instagram.
Your content is what's going to attract and engage your audience as much as your products, and encourage them to return. Use short, snappy captions that demand attention, and let the personality of your brand shine through. Pay close attention to the posts that perform well in your metrics, and use this to your advantage. Most importantly, make sure that the content you put out does your products justice!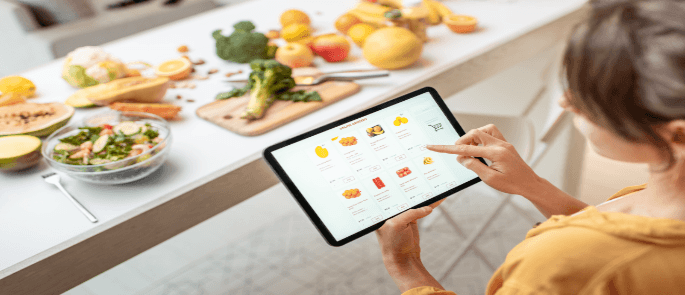 Interact with your Customers
Social media provides you with a great opportunity to personally interact with your customers, and this isn't something you should shy away from. People are able to leave reviews and post comments and feedback on whichever social media platform you choose to use. While this may sound daunting, feedback can be an invaluable free tool, whether it's positive or negative.
If you receive a complaint or negative review, don't despair, either. Not only does this give you an opportunity to reflect and potentially improve your business, but it allows other customers to see how you respond in such a situation. If they see you handle a complaint politely and professionally, their opinion of you is likely to grow.
Don't Limit Yourself
As we've said before, there are a number of social media platforms and avenues for you to explore in marketing your home food business – but don't limit yourself! You can use more than one platform, and many of these complement one another nicely. If you are using more than one platform, it's recommended that you use the same business name and streamline your accounts. This makes it easier for customers to find you.
There are often ways for you to link one account with another, and promote, for example, your Instagram account within your Facebook. If you are creative, then there's the potential to gain exposure on other platforms, which can only be good for business!
Back to Top
---
We hope you've found this article helpful, and we wish you all the best of luck with marketing your food business online. If you have any further questions, please don't hesitate to get in touch. We offer a variety of training courses and free resources that are written by industry experts, and can help to make your business a success!
---
Further Resources