How to Use Facebook for Marketing your Home Food Business Safely
July 16, 2021
5 min read
A staggering 2.8 billion people currently use Facebook – the social networking site that allows you to write status posts, share images, send private messages, and stay connected to people all over the world. However, Facebook isn't just used for sending messages to your family and friends. It has turned into one of the most dynamic and effective marketing tools available to businesses.
In this article, we will look at ways in which you can successfully market your food business on Facebook. We will also explore the rules and regulations you need to follow in order to legally sell food online. Whether you are new to the world of Facebook, or a seasoned professional looking to market your business, this guide will have everything you need in order to make your food business a success!
This article will cover:
---
Marketing your Business on Facebook
The popularity of social media – and Facebook specifically, is powered by an algorithm that learns each user's personal preferences and interests. This has forced businesses to rethink their marketing strategies. Facebook's algorithm also allows businesses to closely target an audience demographic. As a result, purposeful ads are delivered to the people most likely to want their products or services.
Of its 2.8 billion monthly active users, 1.8 billion of these are users who visit the site on a daily basis. As such, if you market your food business correctly, you have the opportunity to reach an enormous amount of potential customers. Most importantly, potential customers that actively spend time searching through the platform every single day.
Facebook is the leading social media platform, with eMarketer's annual statistics report showing that it reaches 59% of social media users. Therefore, it's a platform that you should look to utilise when marketing your food business online.
Back to Top
Setting up Facebook for Business
The first step to using Facebook to market your business is to create a business page. Just like a personal profile, you can send and receive messages, post updates, share photos and get notifications. The best part is it's completely free to do so.
To create your business page:
Firstly, go to facebook.com/pages/create. You'll need to be logged into your personal Facebook account to do this. That doesn't mean your business page will contain all of your personal details, though, don't worry.
Choose the 'type' of page you are creating when prompted.
Enter your business details.
Upload a profile picture and cover photo. You can do this by hovering over the small camera icons where the photos will be displayed.
Click on Edit Page Info. This is where you can fill out important information that you want your potential customers to know. This could be your opening hours or contact details.
Click on Create Page @Username. This gives you the opportunity to create your unique URL. This not only makes your business stand out, but makes it easier for potential customers to find your page.
Add a Button if you wish to do so. This could be 'Shop' to allow customers to purchase products straight from the page, or 'Contact Us' for enquiries.
Publish the page and start inviting your customers to 'like' the page.
Link your business website to the page to increase click-through rates from one to the other.
It is completely free to create and sell your products on your Facebook business page. However, if you want to invest more into it, you can use the paid marketing strategies such as Facebook ads. You can also pay to use sponsored posts, too. These ensure that more people see your products.
Back to Top
Using Facebook Marketplace
Another area of Facebook that you might consider utilising is the Marketplace. While it may appear as a place for people to sell their unwanted products from home – similarly to a car-boot sale – Marketplace has quickly become another channel for businesses to use to their advantage. It was, after all, introduced in recent years as a new feature to help entrepreneurs promote and sell their products and can therefore be a useful tool in growing your business – and its' sales!
It's simple to use, too. To find Marketplace, simply click on the shop icon on either the side panel of your homepage if you're using a computer, or on the bottom panel if you're using a mobile device. There you can sync your store to the Marketplace in one or two simple clicks and you're away.
Marketplace works by having customers search for products or services within their local area. They can either search for something specific that they're after, or simply browse through the various categories.
Facebook doesn't monitor or police Marketplace, and so, you'll have to be aware of selling etiquette. You can find out more information here. 
As you will likely encounter lots of messages from buyers, it's important to ensure that you have a stock of your products ready to be sold – especially as Marketplace requires you to ship orders within 3 days, and for them to be received within 7 days.
If you allow customers to pick up the products from you or give payments in person, do so in a public, safe place instead of giving out your home address or going to theirs.
Back to Top
Why is Facebook such an Effective Marketing Tool?
Overall, Facebook is the most effective social media marketing tool for businesses to use, and this isn't just because of its popularity alone:
Despite other social media platforms emerging, Facebook still maintains a wide range of demographics amongst its users. This means that whatever your target market may be, you're likely to find them on Facebook.
Not only do the majority of Facebook users visit the site every day, but they also tend to spend a lot of time there browsing when they do. In fact, according to Business Insider, Facebook-use accounts for 20% of all internet use!
You can easily spread the word about your business to Friends of Friends. There are many different privacy settings on Facebook, but when your target audience views your posts or page, their Facebook Friends then see them too. This multiplies your potential audience.
Even though it already dominates social media in terms of usage and popularity, Facebook is continually evolving and growing as a company. Who knows that other features will be available for businesses in the future!
Back to Top
---
How to Create a Facebook Marketing Strategy
Before you think about how best to market your business, you first need to identify certain aspects of what you want your business to be. This will help you to understand what kind of strategy will work best for you.
Consider asking yourself:
Who is my target market?

What age are they?
What gender are they?
Where do they live?

Are there any similar products or services to mine?
What is my brand?
What will make my brand stand out from others?
Once you have the answers to the questions above, you can start planning how best to use social media platforms such as Facebook to your advantage.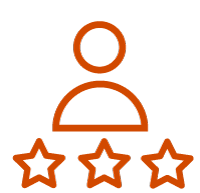 Interested in Social Media Marketing?
Our Social Media Marketing Course is designed to offer an understanding of how businesses can use social media platforms for marketing purposes.
Back to Top
Creating Content for your Page
Facebook has a range of different types of content that you can share with your customers, and we're going to run through them here.
Text-only status posts – These are written text posts without any images or links included. Text-only statuses can be a great way to start a conversation with your customers – for example, through asking questions. However, these aren't the most eye-catching or dynamic posts and if they're too long, people may not read the whole thing.
Photo or image posts – Photographs or images typically attract more attention, especially from those who simply scroll through Facebook. These are particularly effective for product-based businesses, as it gives you a chance to show your customers exactly what you're selling.
Video posts – These are becoming increasingly popular within Facebook, and social media in general. Videos can be engaging and a way for you to connect with your customers on a more personal level. You could introduce yourself as the person behind the business, or give your customers a behind-the-scenes view of your creations.
Live video posts – If you'd rather not spend time filming a pre-recorded video, Facebook gives you the opportunity to shoot a live-streamed video instead. This gives you the chance to present a more authentic video for your customers.
Linked posts – This is a post that links directly to a website. It could be your own, or simply to a piece that you find interesting. Simply post the website's URL into your status box and Facebook will do the rest.
Stories – These are unique posts that upload to the top of the News Feed and disappear within 24 hours. They can be in either video, image or text form.
Back to Top
---
Tips for Creating a Facebook Marketing Strategy
Below are some tips to keep in mind in order to create the most effective Facebook marketing strategy for your business.
Always keep your brand in mind
This is especially true when it comes to choosing what kind of content to put out on your page. If, for example, you've decided to market your products to students, do some research. You might find that younger people tend to interact more with Facebook Stories than they do with text-only posts.
Consider your language
Again, when you're creating content, you need to keep this in mind. If you're aiming to market your product to a high-end, luxury market, refrain from using colloquial terms and other language that doesn't match the brand you're trying to create.
Use Facebook's Audience Insights
This is a free, built-in tool that allows you to view data on how people interact with your page. You can see data on audience demographics and metrics on your posts – which means you can see how many people you're currently reaching. This information can be invaluable for you going forward.
Be consistent
If you post a new status or image every day for a week and then nothing for two more weeks, potential customers might think you're no longer in business. Take five minutes out of every day to post something new, but if you can't commit to that, make it every other day. Whatever you decide, make sure to be consistent.
Reply promptly to customers
Facebook is an engaging platform, and as such, you have the opportunity to talk directly with your customers. If it takes you more than a day to reply to their inquiries or orders, however, you could be in danger of losing business.
Be careful when dealing with reviews or complaints
There's an option on Facebook for customers to leave a review, and inevitably at some point – potentially through no fault of your own – you'll come across someone who wasn't pleased with your products or services. It's important not to simply ignore bad reviews, but be polite and professional when you reply to them and keep in mind that other customers can see, and will judge, on how you handle it.
Connect with other businesses
As every business gets a notification when they receive a 'like', if you reach out to other businesses, there's a good chance they'll return the favour – or even check out your page. This is an opportunity for you to build a connection, and potentially gain more customers through this too.
Back to Top
---
How to Sell Food on Facebook
With the rise of social media selling, there's been some confusion about what laws and regulations apply to those who run food businesses from home. Here, we'll be looking at what applies to you and your business, and how to make sure that you're adhering to what you need to.
What are the Regulations for Selling Food on Facebook?
Simply put, if you're regularly selling food through Facebook (or other social media platforms), you must still follow the same laws and regulations as any other food businesses. This means that you must register as a food business with your local authority, and file for a self-assessment tax return with HMRC as a sole trader.
Registering as a food business is quick, easy and simple to do. On the government website, you can use the postcode finder to direct you to your local authority and there you will find clear instructions on where to apply in order to obtain the license.
You must register as a food business at least 28 days before you begin trading.
If you are already trading and haven't yet registered, you must do so as soon as possible.
If you are running a food business without the proper registration then you can receive a fine or face a prison sentence of up to two years.
According to the government, anyone who is running their own business and is self-employed must register as a sole trader. This means that in order to pay the correct amount of tax, you'll have to complete a self-assessment tax return each year. As such, you should keep a record of both your sales and expenses.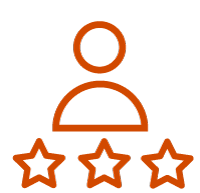 Starting a Home Food Business?
You can find out more information about your legal requirements and other aspects of business with our comprehensive Starting a Home Food Business course.
Back to Top
---
Selling Homemade Food Online Safely
While there are many benefits to selling food on Facebook, there are also safety aspects to consider. You need to ensure that you have information about what ingredients you've used to make the food – especially when it comes to allergens – and are correctly handling, storing and delivering (or transporting) the food.
Selling food online without the proper registration or other legal requirements in place can have dire consequences not only for business owners, but for the health, safety and wellbeing of your customers.
Food Hygiene Training
Once you have completed the necessary registration, you will receive a visit from the Environment Health Office (EHO) within 28 days of submitting your registration form – although with the current COVID regulations, this may vary. The EHO will ensure that you are compliant with all the relevant food hygiene legislation and are therefore safe to be trading.
During the inspection, EHO inspectors will assess three areas of your home food business:
The physical condition of your premises – This means measuring your cleanliness, and whether you have suitable ventilation and pest control measures. If you need to undertake a risk assessment for your premises, you can find a free template here.
Food hygiene – This involves ensuring that you and any employees have safe preparation methods, cooking and storage of food, and making sure you know how to safely cool or reheat your products.
Food safety – This means inspecting the precautions you have in place for this, such as having a HACCP (Hazard Analysis and Critical Control Points) system implemented. You can find more information on HACCP here.
Once they have completed their inspection, the EHO will issue you with a food hygiene rating. If you'd like to learn more about what to expect from an EHO visit, you can do so in our article, here.
Food safety is immensely important, and you must do everything in your power to ensure that you follow all the guidelines. By law, all food handlers must have an understanding of the basic principles of food hygiene and know how to protect the food they serve from contamination.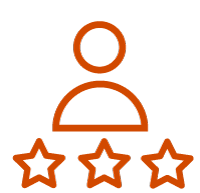 Want to Learn More?
Our Level 2 Food Safety & Hygiene course teaches food handlers all they need to know regarding their legal responsibilities and best practice to ensure food safety.
Back to Top
Allergens and Food Labelling
A vital part of food safety is having a sound knowledge of allergens. We have a food allergy chart available for you to print and use in your business. We also have free and downloadable allergen labels for you to use. These are quick and easy ways to communicate allergens with your customers and reassure them that you are dedicated to food safety.
However, if you're unsure about what you need to do, or you have doubts about your knowledge of allergens, it's important to correct this. Consider taking our Food Allergens Awareness course to make sure that you're confident in your responsibilities.
Food labelling is another crucial part of food safety. There are regulations regarding certain information that must be displayed on labels, and also specific allergen regulations for distance sellers. Distance selling is the indirect selling of products rather than directly to customers over a counter or face to face. Therefore, if you're selling food on Facebook, you are a distance seller.
You must be able to provide allergen and intolerance information for your customers, especially with the introduction of Natasha's Law, including any 'may contain' cross-contact allergens which you also handle.
Back to Top
---
We hope you've found this article helpful, and we wish you all the best of luck with marketing your food business on Facebook. If you have any further questions, please don't hesitate to get in touch. We offer a variety of training courses and free resources that are written by industry experts, and can help you to make a success of your business!
Further Resources