COVID-19 Resources for Hospitality
June 4, 2020
3 min read
The hospitality community has arguably been one of the worst affected by the recent business closures as a result of the COVID-19 pandemic.
As one of the main suppliers of Food Hygiene and HACCP training, we are close industry friends and have been working hard over the past few months to produce guidance to help during this difficult time.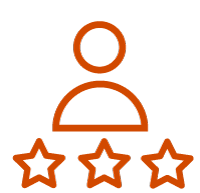 Need COVID-19 Essentials Training?
Our COVID-19 Essentials: Working Safely in Hospitality course complies with current workplace-specific guidance for working safely during COVID-19. It gives examples of ways in which businesses can operate to keep employees and customers safe.
We have created lots of free resources, including techniques to help you cope with change, advice for converting your restaurant to a delivery or takeaway service, a report on consumer behaviours, and more. Select from the below list to find the information you need.
---
We are always open to new ideas and our mission is to help keep people safe and effective in their workplace. With this in mind, if there is something that could help you, your staff or your restaurant that you don't see here, please let us know and we can look at producing it for you.
---
Resources for Hospitality During COVID-19
How to Convert Your Restaurant into a Food Delivery Service
Our hospitality expert, Sarah Taylor, uses her 10+ years of experience to outline a step by step guide to changing tack and offering a delivery service that keeps consumers and staff safe from contact. Read the article here.
Many big name restaurants are headlining trade news at the moment with their efforts to make sure they are following the latest government guidelines around social distancing.
There are already so many things to remember when you run a restaurant, so to help you reopen safely, we have created a handy checklist for you to work through and minimise the risks in your establishment. Get the checklist here.
Setting Up a Takeaway Kitchen: A Course for Converting Your Restaurant
Although the hospitality industry is set to reopen in the coming weeks, it is likely going to look very different. Many restaurants, cafes, pubs and bars have set up a takeaway service to gain an extra revenue stream. This could still be worthwhile, especially as social distancing is going to continue for a long time and some of your customers may choose to isolate after the lockdown is lifted.
This course walks you through the legal, hygiene and practical aspects of converting your kitchen so you can provide a takeaway service that is safe for your staff and customers. View the course here or try a demo for free!
Washing Food: Should We or Shouldn't We?
There are some foods that we do need to wash and some we don't. In light of COVID-19, get an understanding of which ones we do need to wash, why we need to and how to do so safely.  Read the article here.
Our hospitality expert, Sarah, teamed up with Tim Etherington-Judge, the founder of hospitality wellbeing charity Healthy Hospo, for some practical tips on managing mental health during a time of uncertainty.
Many of us have had our routines upended by the pandemic so it is even more important that we still try our best to look after ourselves and our loved ones. Find tips and a downloadable poster here.
We commissioned research during lockdown to find out how the nation's attitude to ordering food has changed. We wanted to know what is encouraging people to order food during this time, whether or not they are ordering from established takeaways or choosing to support locals that have been forced to close.
This resource contains valuable insights that you could use when trying to reach your audience during this tricky time.
Our report also details what the UK's takeaway of choice has been during the last few months – do you reckon it's Italian or Indian? Find out here.
How Might Hospitality Change as we Emerge from Lockdown
Sarah Taylor is our resident hospitality expert, having worked in the industry for over a decade. Sarah advises on and writes many of our food safety courses. Here, she discusses how the future looks for the industry and what we can do to prepare. Read the article here.
COVID-19 Essentials: Infection Prevention & PPE Course
As many hospitality businesses look to reopening, it's important to understand the techniques for donning and doffing basic PPE, as well as proper infection control procedures to limit the risks associated with COVID-19. This course will give learners in all workplaces practical steps to help prevent the spread of COVID-19. You can take a look at the course here.
Social Media Guide for Restaurants, Bars & Pubs
As the countdown begins to the industry reopening, social media is a really useful tool in engaging and enticing the public back to your food place. You can reach your audience with information about offers and the measures you've taken to assure their safety, in addition to your usual social media activity.
This guide contains actionable tips that you can begin using straight away to create some noise and attract those customers that have been sorely missed. Take a look at the guide here.
---
What to Read Next: