Reopening Your Restaurant After COVID-19: A Checklist
June 8, 2020
6 min read
Many in hospitality are looking toward the 4th of July as the date where they might be able to reopen their restaurants and welcome their customers once again. Although this date is subject to certain conditions being met and is not set in stone, it at least offers light at the end of a very long tunnel for those who had to shut their doors due to the coronavirus pandemic. 
Whilst we cannot be certain of the exact date that your businesses will be able to reopen, it's important that you are ready to do so as soon as you can. Below, we will outline some of the measures you need to consider before you reopen, so that you can do so as safely as possible. 
---
What Do I Need to Consider When Reopening My Restaurant?
The guidance in this article follows the government guidelines for working safely. As we ease into lifting lockdown measures cautiously, certain aspects of government advice will change. With this in mind, it is difficult to say for certain what expectations hospitality business owners, managers, workers or even customers, will have to meet. However, what we can say for certain is that all measures you take must be done for the protection of others, and that your ultimate aim is to become a covid-secure workplace. Only then will you be able to reopen your restaurants and welcome diners back once more. 
All employers have a duty to protect their workers from harm and this includes taking steps to protect employees and others from coronavirus. You should therefore complete a risk assessment of your business. To assess the risk, think about where it comes from in each stage of your operation. Think also about what measures you can implement to mitigate the risks and take steps to enforce these new procedures. Remember, each business is unique in which risks it has and there may be further considerations specific to your business that you need to think about and take responsibility for. 
Our article will guide you through some of the measures you need to take in order for your business to be covid-secure as you look to reopen. We will also provide you with a checklist as you prepare to work through your own premises, so that when you are allowed to reopen, you, your staff and your customers can be confident you have taken steps to do so safely.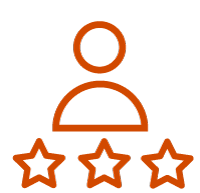 Need COVID-19 Essentials Training?
Our COVID-19 Essentials: Working Safely in Hospitality course complies with current workplace-specific guidance for working safely during COVID-19. It gives examples of ways in which businesses can operate to keep employees and customers safe.
---
Personal Hygiene for Staff
The most practical way to prevent the spread of viruses and bacteria is through effective and regular cleaning and sanitisation, and this is the same when it comes to combating COVID-19. Working in a restaurant, or similar operation, you should already have strict sanitisation procedures in place, along with thorough staff training. Having good personal hygiene applies both in the kitchen and to front of house workers. It includes understanding and adopting an effective handwashing method, being fit for work, wearing appropriate clothing and having completed training to demonstrate competency in these areas. 
Everyone will be aware of the importance of handwashing lately, but you should reinforce the message with visual reminders in the workplace. Display posters to demonstrate to staff how best to wash their hands, and reminders to do so often. When carrying out your risk assessment on the workplace, you may have identified areas where hand sanitisation is necessary but there is no access to sinks. In these places you may need to install hand sanitiser stations, again with posters to remind people to use them frequently. 
You can download our free posters on handwashing and hand sanitisation here. 
Similar to staff personal hygiene is the necessity that staff are completely well to be at work. As part of a new procedure, you may want them to complete a daily self-declaration of health, or have them pass a temperature check when they come to work. 
For example, a self-declaration of health would be to say that, to the best of their knowledge, the staff member has not been in contact with someone who has COVID-19 and that they are fully fit and healthy to be at work. You should also be prepared with a Return to Work form for any staff member who has been off work.
The hospitality industry historically has a type of camaraderie that views sickness as a sign of weakness – where calling in sick is seen as letting the team down and should be avoided at all costs. It is essential you revert this archaic thought process as you aim to keep everyone safe and stop the spread of the virus. Asking staff to sign a declaration of health could use peer pressure in a positive way, to enforce the necessity of not coming to work if you are ill or have been exposed to the virus. Staying away if ill should be seen as the best thing possible for the whole team. 
Equally important in stopping the spread of the virus is careful procedures for staff uniform and laundry. Recent research suggests the coronavirus can survive on fabric for several hours. Therefore, you should take steps to have staff get changed into their uniform onsite. At the end of their shift, they should remove the uniform along with any used towels and place it in a sealed bag ready for washing. If staff wash their own laundry at home, they should take the sealed bag and wash the contents at a temperature of at least 60 degrees, using a disinfectant. Clean work laundry should be kept away from other household laundry. 
Food Hygiene
Hospitality workers are no strangers to what good food hygiene is and how to achieve it in their workplaces. Since the emergence of the coronavirus pandemic, the guidance around how to ensure good food hygiene is largely nothing new, but the expectation of meeting high standards has increased. The Food Standards Agency maintains that the best way to manage food hygiene is through the fours C's. Used effectively, these will prevent most common food safety problems in any setting:
Cleaning
Cooking
Chilling
Cross contamination
It is important to understand that your food hygiene procedures should work alongside your HACCP plan, and that any changes you make in your business are assessed and worked into your plan. Such changes could include the production of different menu items that have an additional critical control point, such as chilling or reheating food items. Or perhaps you have installed perspex screens or table dividers, these would require extra cleaning between table turns. All such measures would need to be monitored and recorded for your due diligence.
Create an Effective Cleaning Schedule
The importance of cleanliness in restaurants must be reflected in an updated cleaning schedule. With what we know about the transmission of COVID-19, more frequent and more effective cleaning is essential to prevent the spread of the virus through contact. Assess your cleaning schedule and look at ways to update it to include more frequent cleaning of high contact points in your premises, such as taps and door handles. 
Ask your staff which areas they think are high contact too, this will help with buy in from staff when following these new cleaning procedures, and will make sure you haven't missed anything. Consider other, less used, areas of your premises such as communal areas, staff rooms or offices, as these will all need updated cleaning schedules to ensure they are cleaned effectively. Areas and items you usually wouldn't clean often, such as chairs, will need to have a more frequent cleaning regime. 
Remind staff to clean as they go, it may help to display signs to this effect. All staff should be cleaning down when they finish a task and carrying out thorough disinfection of the equipment they used and their work stations. If they are moving from working in one area to another, ask them to change their apron, their towels and any PPE they may be wearing. 
Alongside your cleaning schedule, make sure staff are keeping a tidy work space and remove anything you don't need to have from worksurfaces, such as that pot of pens gathering dust and stacks of old papers. Likewise, throw away paper menus after they've been used, or laminate your menus so that you can clean them after each use. The less things there are for people to touch, the less chances of contamination.
Restarting Catering Appliances
As many establishments have been shut for some months now, there is a real chance some of your equipment could be damaged if it wasn't correctly 'mothballed' or shut down. As you prepare to reopen, make sure you check the warranty on your equipment and know who to call should you need equipment repairs. 
Once your catering equipment is up and running, you will need to conduct a deep clean before you use it. Especially important is any systems you have that use water, as there could be a risk of legionella. Your water system should be flushed through and disinfected – you may need specialist help for this. You should also use this opportunity to check for signs of pest infestation and any damage to any of your appliances and systems. 
Once you are satisfied that your equipment is ready to go, check that any of your updated commercial kitchen cleaning procedures include cleaning the whole appliance, specifically handles, buttons, switches and other contact points. Always follow manufacturers guidance on how to clean your appliances. 
Social Distancing Measures
Perhaps one of the most hotly debated topics around restaurants reopening is that of how to enforce social distancing in dining rooms. Some restaurateurs question whether you should, or if it would be wiser to wait and reopen when this rule is not necessary, arguing that customers who associate these establishments as hotbeds of contamination will never return. 
If you have taken the decision to reopen your restaurant, you will be preparing to enforce social distancing for customers in your premises. Such steps could include similar things to what we have seen abroad – perspex screens between diners, servers wearing masks, abolishment of cafeteria and buffet style serving, and increased reliance on technology in apps through which customers can order their food and drink, and pay their bill remotely. 
Depending on the size of your restaurant, you may have to ban large parties unless guests prove they are of the same household. If you have an online booking system, you may need to restrict time slots to space out arriving guests. Some overseas restaurants have been asking customers to pass a temperature test before entering, as we saw on Dave Chang's Twitter feed. Alternatively, you may operate a one way system inside to control the flow of guests and staff, and utilise different exits to different parts of your building. You will need to think about how your restaurant will operate with these measures in place, as usual actions such as wait staff pouring a customer's wine at their table will become implausible.
You will also need to enforce social distancing for staff, this will be a big issue for many premises where kitchens are small and tightly packed. Try to be smart about the work area, consider mapping out a new flow for your chefs so they don't need to cross over each other's areas. Some kitchens have moveable equipment, so try and give each chef an individual workstation so they don't share a workspace. Have them work back to back or side to side to reduce the face to face contact your chefs have with other team members. These ways can help keep your chefs separate and reduce the risk of them spreading COVID-19. 
Think also about staggering shift patterns for both front of house and back of house workers to reduce the number of people you have arriving, working and leaving at any one time. You may need to implement new rules, such as one person in the walk-in chiller at once, or different entrances for different staff. 
Whichever steps you decide to implement to ensure social distancing, you should run a trial before opening up to the general public. This will allow you to iron out any issues and give your staff a chance to ask questions and better their understanding of new procedures. Bear in mind that if you do have to run at a reduced capacity, it is likely your income and profit margin will also be reduced.
Contactless Payments
In an effort to minimise physical interaction between staff and customers, it is a good idea to implement contactless payments wherever possible. If your restaurant is offering a click and collect service to diners, make sure you have a website which can take payments. Likewise, if guests are using an app to order drinks, encourage payment through this.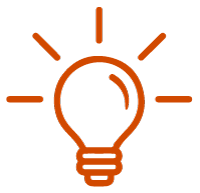 Our EHO Specialist Adds This About Cash
One of the benefits of the new notes are that they are waterproof! If your restaurant is handling cash, make sure customers place it in a bucket. Staff should wash the money and count it into the till. Any change required can come straight from the till, back to the customer.
Even before coronavirus, many establishments were moving towards cashless operation. To better understand 'digital eateries' take a look at our article 'Why are Restaurants Going Cashless? A Guide to Digital Eateries', which explains cashless solutions in greater detail.
---
Free Restaurant Reopening Checklist
You should now have a better understanding of what reopening your restaurant involves. We've outlined some of the key steps you will need to pay particular attention to as you re-envisage your restaurant operating within this new 'normal'.  
The results of your risk assessment will inform what changes you need to make in your restaurant, and we have created a checklist, designed to help you work through the different areas of your business by putting the guidance outlined above, into one place. Remember, the most recent government guidance on how to work safely does not supersede any legal obligations relating to health and safety, employment or equality in the workplace. You must work to uphold equality in the workplace – any new measures you impose cannot put any workers at a disadvantage. 
We have created two checklists for you, one is prefilled with examples of checks as discussed above, along with space for you to add further checks. The other is completely blank for you to fill in as relevant to your own setting. Both can be downloaded and filled in electronically, or printed and completed manually. These checklists will help you achieve a safer work environment, and provide a record of you having taken such steps as you strive to make your business covid-secure and reopen the doors to your guests once again.
---
Further Resources: