Social Media For Restaurants, Pubs & Bars in 2020
June 26, 2020
7 min read
It's possibly a huge understatement to say that 2020 hasn't been the year you were hoping for with your restaurant, bar or pub. It barely feels real that we're here, halfway through the year, having had one of the hottest Mays on record, and yet the bustling hospitality scene as we know it has been closed since March 20th.
Industry news has been dominated by food businesses adapting to the closures. Many have begun providing a takeout/delivery service or turning their hand to sell groceries in order to keep some sense of cash flow – a transition that has been easier for some than others.
Positively, the hospitality industry is set to come back to life on the 4th of July, albeit with strict guidelines in place.
So, how do we make sure they come to YOUR bar, pub or restaurant?
In this social media guide, we're going to look at some tips you can start using straight away to make sure people choose your restaurant, bar or pub as soon as they are able. We'll also look at some examples of restaurants doing social media well.
---
Reconnecting With Your Audience
As the countdown begins, the important question for many business owners will be: how do I reconnect with my audience? This question is especially pertinent for businesses who have struggled to adapt their offering during the closures. The answer may be simpler than you thought: social media is the perfect way for your restaurant to reconnect.
Recently, the nation has been relying on social platforms to keep them close to the people, places and things that they love, and familiar hangouts are definitely within that category. The hashtags #shoplocal and #supportlocalbusiness have been used in abundance during lockdown, with many people using the feature to highlight support for their favourite bars, pubs and restaurants.
So, don't worry, your loyal customers are still there and they can't wait to go out for a drink and some food – we even have the research to prove it! High Speed Training commissioned some research during lockdown, asking the British public what they would most like to do when the restrictions are lifted. The results revealed that a quarter of us can't wait for a pint down at the local, while just over a third are looking forward to their first restaurant meal – both promising news for the hospitality industry.
So how do we make the most of this?
Well, first, you need to answer some questions about the types of customers you attract already and the type you want to attract going forward. As part of your restaurant marketing strategy, you might have already done this. If not, now is a good time to start.
Profiling your audience may seem like one of those kinds of jobs that can always be done later. However, different social media channels can work differently when reaching different ages. According to research by Zizzi, 18-35 year olds spend 5 whole days a year browsing food images on Instagram, with 30% stating they'd avoid somewhere if their presence on the platform was weak.
Don't be mistaken by thinking social media is just for the 'young ones.' In fact, three quarters of middle-aged Brits were found to be regularly uploading pictures of their meals to Instagram or Facebook.
So, now that you know social media is a powerful tool for your restaurant, bar or pub, how can you use it to your advantage in the run up to reopening?
---
Tips To Use on Social Media Right Now
1. Inform Customers How You'll Keep Them Safe
This is the question on everyone's minds now, regardless of how much they're looking forward to tucking into a meal with friends or their first pint in a beer garden.
Papers and industry news outlets are frequently detailing the efforts food businesses are going to in order to make their hangout safe and in accordance with social distancing guidelines. Brands such as Wetherspoons and Greene King have been highlighted for their detailed plans to welcome customers safely as soon as the go ahead is given.
Share images and videos of how you and your team are working behind the scenes to get ready. You can add these to your Facebook and Instagram stories, go live and do Q&A sessions to really make it interactive.
You can also get creative with this and be a little playful – a concept nailed by Burger King in Germany with the launch of the 'social-distance crowns.' This stunt secured Burger King dream PR coverage with features in a range of key titles such as The Mirror, The Sun, Business Insider and Ladbible.
Img credit: LadBible
A French designer has also designed perspex 'social distance lampshades' which has garnered interest from several restaurants across Europe and Asia. The designs have been featured in the Daily Mail, showing the appetite for safety measures as we begin to consider the transition to the new normal.
Img credit: XINHUA/REX; Source: Daily Mail
2. Give Them Something to Share
You will more than likely be no stranger to happy customers taking pictures of their food, or selfies with their friends, in your restaurant. In fact, food is the most photographed item on Instagram with the hashtags #food #foodporn #instafood and #yummy being among the most popular.
There is still an opportunity for you to recreate this sharing culture right up until your customers can come back. Many restaurants are offering guidance on how to recreate their staple dishes and, as seen at Wood Restaurant in Manchester, customers can even purchase ingredients directly from the outlet.
Img credit: Wood Restaurants
This is a great way to get your customers engaged in their own homes. They can experience the fun of cooking something new with their family and can share the results, regardless of the outcome!
In fact, the culinary disasters may probably result in the most engagement!
You could incentivise the sharing of their creations by offering a prize for various submissions, such as the most creative presentation, the biggest fail and the closest to the real team. Come up with an identifiable hashtag for the competition that also reflects your brand and encourage entrants to use this when they upload their images to social media. By doing this, you're creating a sense of community and will have user generated photos that you can reshare and interact with.
Itsu shows exactly how this is done with their #itsufakeoff series:
Img credit: Itsu
Their play on a famous hashtag is clever, catchy and angled perfectly to their target audience. There is plenty of opportunity for interaction and engagement, while gaining a portfolio of user generated content that the restaurant can use at a later date.
Think about continuing to run social campaigns like this after you return. Many people may still be nervous to leave their homes or may be still self-isolating, so this is a good way to make sure you still reach vulnerable people.
3. Offer Help & Advice
One of the main reasons why businesses and brands create content is to provide something that is useful to their audience. Many families may not be used to having the whole family together day in day out for such long periods of time. For whoever is doing the cooking, this could get quite tiresome!
You could add value by sharing recipes and uploading 'how-to' videos, as seen by Mildreds here:
Img credit: Mildreds
Other fun ways to share advice could include a regular 'cocktail of the day' feature, during which your mixologist or bartender goes live from their home kitchen and shares details on how to recreate the perfect cocktail. Use the previous tip and turn this into a competition among your followers to encourage them to join in.
4. Share Promotions For a Later Date
Our next tip comes from our Junior Digital Marketing Executive, Anna Carter.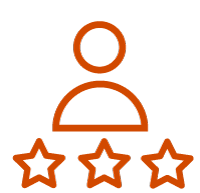 Anna's Tip:
"Offers and promotions will naturally be a part of your social media marketing calendar and they still can be while you wait to reopen. Let your audience know how they can purchase discounted vouchers, or even win a drink or meal to be enjoyed when you reopen. If you promote this using imagery on your social channels using popular food hashtags, it is likely people will share this among their friends and tag people in the comments."
The Rail Yard in Bingley is using Instagram to let their following know about free fishbowls with any bottomless brunch bookings for July and August.
Img credit: The Rail Yard
5. Play a Part in the Local Community
Many restaurants, bars and pubs have been immersing themselves in the local community by showing support and giving away produce. If this is you then share your hard work with your followers.
The last 12 weeks have been some of the toughest that this generation has had to endure and this has more than been reflected in the media. News headlines have been dominated by tragic, frightening headlines, to the extent that journalists are actively requesting positive stories. These could include any efforts you, your restaurant or it's staff are going to in order to help in the local community.
This shows the human side of your outlet which consumers are increasingly more eager to see.
Img credit: Ira B's Cafe
Ira Silverman, owner of Ira B's Cafe in Leeds has been preparing and delivering hundreds of hot meals to frontline NHS staff. This has resulted in lots of engagement and enquiries on their restaurant social media feeds and has also secured them radio and TV press features.
7. Take Good Photos
Our next tip comes from our resident hospitality expert, Sarah, who says you can create a sense of urgency from enticing your audience with pictures of your offering.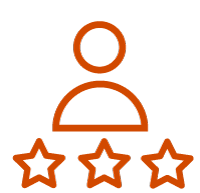 Sarah's Tip:
"You want your target audience to look at your photos and think 'wow, I want that!' This is especially true after they have gone for months without setting foot into a restaurant, bar or pub. You may think this is going to be easier because their desire is already there. In fact, it's going to be harder because the competition from other places wanting to attract missed customers will be all the more fierce."
Leeds based Dukes Donuts knows exactly how it's done as their social media feed is completely irresistible.
Img credit: Dukes Donuts & Coffee
The images are simple, but effective. To recreate this, you might think you need expensive kit such as lighting equipment and a pricey camera. However, most smartphone cameras are more than up to the task. iPhones in particular come with a built in 'portrait mode' which is great for focusing on the subject of your image and slightly blurring the rest of the background to make sure it 'pops'. It's almost as if it was made to show off food and drink.
8. Show Off Your Staff
Featuring your staff regularly on your social media is another good way to connect with your audience on a personal level. You can do this for each and every role, from Head Chef, General Manager, Front of House to seasonal waiting staff.
Reveal quirky things about their background, where they're from, what they enjoy doing and bring the brand back into play with their favourite item on your menu. This gives your audience a person that they can identify with, which could start a conversation in the comments.
Img credit: The Alchemist
The Alchemist does this perfectly, as the focus of the post is on the theme of wellness while giving the spotlight to a member of the team. The branding is weaved in subtly which works to stop the post being overly self-promotional.
Highlighting your staff is not just a good idea for appealing to your target customers. Research shows that 59% of job applicants check their prospective companies out on social media. Use your channels to show off your company culture and give people a reason to apply to your business over your competitor.
9. Do Something Outside the Box
Brands everywhere have been pushed to rethink how they operate to stay present over the last few months. Despite the difficulties presented by the situation, many companies have shown refreshing creativity when turning to social media to keep their business's/brand's presence alive.
TGI Fridays launched a talent show contest with coveted prizes, including the donation of funds to NHS charities.
Img credit: TGI Fridays
This post ticks all the right boxes for something a little bit different, something that fosters engagement, something that is shareable and, crucially, something that generates anticipation.
10. Say Thank You
How important are your followers? What does every like, follow, share and tag mean to you as a brand, as well as the orders people place? Make sure you communicate this to your audience and tell them exactly what it means to have their support, especially at a time like this.
Img credit: Sebby's Deli
Sebby's Deli in Headingley, Leeds shows exactly how it's done in a fun, yet sincere way. They've used several languages, including a regional Yorkshire-ism which shows they know exactly who they are speaking to when they post on their feed.
---
These tips are not too dissimilar to how you may have used social media in the past to promote your restaurant, pub or bar. The key is, you can still use all your tried and tested methods. Going forward, however, the catch is you may just have to think a little more creatively to ensure your social media strategy makes you stand out from the virtual crowd, while also conforming to COVID-19 safety measures.
Furthermore, you don't have to stop any of your newly found social media tactics once you reopen and business returns. Chances are it is going to be some time before the hospitality industry returns to normal as we know it, so creative ways of reaching people will still be absolutely worth doing.
---
Further Reading: